Paramount+ series 'Love Allways' has become quite popular since its release due to its inclusive cast and entertaining turn of events. The dating show features Lexi Paloma, a pansexual woman, as its bachelorette for the first season, with both men and women giving it their all to compete against each other for the reality TV star's heart. One such participant who easily caught the attention o the world is Camille Cupid, whose journey in the show was far from conventional, to say the least. Naturally, people are eager to know what she is up to these days, and we are here to explore the same!
Camille Cupid's Love Allways Journey
Like every other participant in the show, Camille Cupid had to make a choice as to who shall be her relationship mentor in the process. She ultimately chose to partner with Spicy Mari for the same and became a part of her team alongside five others. After learning just who everyone had to woo for this particular show, Camille was just as hyped to win Lexi's heart as others. However, she was also open to exploring any romantic opportunity with other contestants, given the mixed pool that was present.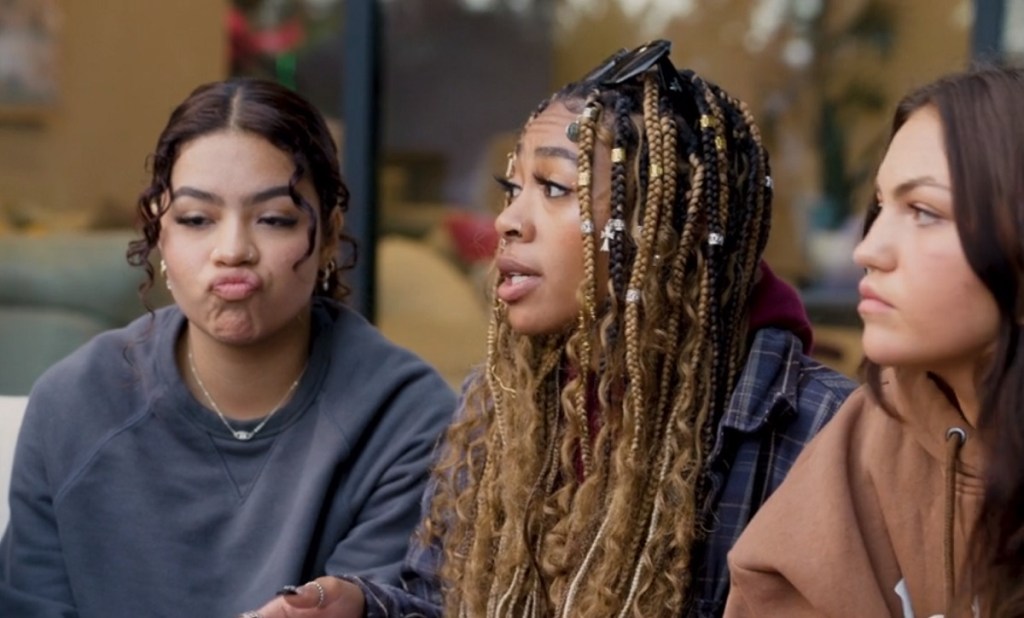 After competing in the first challenge, Team Spicy won a group date with Lexi, where each member of the group, including Camille, got to know her a bit better. Meanwhile, the unfolding dynamics between Sienna Scibird, Jayme Aiden, and Tyler Hearing became a topic of interest for Camille, who did try not to stir the pot and cause unnecessary drama. However, when she revealed how she felt about Tyler possibly flirting with three women at once, Tyler fired back by mentioning Camille's own actions towards Joshua "Josh" Cureton.
Apparently, the night before, Camille had asked Josh to cuddle with her, something that many of the housemates knew. During the third elimination round, Camille was put in the bottom three by Lexi, who felt conflicted about the former's intentions toward her. Fortunately, Camille was not eliminated, and she had a conversation with Lexi where she cleared the air and remained firm about her being solely focused on the bachelorette, though she did state that she wanted a chance to grow their connection.
Following the near elimination and her talk with Lexi, Camille ended up being declared as one of the safe ones during the fourth round of elimination, much to her joy. However, it soon became apparent that Camille did not think that her connection with Lexi would develop further. Torn about what to do, Camille ultimately left the show on the day that the fifth elimination was to take place, though Lexi eliminated no one.
Where is Camille Cupid Now?
As of writing, Camille seems pretty focused on furthering herself professionally. Based in Pittsburgh, Pennsylvania, as well as Los Angeles, California, she works as a professional photographer and offers a variety of services to those interested in making use of her talents with a camera. No matter the occasion or the level of service needed, there is something for everyone. Additionally, she offers social media management services as well as is affiliated with a thrift shop called 2nd Hand Luv.
In 2020, Camille was a General Studies student at Community College of Allegheny County, having graduated from Carlynton Junior Senior High School in the same year. Presently, she seems quite focused on furthering herself as a photographer and social media manager. One of the biggest inspirations in her life seems to be her father, Lester Cupid, whose creative side is something that Camille has always admired. We wish Camille the best in her life and hope that her professional and personal dreams soon come true.