Hosted by Camila Queiroz and Klebber Toledo, Netflix's 'Love is Blind: Brazil,' AKA 'Casamento às Cegas: Brasil,' is a Brazilian reality show that gives the participants a chance to find their future spouse and get engaged to them based solely on their emotional bond as the first time they get to see the person they had been talking to is after both parties have agreed to get married. Part of the 'Love is Blind' franchise, the dating series has featured some highly interesting people over the years, including Italo Antonelli, who was part of the show's third season and remained a crucial topic of conversation throughout. If you are curious as to what he might be up to these days, worry not because we have your back!
Italo Antonelli's Love is Blind: Brazil Journey
Entering 'Love is Blind: Brazil' at the age of 34, Italo was very much looking forward to finding his future spouse and building a life similar to his family members, given their long-lasting marriages. From his very first date with Karen Bacic, he connected with her in a manner like with no other. The two talked in Italian and shared how they had traveled to Italy. While Italo's father is an Italian man, Karen's father is Croatian, and the similar heritage of the two reality TV stars helped them connect.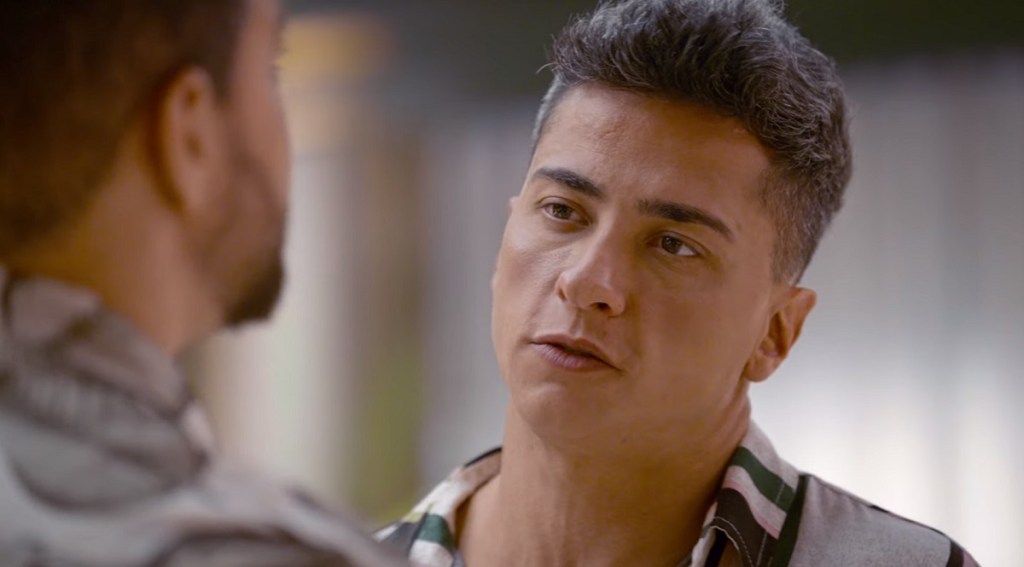 Getting out of the pods, Italo was quite excited to explore his connection with Karen. However, things went south with the entry of Valmir Reis in the picture. Though Valmir and Karen had undoubtedly had an enjoyable conversation during their first date, the fact that the former's date with every woman had followed a similar talking pattern did not sit well with many though Karen was still willing to give him a chance. Talking to Valmir even more made Karen doubt her conviction toward Italo.
Learning about the closeness between Karen and Valmir did not sit well with Italo, who felt like the other man was only pursuing her because he wanted to get engaged to someone and was still hurting from being rejected by Maria Carolina Caporusso. Karen was frank about her confusion to Italo, who said he would respect her choice. However, he did decide to confront Valmir about his actions, though the two men ultimately agreed that the final say belonged to Karen.
Unfortunately for Italo, Karen chose to propose to Valmir and told Italo that the connection she felt with Valmir was not something she wanted to let go of, but she felt awful about leaving him behind. Though not completely happy with Karen's choice, Italo wished her the best and walked out of the pod. However, that was not the end of his interaction with Karen. When she and Valmir came back to the real world as an engaged couple, Karen saw that Italo had started to follow her on social media and even messaged her, "Ciao!" This made Valmir jealous and the very existence of Italo would continue to remain a sore point for the pair.
Where is Italo Antonelli Now?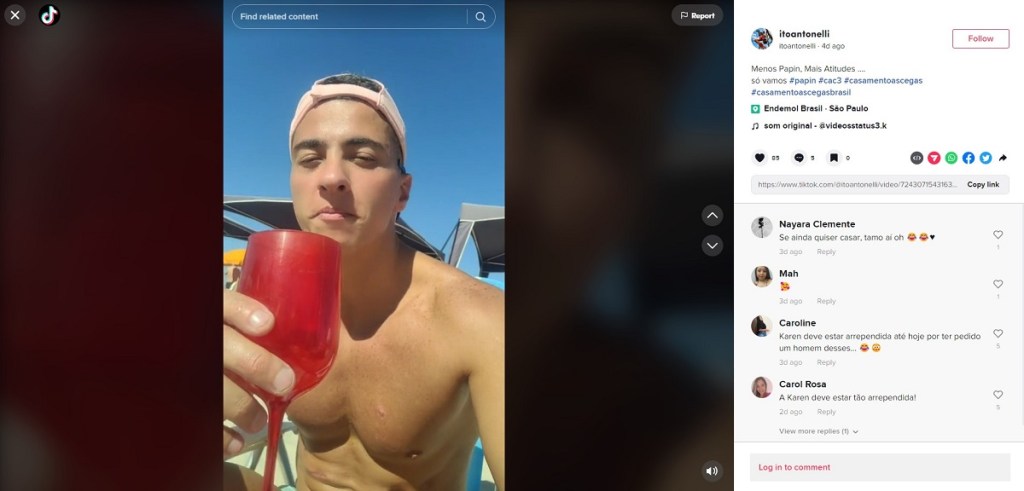 As of writing, Italo seems to be doing well for himself. The reality TV star has been a part of Wortec Compressors since August 2013 and works there as an Applications and Sales Engineer. Based in São Paulo, Brazil, the mechanical engineer even has a Master of Business Administration in Business Management that he gained in 2018 from FGV – Fundação Getulio Vargas. Primarily active on TikTok, the reality TV star posts a variety of content on the platform and has even been happy to promote his presence in the Netflix series. Italo has not shared any updates regarding his romantic life with the public as of writing, and we hope that his dreams for his love life will become a reality soon.
Read More: Are Karen and Valmir From Love is Blind: Brazil Still Together?