You probably have read this multiple times, but it's hard to describe Peacock's metafictional 'Paul T. Goldman' as a show. Given that Seth Rogen is one of its producers, perhaps the best way to explain it is through a comparison with one of his other projects. 'Paul T. Goldman' would be similar to 'The Disaster Artist' if Tommy Wiseau were to portray himself in the film and were unaware that it was a comedy. The 'Borat' films are also comparable, especially with Jason Woliner, the creator of 'Paul T. Goldman,' being the director of 'Borat Subsequent Moviefilm.' 'Paul T. Goldman' is developed like a true-crime documentary, with Paul T. Goldman, whose real name is Paul Finkelman, playing himself. Paul seems to believe that he is part of an actual documentary when it is a well-made farce in reality. If you are wondering where Paul Finkelman is now, we got you covered. SPOILERS AHEAD.
What Happened to Paul T. Goldman?
Like in 'Hamlet,' 'Tropic Thunder,' and 'This Is the End,' there is a story within a story in 'Paul T. Goldman. Paul thinks that Woliner is making an earnest true-crime documentary on his life and how he was duped by his former wife, Audrey Munson, who he claims is the leader of a prostitution ring along with her boyfriend, partner, and pimp Rocco Royce. In reality, Woliner's intention is to develop a mockumentary that comprises interviews of real people, actors portraying those people and their behind-the-scenes interaction with Paul, Woliner's interactions with Paul, and footage they shot based on Paul's book depicting him as an action star taking on an international sex-trafficking racket.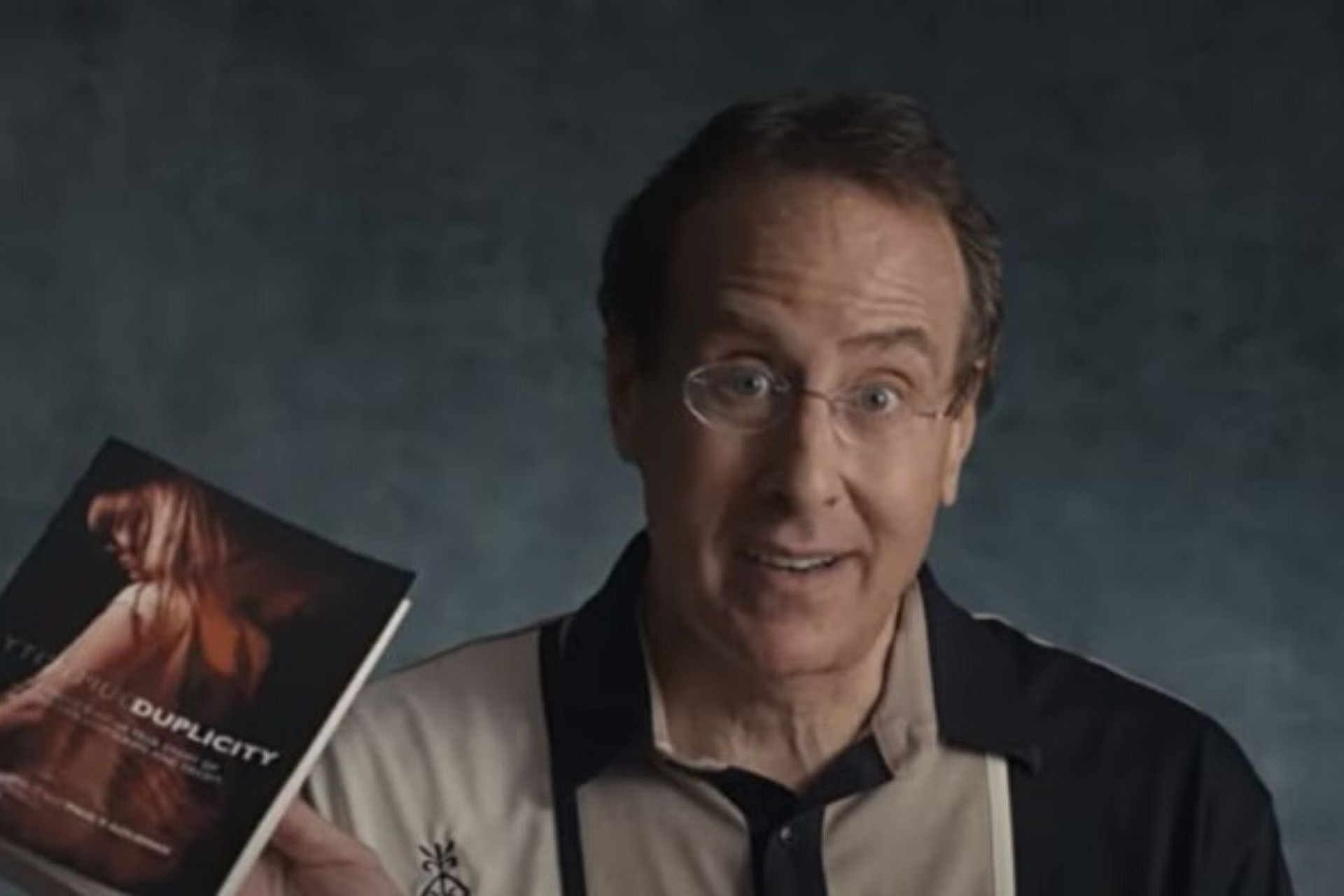 In the series finale, the audience gets the complete picture, and Paul discovers what Woliner has really made. We learn that the actual name of Audrey Munson is Diana, and her parents, Richard and Carmen, were killed in an incident of murder-suicide inside their condo at Cote D'azur Condominiums on Singer Island, Florida. As the show depicts, it can be argued that Diana exploited Paul, but the latter's claim that she was a head of a prostitution ring is refuted by other people who were interviewed for the show, including by the private detectives Paul hired. After Diana left him, Paul made up most of what he claims happened to him in his book 'Duplicity' and later in the script he penned.
When Paul attends the show's premiere, he learns what it is about. He and Woliner speak away from the crowd, with someone filming that interaction. We have no reason to believe that this isn't real. Paul's response to the show is surprisingly positive. He tells Woliner that he is "okay" with it, adding, "It's just amazing to see your life up on the screen, even if it's not flattering. It would have been nice had those parts not been put in there. But that's part of the story, too, isn't it? People are gonna hopefully see that it's just of a real person, not a character."
Where is Paul Finkelman Now?
It was in 2012 that Paul first reached out to Woliner. A lot has happened since then. His son, John "Johnny" Finkelman, later moved to San Diego to live with his mother, Talia/Galina. He now runs a start-up in India. Paul has spent a considerable portion of his life in Florida and California. According to his LinkedIn page, he now lived in Providence, Rhode Island. Since the start of the series, he has been quite active on Twitter. He uses "Paul T. Goldman" as the profile name on both platforms, not Paul Finkelman.
Paul used to be part of an insurance company. He later owned a painting business that fell apart after his partner reportedly stole money from the said business. He also worked as a telemarketer. Besides 'Duplicity,' Paul wrote several books and scripts, including the 'Paul T. Goldman Chronicles' books under the penname Ryan Sinclair. In January 2023, he appeared on 'Jimmy Kimmel Live!' with Rogen, where he declared that he was still single and shared his Twitter handle for any woman who might be interested in him, much to the astonishment of both Kimmel and Rogen.
Read More: Is Paul T. Goldman's Duplicity a Real Book?