Netflix's 'Lost Girls' shines a light on the Long Island serial killer and his victims. We see the Gilbert family's attempts to get the law enforcement bodies to take notice, when Mari's daughter, Shannan, goes missing. In an attempt to find the girl, the authorities discover that several such sex workers have been murdered on the South Shore barrier islands in Long Island.
While Shannan's case definitely came as a shock to the Gilbert family, they were in for much worse. The mother, Mari Gilbert, was murdered by her own daughter, Sarra, who had a long battle with mental illness. In fact, it was a call from Sherre, Sarra's sibling, asking the cops for a welfare check on their mother, which led to the discovery of the crime.
Sherre is portrayed by Thomasin Mackenzie in 'Lost Girls'. Having gone through so much, you might be wondering about where Sherre Gilbert is currently. We have got you covered in that regard.
Who is Sherre Gilbert?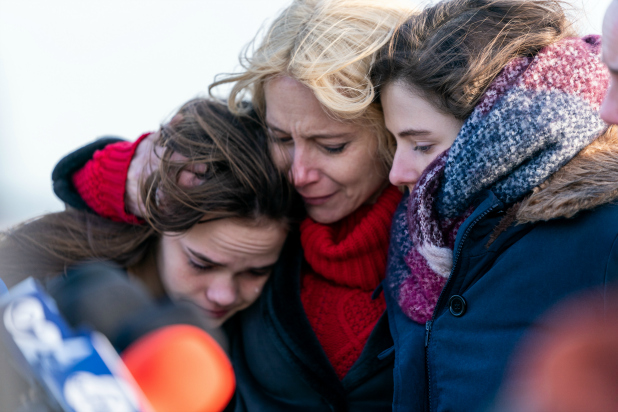 Sherre Gilbert is one of the daughters of Mari Gilbert. Shannan, Sarra, and Stevie are her siblings. Sherre was born in 1987, in Lancaster, Pennsylvania. When the girls were young, Mari had left the father, to relocate to Ellenville. While Shannan and Sarra lived in multiple foster homes, Mari was successful in reuniting Stevie and Sherre.
In December 2010, Sherre was first hit with the news that a body had been discovered. Since Shannan was missing all the while, authorities believed it might be her. As time went on, more bodies started to be discovered, as Sherre and her family found themselves mired in the investigation looking for the Long Island serial killer.
Since Shannan's murder gained notoriety, being the work of a serial killer, Sherre has appeared in some crime docuseries and television movies, dealing with the case. Her appearances have been in 'The Killing Season', 'Bodies at the Beach: Search for a Serial Killer', 'Disappeared', '48 Hours', and 'Search for a Serial Killer'. You can check out her IMDb page below.
In July 2016, Sherre made a public post on Facebook, about her mother's murder, saying "So as a lot of you may know, my mother passed away yesterday. She was murdered by my sister, Sarra who was battling a mental illness for 2 1/2 years.
I was almost tempted to delete this page for good but I thought about how much dedication my mom and her lawyer John Ray and his team had for Shannan so I will post updates from time to time. My sister Stevie and I are incredibly devastated beyond words as our mother was the backbone of the family. Please only offer encouraging words and support while we manage to get through another difficult time in our lives."
Where is Sherre Gilbert Now?
Reeling from the deaths of two beloved family members, one might expect Sherre to have gone gently into the good night. However, the courageous woman continues to remain an activist who advocates for sex workers like her sister, Shannan.
Sherre also has her own Twitter profile, which you can check out here. Although it is a protected profile, to safeguard her privacy, one can see that the deaths of Shannan and Mari are never far from her mind. It appears from her profile that Sherre is also a mother of a boy.
She also has a Pinterest profile, from where it becomes evident that her interests pertain to fashion and home designs, among others. You can check it out here. Lastly, records seem to indicate that Sherre is 32 years old and currently resides in Ellenville, New York. It seems that she has not left the village in Ulster County since Mari moved there.
This would also explain her Twitter bio, where she says she's a small-town girl who chases big dreams. You can also follow the Facebook page, where Sherre posts updates about Shannan's case.
While information on Sherre's current whereabouts happens to be scant, one cannot deny that she has been impacted immensely by Mari and Shannan's murders. Although she is living her own life, it is evident that Sherre tries her best to keep the memories of her sister and mother alive.
Read More: Lost Girls Filming Locations