With Peter Billingsley at the helm, 'Couples Retreat' is a 2008 romantic comedy movie that focuses on four couples, all of whom are mutual friends, who travel to a tropical and luxurious island resort. While one of the couples is there to spend some time with each other and work on their marriage, the rest of them are there to just relax and have a good time. However, all of them are caught by surprise when they find out that it is mandatory for them to participate in couples therapy.
Now, what was meant to be a fun vacation with their better halves turns into an examination of the common problems that many couples face. The comedy movie takes place in a variety of different locations, including the Eden Resort where the four couples go for vacationing and relaxation. Thus, it is likely that the viewers are curious about the filming sites of 'Couples Retreat.' If you are in the same boat, allow us to fill you in on all the details!
Couples Retreat Filming Locations
'Couples Retreat' was filmed in French Polynesia, California, and Illinois, especially in Bora Bora, Los Angeles County, and Chicago. According to reports, shooting for the Jason Bateman starrer commenced in late October 2008 and ran through several weeks, wrapping up in mid-November of the same year. So, let's not waste any time and get a detailed account of all the specific locations that feature in the comedy film!
Bora Bora, French Polynesia
The island group of Bora Bora in French Polynesia's Leeward Islands served as the primary production location for 'Couples Retreat.' In particular, the cast and crew took over the St. Regis Bora Bora Resort at Motu Piti A, Motu Ome'E Bp 506 Bora Bora, Leeward Islands, to shoot a major chunk of the movie, which is set in the Eden Resort. There was a little bit of drama as a rich and well-established corporate executive's honeymoon plans at the resort were canceled due to the production of 'Couples Retreat' on location, after which he even filed a lawsuit for the same.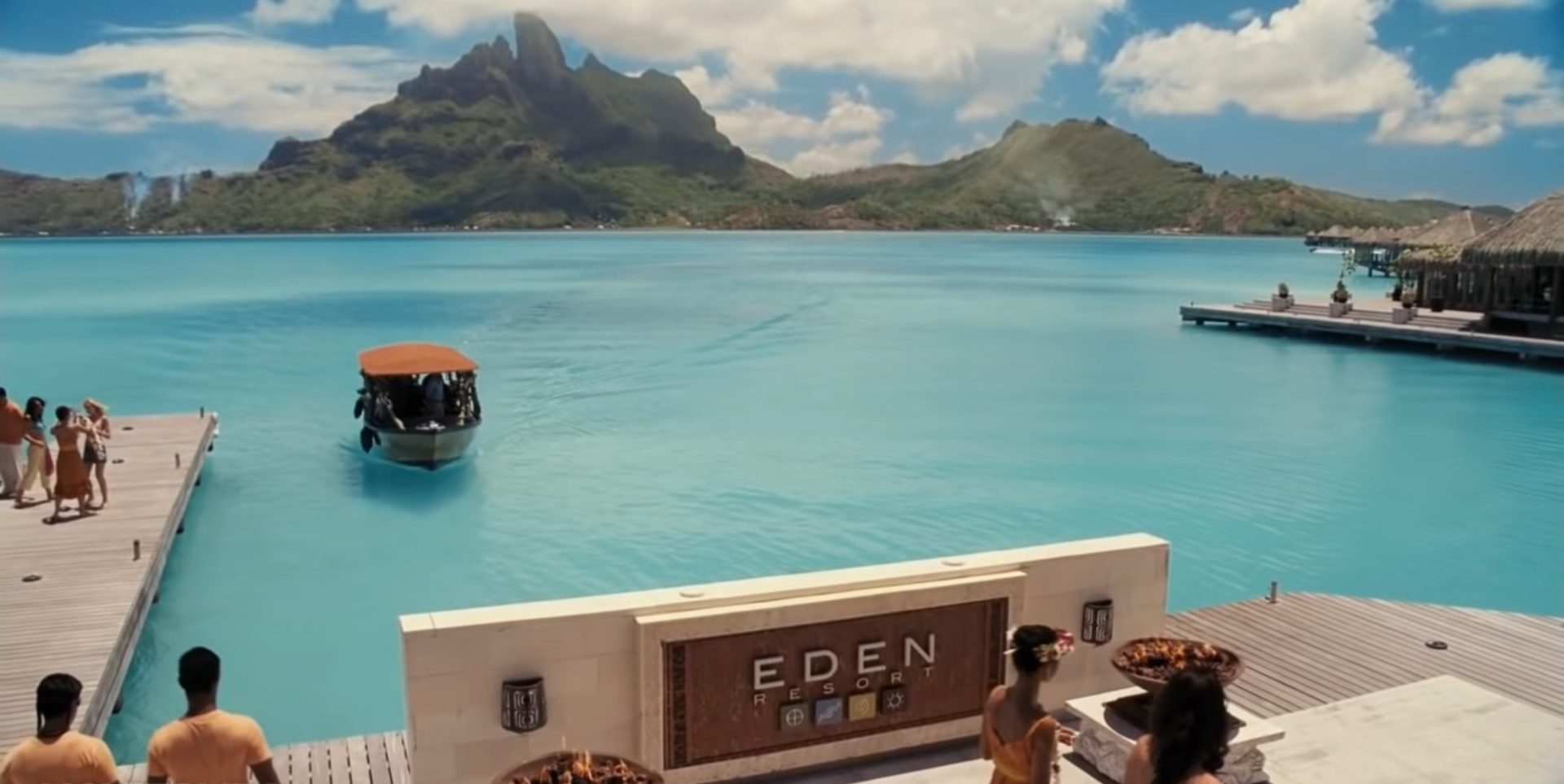 Apart from its extravagant rooms and suites, the luxury resort also provides the guests with a fitness center, a Lagoonarium, a swim-up bar, and four restaurants. Moreover, it also offers a scenic backdrop for destination weddings, honeymoons, company retreats, and couples retreats, making it an ideal site for shooting this vacation-based movie.
Los Angeles County, California
The production team of 'Couples Retreat' also made the most of the locales of Los Angeles County. Specifically, they utilized the facilities of Downey Studios at 12214 Lakewood Boulevard in the city of Downey, which is located in Southeast Los Angeles County. Many exterior and night scenes involving the resort and lagoons were reportedly recorded in the film studio. Unfortunately, the studio has been shut down permanently, as of writing.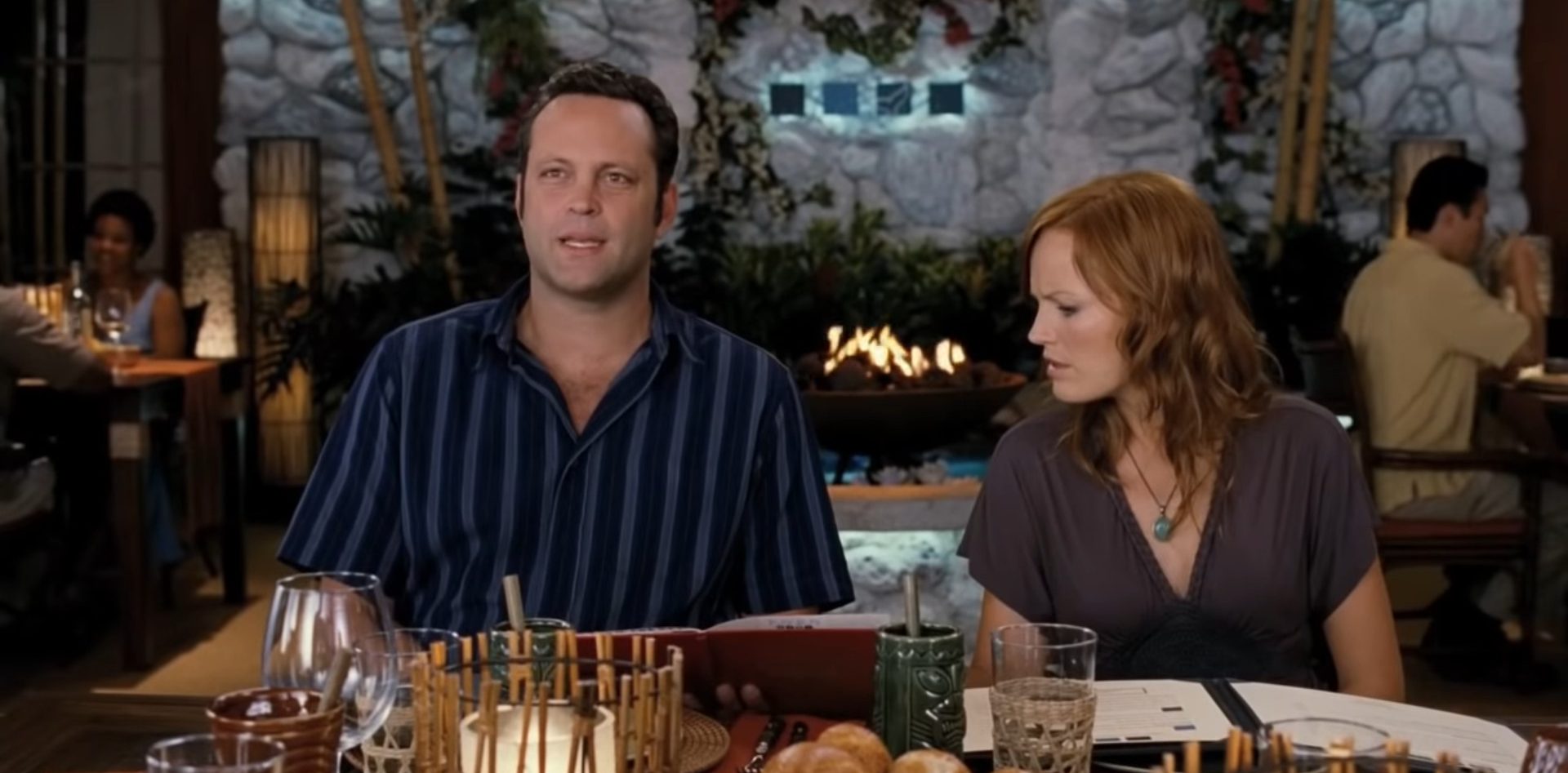 The director and his team set up camp in another film studio in the county, that is, the Universal Studios at 100 Universal City Plaza, Universal City. Out of the many, the home improvement shop scene was seemingly lensed in the backlot area of the film studio. Known to be one of the oldest and most famous Hollywood film studios, it is home to numerous sound stages of different sizes, backlot areas, dressing rooms, rehearsal halls, and production offices. All these amenities make it a suitable filming site for different kinds of productions.
Chicago, Illinois
A few prominent sequences of 'Couples Retreat' were even lensed in and around Chicago. For instance, the Chicago O'Hare International Airport at 10000 West Balmoral Avenue features quite prominently in some scenes. The suburb of Chicago, Buffalo Grove, located in Lake and Cook Counties also served as a shooting site for the rom-com movie.
Read More: Movies Like Couples Retreat