Loosely inspired by the work of directors Roman Polanski and Alfred Hitchcock, 'Obsessed' is a 2009 psychological thriller movie that centers upon a happily married couple — Derek and Sharon Charles — who have a lot to look forward to, including the recent huge promotion of the former. However, this picture-perfect world of the Charles gets tainted with the arrival of a temporary worker named Lisa at Derek's office as she becomes obsessed with him and starts stalking him. When Sharon finds out about Lisa's obsessive behavior, she suspects that her husband might be having an affair.
With Steve Shill at the helm, the romantic thriller film features impressive performances from some well-established actors in the industry, including Idris Elba, Beyoncé, Ali Larter, Jerry O'Connell, Christine Lahti, and Scout Taylor-Compton. Given the use of some interesting locations, such as the Charles' residence, hospital, and Derek's office, the viewers are bound to be curious about the filming sites of 'Obsessed.' If you have been wondering the same, let us get rid of your curiosity once and for all!
Obsessed Filming Locations
'Obsessed' was filmed in California, particularly in Los Angeles County. According to reports, principal photography for the Idris Elba starrer commenced in May 2008 and took place over the next few months, through the summer. Now, we will not take much of your time and dive right into the details of all the specific shooting sites that make an appearance in the movie!
Los Angeles County, California
The shooting for all the pivotal sequences of 'Obsessed' took place across Los Angeles County, including the eponymous city. The city of Los Angeles, which is the entertainment capital of the world, served as one of the primary production locations for the Beyoncé Knowles starrer. The production team even set up camp in the unincorporated area and census-designated place of Altadena, which is where some of the key portions were taped.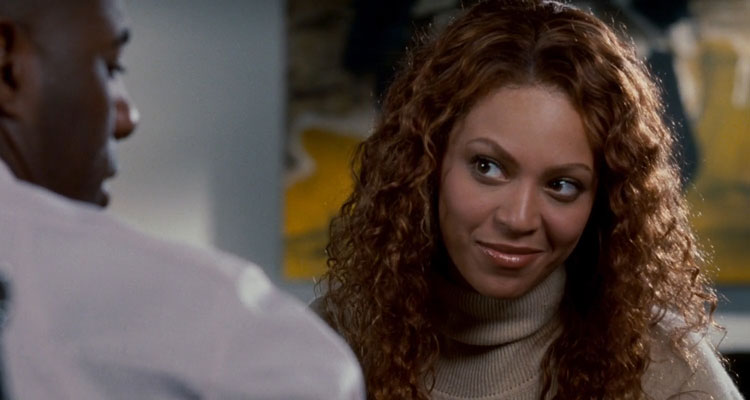 For instance, the scenes involving the home of Derek and Sharon Charles were lensed in and around the private residence at 2345 Midlothian Drive in Altadena. Interestingly, the house selected is intentionally too large for three occupants as it helped the makers to symbolize the family's unrealistic and high aspirations. However, the action scenes set inside the house were reportedly recorded on a separate purpose-built set in Sony Pictures Studios. They reportedly shot the fight scene on a sound stage set instead of inside the actual house due to safety and other practical reasons.
Situated at 10202 West Washington Boulevard in the city of Culver City, Sony Pictures Studios is home to 18 sound stages of different sizes and various on-lot locations that offer a wide variety of settings, such as Calley Park, Main Street's regional facades, and Fish Alley. The film studio hosts a variety of private screenings and live events and is also open for tours to the public.
In an April 2009 interview with Blackfilm, producer Will Packer was asked where they shot the movie. He responded, "We shot this film on a sound stage in LA on the lot of Sony. The majority of the scenes that you were shot on the set we built on the sound stage. It was really a good shoot. It was. The actors all got along and worked well and respected each other, and we have people who are popular in their own right, but neither outworked the other. They each took their role very seriously. Everyone worked hard and showed up on time and did their lines. It worked out great."
Read More: Best Psychological Thrillers on Netflix