Director Malcolm D. Lee's 'Space Jam: A New Legacy' (commonly referred to as 'Space Jam 2') is a sports comedy film that acts as a standalone sequel to the 1996 film 'Space Jam.' In the movie, a fictionalized version of basketball player LeBron James teams up with the Looney Tunes to defeat an evil A.I. named Al-G Rhythm in a basketball match and rescue his kidnapped son.
The partially animated movie mostly takes place in a different virtual space known as Spaceverse, a colorful and trippy world full of our favorite cartoon characters. If you are wondering where the movie was filmed to achieve the grand scope of the Spaceverse, we've got you covered! Here's everything you need to know about the filming locations of 'Space Jam: A New Legacy.'
Space Jam: A New Legacy Filming Locations
Principal photography on 'Space Jam: A New Legacy' commenced on June 25, 2019, and wrapped up on September 16, 2019. The movie was filmed on soundstages and on location, mainly in California. Some portions were also filmed in Ohio. Let's take a closer look at the specific filming sites.
Los Angeles, California
Los Angeles is the primary filming location of the movie. Some portions of the movie were filmed on location at various spots of the city within a 30-mile radius of LA, also known as the Studio Zone. James Goldstein's Sheats–Goldstein Residence, a house located at Angelo View Drive in the city's Beverly Crest neighborhood, is one of the spots where filming of some scenes took place. The house's tennis court was turned into a basketball court for the duration of filming.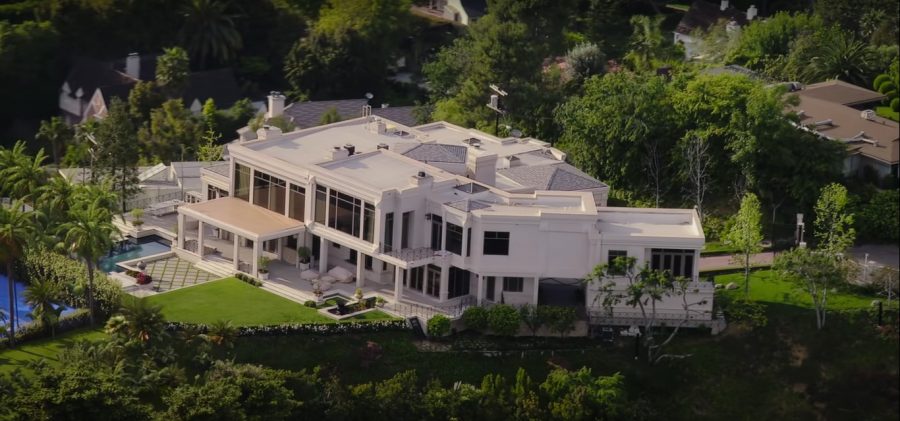 A majority of the film was shot on soundstages at the Warner Bros. Studios (formerly known as Warner Bros.-Seven Arts Studios and The Burbank Studios) in Burbank. Located at 4000 Warner Boulevard, the studio lot is a popular filming destination. The production studio is spread over an area of 110 acres with an additional Ranch facility of 32 acres) and houses 36 sound stages and 14 exterior sets along with other facilities. Major Hollywood productions such as 'Friends,' 'The Dark Knight,' and 'Birds of Prey' have also been filmed at the property.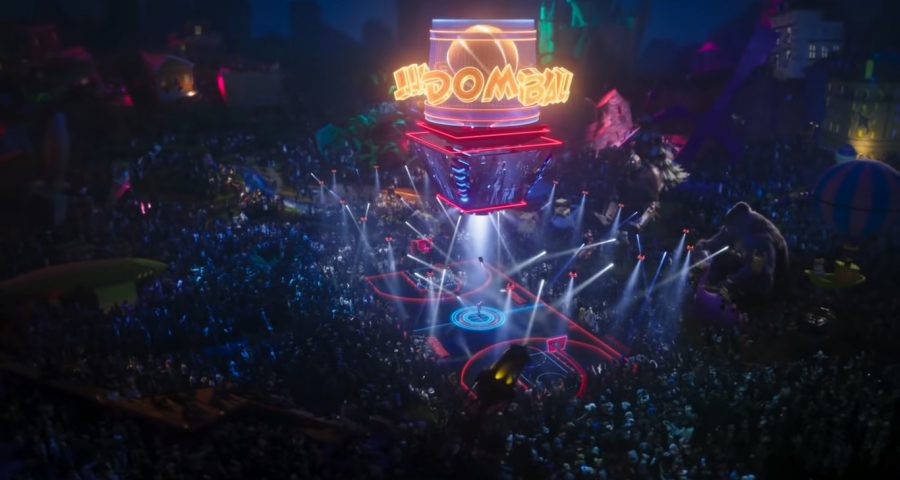 Akron, Ohio
Ohio Mansion, the home of LeBron James located in Akron, is also one of the filming destinations of the movie. LeBron grew up in Akron, and the movie likely filmed portions featuring a younger version of LeBron at the location. The city is known for its rubber and tire manufacturing industry. King James Way, a street in the city, is named after LeBron, and the Akron Art Museum located at 1 South High Street is a popular tourist attraction.
Sonequa Martin-Green, who plays James' wife Kamiyah, talked about all the fun the cast had while filming the movie. She told Entertainment Weekly, "When we were still in prep, we all went to the house we shot in and made tacos. We didn't know where anything was in the kitchen and were just making a complete mess, but were getting to know each other and feel what it's like for us to be a family in this story."
Read More: Best Basketball Movies on Netflix