'The Wedding Date' is a 2005 romantic comedy movie helmed by Clare Kilner. It centers on Kat Ellis, who is insecure about being single at her sister's wedding. She hires Nick, a handsome escort, to pretend to be her new boyfriend to avoid embarrassment. One thing leads to another, and soon Kat regrets going to such lengths. If you were impressed by the hilarious flick and particularly the choice of scenic countryside locations that add a layer of cheerfulness, you are not alone. Moreover, if you want to learn about these shooting sites that elevate the film's aesthetics, here's all you need to know!
The Wedding Date Filming Locations
'The Wedding Date' was filmed in England and New York, in parts of Surrey, London, Essex, and New York City. The principal photography for the Amy Adams starrer reportedly occurred around July 2003. Many filmmakers prefer England for its blend of historic location and modern architecture and New York for its skyscrapers and lively culture. Now, let's look at all the specific sites that appear in the rom-com!
Surrey, England
'The Wedding Date' was primarily lensed in Surrey County, in southeastern England. Even though it is a relatively small region, the beautiful countryside and Surrey Hills, along with small towns and villages, make it a perfect fit for an outskirts backdrop. The wedding sequence was lensed in the interior, exteriors, and surrounding areas of St James' Church which stands proud at Church Lane in Shere, a picturesque village in the Guildford borough.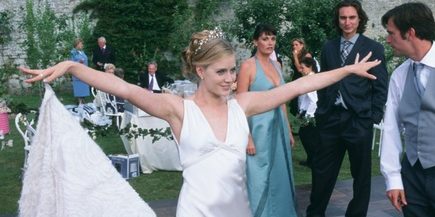 The filming unit also recorded some scenes at The Square, a residential area in Shere. Some sequences were taped in the historic country house of Chilworth Manor on Halfpenny Lane. Not just that, the picnic scene was filmed in the Winkworth Arboretum, a botanical garden stationed on Hascombe Road in the town of Godalming. In addition, the team seemingly visited Albury Park on Park Road in Guildford to shoot important sequences for the movie. Another famous romantic movie filmed in Surrey is 'Bridget Jones: The Edge of Reason.'
London, England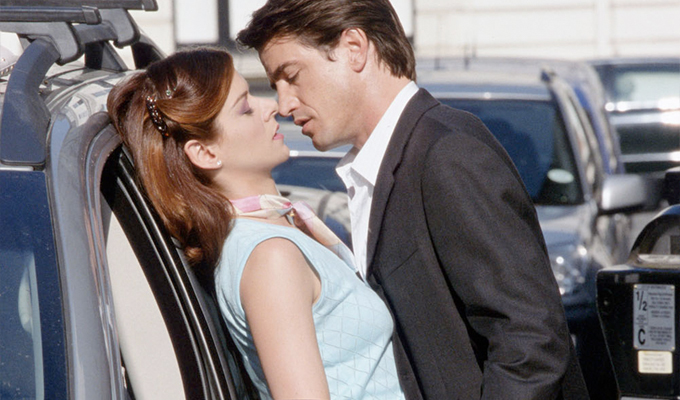 The filming unit of 'The Wedding Date' taped some sequences in London, a city with bustling streets, iconic landmarks, and top-notch studios. They set up camp in Parliament Hill Fields, a famous park at London Northwest 5 1QR. Furthermore, St Peter's Square, a garden square built in the 1820s, north of the River Thames at 22 Street Peter's Square in Hammersmith, appears in several scenes. Another area that served as a shooting location is Primrose Hill, a villagelike region with Victorian aesthetics in the London Borough of Camden.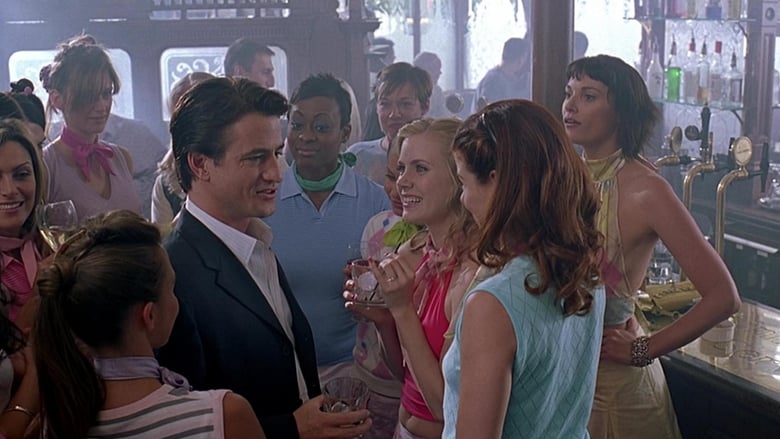 The Prince Alfred pub was utilized for a few scenes and was likely selected for its eye-catching mahogany carvings and skylit dining room. The pub is at 5A Formosa Street, where more sequences were taped. The cast and crew were spotted at work at 33 St Peters Square at W6 9 North West, one of the most expensive houses in London. In many scenes, you can also spot the famous Piccadilly Circus, a busy road junction in the City of Westminster borough. The movie 'Ant-Man and the Wasp: Quantumania' and the hit sitcom 'Friends' also feature London's locales.
Essex, England
The production team of the Dermot Mulroney starrer selected Essex to serve as a backdrop in numerous scenes, as it is a diverse county with a beautiful coastline. They specifically shot in and around the London Stansted Airport, near the Stansted Mountfitchet village. 'Chasing Liberty' and 'Doing Time' are two movies with similar themes recorded in Essex.
New York City, New York
Some sequences of 'The Wedding Date' were taped in New York City, that's constantly flowing with creative energy and has many opportunities for actors and artists. Nick's apartment is at Irving Place and 117 East 19th Street in Manhattan, the most densely populated New York City borough. 'Super Mario Bros' and 'The Wolf Of Wall Street' are two more renowned comedies that used New York City as their backdrop.
Read More: Is The Wedding Date Based on a True Story?