Based on the 2010 eponymous novel by Isaac Marion, which in itself is loosely inspired by William Shakespeare's popular 'Romeo and Juliet,' 'Warm Bodies' is a horror romantic comedy movie set in a post-apocalyptic world where a plague has divided the population of the planet between zombies and humans. Amidst these chaotic times, a zombie named R rescues a living woman named Julie from one of his brethren who is trying to attack her. Realizing the difference between R and other zombies, Julie starts trusting R and sooner rather than later, the two embark on an unusual relationship, which surprisingly causes him to slowly return to his human form.
As R keeps transforming as their bond grows, the pair comes to a realization that they might be able to transform the entire lifeless world after all. Written and helmed by Jonathan Levine, the 2013 zombie film features impressive performances from a talented ensemble cast comprising Nicholas Hoult, Teresa Palmer, Rob Corddry, Dave Franco, Lio Tipton, and Cory Hardrict. The post-apocalyptic setting, coupled with the swarm of zombies chasing R and Julie across different interesting locations, some secluded and others out in the open, is bound to make one wonder about the actual filming sites of 'Warm Bodies.' If you are in the same boat, allow us to provide you with all the necessary details!
Warm Bodies Filming Locations
'Warm Bodies' was filmed in Quebec, particularly in Greater Montreal. According to reports, the principal photography for the comedy horror movie commenced in September 2011. Being the most populous metropolitan area in Quebec, Montreal metropolitan area's vast and versatile landscape makes for a suitable filming site for different kinds of productions, including 'Warm Bodies.' Now, without much ado, let's traverse through all the specific locations that appear in the Jonathan Levine directorial!
Greater Montreal, Quebec
Almost all the pivotal sequences for 'Warm Bodies' were lensed in the Montreal metropolitan area or Greater Montreal. One of the most prominent production locations out of all the other filming sites that feature in the movie is the Montreal-Mirabel International Airport at 12300 Rue Services A-4 in the suburb of Montreal, that is, Mirabel. Several airport scenes were taped on location at this airport.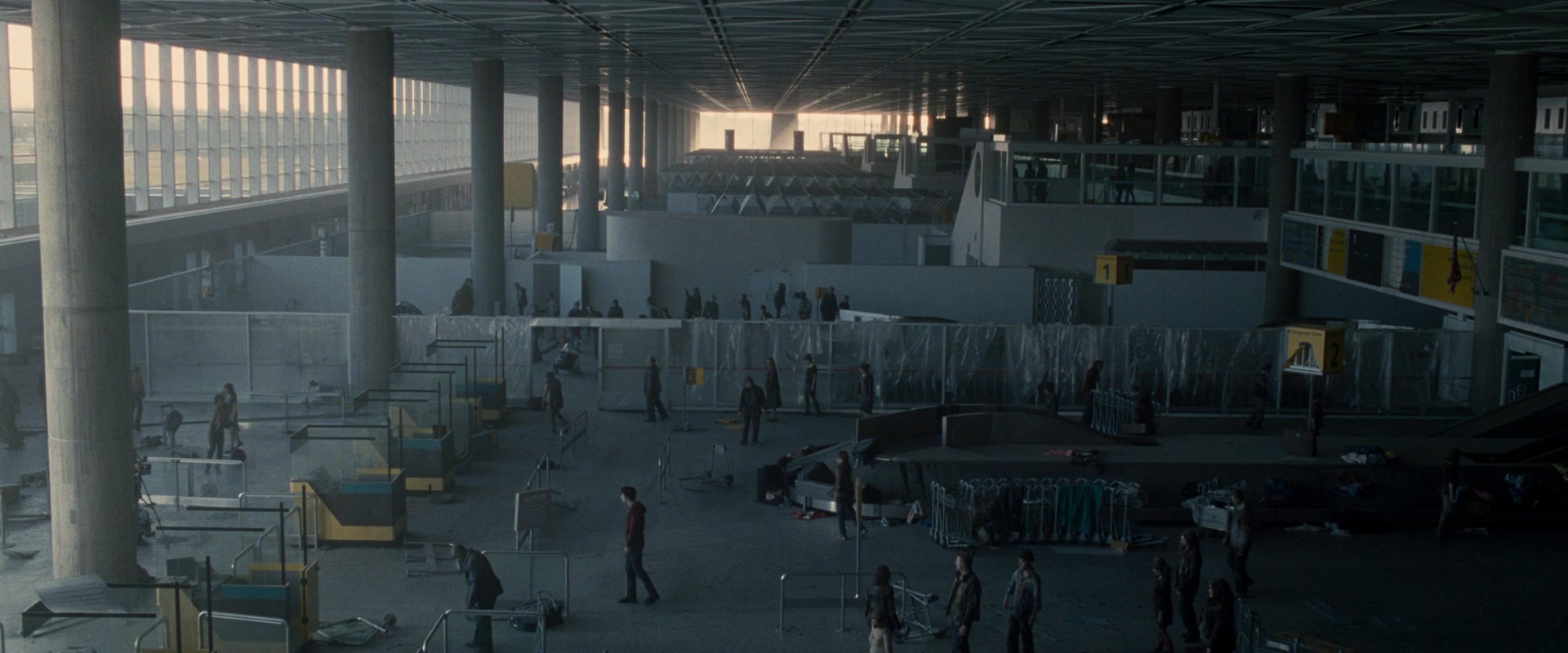 Moreover, while Montreal Olympic Park at 4545 Pierre-de Coubertin Avenue became the venue for shooting some key chase scenes, the military compound scenes were recorded in and around Édifice Waddell-Sun Life Building. Most of the film takes place in an abandoned city, and to record the scenes involving a columned building in the city, the filming unit set up camp in Sun Life Building at 1155 Metcalfe Street in Montreal.
Furthermore, the cast and crew members were spotted by numerous locals and passersby taping important portions in and around a couple more locations across the metropolitan area, including Dorchester Square at 2903 Peel Street and Le Mount Stephen at 1440 Drummond Street, both in the city of Montreal. In the movie, R tries to do a lot of things successfully, such as driving. For this part, his hand-eye coordination was not what it needed to be. So, in order to nail the right body moves to do such activities for the zombie characters, Nicholas Hoult and other zombie actors practiced with a bunch of circus performers.
In a late January 2013 interview with Latino Review, Nicholas was asked what kind of zombie school he had to go to perfect his role. He replied, "There were some days with the Cirque du Soleil people and we would take our shoes off in a dance studio and we would kind of grow out of the wall and make our bodies feel very heavy. It's one of those things where you think about it a lot but you just have to try it out and see what works. Then Jonathan would say either 'too much or little less,' we didn't want to go over the top with it."
Read More: Warm Bodies Ending, Explained: Do R and Julie End Up Together?