HBO's 'Succession' season 4 serves as the final chapter in the Roy family's saga of politics, power, and betrayal, where alliances are forged and broken every day giving the series a Shakesperan touch. The show's crisp writing and nuanced storytelling, closely reflecting on real-world socio-political scenarios, are complemented by its vast pool of supporting characters. However, despite being deep in its run, the series does not shy away from introducing new characters. The eighth episode of season 4 introduces viewers to Adam Godley's quirky personality, Darwin. If you are looking for more details about Godley's character in 'Succession' season 4, here is everything you need to know! SPOILERS AHEAD!
Who Does Adam Godley Play?
British actor Adam Godley makes his 'Succession' debut in the eighth episode of season 4, titled 'American Decides.' He plays the role of Darwin in the series. Godley was born in Amersham, Buckinghamshire, but grew up in Watford, Hertfordshire. He studied at Rickmansworth Schoo in Croxley County and was avidly interested in acting and performing arts from a young age. Godley made his radio debut aged nine and stage debut aged eleven. Godley made several television appearances as a child artist before working with several theater companies, including the famous Royal Shakespeare Company.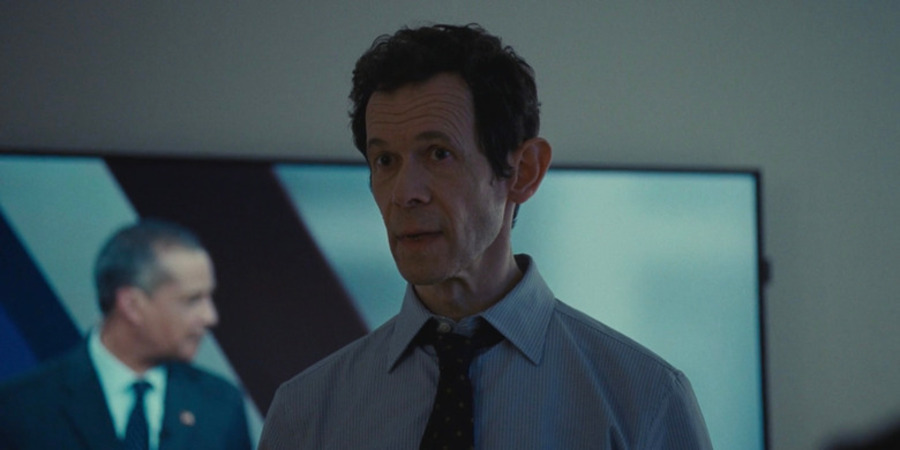 Godley rose to prominence with supporting roles in hit films such as the 2003 Christmas classic 'Love Actually' and the 2004 action-adventure comedy 'Around the World in 80 Days.' His performance as Mr. Teavee in the 2005 musical fantasy film 'Charlie and the Chocolate Factory' directed by Tim Burton, was well-received. However, Godley is arguably best known for his role as Archbishop in the historical comedy series 'The Great.' Some viewers might also recognize Godley as the voice of Mr. Pogo from the Netflix superhero drama series 'The Umbrella Academy.' Godley is credited as a guest star for his sole appearance in 'Succession' season 4.
Who is Darwin?
Darwin is introduced in the eighth episode of 'Succession' season 4. He is a voting analyst who works at ATN News Network, owned by Waystar RoyCo. In the episode, ATN provides minute-by-minute coverage of the US Presidential election race as the votes are counted and the nation inches closer to the revelating of their new leader. As the episode progresses, it becomes evident that Roman Roy is backing the controversial Congressman Jeryd Mencken while Shiv Roy is rooting for the Democratic candidate Daniel Jimenez. However, Darwin tries to keep a neutral perspective and wishes to provide an unbiased analysis of the votes.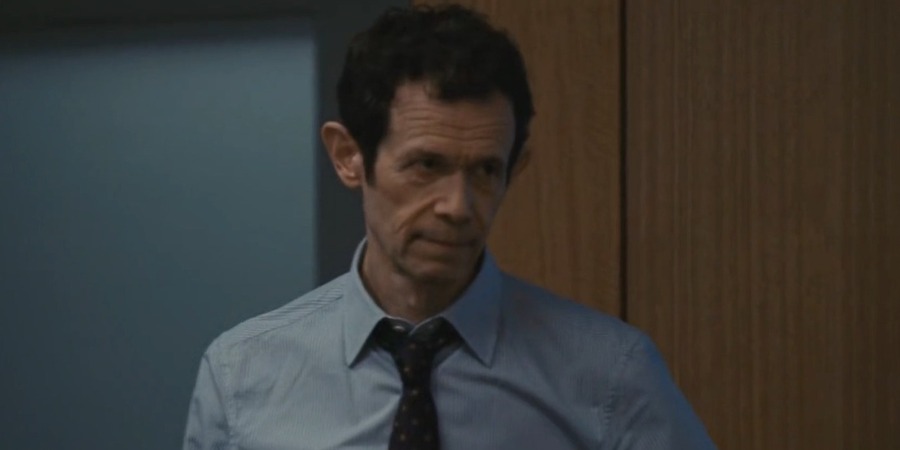 Darwin soon finds himself in the eye of the storm when a controversial scenario arises in Wisconsin as voter ballots are stolen and most likely burned. As a result, Roman tries to convince to call a victory for Mencken in Wisconsin based on his lead in the primary polls. However, Shiv insists they must wait for the lost votes to be accounted for. Meanwhile, Greg manages to get wasabi in Darwin's eye, and hilarity ensues as the drama in the newsroom rises. Ultimately, Kendall makes the call to the election in favor of Mencken as results from Arizona clearly put the Congressman in the front. Overall, Darwin faces plenty of odd challenges and struggles to keep hold of his integrity during one of the most nail-biting and controversial election races the nation has seen.
Read More: Who is Willa? Who Plays Her in Succession?