Paramount+'s 'Rabbit Hole' is an action thriller series that follows John Weir (Kiefer Sutherland) as he uncovers a deep-rooted conspiracy that threatens the safety of the entire nation. As John sinks deeper into the metaphorical rabbit hole to expose the all-powerful Crowley. John identifies Senator Nora Evers as the bridge that could lead him to Crowley. However, Evers' untimely death not only foils John's plan but also reveals Crowley's true nature. If you are wondering who Nora Evers is and how she died in 'Rabbit Hole,' here is everything you need to know! SPOILERS AHEAD!
Who Is Nora Evers?
Nora Evers is introduced in the fifth episode of the series, titled 'Tom.' She is a New Jersey Senator who is receiving payments from a shell company under Intaverse Media, which John Weir suspects is funded by Crowley. As a result, it leads to John suspecting that Evers will be running in the upcoming Presidential elections. In the series, actress Megan Follows essays the role of Senator Nora Evers. The Canadain-American actress rose to prominence with her performance as Anne Shirley in the 1985 television miniseries 'Anne of Green Gables.' However, Fellows is arguably best known for her role as Catherine de' Medici in the historical drama series 'Reign.' Her other credits include shows such as 'Heartland,' 'Hudson & Rex,' and 'The Republic of Sarah.'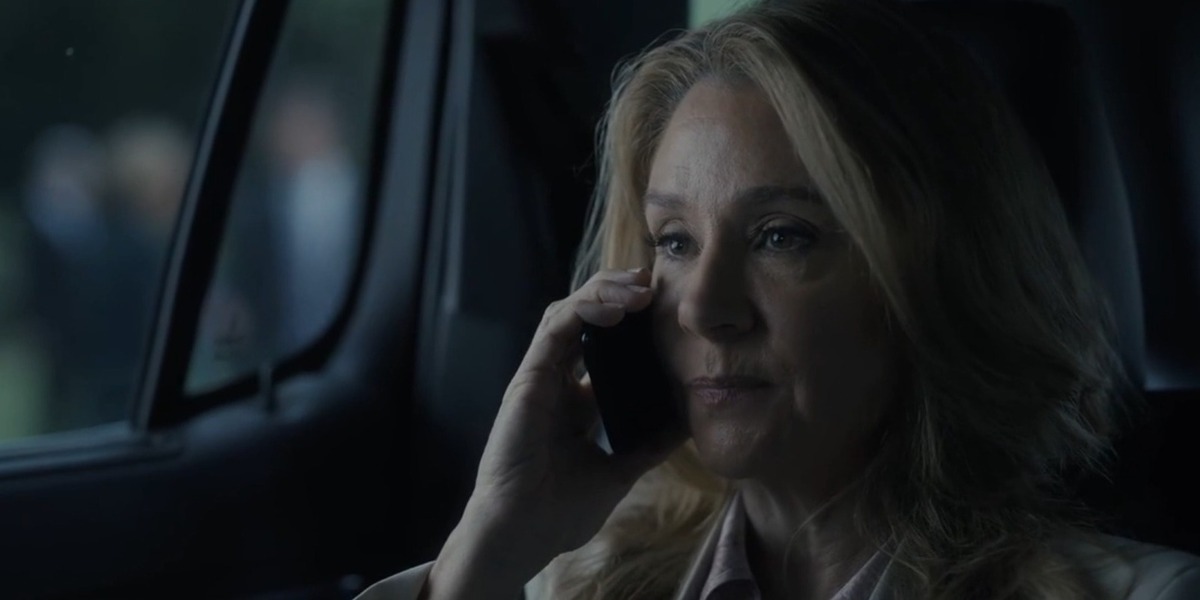 In 'Rabbit Hole,' Fellows' Nora Evers announces her Presidential candidacy at the end of the fifth episode. In episode six, titled 'The Playbook,' Evers is leading the race as several of her competitors drop out, likely due to Crowley's machinations. At the same time, Evers is championing the "Shared Data Act," a hotly debated topic but gaining traction with her support. However, John Weir learns that Evers is being blackmailed by Crowley, who has incriminating evidence against her. As a result, John helps retrieve the evidence interchange for Evers' help in taking down Crowley. However, Evers dies before she can uphold her end of the bargain.
How Did Nora Evers Die?
In the final moments of episode 6, Evers is attending a rally organized by her supporters. However, The Intern and his girlfriend, Eliza Wells, show up at the rally. While Evers talks to John on the phone, she is shot in the head by Eliza, who flees the scene. While Evers is immediately taken to a hospital, she is pronounced dead a while later. Thus, Evers is killed by Eliza amidst the protests against Shared Data Act heating up. As a result, Ben Wilson and John deduce that Evers' death was always a part of Crowley's plan. Initially, the duo believed that Evers was part of Crolwey's bid to topple the United States democracy by installing a puppet leader. The presence of incriminating evidence against Evers also supports their theory.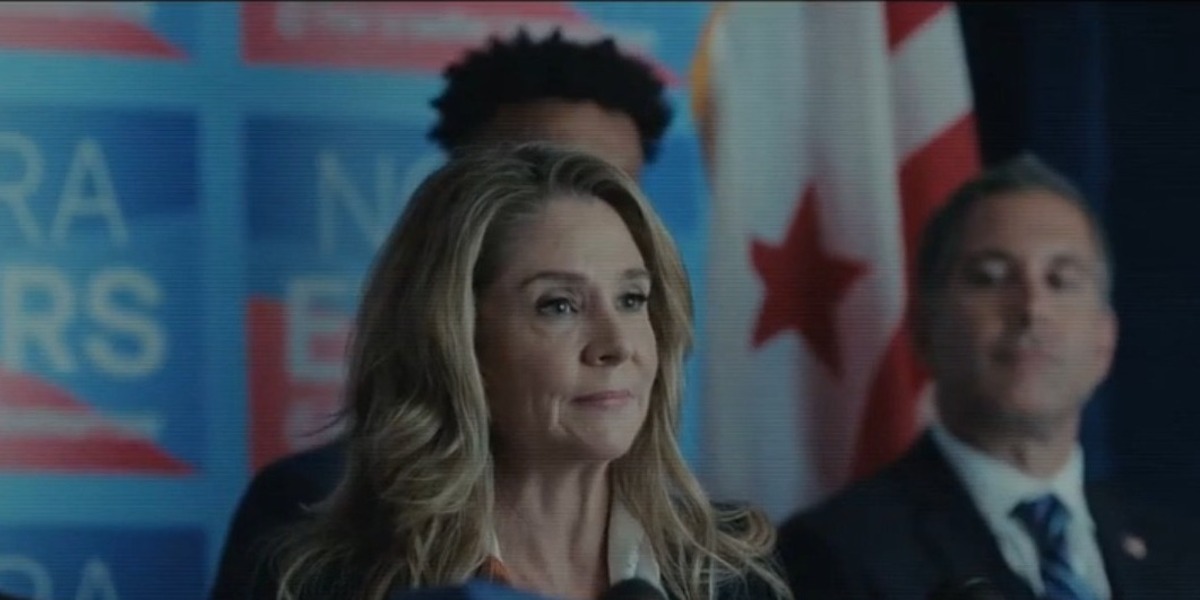 In contrast, Crowley never intended to use Evers as a puppet leader. Instead, he wanted her to support the Shared Data Act giving it traction in the public eye and making it a tipping point in the election race. Later, Crowley had Evers assassinated, turning her into a martyr since she was a vocal supporter of the Shared Data Act. As a result, Evers' death will only further the bill's importance and make it easy for the Parliament to pass it. Ultimately, Crowley's grand plan was to ensure that the Shared Data Act was approved, giving him control over every individual in the United States. Evers was merely a pawn in Crowley's scheme, and he killed her so that the resulting sympathy among the public could fuel his plan.
Read More: Who Killed Xander Arnaz in Rabbit Hole? Is The Intern Working For Crowley?