Created by John Requa and Glenn Ficarra, Paramount+'s 'Rabbit Hole' is a spy thriller series that follows Kiefer Sutherland as John Weir, a master of deception and corporate espionage. However, John's life is turned upside down after he is framed for murder. The series explores several facets of the power structure in the United States as John works to unravel the conspiracy surrounding him.
The series wins viewers' hearts with mind-bending twists and power-packed action sequences. If you enjoyed watching it, you must be looking for more such streaming options. In that case, we have compiled a list of similar recommendations for you. You can watch most of these shows, like 'Rabbit Hole' on Netflix, Amazon Prime, and Hulu!
8. Designated Survivor (2016-2019)
'Designated Survivor' is a political thriller drama series created by David Guggenheim. An explosion at the Capitol Building leads to the death of the President of the United States and everyone in the chain of succession, except for a low-level cabinet minister Thomas Kirkman. As the designated survivor, he is sworn in as the new President but must try to unravel the truth about the events leading to his ascending to power. While the narrative differs from 'Rabbit Hole,' both shows explore political conspiracies and feature a protagonist trying to solve several mysteries. Moreover, Kiefer Sutherland's charm as the leading man is evident in 'Designated Survivor.'
7. Jack Ryan (2018-)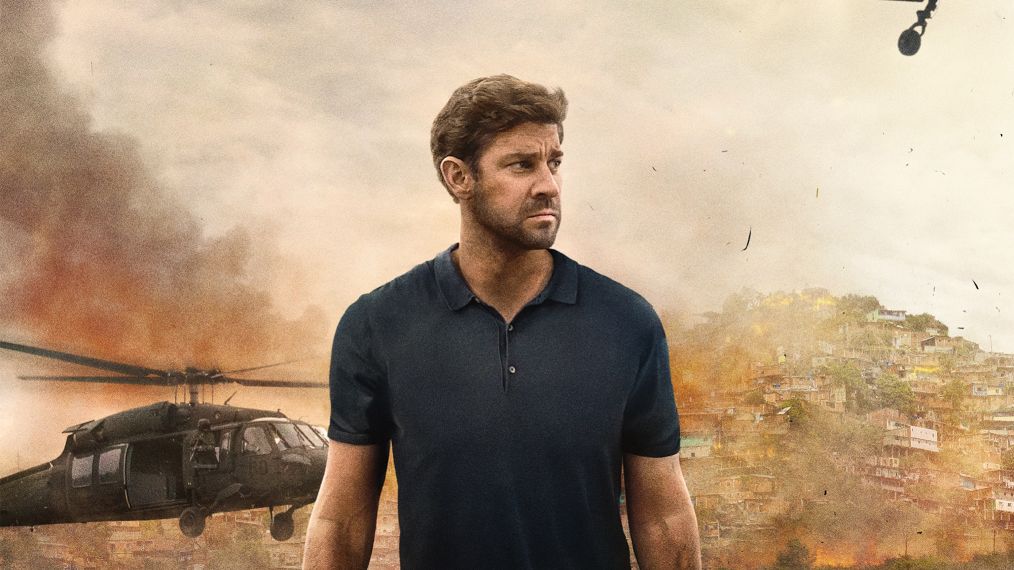 'Tom Clancy's Jack Ryan' (or simply 'Jack Ryan') is an action thriller series created by Carlton Cuse and Graham Roland. It is based on the characters from author Tom Clancy's 'Ryanverse' series of books. In the television adaptation, John Krasinski stars as Dr. Jack Ryan, a CIA analyst forced to undertake a dangerous field assignment after uncovering a terrorist conspiracy. While the series has more patriotic undertones than the liberal stance in 'Rabbit Hole,' both shows craft a compelling political mystery around a set of enigmatic characters to keep the viewers invested. Besides, the action set pieces in 'Jack Ryan' will entertain hardcore fans of the genre.
6. The Old Man (2022-)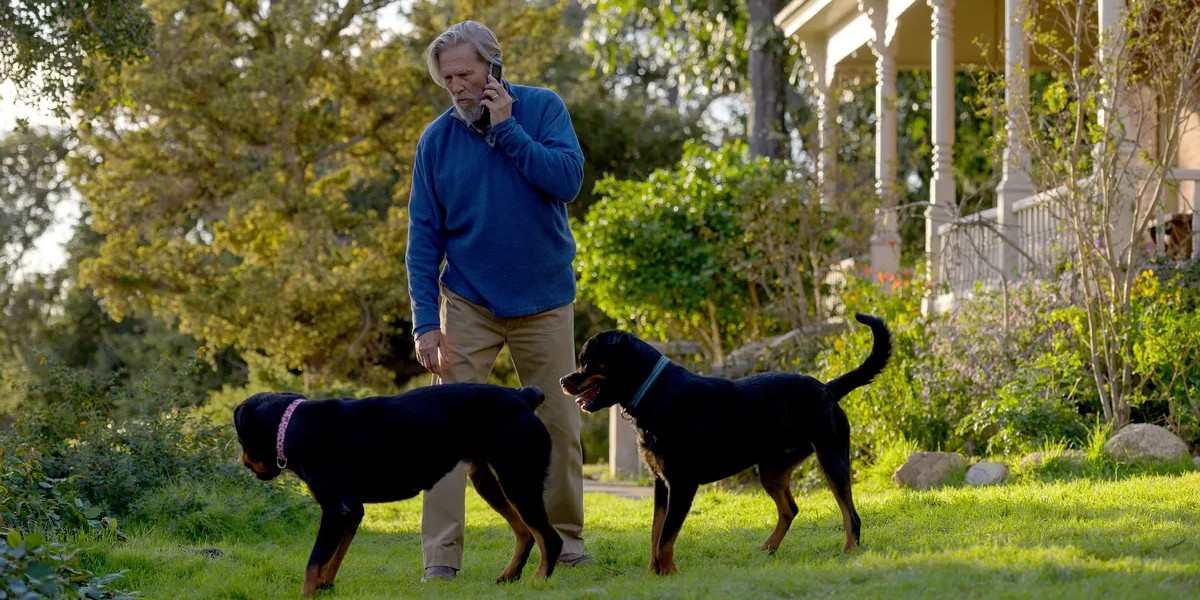 Based on Thomas Perry's novel of the same name, 'The Old Man' is a thriller series created by Jonathan E. Steinberg and Robert Levine. It stars Jeff Bridges as Dan Chase, a former CIA operative living off the grid for nearly thirty years. However, when a dark secret from his past starts unraveling, he must return to action and right his wrongs. A stellar leading performance by Bridges anchors the high-octane series.
Furthermore, the narrative features plenty of shocking twists carefully integrated into the screenplay to keep the viewers on their toes, making it similar to 'Rabbit Hole.' On the other hand, both shows feature shadowy all-watching figures at the antagonist, and the characters' secret interlinked pasts are unpeeled in a slow-burn style.
5. Person of Interest (2011-2016)
'Person of Interest' is a crime drama series created by Jonathan Nolan. It revolves around John Reese, a former CIA operative presumed dead. He teams up with Harold Finch, a reclusive billionaire software genius, as the duo uses a machine to stop crimes before they happen. The series tackles several moral issues and presents an interesting take on surveillance and privacy, making it similar to 'Rabbit Hole.' In addition, both shows feature several conspiracies involving mysterious characters. Nevertheless, viewers who enjoy a more episodic series than the linear narrative of 'Rabbit Hole' will enjoy 'Person of Intrest.'
4. Condor (2018-2020)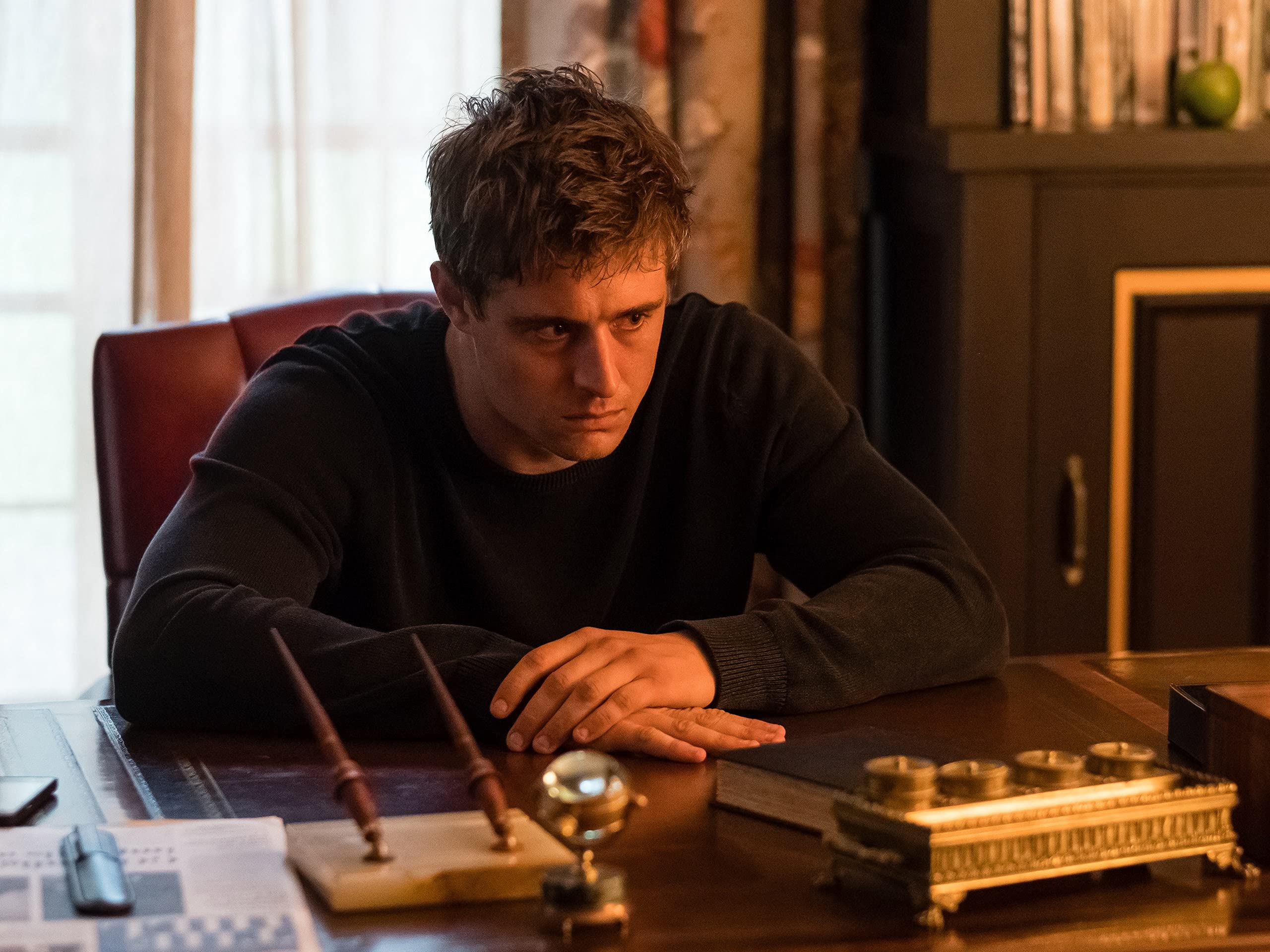 'Condor' is a thriller series based on the James Grady novel 'Six Days of the Condor' and the 1975 film 'Three Days of the Condor.' It is created by Todd Katzberg, Jason Smilovic, and Ken Robinson and stars Max Irons in the lead role. The series tells the story of Joe Turner, a young and idealistic CIA analyst. After everyone in his office is murdered, he stumbles upon a secret plan leading to a grave conspiracy that threatens millions of lives. Like John Weir from 'Rabbit Hole,' Turner's associates are also killed, and dangerous assassins chase him as he tries to clear his name. Despite the similar premise, 'Condor' sets itself apart with its slick, explosive action and increasingly complex spy games.
3. Rubicon (2010)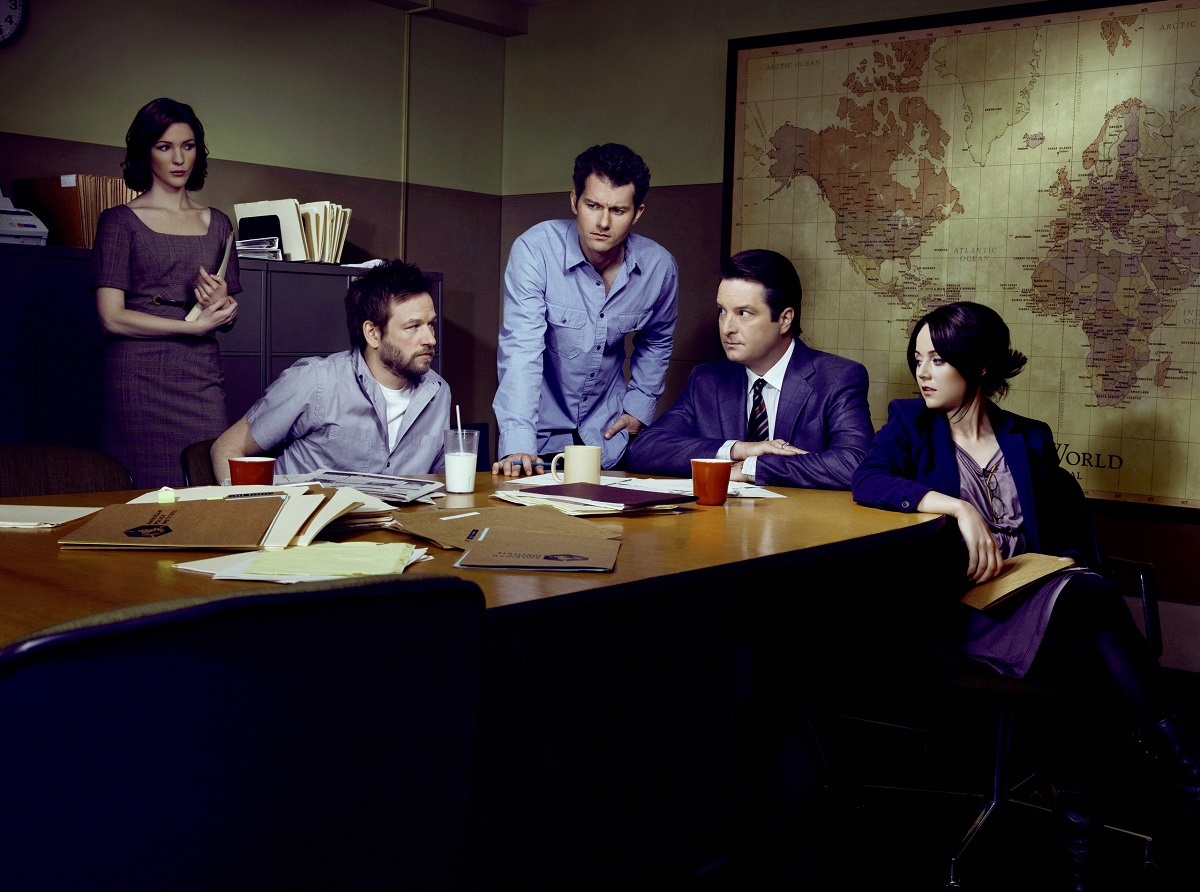 Created by Jason Horwitch, 'Rubicon' is a thriller series starring James Badge Dale, Jessie Collins, Lauren Hodges, Dallas Roberts, and Christopher Evan Welch in the lead roles. It follows Will Travers, an analyst for the American Policy Institute, a New York-based federal intelligence agency. However, when a tragedy strikes Travers' life, he uncovers dark secrets and a complex conspiracy surrounding his agency. As with 'Rabbit Hole,' the series centers on a conspiracy that makes some poignant statements about the state of our society. On top of it, the protagonists of both shows wrestle with mistrust, power, and paranoia in their search for truth.
2. The Blacklist (2013-2023)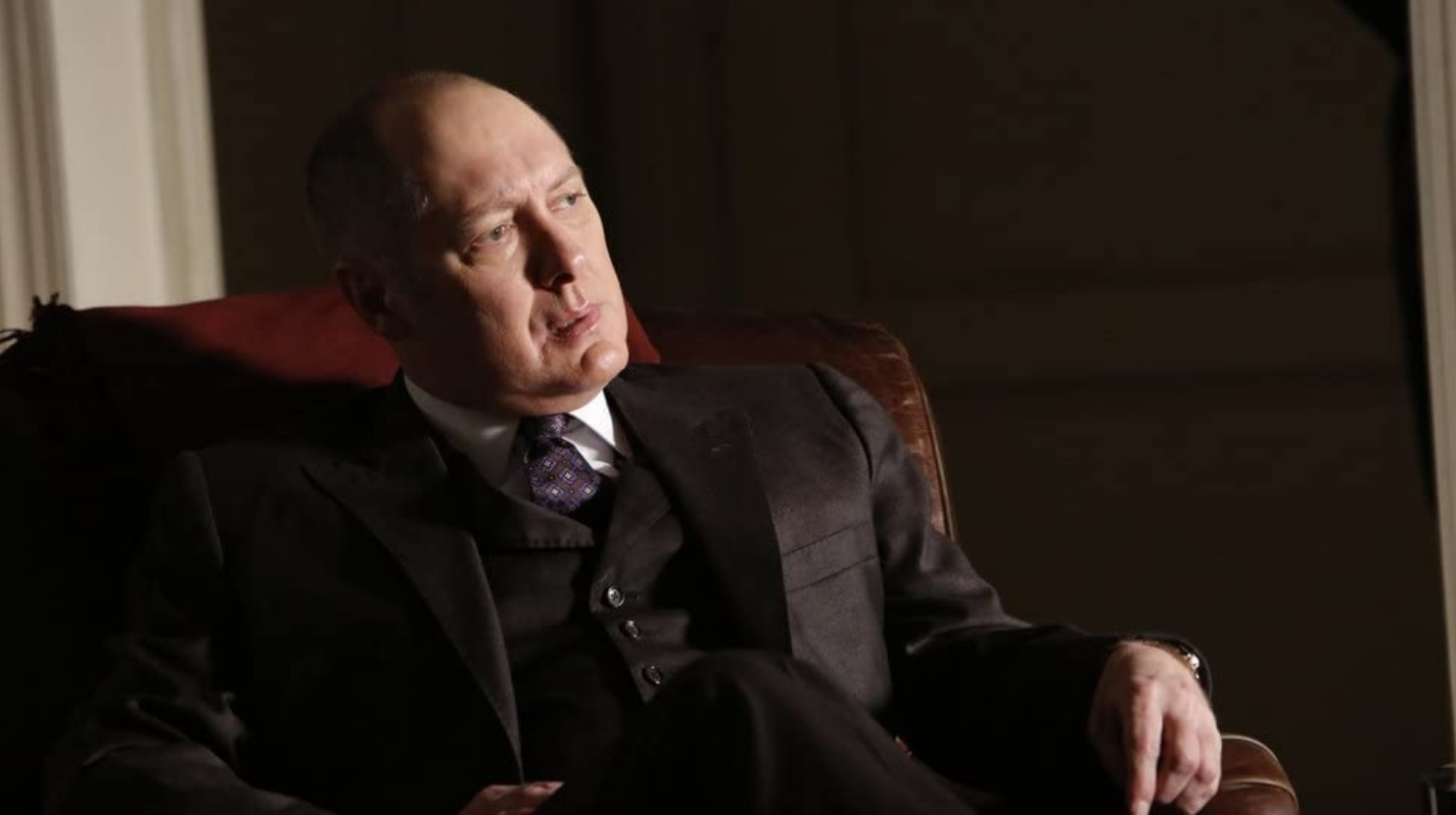 'The Blacklist' is a crime thriller series created by Jon Bokenkamp and stars James Spader in the lead role. The series follows Raymond "Red" Reddington, a master criminal who becomes an FBI informant. He assists a special team of FBI Agents in catching some of the most dangerous criminals in the world.
Like Dr. Ben Wilson from 'Rabbit Hole,' Red is highly deceptive and harbors several secrets strategically revealed at different intervals, furthering the enigma surrounding them. Not just that, his relationship with the criminal profiler, Elizabeth Keen, mirrors Ben's relationship with his son, John Weir. Lastly, the mystery around Red's true identity will keep viewers invested across the show's lengthy ten-season run.
1. 24 (2001-2010)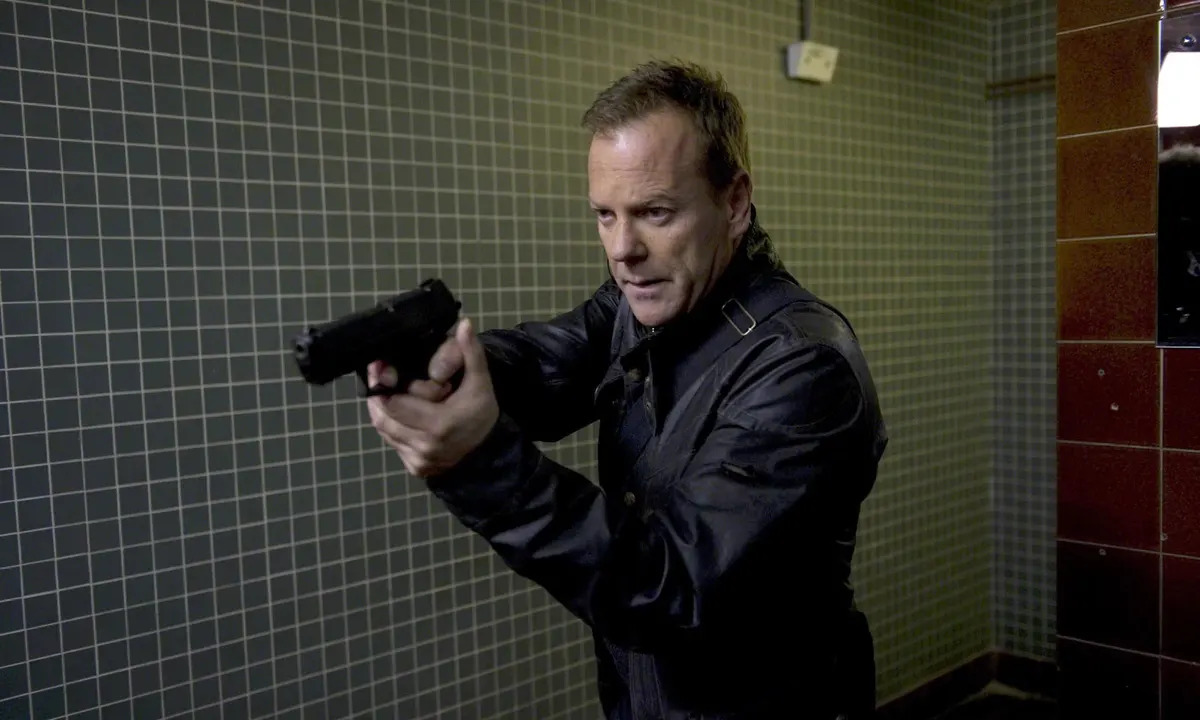 '24' is an action drama series created by Joel Surnow and Robert Cochran. It revolves around US counter-terrorist federal agent Jack Bauer who must uncover several deadly plots and foil the masterplans of an array of criminals to protect his nation and its citizens from harm. The series is unique because of its real-time narrative framing device, each episode following one hour of Bauer's life.
With Kiefer Sutherland in the lead role as the iconic Jack Bauer, viewers will have no trouble adjusting to the show's blend of conspiracies, fake deaths, assassination attempts, political power struggles, and other narrative elements also present in 'Rabbit Hole.' With each twist more ridiculous than the last and explosive action set pieces, '24' takes the top spot on this list!
Read More: Where is Paramount+'s Rabbit Hole Filmed?