'Virgin River' is one romantic drama that knows how to balance the emotional side of things with just the right amount of enchantment thrown in for good measure. For the majority of season 3, we have seen Jack and Mel go through some rather arduous predicaments. From the impending custody battle over the twins to Jack losing his house in the fire to Mel finally accepting that she wants a child of her own, the couple has had their fair share of emotional turmoil. Despite all this, the two have always managed to find their footing in the end. But with that explosive season finale, it seems like Jack and Mel are back in hot water. So, who is the father of Mel's baby? Here's what we think.
Who is the Father of Mel's Child?
While Jack is finally able to overcome his fears and realizes how much he loves Mel, she herself attains cognizance about an important facet of her life. The Marine wants to ask the love of his life to tie the knot, but when Mel goes to LA to support Joey through her divorce, they talk about how Mark and Mel had frozen some eggs and how Mel could actually attain her dream of wanting to be a mother. Lo and behold, she goes through with the procedure, and towards the end, we find out that she is, in fact, pregnant.
Just before the curtains drop, Jack essentially proposes to Mel, who then goes on to reveal that she is pregnant. She says to Jack, "I don't know if you're the father." This is quite a predicament to be in, and I don't need to tell you that. So, the next thing on all our minds is who the father actually is. Is Mel and Jack's relationship going to go to the next level, or is Mel actually pregnant with her deceased husband's child, which would be a beautiful way to ensure his legacy lives on?
Well, before we delve deep into the issue, we need to revisit the probability of Mel having Mark's baby. Even when he was alive, Mark and Mel were having issues with fertility, and Mel then, unfortunately, had a stillbirth. But eventually, she realizes that she wants to have a child of her own, and she resorts to medical procedures to see if that dream can achieve fruition. But most medical procedures – such as artificial insemination or IVF – don't necessarily have the highest success rate.
Moreover, age is one factor that really impacts the chances of a successful pregnancy should one choose to go this route. For instance, as per WebMD, there is a 39.6% chance that IVF is successful for women under the age of 35. For those that are 40 or above, the probability of conceiving through the procedure dramatically falls to 11.5%. Other fertility treatments also have similar rates of success. Essentially, what we're trying to say is that no matter the technique, the probability of Mel conceiving naturally seems higher. There's also the fact that she has gone through similar treatments in the past with Mark, and they had a tough time getting pregnant in the first place.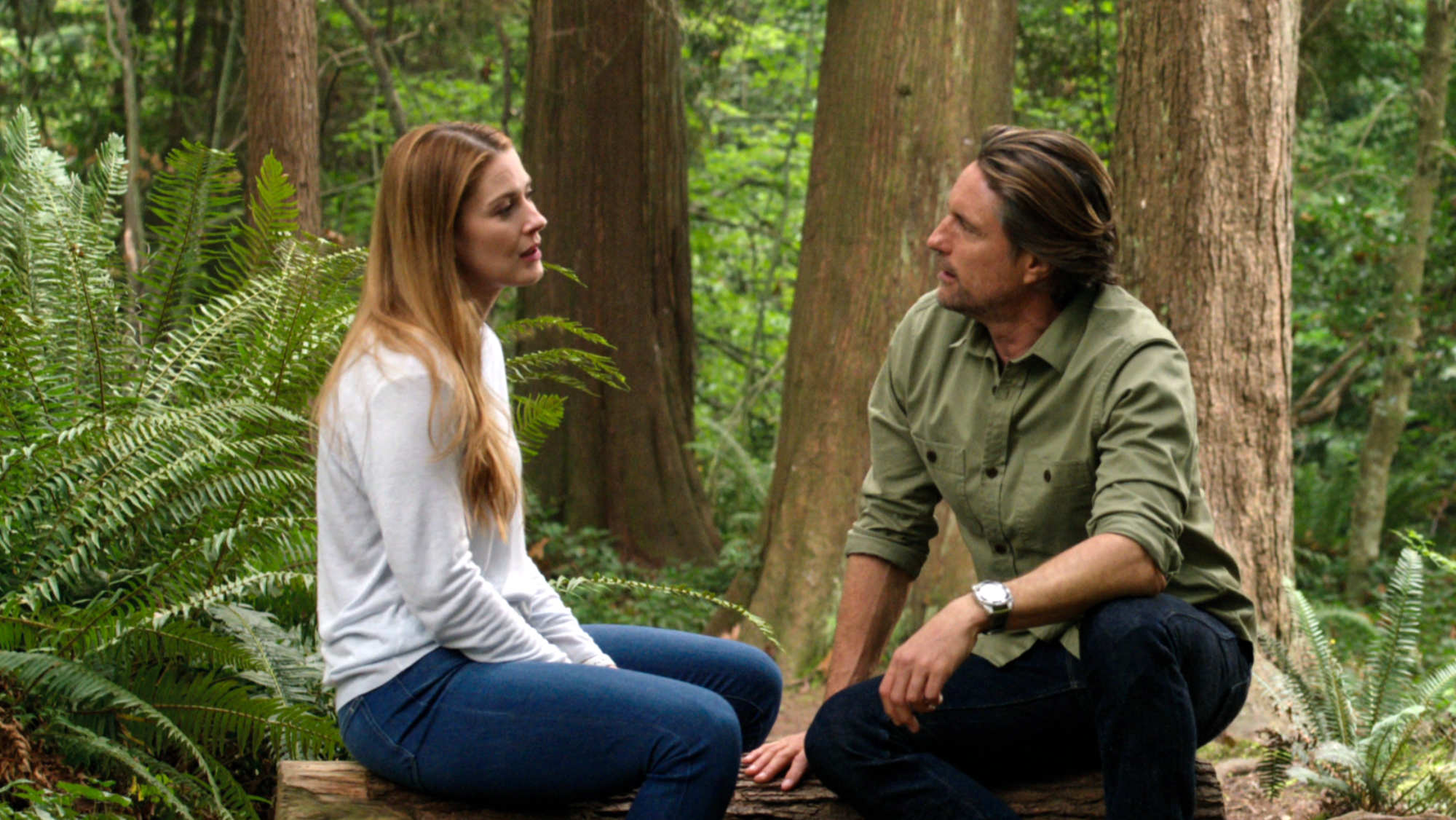 In all likelihood – especially if we go by the books – the chances are that Jack is the father. In 'Shelter Mountain,' which is the second book in the franchise, Jack and Mel have their first child, a son named David. Then, in the fifth book, 'Second Chance Pass,' the couple goes on to welcome a daughter named Emma. While the TV show has deviated from the novels a fair amount, it is reassuring – at least for die-hard fans of Jack and Mel – to see their relationship blossom in such a wholesome manner. Hence, it is likely that the medical procedure could have failed, and Jack and Mel, indeed, go on to have a child together. This is only fitting when you realize just how much screen time this specific issue has been given in the third season.
Read More: Where Was Virgin River Season 3 Filmed?