The fourteenth season of CBS' thriller series 'NCIS' sees the introduction of Alexandra "Alex" Quinn, who becomes a part of NCIS Special Agent Leroy Jethro Gibbs' Major Case Response Team after leaving the Federal Law Enforcement Training Center. Quinn joins Gibbs' team by astounding him with her efficiency. Throughout the fourteenth season, Quinn displays her skills and intelligence to her colleagues, only to depart from them ahead of the fifteenth season. She leaves NCIS to take care of her mother, which paves the way for Jennifer Esposito's exit from the series. But why exactly did the actress leave the procedural series? Let's find out!
Why Did Alex Quinn Leave NCIS?
Jennifer Esposito left 'NCIS' after the story arc of her character Alex Quinn gets concluded. First of all, Quinn was conceived as a short-term character by then-showrunner Gary Glasberg. After her exit, the admirers of Esposito worried whether the actress left the show due to illness, similar to her exit from another CBS series 'Blue Bloods.' Esposito responded to the rumors by clarifying that she departed from the procedural series because her character wasn't expected to remain in the show for long rather than due to a supposed illness.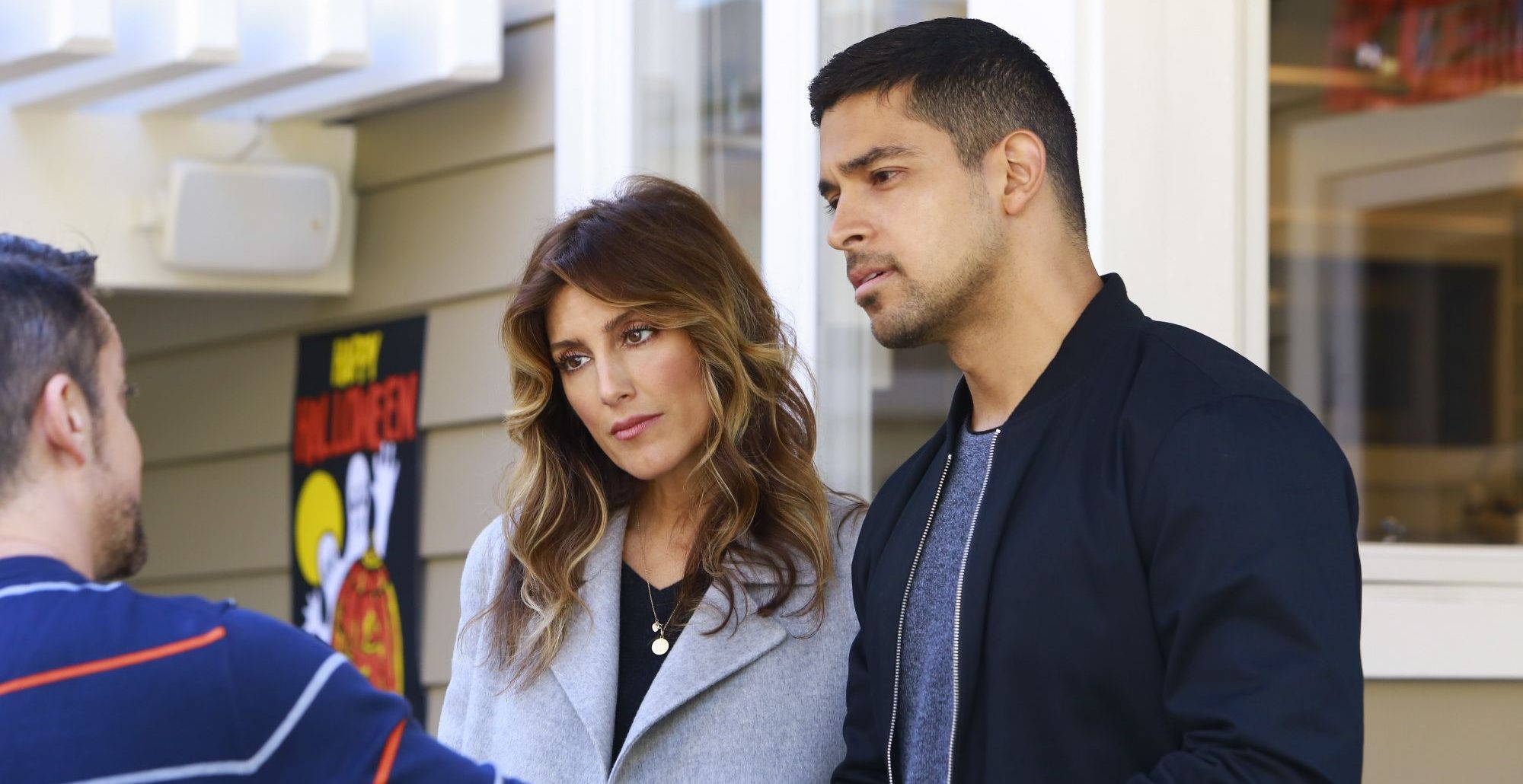 "No, I am not ill but I so appreciate your concern. Was not meant to be there long but happy I was. Met some great new friends! Love 2 u all," Esposito shared after her exit, clarifying the reason behind the same. "It was a great experience. I could not have asked for a better opportunity than to work with the NCIS cast and producers," the actress said in a statement to Deadline. Considering the reports that came out at the time, Quinn's arc might have gotten concluded for the show to progress in a new creative direction.
After Gary Glasberg's death, long-term writers Frank Cardea and George Schenck were promoted to showrunners. It is possible that Glasberg's "creation" didn't find a place in the plans of Cardea and Schenck for the progression of the series, paving the way for Esposito's exit.
Where is Jennifer Esposito Now?
After leaving 'NCIS,' Esposito appears in the John Travolta-starrer 'Speed Kills' as Katherine Aronoff. She also appears in two episodes of NBC's crime series 'Blindspot' as Lynette. In 2019, Esposito appears in two films. She plays Detective Clarkson in Michael Goi's Gary Oldman-starrer 'Mary' and Natalie Passatino in Danny A. Abeckaser's David Arquette-starrer 'Mob Town.' In the same year, she joined the cast of 'Law & Order: Special Victims Unit' to play Sergeant Phoebe Baker, a sergeant with Manhattan South Vice Squad and love interest of Detective Odafin Tutuola.
Esposito joined the cast of Amazon Prime Video's superhero series 'The Boys' in 2019 to portray Susan Raynor, the deputy director of the CIA who has a sexual relationship with Billy Butcher. Since 2020, Esposito is a part of the cast of 'Awkwafina Is Nora from Queens,' playing Nora's father Wally's girlfriend Brenda. She also appears in 'Everybody Loves Raymond' fame Ray Romano's directorial debut 'Somewhere in Queens.' After leaving 'Blue Bloods' in 2012, she returned to the series to appear in the twenty-first episode of the thirteenth season.
Esposito is currently engaged with the post-production of her directorial debut 'Fresh Kills,' starring herself, Odessa A'zion, Annabella Sciorra, etc. The film revolves around the women of an organized crime family that ruled some of the boroughs of New York City towards the end of the 20th century. The crime drama is slated to premiere at the 2023 Tribeca Festival. In addition to acting and directing, Esposito also conducts acting workshops to impart her knowledge as an actress to groups of emerging talents. In 2020, she got married to fitness trainer and windsurfing champion Jesper Vesterstrøm.
Read More: Is Michael Weatherly's Anthony DiNozzo Returning to NCIS?