Coalescing creativity, skill, and technique, Netflix's 'The Great British Bake Off' follows the journey of a group of contestants as they seek to impress judges Paul Hollywood and Prue Leith with their assortment of baked goods. Having made its debut in 2011, the series has continued to garner wide attention for its dramatic and intense moments. The reality television series also features co-hosts Alison Hammon and Matt Lucas. However, the absence of Matt Lucas on the fourteenth iteration of the reality television show has led fans to question why the renowned host has not returned for another season. So, if you're wondering the same, then look no further because we've got all the answers right here!
Matt Lucas' The Great British Bake Off Journey
Actor and comedian Matt Lucas, best known for his eclectic commentary and sketches, was a pivotal addition to the cooking series. After the departure of fellow comedian Sandi Toksvig post-season 10, Matt had been handed the reigns of hosting in 2020. However, his association with the series ended abruptly late last year when he announced his decision to leave. The comedian shared his decision to leave in December 2022, where he detailed why he was quitting his role as presenter for 'The Great British Bake Off.'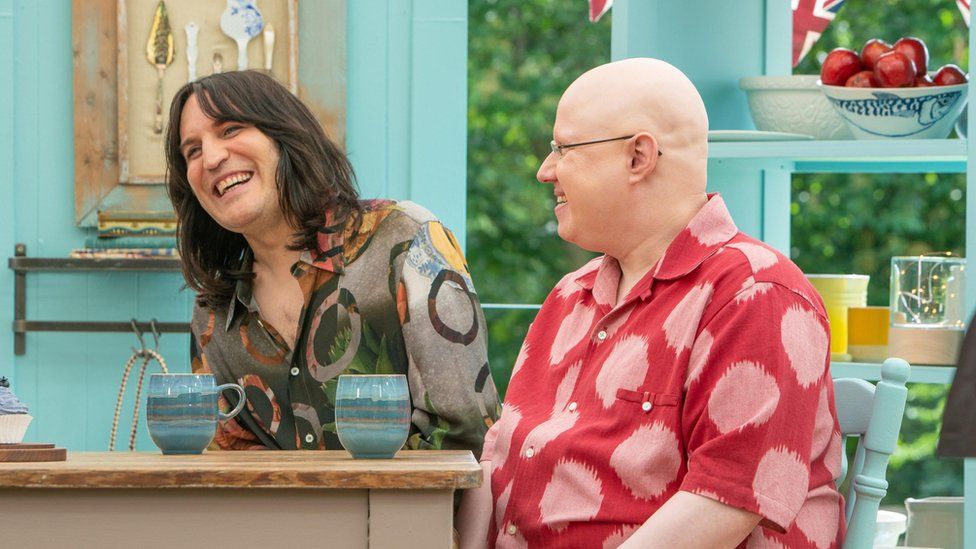 The television personality took to his Instagram account to explain his departure. The statement explained that he was also warped in other work engagements besides his role on the cooking show. Naturally, the workload of additional commitments made it impossible for the television personality to balance everything with the same level of finesse. Moreover, he also cited that he wished to devote his attention to hosting Fantasy Football League.
So, even though Matt's presence on the show became a delight for fans and viewers, his work and commitments led him to take a step back. He reiterated that he was thankful to the fans for their support. In a heartfelt message to his fans, the television personality wrote, "Farewell Bake Off! It's been a delicious experience…but it's become clear to me that I can't present both Fantasy Football League and Bake Off alongside all my other projects." Consequently, after working on over fifty episodes of the wildly popular series, Matt bid his farewell to the show.
Where is Matt Lucas Now?
Having bid adieu to the baking series, Matt has continued to climb the ladder of success. Since his time on the show, the television personality also known for his appearance on 'Doctor Who' has begun devoting his time and energy to working on different projects. Most recently, he has revealed that he has been writing a musical. He further explained that the story for the musical has been adapted from a short novel he had earlier penned. Matt is also set to appear in 'Wonka,' based on Roald Dahl's novel, alongside actors like Hugh Grant, Timothée Chalamet, Rowan Atkinson, and Olivia Colman.
Besides this, the comedian has also revealed his plans for a new show. Along with fellow comedian David Williams, Matt has been conceptualizing and brainstorming on a unique sketch or show. The duo had previously collaborated on the BBC sketch comedy series, 'Little Britain' and 'Come Fly With Me.' Other than writing a new series, he has also been hosting the Fantasy Football League and focusing on exploring other avenues of success.
He has also released his first novel, which follows the story of a young boy named Leo and his mission to bring back Christmas. With the release of the written work, Matt has been working on promoting his latest musical novel across podcasts and other media channels. Fans can find his written work, 'The Boy Who Slept Through Christmas' online and in stores. The television personality is also a vociferous advocate and has rallied with fellow members of the Writers Guild of America who are on strike.
Read More: Where Are The Great British Bake Off Season 12 Winners Now?