'Yellowstone' on Paramount Network is a complex and intriguing tale of characters facing a constant struggle between responsibilities and love. In the series, the relationship between Kayce and Monica Long Dutton embodies this theme as the couple struggles under the circumstances they face because of Kayce's family background. However, given recent history, it is natural for viewers to wonder whether Monica will die because of Kyace's choices. If you fear that Monica will meet a tragic end in 'Yellowstone, ' here are our theories on the matter! SPOILERS AHEAD!
What Happens to Monica?
Actress Kelsey Asbille's Monica Long Dutton is one of the main characters in 'Yellowstone' and the wife of Kayce Dutton. In the first season, Kayce returns to his family after the death of his brother Lee Dutton, leading to Monica interacting with the Duttons. However, Monica soon discovers the dangers of being associated with the Duttons and what it means to be married to one. In the fourth season premiere, she is almost killed by the militia sent to attack the Duttons. By the season's end, Monica and Kayce leave the Yellowstone Ranch, and Monica is pregnant.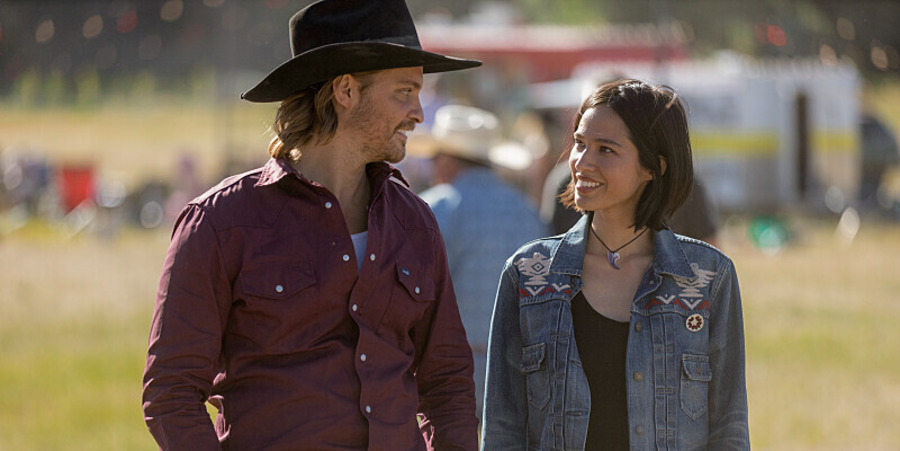 In the fifth season premiere, titled 'One Hundred Years Is Nothing,' Monica's due date arrives early, and she is forced to drive herself to the hospital. However, on the way, Monica gets into an accident and suffers severe injuries. Moreover, her newborn son, John Dutton IV, dies shortly after birth leaving Monica devastated. Over time, Monica starts recovering from the loss and encourages Kayce to remain close to his family. She is present during the branding camp and receives support from her in-laws. However, Kayce's visions in the fourth season could once again endanger Monica's life.
Will Monica Die in Yellowstone?
Monica has faced her fair share of death scares in the five seasons of 'Yellowstone.' Her narrative revolves around dealing with the consequences of the Dutton family's foes targeting her and her son, Tate. Meanwhile, Monica is also forced to protect her relationship with Kayce amidst the challenges Kayce faces due to his responsibility and love for his family. The fourth season depicts Kayce having spiritual visions of wolves, and he strives to understand their meaning.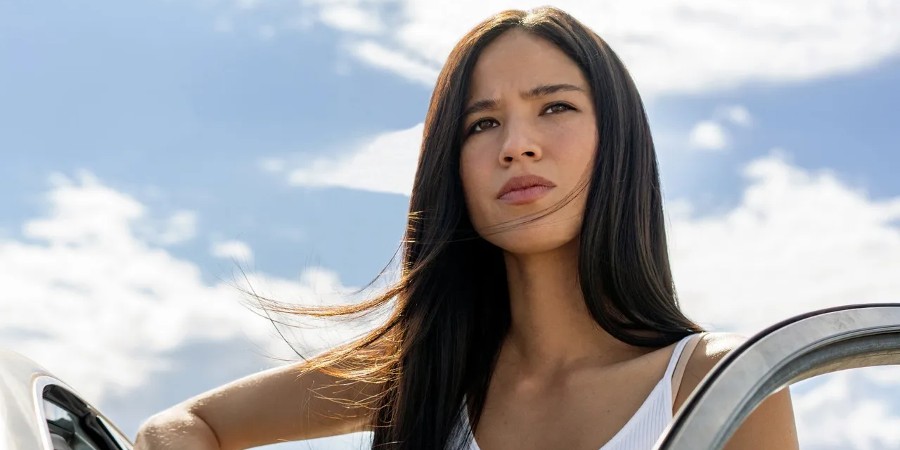 After undertaking a ritual under the guidance of Chief Thomas Rainwater and Mo Brings Plenty, Kayce realizes that his visions are asking him to choose between Monica and the ranch. In the fifth season, Kayce chooses Monica and distances himself from the Yellowstone Dutton Ranch. However, in the eighth episode, titled 'A Knife and No Coin,' John requests Monica to let Kayce help him run the ranch after Rip heads to Texas on a new assignment.
Monica agrees and decides to move to the East Camp with Kayce and Tate. However, the decision itself could hint at a tragic fate for Monica. Despite Kayce's efforts to distance himself from the ranch, he is inadvertently drawn back to it. In the latest instance, it is Monica who brings Kayce back to the Yellowstone Ranch. Therefore, it is likely that Kayce will have to choose the ranch over Monica at some point. As a result, Monica could once again be forced to face dangerous situations without Kayce. However, she might not survive this time and could die a tragic death.
Read More: Are Jimmy and Emily Married in Yellowstone?