One of the most beloved bears of British books found his way in Paul King's live-action animated comedy in 'Paddington.' The 2014 film follows a recently displaced bear sent to London by his aunt to make a new life. The Brown family finds the bespectacled bear at the Paddington station, which interestingly becomes his namesake, and takes him home with them. What follows is a tale of the clumsy and lovingly calamitous Paddington trying to survive on the complicated terms of London city.
Paddington the Bear was conceived by Michael Bond in the 1958 novel titled 'A Bear Called Paddington.' Since then, the famous bear has appeared in more than 20 renditions. What was expected to be a film for kids and a light-hearted watch is now considered to be a crisp and witty analysis on induced migration. If you also enjoyed the wholesomeness of 'Paddington,' here is a list of similar movies that you can watch. You can watch most of these movies similar to Paddington on Netflix, Hulu, or Amazon Prime.
10. Tom and Jerry (2021)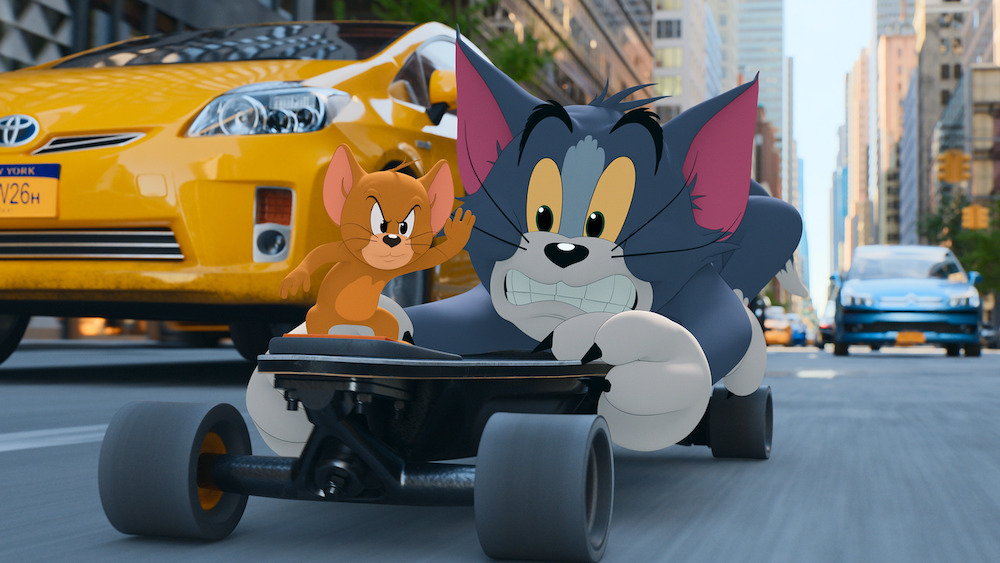 The film is based on the eponymous cartoon characters created by William Hanna and Joseph Barbera in 1940. Since their creation, these titular legendary cartoons have kept making comebacks in various movies. The Tim Story directorial chronicles the adventures that ensue when Tom comes to New York City to try out his luck as a pianist and Jerry is looking for a home in the same city.
A girl trying to prove her mettle in a hotel where a fancy wedding is being hosted employs Tom to get rid of a health hazard in the guise of Jerry. The fabled cat-and-mouse chase begins with reminders of friendship thrown judiciously throughout the film. Just like 'Paddington,' this movie also explores animal-human relationships beyond presumptions and gives way for precious equations to develop.
9. The Jungle Book (2016)
The classic Rudyard Kipling story of Mowgli being raised in a jungle by wolves, threatened by a tiger and finding friendships in a panther and a bear has been children's favorite for ages. As the tiger Shere Khan closes in on Mowgli, the latter seeks aid from his confidantes Baloo and Bagheera to help him flee. The 2016 film is, however, more politically aware than the original story with Mowgli subtly dropping hints of being an environmentalist. There is more to the film than a simple story akin to Paddington and it seeks to tell the plight of the modern world through its anthropomorphic characters.
8. Christopher Robin (2018)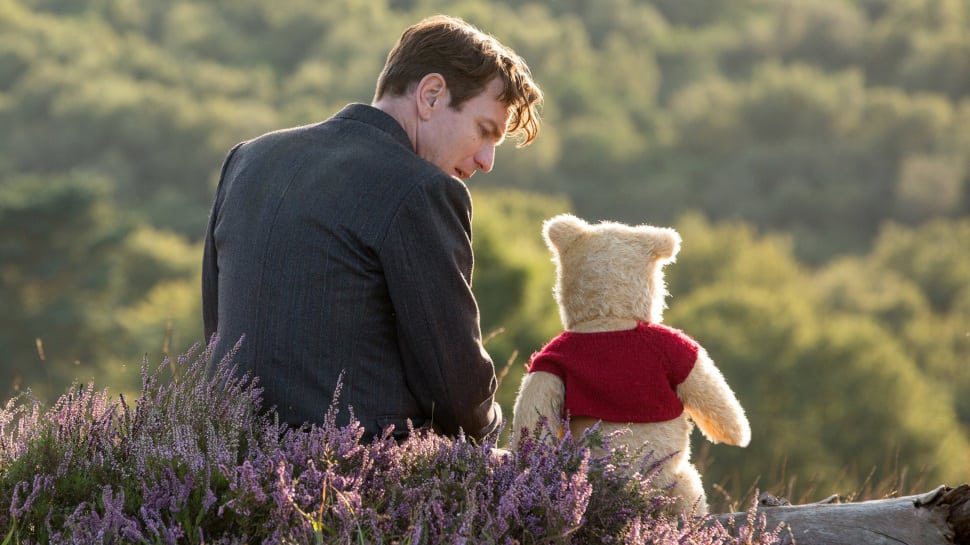 This heart-wrenching animated fantasy is a follow-up on Disney's 'Winnie the Pooh' franchise. Christopher Robin, who is now an adult reunites with his friends Pooh, Piglet, Tiger and Eeyore to embark on a journey of self-actualization and self-prioritization. With mature themes running parallel to a fun kid-friendly story, this movie is perfect to be watched after you have finished watching Paddington reunite with the Brown family as a slightly more mature bear.
7. Flora & Ulysses (2021)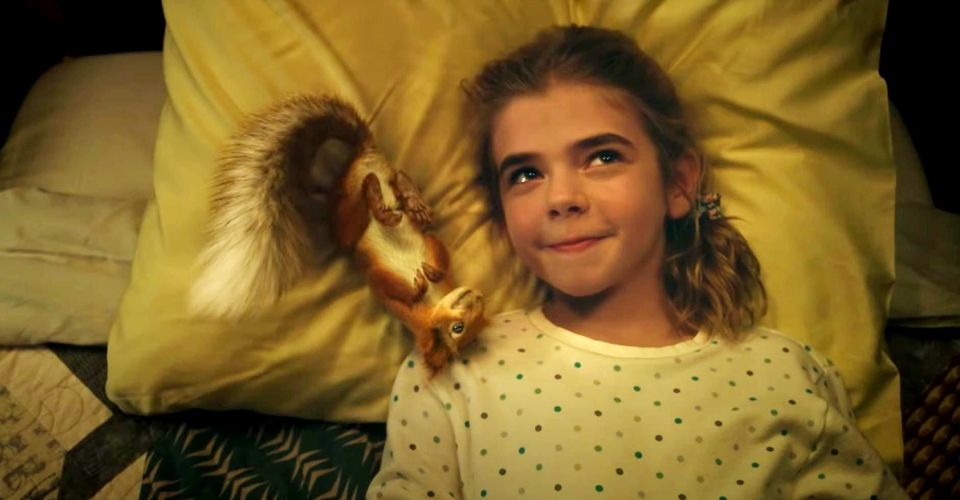 A very refreshing twist on hardcore action movies, 'Flora and Ulysses' is the story of a 10-year-old sad girl who finds herself with a superhero squirrel with immense physical and intellectual capabilities. In the resulting set of action that ensues, the girl emerges as a lesser cynic and more open-hearted than before. The complexities of human emotions understood through the lens of a simple-minded animal reminds one of Paddington and makes it a suitable watch.
6. Turner and Hooch (1989)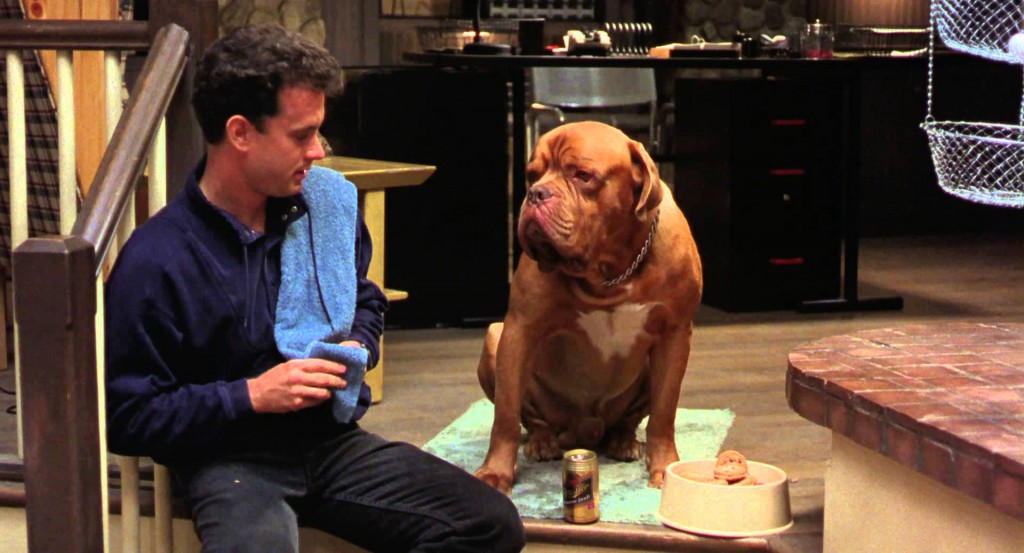 A good-old buddy cop movie that peeks into the life of a police investigator and a dog that unintentionally falls under his care during a murder investigation definitely makes for a riveting story. Tom Hanks was still a rising star and his performance added to the entertainment quotient of the film. The movie explores the interpersonal relationships that build between an animal and a human being as they spend time together. Just as the Brown family grapples with the aftermath of Paddington burning the house down, Turner comes round to Hooch's ransacking of the house. The essence of looking beyond apparent mistakes is what makes both these movies so beautiful.
5. Dumbo (2019)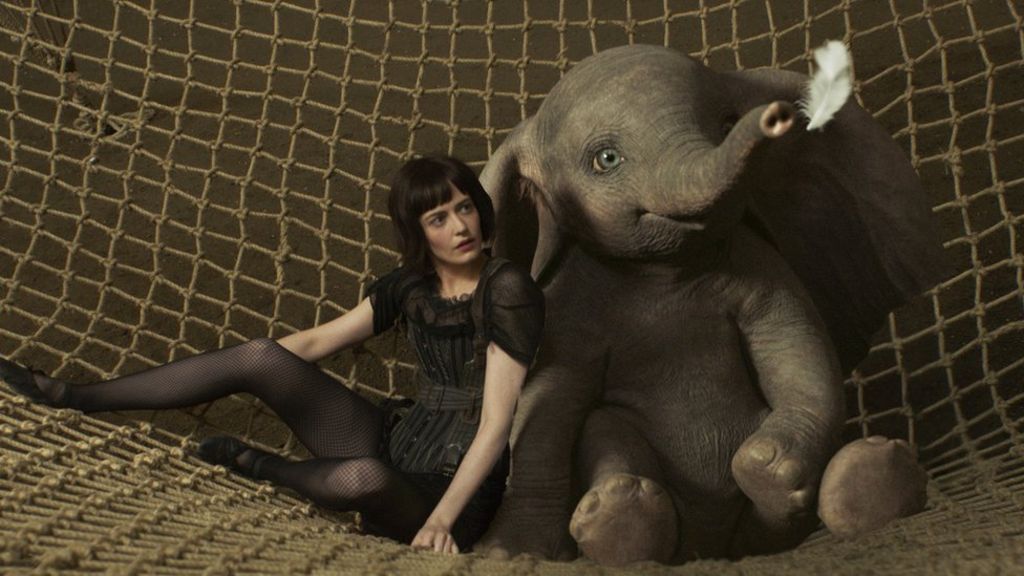 The adorable, wide-eyed, large-eared elephant is teased through his life and is comically nicknamed 'Dumbo'. Amidst gut-wrenching separation and bullying, Dumbo tries to navigate the world while causing ruckus because of his unnatural ears. It is only a matter of time that he realizes that his biggest setback is in fact his biggest asset. Just like Paddington the bear, Dumbo follows the story of a bewitching animal that is learning to live life on their own merits while being separated from a familiar environment.
4. Dr. Dolittle (1998)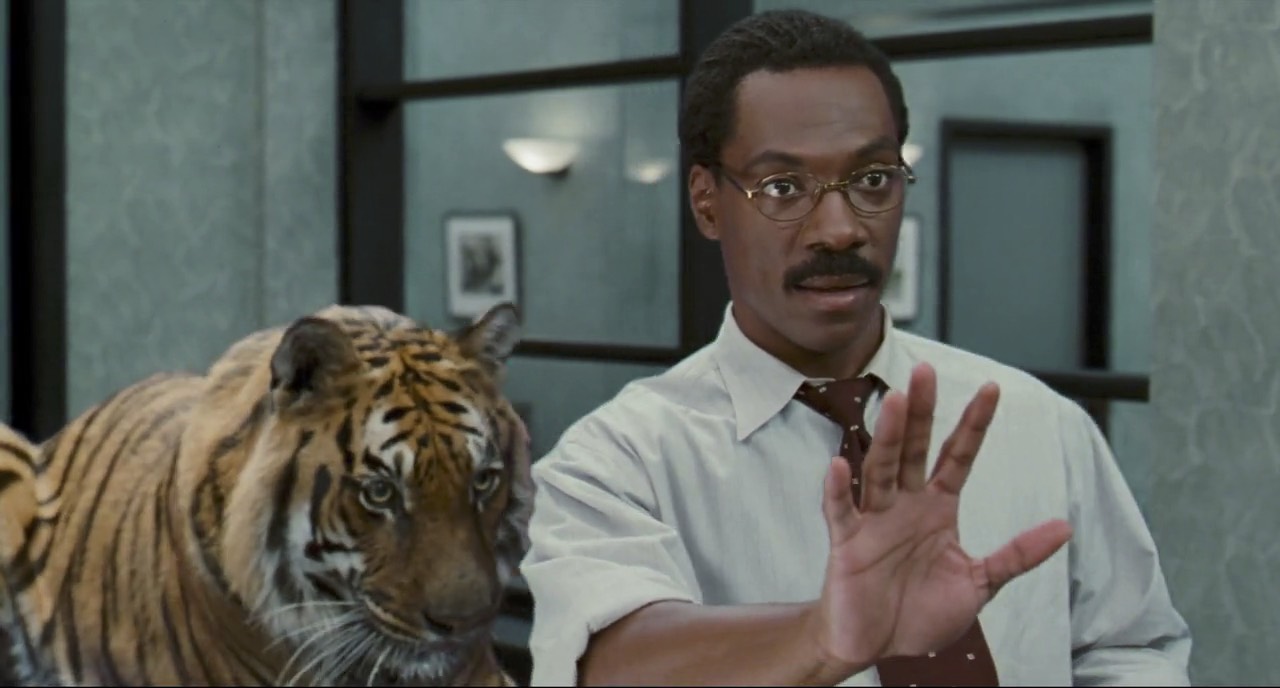 Even though the story has been adapted for movies and TV a lot of times, it is the 1998 version that stands out to be the most compelling fantasy comedy. Dr. Dolittle possesses powers to talk to animals while his family and friends consider him to be insane. He struggles with his quirk but as the movie progresses, he is able to embrace is powers and emerge a much more liberated man than before. The movie is able to establish the nuances and bright side of human-animal bonds and thrives on the complementary nature of these relationships just like Paddington does.
3. Stuart Little (1999)
The famous white mouse is adopted by the Little family but it is his new brother George who refuses to accept him. In this story that is set in a rather bizarre world, the Littles step up to help Stuart as he begins his search for his own family. A story that indulges in an animal being placed with a human family and the drama that ensues makes 'Stuart Little' a film that matches the tempo and methodology of Paddington. Stuart does remind us of Paddington in many ways with his mischievous antics or helplessness in the face of adversity. However, both the characters come out stronger at the end of their respective films.
2. Paddington 2 (2017)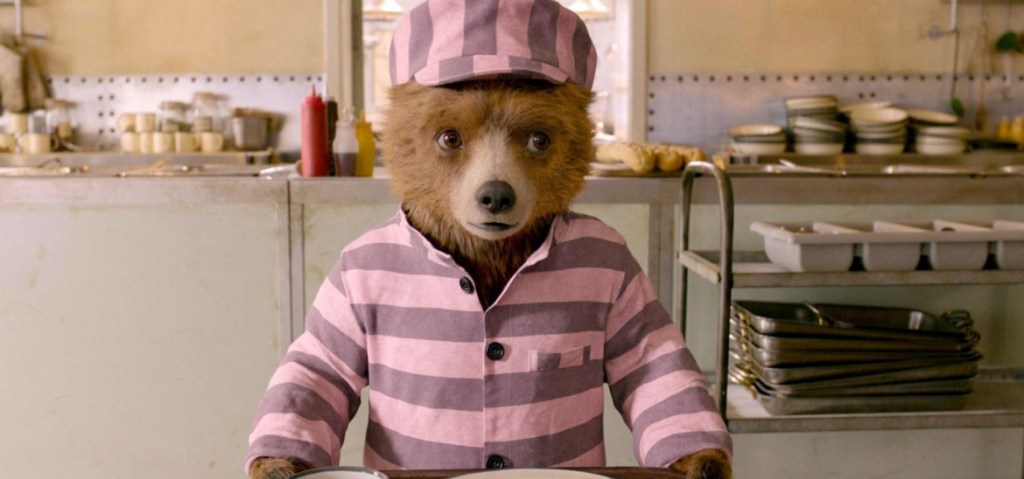 There are very few sequels that are able to match a brilliant preceding film but Paddington 2 goes beyond that. The movie takes the essence of the first film and improves upon it. As Paddington tries to buy an expensive gift for his aunt, he gets falsely imprisoned. His family must find the real culprit in order to prove his innocence. The film, as expected is rife with allegories and commentaries on life in the modern world and leave the viewers feeling as raw as they did during the first movie.
1. Ratatouille (2007)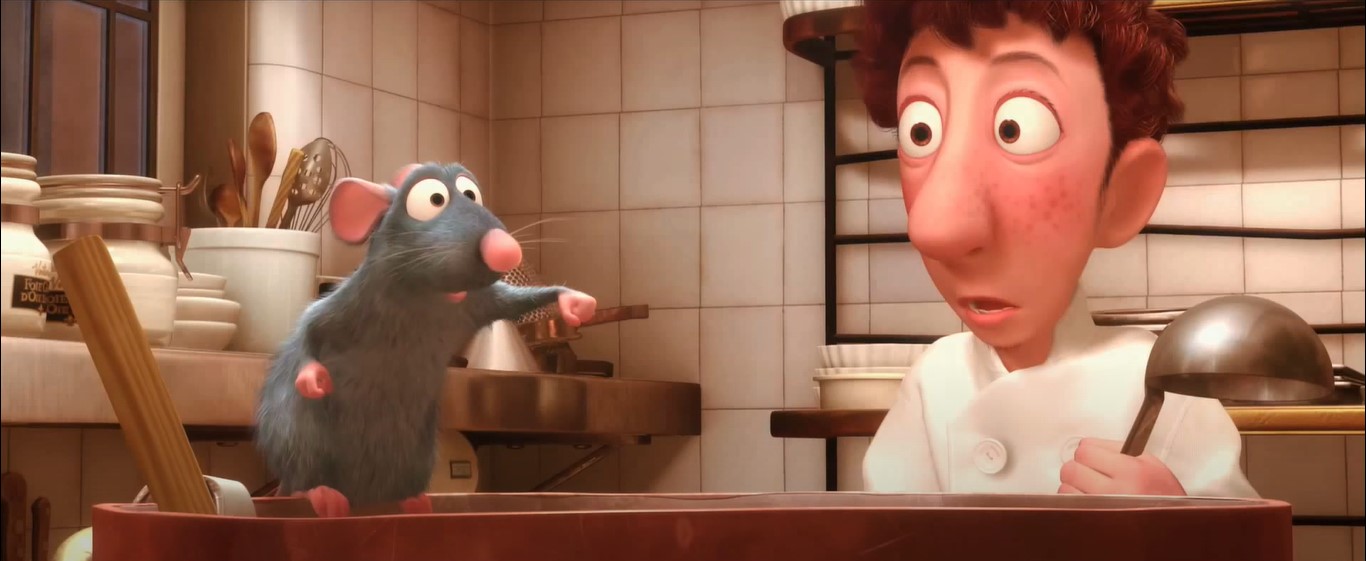 The cult classic set in Paris follows Remy the rat as he finds a very dynamic avenue through which he can fulfill his life-long dream of being a chef. His life with Alfredo Linguini is rife with thrilling adventures and daunting challenges, This immensely successful Disney production is known for dealing with complex human emotions in a simplistic style. Remy is also a displaced character like Paddington and finds a sense of home with a human being. Much like Paddington, 'Ratatouille' places human emotions and animal expectations in very close proximity and lets them interact freely. What emerges from it is a beautiful tale of nostalgia, repentance, and survival.
Read More: Best Animated Movies of All Time