The idea behind the new Disney movie, 'Dumbo', comes from an old classic animated film of the 40s that had the same name 'Dumbo'. The movie is about a baby elephant who is found to have huge oversized ears by two young kids assigned the job to take care of him. These ears allow him to fly and he helps in saving a struggling circus through his unique ability and along the way he also develops a very deep friendship with the two kids. But Dumbo and his friends discover that the circus also holds dark secrets underneath its glossy outlook.
Tim Burton's 'Dumbo' is an inspiring story of love and adventure that will be enjoyed equally by everyone. What's unique about this film is that it brings that lovely, heartwarming feel of the old kids fantasy classics. Every once in a while an amazing kids movie comes along that is loved equally by kids and adults both. We're sure 'Dumbo' is going to be one such film. But it's not the only movie that fits the genre. There are many other movies out there that creatively show us the adventures of young kids in magical worlds where they run into magical creatures and animals. These movies are for also for adults who want to rekindle their magical childhood memories.
Remember how much more value Christmas had back when we were kids? Growing up can suck in a lot of ways but that does not mean that magic in this world is dead for you. Your world can still be full of magic and fantasy and the list of movies below will make you believe that. So just let go and immerse yourself into the adventures of the characters in these movies. Here's the list of best movies similar to 'Dumbo' that are our recommendations. You can watch several of these movies like 'Dumbo' on Netflix, Hulu or Amazon Prime.
12. Frankenweenie (2012)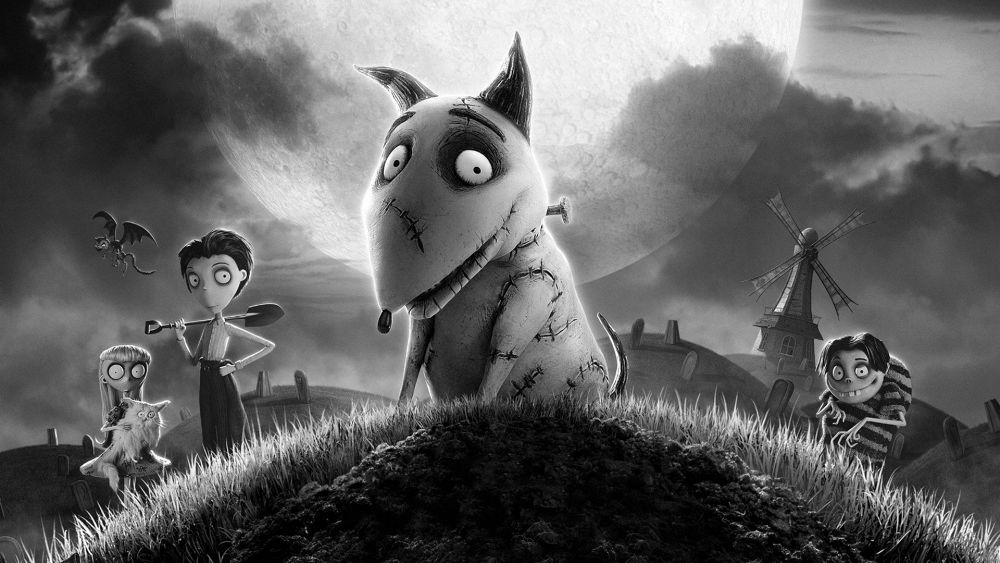 Tim Burton's movies are always fun and games in the beginning but as they move ahead, they take a dark undertone and that's what we love about these movies. This film revolves around the life of a young boy, Victor whose only friend is a dog named Sparky. But Sparky later gets hit by a car and dies. Out of desperation, Victor tries to revive his dead dog and successfully does it by using electricity. But Sparky does not look the same anymore and the neighbors are terrified of him. Now it's all up to Victor to convince his neighbors and everyone else that even though Sparky looks a little scary, he is still the loyal best friend that he used to be.
11. Edward Scissorhands (1990)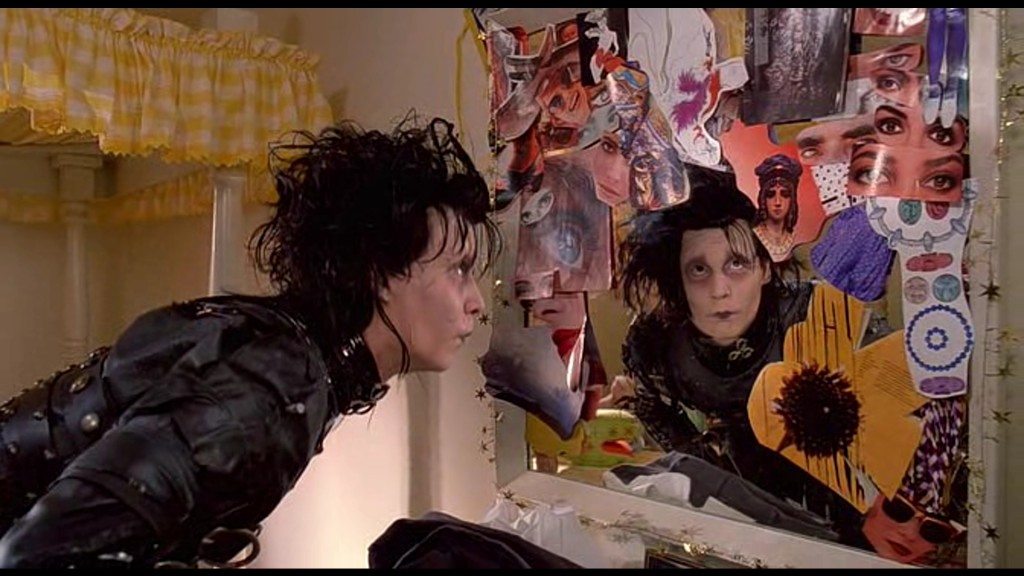 Another one of Tim Burton's classics, this one stars Johnny Depp who is a weird human designed by an unknown scientist who lived in a mansion. Edward Scissorhands literally has scissors for hands and lives alone in the mansion where he was created. One day, a saleswoman discovers him and is able to look beyond his appearance to see that he has a pure heart of gold. She decides to take him home where he lives with her family of four. Soon, the whole town discovers Edward and his unique ability to use his scissory hands with brilliant skills. But something goes wrong and Edward gets caught right in the middle of being the suspect for a crime. Watch and find out how Edward's new family gets him out of this mess. As always, Johnny Depp does a great job with his comic character and so do the other actors. This movie is brilliant and a must watch fantasy classic.
10. Big Fish (2003)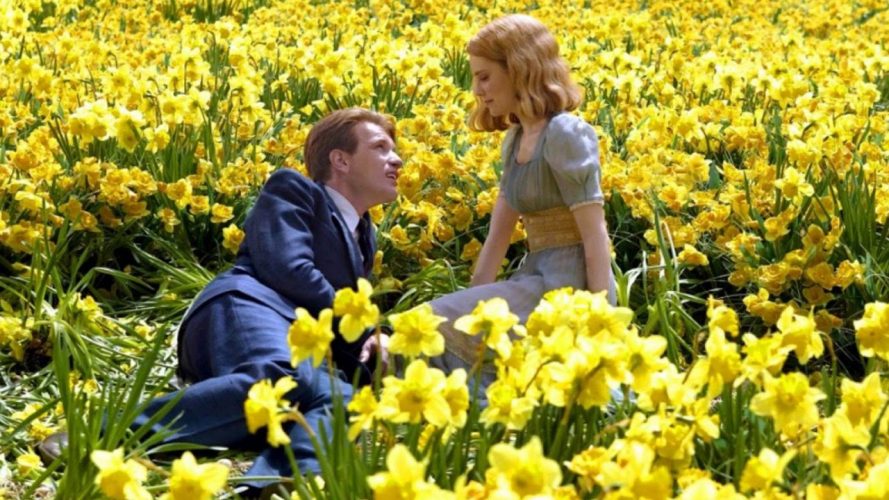 Alright Tim Burton again, but we can't help it because he has the best films in this genre. This one is about a man named Will whose dying father tells him and others tales of his past adventures that are far from ordinary. These adventures include running into a witch who tells him his death date, discovering a secret town deep inside the woods, meeting a giant, and many such stories that seem downright fictitious. But by the end of the movie, Will might just find out the stories recited by his father were possibly real. Sometimes a lie that is told with grave clarity with a dash of magic can actually prove to be a better explanation than the actual truth. That's all I will say about this movie.
9. 101 Dalmatians (1996)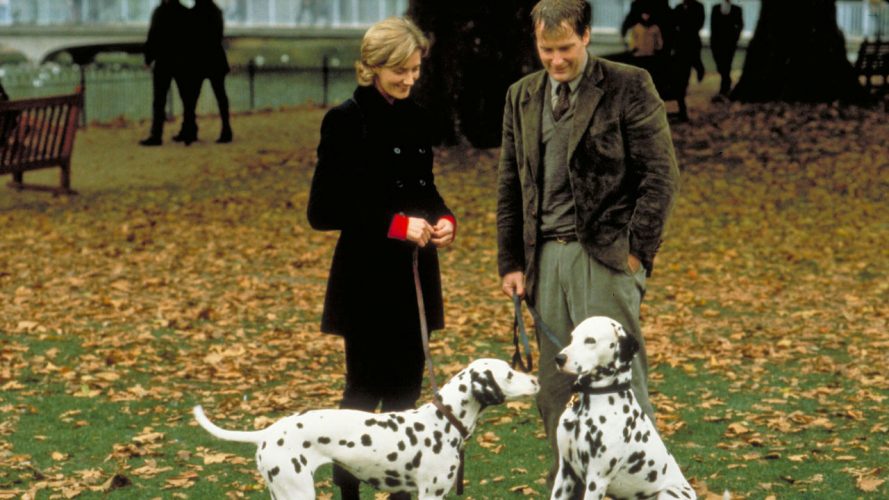 Not one of the best films in this list but still a great 90s classic. '101 Dalmatians' is the story of how a young man and a woman are brought together by fate, in a park after their dogs are attracted to each other. They hit it off from day one and so do their Dalmatian dogs. And before you know it, they're married to each other and have two adult dogs along with 15 puppies. Everything just seems to great when Cruella, the woman's boss who is a glamorous fashion designer, steps in and abducts all the puppies to make a coat out of their fur. But little does she know that the little puppies have plans of their own to teach her a lesson for her evil deeds.
8. The Chronicles of Narnia: Lion, the Witch and the Wardrobe (2005)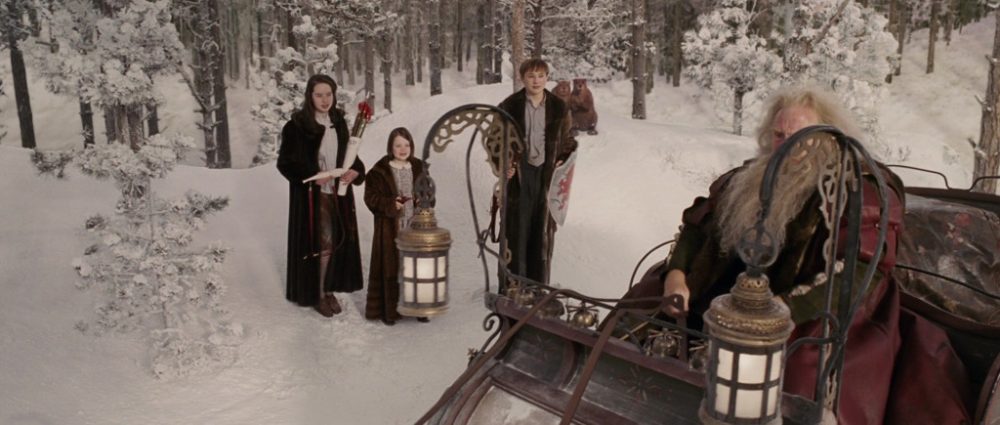 Based on the classic characters created by H.G Lewis, 'Narnia' came around the same time when the 'Harry Potter' movies were starting to catch up with the crowds. I remember being lost in the worlds of these fantasy adventures of these films as a kid. But if you missed out on that phase, then now would be a great time to catch up. 'Narnia' recites the beautiful adventures of four siblings who find a secret magical world that exists inside the doors of a wardrobe. This magical world is known as 'Narnia' and is ruled by a wise-talking lion named Aslan. The kids soon discover what value Narnia hold for them and their destiny and go on an adventure of a lifetime. The best part about being in Narnia is that time is Narnia is relatively much faster than the time outside the wardrobe, so the kids can always look for escape without anyone ever finding out about them.
7. How to Train Your Dragon (2010)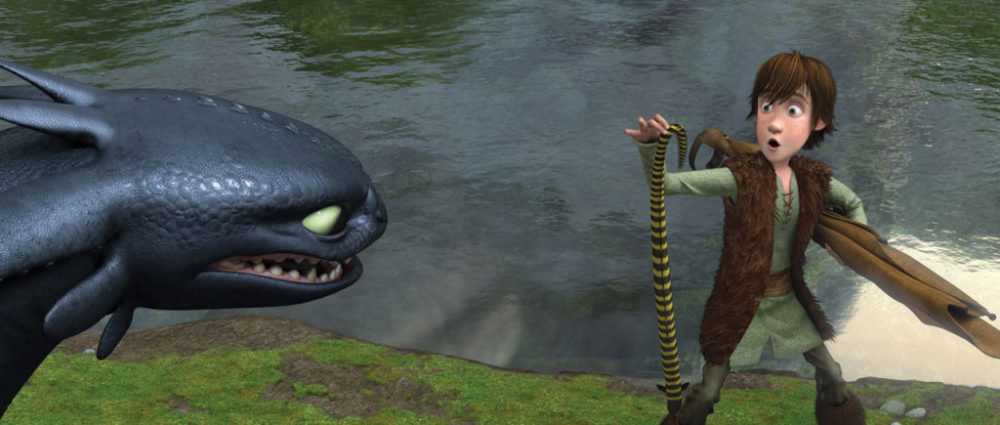 'How to Train Your Dragon' turned out to be a surprisingly beautiful and touching story of a young Viking and the most feared Night Fury dragon. The film sends out a deep message of how some friendships can never be broken and how the power of love goes way beyond the confinements of one's identity. Who initially seem to be evil dragons with a purpose of destroying the Vikings later turn out to be their best friends who were just innocent creatures serving an evil master. This animated movie about the adventures of a young Viking with a dragon will surely touch your heart and once you're hooked on to this, you will surely go ahead and watch the next two installments of this as well.
6. Spirited Away (2001)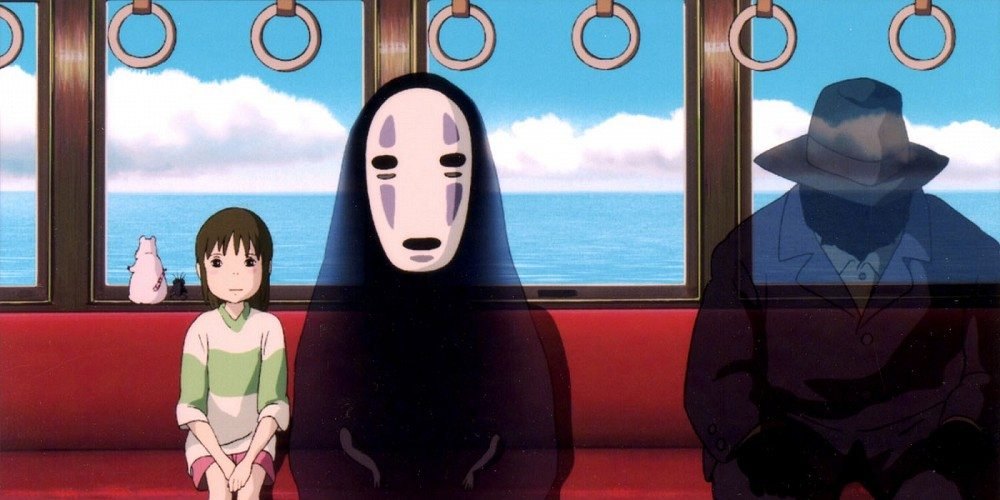 'Spirited Away' is a Japanese Anime film that revolves around a young girl who goes on a trip with her parents. But on their way to the destination, they take a wrong turn and end up in an abandoned amusement park. Her parents get lured by the smell of delicious food and rush to a restaurant nearby. Meanwhile, the girl Chihiro roams around the park and befriends a young boy named Haku who warns her to get out of there. She rushes back to her parents and finds out that they have been turned into pigs by an evil witch. The only way she can free herself and her parents from this ghostly realm is by working there. Will she ever get out of there?
5. Willy Wonka and The Chocolate Factory (1971)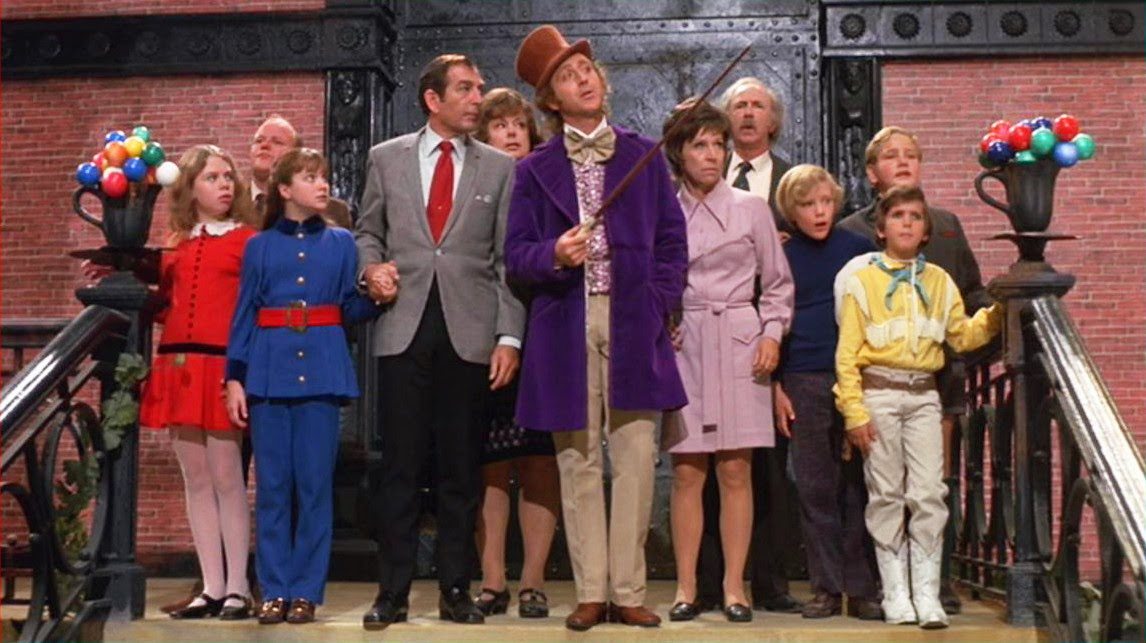 Although I love watching Johnny Depp as Willy Wonka, I still love the first Willy Wonka movie more than the one that has Johnny Depp in it. Based on another one of Roald Dahl's classic book that goes by the same name, this film is about the adventures of a young boy who lives in poverty with his struggling family. But one day, his luck shines and he gets the chance to visit the strange Willy Wonka's chocolate factory after winning a golden ticket along with a few other kids. But time tells that Willy Wonka may have other intentions behind this trip. I've always wondered why they never made sequels of these movies because the books did have some amazing sequels. But anyway, this movie is a must watch for those who love fantasy.
4. Harry Potter and the Philosopher's Stone (2001)

This is where it all began and though it may not be the best movie on this list, I'm a little biased here. Forgive me! (Potterheads will understand). This story of an 11-year-old boy who discovers that he is a wizard made us wish for our own letters from the School of Witchcraft and Wizardry Hogwarts. Now we never really had any letters exploding out of our chimneys or no half giants breaking into our homes telling us we're witches or wizards. But we were all out there in the magical streets of the wizarding world, in the forbidden forests, on the Quidditch field cheering for Gryffindor and the best of all living the adventures of Harry, Ron and Hermione at Hogwarts.
Read More: Movies Like Pretty Woman
3. Zathura: A Space Adventure (2005)
'Zathura' is one movie that I'm sure you might have seen as a kid but don't really remember. When a boy named Danny discovers a board game in the basement of his home, he asks his elder brother to join him to play the game of 'Zathura'. But this is no ordinary game and it transports them far, far away from our galaxy deep into space. They must now continue playing the game so that they can find their way back home. Zathura is almost like 'Jumanji' set up in outer space and will take you on a fun and hilarious adventure you won't ever forget.
Read More: Movies Like The Girl Next Door
2. Stuart Little (1999)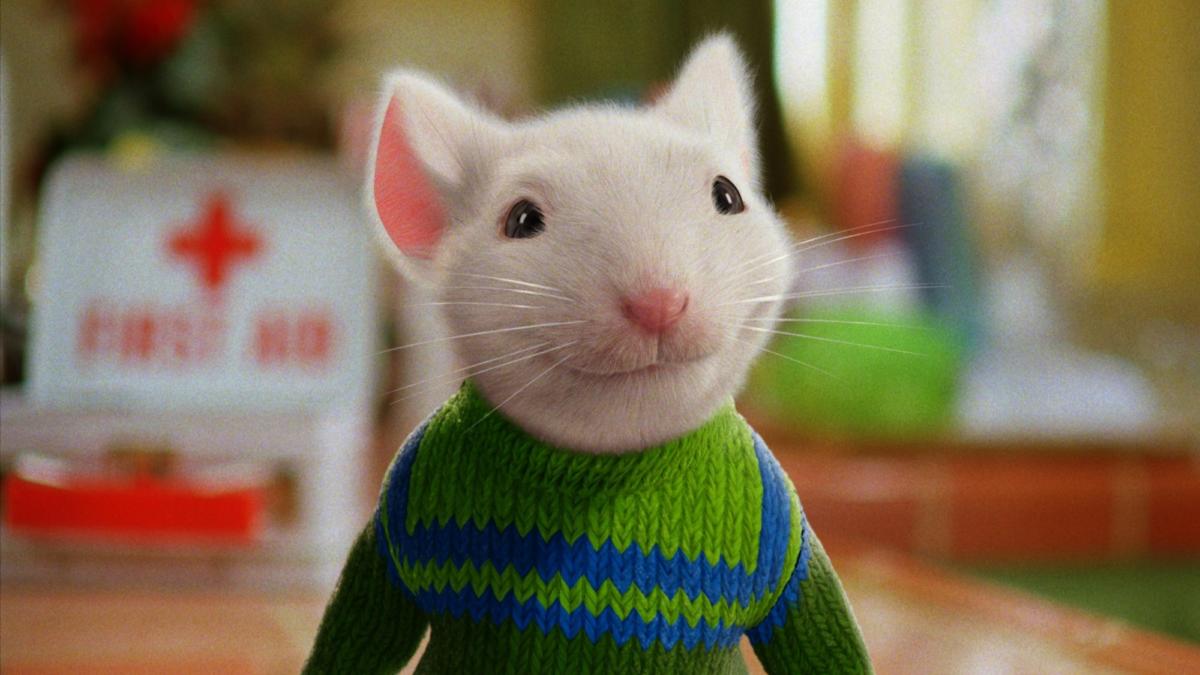 'Stuart Little' is the cute adventure of a talking mouse which is adopted by a family of humans. The mouse not only has problems in getting along with a human family but also has to learn to stay alive while the pet cat his parents own plots to get rid of him. 'Stuart Little' is a colorful, memorable and heartwarming movie that will bring a big smile to your face. This family classic will surely lift your spirits up.
1. The Last Mimzy (2007)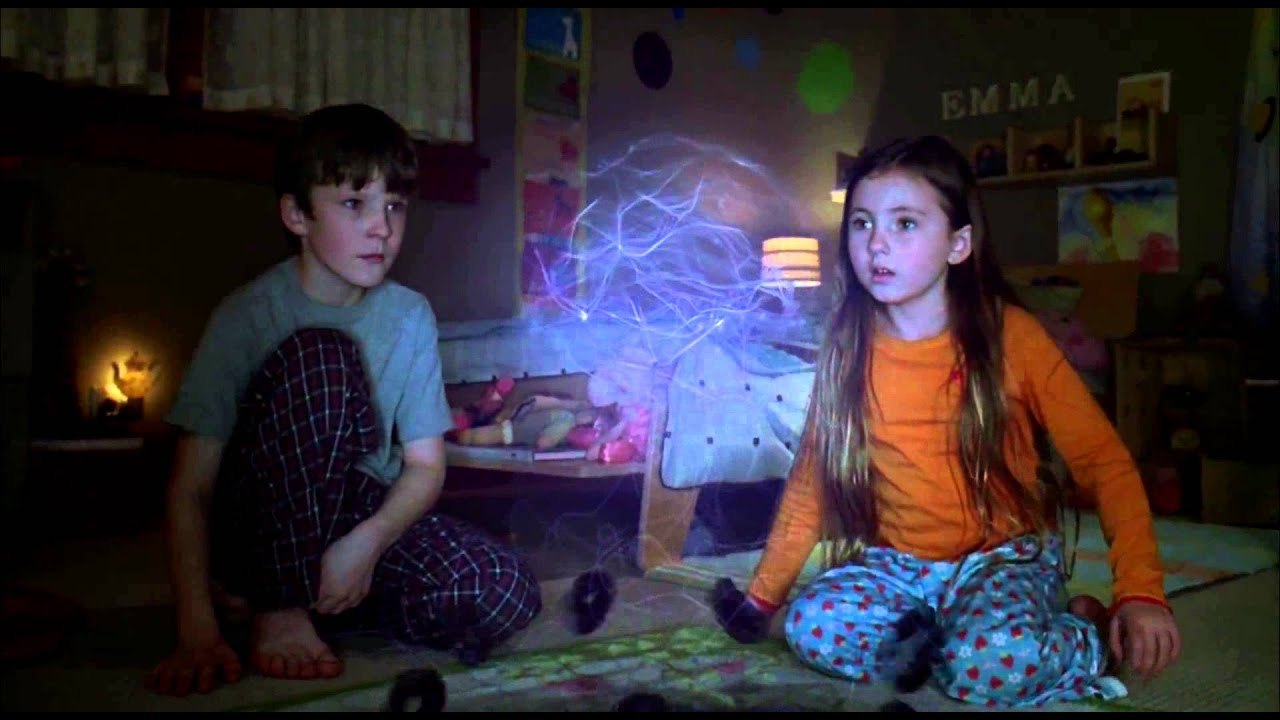 'The Last Mimzy' is not a very well known film but those who have seen it will surely remember. It is science-fiction merged really well with kids fantasy drama. The movie revolves around the lives of two young siblings who find a strange box washed off on the shore of a beach during a family vacation. The contents of this box change their lives forever and soon, they discover that it may also hold a message from the future. 'The Last Minzy' is a very underrated film maybe because it was ahead of its time. You should definitely watch this unique adventure that is unlike anything you've ever seen before.
Read More: Movies Like The Hangover