A family comedy, 'Stuart Little' follows the story of Stuart, a young mouse who is adopted by the Little family. While the Littles love him and everything goes fine, Stuart's life is at stake when their cat named Snowbell wants to get rid of him. Directed by Rob Minkoff and co-written by M. Night Shyamalan and Greg Brooker, the film is an adaptation of American author E. B. White's book of the same name, which was published in 1941. The movie is crafted for the family to enjoy. While the children can enjoy seeing an anthropomorphic mouse drive a car, the adult can enjoy its cohesive story which is built upon the themes of compassion, familial bonds and rib-tickling humour.
For this article, I have taken into account films that are thematically and stylistically similar to this movie. Some are fantasy, some are comedies while others are drama, but all the films here follow the paradigm of the Minkoff-directed narrative. With that said, here's the list of best movies similar to 'Stuart Little' that are our recommendations. You can watch several of these movies like 'Stuart Little' on Netflix, Hulu or Amazon Prime.
10. Night at the Museum (2006)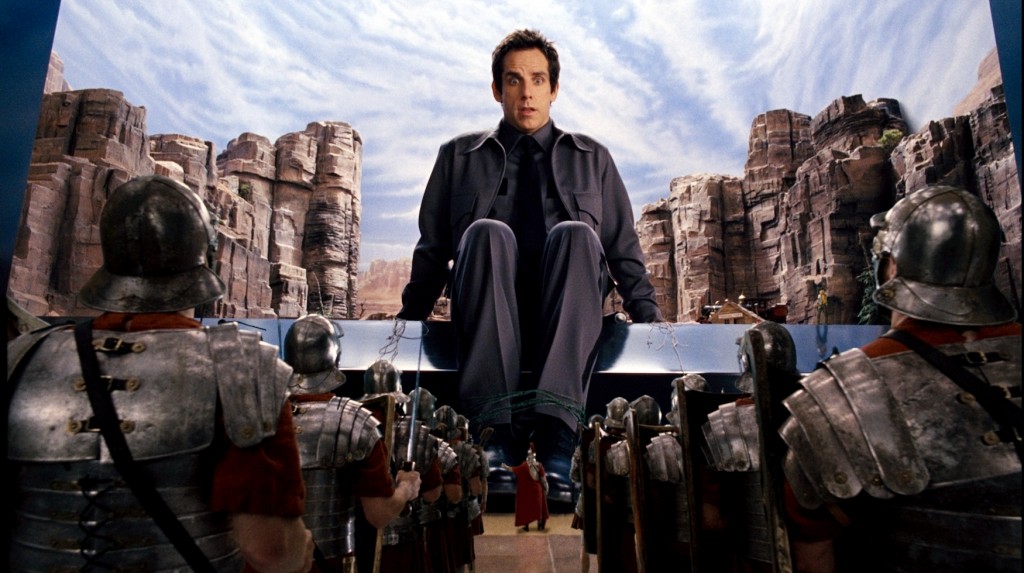 Based on Croatian illustrator Milan Trenc's picture book 'The Night at the Museum', published in 1993, the fantasy comedy stars Ben Stiller as Larry Daley, a father who is divorced and out of job. In an attempt to make ends meet, he applies for a job as a night watchman at New York City's American Museum of Natural History. There, he discovers that the exhibits come to life at night, and thus chaos ensues. Directed by Shawn Levy and co-written by Thomas Lennon and Robert Ben Garant, the film is built upon the fantasy of seeing such a marvel. Though it did not receive positive reactions at the time of its release, 'Night at the Museum' is an extremely entertaining film.
9. Millions (2004)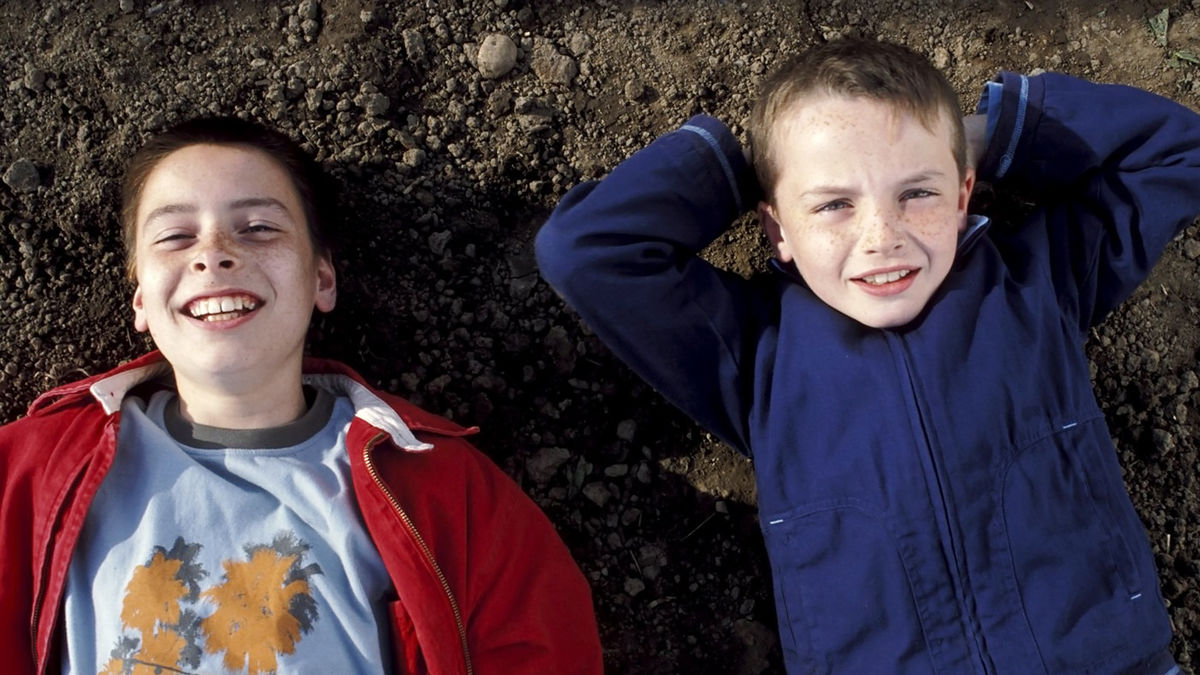 Adapted from Frank Cottrell Boyce's children's book of the same name, published in 2004, 'Millions' is an incredibly warm, entertaining film by Danny Boyle. Though the film is not as celebrated as Boyle's classics such as 'Trainspotting' (1996), '28 Days Later' (2002) or '127 Hours' (2010), it has been cited as one of his best works by many critics. Film critic Roger Ebert placed it among his favourite films of 2004. 'Millions' went on to win the "Best Screenplay" Award at the British Independent Film Awards.
8. The Secret Garden (1993)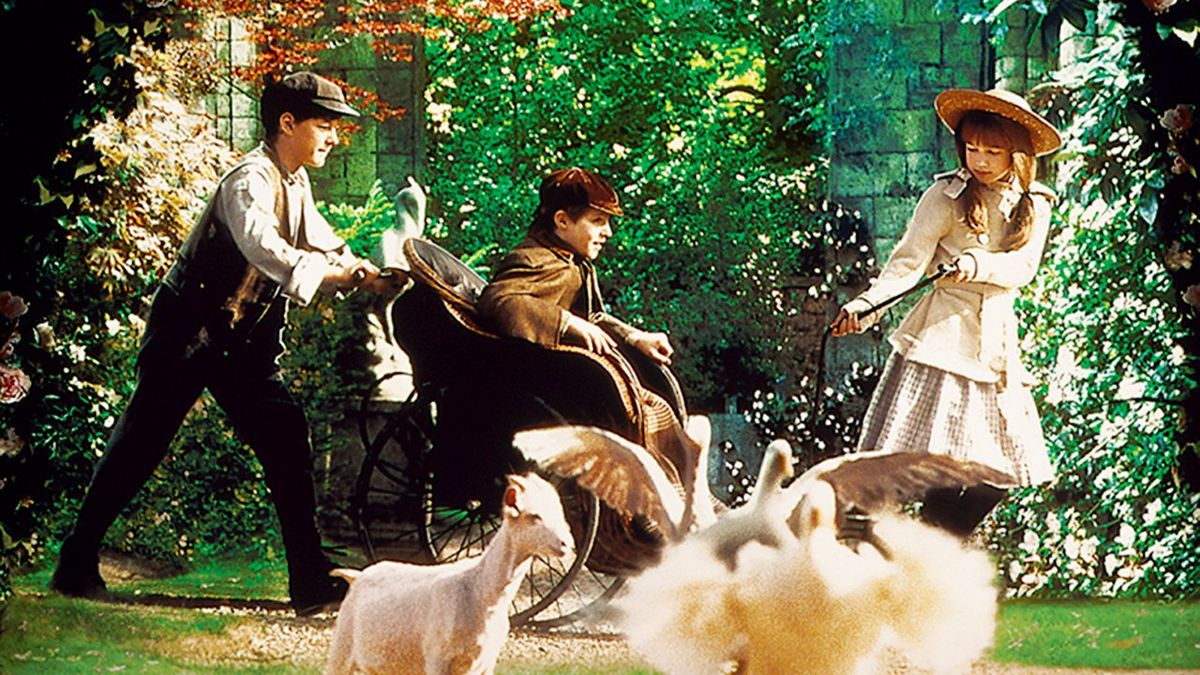 A fantasy drama, 'The Secret Garden' is the story of Mary Lennox, a young girl who is recently-orphaned. She is sent to England after living in India all her life. Upon arriving there, Lennox begins to explore her new place where she inadvertently discovers several secrets. Directed by Agnieszka Holland and written by Caroline Thompson, the film is adapted from British-American novelist Frances Hodgson Burnett's book of the same name, which was published in 1911. Upon its release, 'The Secret Garden' received positive reviews and actress Maggie Smith, who essayed the role of Mrs Medlock, a servant, went to bag a nomination at the BAFTAs for "Best Actress in a Supporting Role".
7. Babe (1995)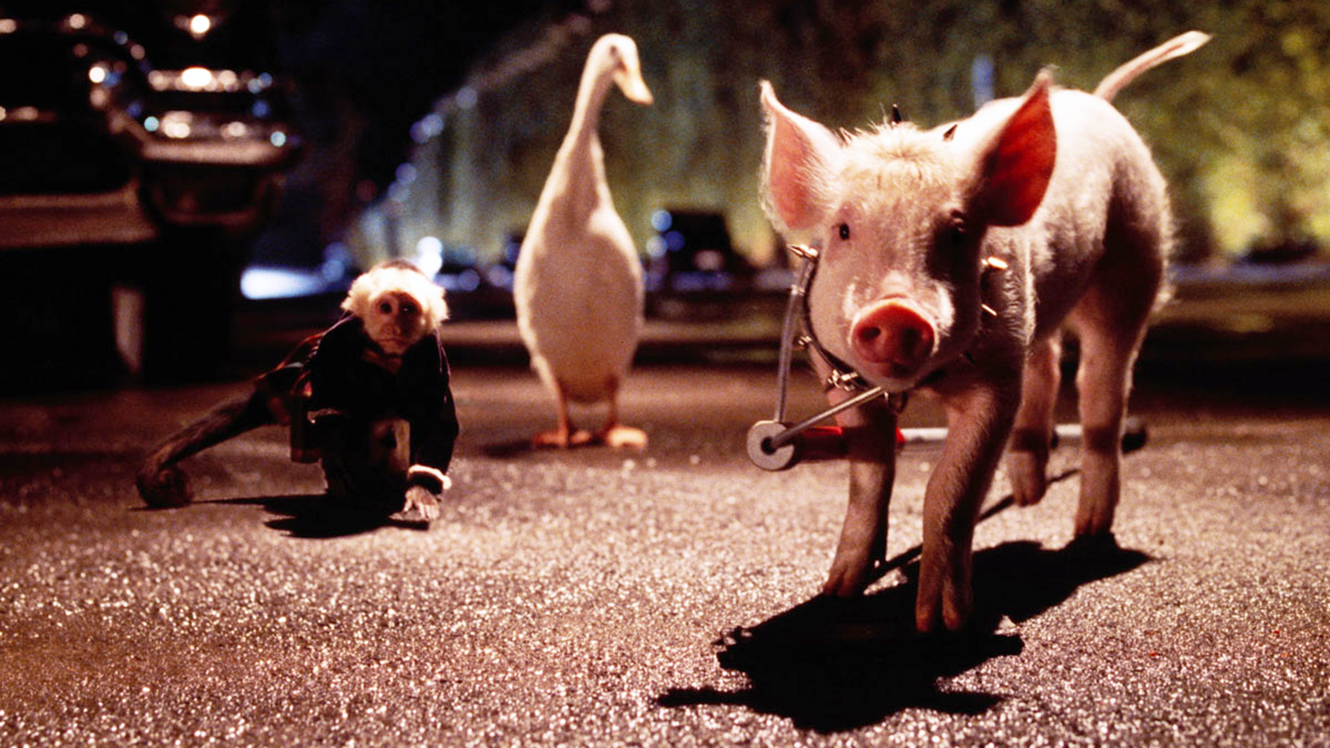 Directed by Chris Noonan and co-written by George Miller and Noonan, 'Babe' follows the titular pig, an orphan who is raised by sheepdogs. The film chronicles her attempts to learn the art of herding sheep with a little help from Farmer Hoggett. The film was a surprising critical hit in 1995, with many citing its underlying commentary and inherent charm to be a major reason for its success. A commercial hit, 'Babe' went on to win a Golden Globe for "Best Motion Picture – Comedy or Musical" and an Academy Award for "Best Effects, Visual Effects". The success of the film led to Miller helming the reigns to its sequel, 'Babe: Pig in the City' (1998), which surprisingly did not live up to the expectations it had garnered.
6. Who Framed Roger Rabbit (1988)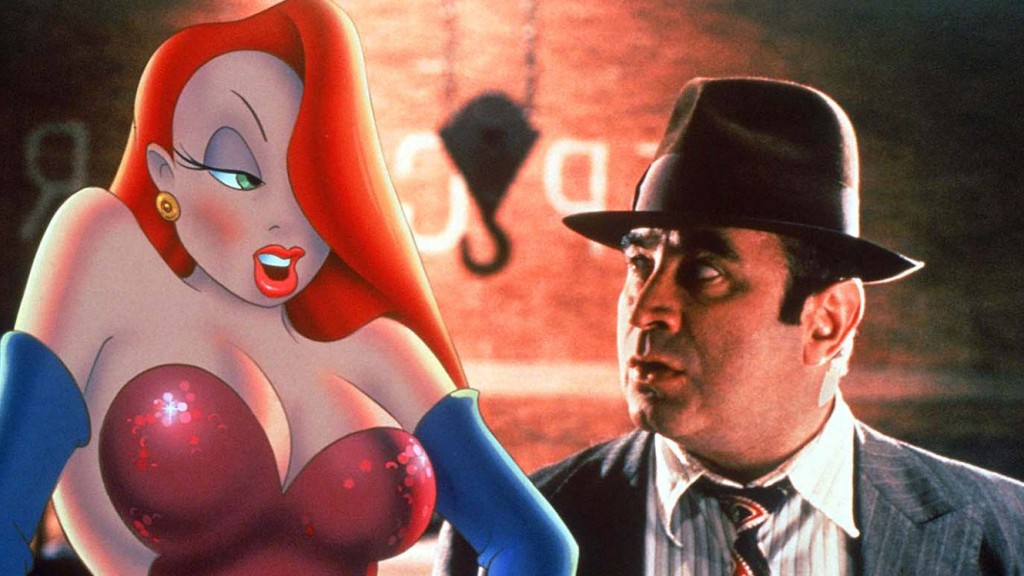 Directed by Oscar-winning director Robert Zemeckis and co-written by Jeffrey Price and Peter S. Seaman, 'Who Framed Roger Rabbit' is a live-action comedy film that follows Eddie Valiant, a detective who is given the task of absolving Roger Rabbit, who has been accused of murdering a wealthy businessman. Set in Hollywood in the late 1940s, the film merges the cartoon characters and the people who co-exist in the world. Adapted from Gary K. Wolf's mystery novel 'Who Censored Roger Rabbit?', which was published in 1981, the film is extremely hilarious and engaging. With a 97% rating on Rotten Tomatoes, the film is a must watch for its unique premise as well as nifty execution. 'Who Framed Roger Rabbit' won three Academy Awards and one BAFTA. Adding to its legacy, it was also selected for the United States National Film Registry in 2016.
5. Paddington (2014)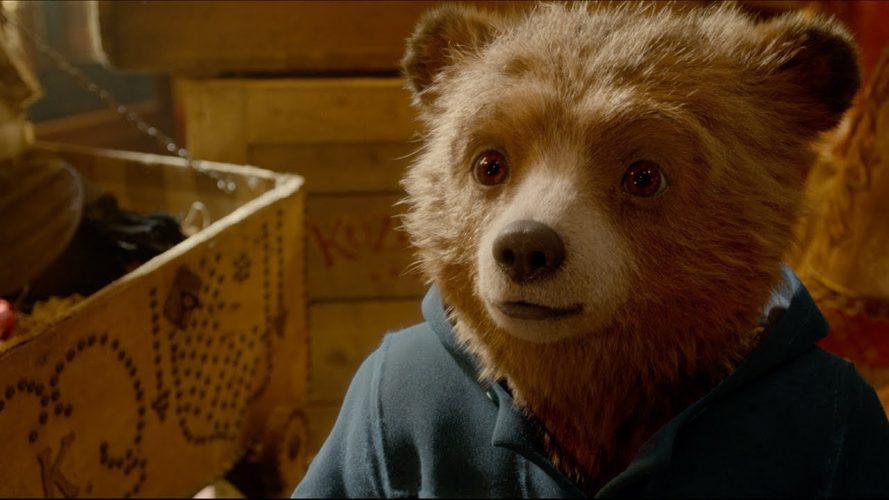 Written and directed by Paul King, 'Paddington' follows the titular Paddington, an anthropomorphic bear who migrates from the jungles of Peru to the streets of London after it is vanquished by an earthquake, where he is adopted by the Brown family. While everything seems merry, unbeknownst to him is Millicent Clyde, essayed by Nicole Kidman, a taxidermist who wants to add him to her collection. Adapted from Michael Bond's 'Paddington Bear' series, the film is wonderfully crafted. With the quintessential British humour permeating throughout the narrative, 'Paddington' is a must watch for all movie lovers. Apart from a 97% rating on Rotten Tomatoes, the film also received two BAFTA nominations, and since its release, has become a Christmas classic.
Read More: Movies Like Big Daddy
4. Willy Wonka & the Chocolate Factory (1971)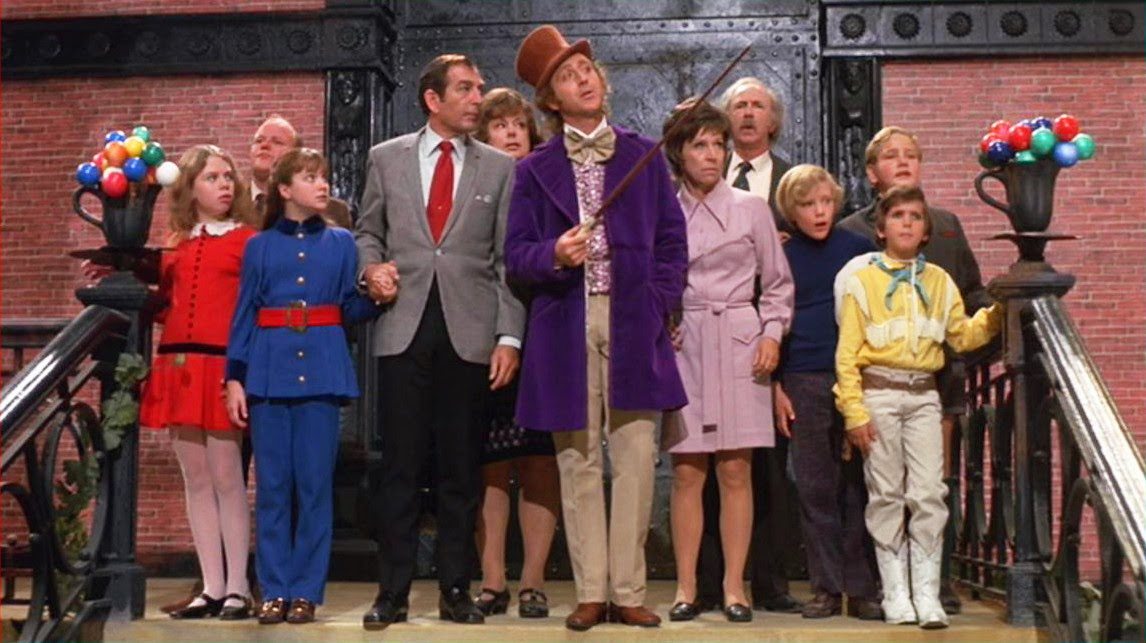 With an iconic performance by Gene Wilder as the childish and enigmatic Willy Wonka, and a controversial yet taut adaptation by Mel Stuart, 'Willy Wonka & the Chocolate Factory' has become one of the most beloved musicals of all time. The film tells the story of Charlie Bucket, essayed by Peter Ostrum, a young benevolent boy who receives a "Golden Ticket" to visit Willy Wonka's wondrous chocolate factory with four other children from around the world. 'Willy Wonka & the Chocolate Factory', upon its release, was met with a humongous positive reaction from audiences and critics alike. The film was nominated for several awards and was later selected for preservation in the United States National Film Registry.
Read More: Movies Like The Talented Mr. Ripley
3. Hugo (2011)
Adapted from Brian Selznick's historical fiction 'The Invention of Hugo Cabret', published in 2007, 'Hugo' follows the titular Hugo Cabret, an orphan who lives in the walls of a train station in Paris in 1931. In his mundane life, Hugo learns about a mystery about his dead father and a secretive machine. Directed by the brilliant Martin Scorsese and written by John Logan, the historical adventure drama is a wonderfully crafted film, credited to the director's ability to transcend his own genre of crime and thriller. Though the film was a commercial disappointment at the time of its release, 'Hugo' went on to bag eleven Academy Award nominations, eight BAFTAs and three Golden Globes, to name a few. Many of Scorsese's contemporaries cited his brilliance in crafting the film, with James Cameron saying that the film had the best use of 3D he had had ever seen.
Read More: Movies Like Tarzan
2. Beetlejuice (1988)
Directed by the enigmatic Tim Burton and co-written by Michael McDowell and Warren Skaaren, 'Beetlejuice' follows a deceased young couple who try to drive away a family that has shifted to their old home. However, their efforts seem to go in vain when the Deetz' arrive and harass the young ghost couple. In an attempt to drive them away, the ghosts hire an obnoxious spirit who goes by the name of "Betelgeuse". With such a weird premise, only a weird director can craft something out of the ordinary, and Burton is the man for it. A comedic goldmine, the film is noted for Michael Keaton's classic performance as the titular character. Among its admirers, film critic Pauline Kael called the film a "comedy classic" and the film, since its release, has definitely lived up to Kael's praises.
Read More: Movies Like Godzilla: King of the Monsters
1. Paddington 2 (2017)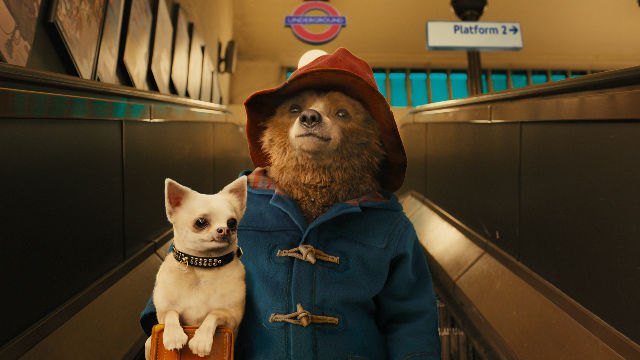 While I would have refrained listing two films of the same franchise, I just cannot do that with 'Paddington 2' due to its sheer brilliance. With Paul King returning to the director's chair and Simon Farnaby joining the team as a writer, 'Paddington 2' becomes a deft adaption and a better sequel. The film follows up on the events of its predecessor as Paddington, who is now happily settled with the Brown family and has become a popular member of the local community, endeavours to pick up a series of odd jobs to buy the perfect present for his Aunt Lucy's 100th birthday. However, while he is able to do the needful, to his horror, the gift is stolen.
The film develops upon the charm, the craft, the emotions and the narrative of the first film to give out a brilliant piece of art. In addition, Hugh Grant's portrayal of the bitter washed-up actor Phoenix Buchanan is pure comedic gold. Go watch 'Paddington 2' if you haven't. It is simply one of the finest films of its genre.
Read More: Movies Like Man on the Moon