Directed by Miloš Forman, 'Man on the Moon' stars comedic legend Jim Carrey as Andy Kaufman and follows his life from childhood to his gigs at comedy clubs and television appearances that made him famous. The film also showcases his iconic performances on Saturday Night Live, Late Night with David Letterman, Fridays, and his performance as Latka Gravas on the Emmy winning sitcom 'Tax'. With a rating of 63% on Rotten Tomatoes, 'Man on the Moon' isn't the most acclaimed biopics but is a stage for Jim Carrey to channelize his comedic flair to portray another legendary comedic legend's life through his performance.
For this article, I have taken into account films which have narrative elements that are similar to this movie. They may not follow the same kind of plot-lines but are all thematically or stylistically similar in many ways. With all that said now, here's the list of best movies similar to 'Man on the Moon' that are our recommendations. You can watch several of these movies like 'Man on the Moon' on Netflix, Hulu or Amazon Prime.
10. Lenny (1974)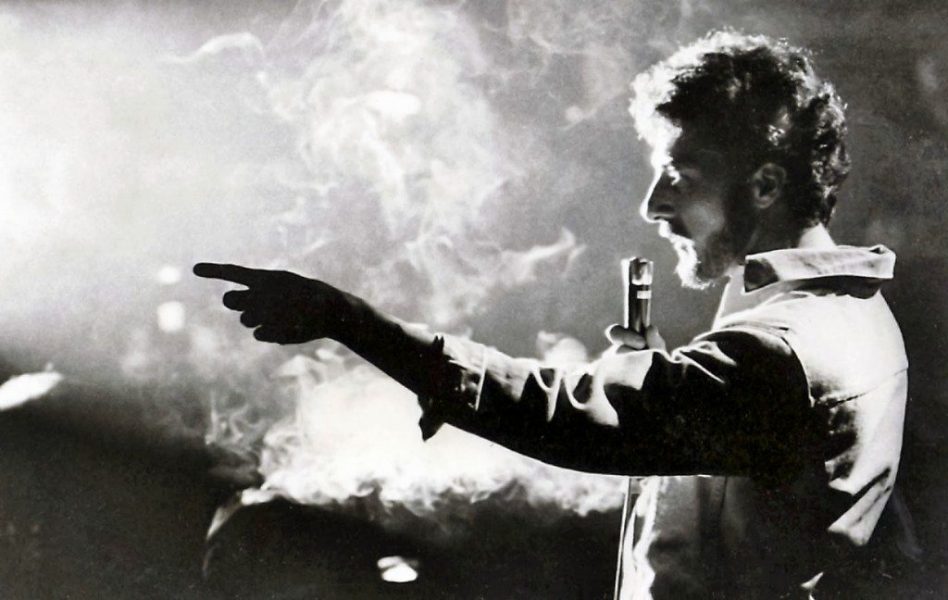 A biographical drama, 'Lenny' follows the story of the titular Lenny Bruce, one of the most enterprising comics of the 1960s whose "no-holds-barred" style and social commentary was met with immense controversy and was termed as "obscene" by the government. Directed by Bob Fosse and written by Julian Barry, the film is adapted from Barry's biography of the same name. Starring Dustin Hoffman as Lenny Bruce, Valerie Perrine as his wife Honey Bruce and Jan Miner as his mother Sally Marr, 'Lenny' is led by the brilliant performances of its cast. The film was critically appreciated and won six nominations at the Academy Awards and Perrine won the award for "Best Actress" at the Cannes Film Festival.
9. Entertainment (2015)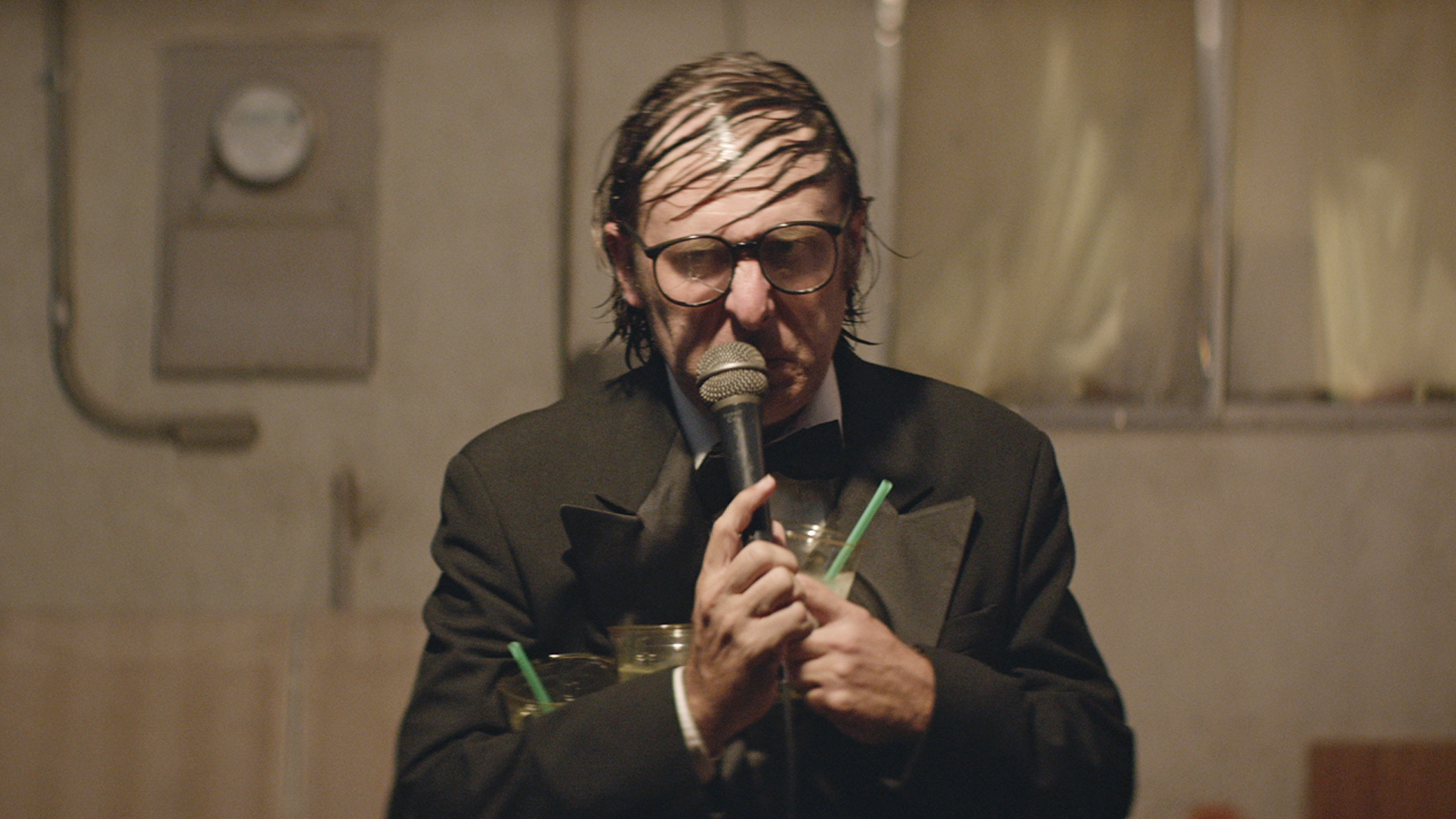 Directed by Rick Alverson, 'Entertainment' follows the efforts by a stand-up comedian to connect with his audience. However, wherever he performs, the audience is either hostile or indifferent to him. The film is a melancholic tale of a comedian who is innately quite broken but has to put up a good show for the bills. Unlike many films about the art of comedy, 'Entertainment' is sometimes depressing and gloomy. The film did not receive much attention among mass audience but was nominated for a couple of awards at the Sundance Film Festival and Sarasota Film Festival.
8. Sleepwalk with Me (2012)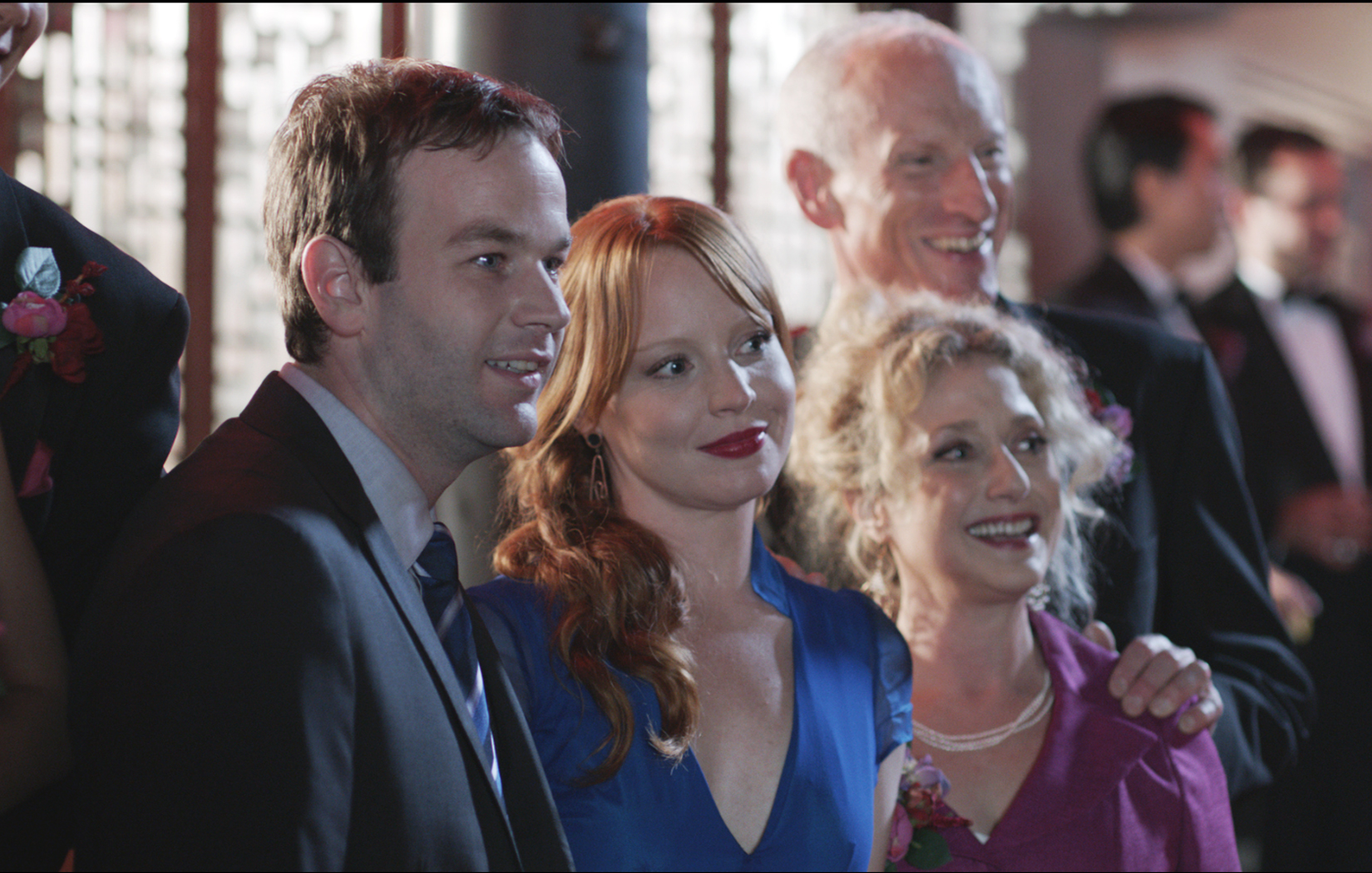 A comedy, 'Sleepwalk with Me' follows an up-and-coming stand-up comedian named Matt Pandamiglio, essayed by Mike Birbiglia, who is in the midst of tough time with a stagnating career and a sour relationship. In addition to his misery, he also suffers from severe sleepwalking, which he is desperate to ignore. 'Sleepwalk with Me' brilliantly merges the elements of comedy with drama. Directed by Birbiglia himself, the comedy is incredibly funny and honest. While the director's comedic sensibilities spread throughout the narrative, 'Sleepwalk with Me' is also a melancholic and forlorn piece of work, which makes it an engaging and heartening watch.
7. Other People (2016)
Written and directed by Chris Kelly, 'Other People' is a comedy-drama is about David Mulcahey, a struggling comedy writer whose life takes a turn for the worse when he has a breakup. In the midst of a horrible time, he returns to his hometown, Sacramento, to take care of his mother who suffers from leiomyosarcoma. A semi-autobiographical film, 'Other People' is a compassionate blend of drama and comedy. The narrative plays upon the elements of comedy, credited to Kelly's experience working with Saturday Night Live, to ease upon the heart-wrenching and heart-warming moments. 'Other People' made quite some name among the gamut of independent films of 2016, winning a couple of nominations and also a win at the Film Independent Spirit Awards and Sundance Film Festival 2016, to name a few.
6. Don't Think Twice (2016)
A comedy-drama, 'Don't Think Twice' follows the story of members of a popular Improv group in New York City, where after getting a huge break, they all start to understand the rules of the game. Written and directed by Mike Birbiglia, the film gives an insight into the world of comedy and the rising comedy groups. 'Don't Think Twice' – as the title suggests – caters to the aspects of opportunity and competition in the seemingly friendly culture of comedy. The film is a bag of emotions, churning out dramatic moments as well as comedic moments with unexpected ease and maturity. If you are looking for films that are appreciated by a mass audience but are also great pieces of works, 'Don't Think Twice' is the one to watch.
5. Top Five (2014)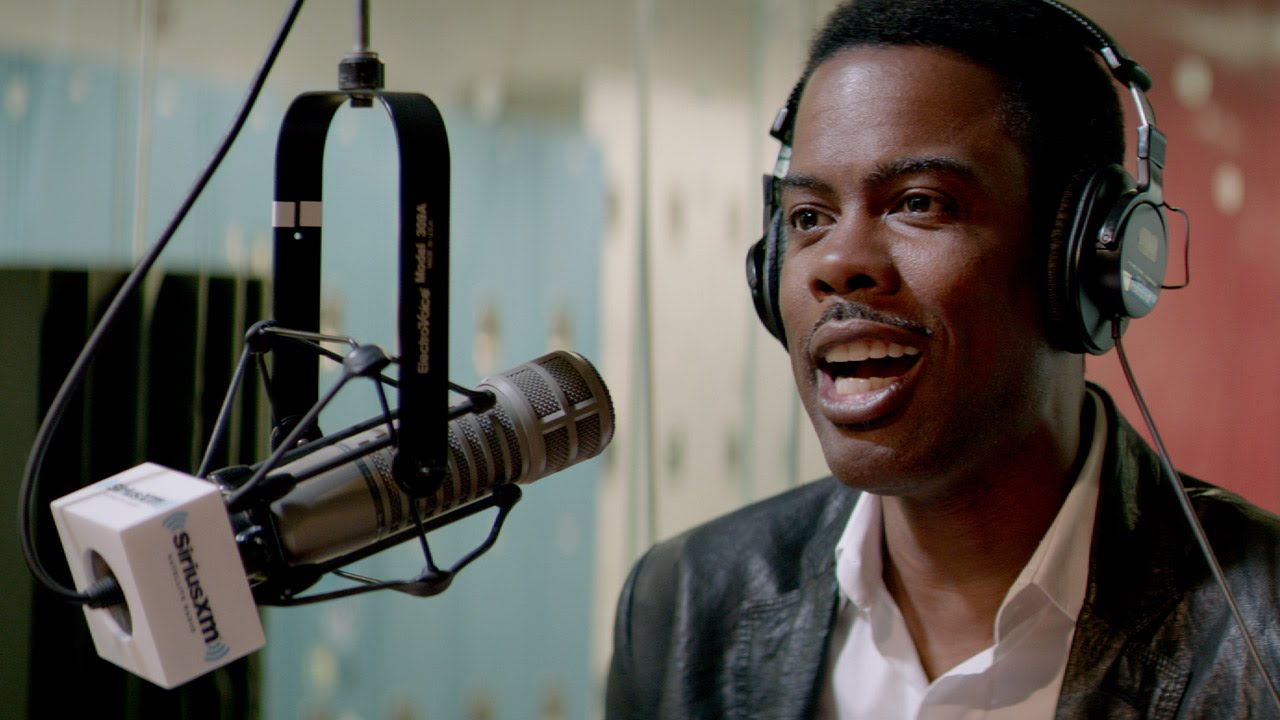 Written and directed by comedic veteran Chris Rock, 'Top Five' follows the director portraying the character of Andre Allen, a comedian who tries to score big bucks as "serious" actor when his fiancée, Erica Long, essayed by Gabrielle Union, a reality television star, talks him into broadcasting their wedding on her television show. The flick's narrative is structured along the lines of a satire. 'Top Five' provides commentary on the world of showbiz and pokes fun at the concepts of being a "serious" actor. With a rating of 86% on Rotten Tomatoes, the film is a funny, entertaining and well-directed piece of work.
Read More: Movies Like The Boondock Saints
4. Chaplin (1992)
Directed by Richard Attenborough, 'Chaplin' is a biographical comedy-drama about the titular Charlie Chaplin. Based on 'My Autobiography' (1964), written by Chaplin and 'Chaplin: His Life and Art' (1984), penned by film critic David Robinson, 'Chaplin' explores the life and troubled time of the iconic English actor. In addition, the narrative concentrates on the life of Chaplin through the lens of the development of cinema which gave a perspective of how the actor built upon his comedic persona through the years.
While the film does indulge in the artistic liberties that were met with some haste from ardent fans, 'Chaplin' is led by the acting prowess of Robert Downey Jr. who won his first Academy Award nomination and his first BAFTA. Robert Downey Jr.'s performance is strongly complemented by the performances of actors such as Marisa Tomei, Geraldine Chaplin, Moira Kelly Diane Lane and Deborah Moore, who all play pivotal roles as people who shaped Chaplin as a man.
Read More: Movies Like Girl, Interrupted
3. Obvious Child (2014)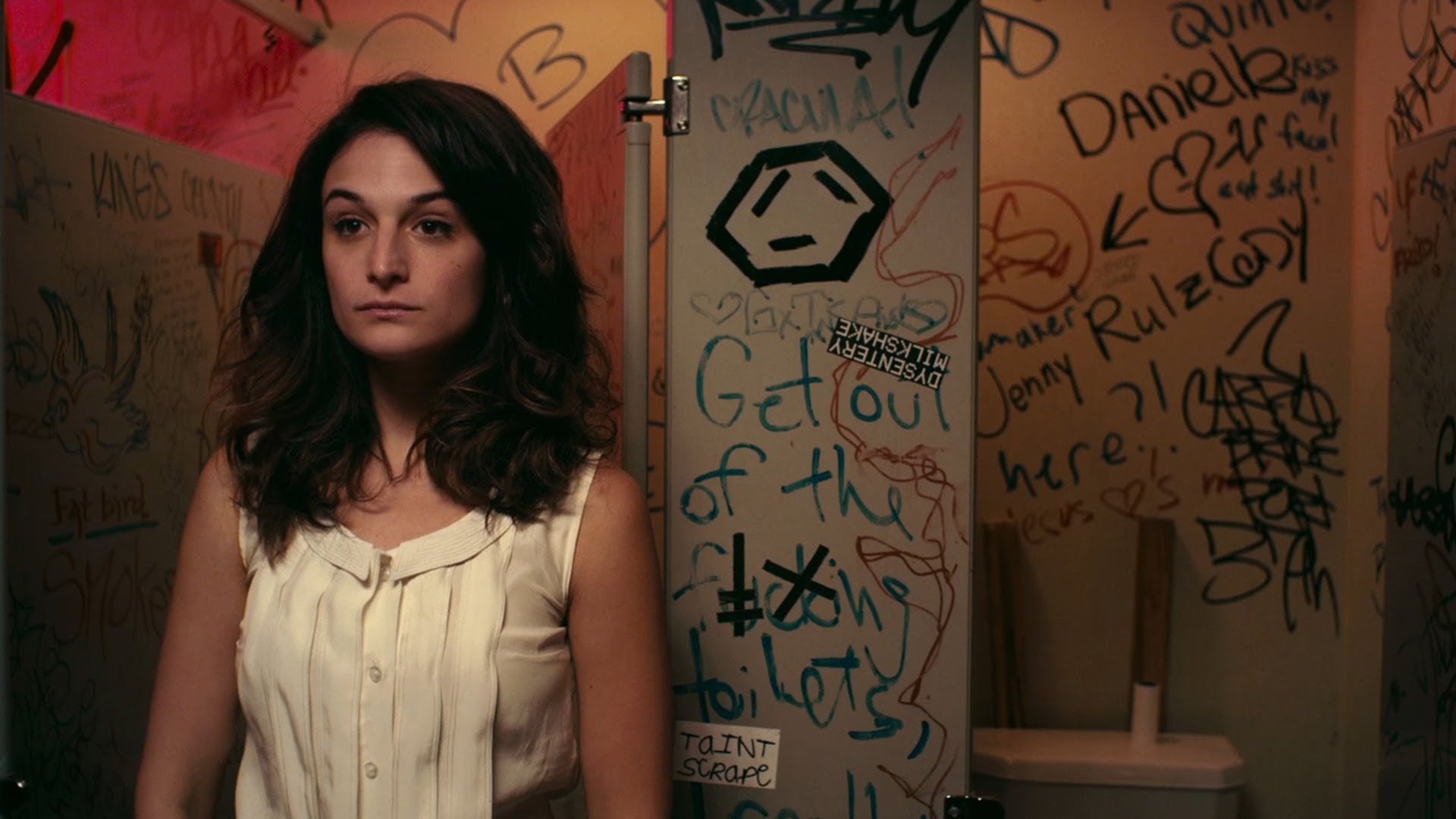 A romantic comedy by debutant director Gillian Robespierre, 'Obvious Child' is about Donna, essayed by Jenny Slate, who is a stand-up comedian. He follows her as she has a drunken one-night stand with a man named Max, played by Jake Lacy, after breaking up with her boyfriend. However, it comes back to haunt her as she finds out that she is pregnant and now has to make some strong decisions to curb her career and her life as well.
Initially developed to be a short film, Robespierre took the concept to a feature-length level and has adapted it with adroitness. 'Obvious Child' is not an archetypal rom-com as it brings forth tools of realism within the narrative. The film, upon its release, received immense appreciation and applause. Jenny Slate's performance won her a Critics' Choice Movie Award and an Independent Award. The movie too received quite a number of awards and induction, namely the "Red Crown Producer's Award" at the Sundance Film Festival and a position in "Top 10 Independent Films" in the list made by National Board of Review Awards.
Read More: Movies Like Rocketman
2. The Big Sick (2017)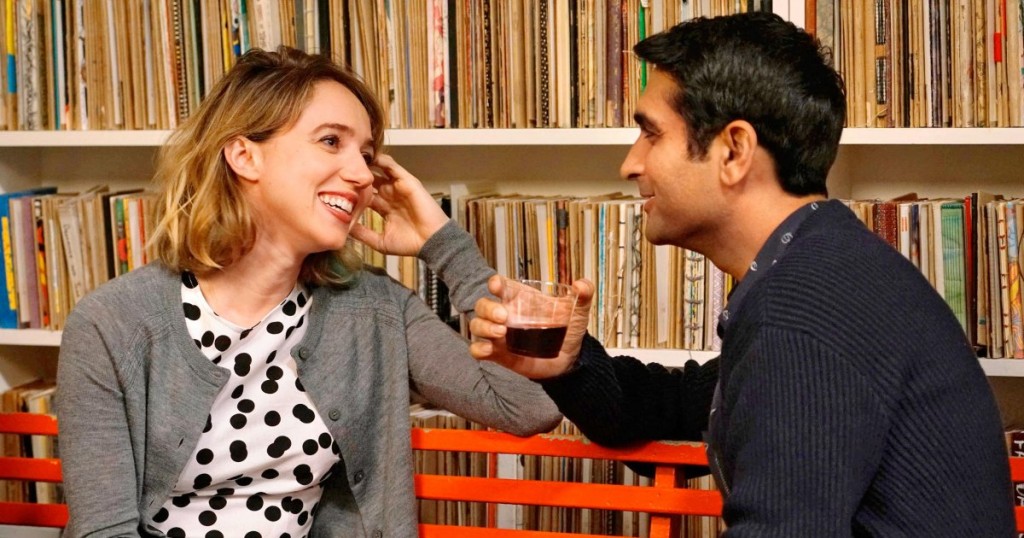 The surprise of 2017, 'The Big Sick' is a romantic comedy about Pakistan-born comedian Kumail Nanjiani and grad student Emily Gardner who fall in love. The film chronicles their struggles as they deal with their different cultures and family background. Inducted in the list of "Top 10 Films" of American Film Institute, 'The Big Sick' holds a strong ground in the naturally charming performances and the screenplay, which won an Academy Award nomination. Directed by Michael Showalter, a known face in sketch comedy shows, the film blends the autobiographical elements of the love story between Nanjiani and Emily V. Gordon, with comedy and a tinge of drama with dexterity.
Read More: Movies Like Booksmart
1. The King of Comedy (1982)
A satirical black comedy, 'The King of Comedy' follows Rupert Pupkin, essayed by Robert De Niro, a comic who is passionate about the art but is quite unsuccessful at it. Fixated on achieving popularity and being on the centre stage, Pupkin stalks and kidnaps his idol comic who craves nothing more than to be in the spotlight. In order to achieve this, he stalks and kidnaps his idol Jerry Langford, essayed by Jerry Lewis, to take his place as the leading comedian.
Directed by the ever brilliant Martin Scorsese, 'The King of Comedy' is one of the master director's greatest works. An underrated classic, the film pokes fun and comments on celebrity worship and the American media culture, which was growing quite infamous during the late 70s. An unfortunate box office flop, 'The King of Comedy' is creepy as well as witty and immensely humorous. The film mostly received positive reviews and has since been included in a variety of film reference books for its witty narrative.
Read More: Movies Like The Bone Collector