With 'Bohemian Rhapsody' winning big at the Academy Awards last year and grossing in more than $900 Million worldwide, I was sure that a string of musical biopics would soon follow, now more than ever. While musicals and even biopics have always been mainstream for Hollywood, it is great that the gaze is now turning towards these legends of rock whose lives have been enigmatic to say the least. Elton John, especially, who is currently completing his farewell tour following which he will retire from the stage scene, is what I consider a magnetic personality, probably the closest in vein to Freddie Mercury, who was a legend beyond equal.
Well, there is something irrefutably alluring about these legendary showmen: they were or are not just great singers, they are performers, something that elevates them to said legendary status. They know how to hold a crowd with their impeccable on-stage persona. Not to mention that their songs — several of them still on my daily playlist — are absolute masterpieces: a delight to listen to and painfully relevantly written, even after looked with respect to today, as opposed to the haberdashery we get today in the name of music. I am not a purist by any means, but the contribution these legends have made to the world of rock by changing the game possibly with every album that they put out is not to be overlooked for one instant.
Coming to 'Rocketman', I frankly believe that listing out the laurels that Sir Elton John has to his name here would be a completely futile exercise; watching the film for that might be a much better thing to do in that case. So with all that said, here's the list of best movies similar to 'Rocketman' that are our recommendations. You can watch several of these movies like 'Rocketman' on Netflix, Hulu or Amazon Prime.
10. 8 Mile (2002)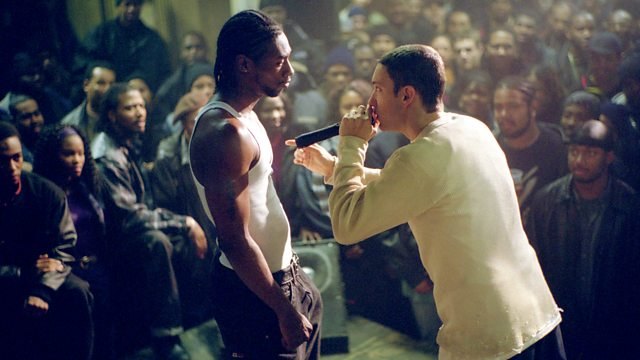 Starring Eminem as himself in this biopic of sorts and a love letter to the world of underground rap, '8 Mile' is a look on the life of Eminem growing up in the streets of Detroit and how he made It big in the world of rap. The legend of Eminem is by now, no secret, but the film and its proceedings make sure that you remain interested throughout, mainly through its bits of rap battles and rhymes, performed by the legend and rap god himself. Even if you are not quite a fan of rap like me, this film is inspirational and thoroughly entertaining, just as a musical biopic based on a legend should be.
9. Straight Outta Compton (2015)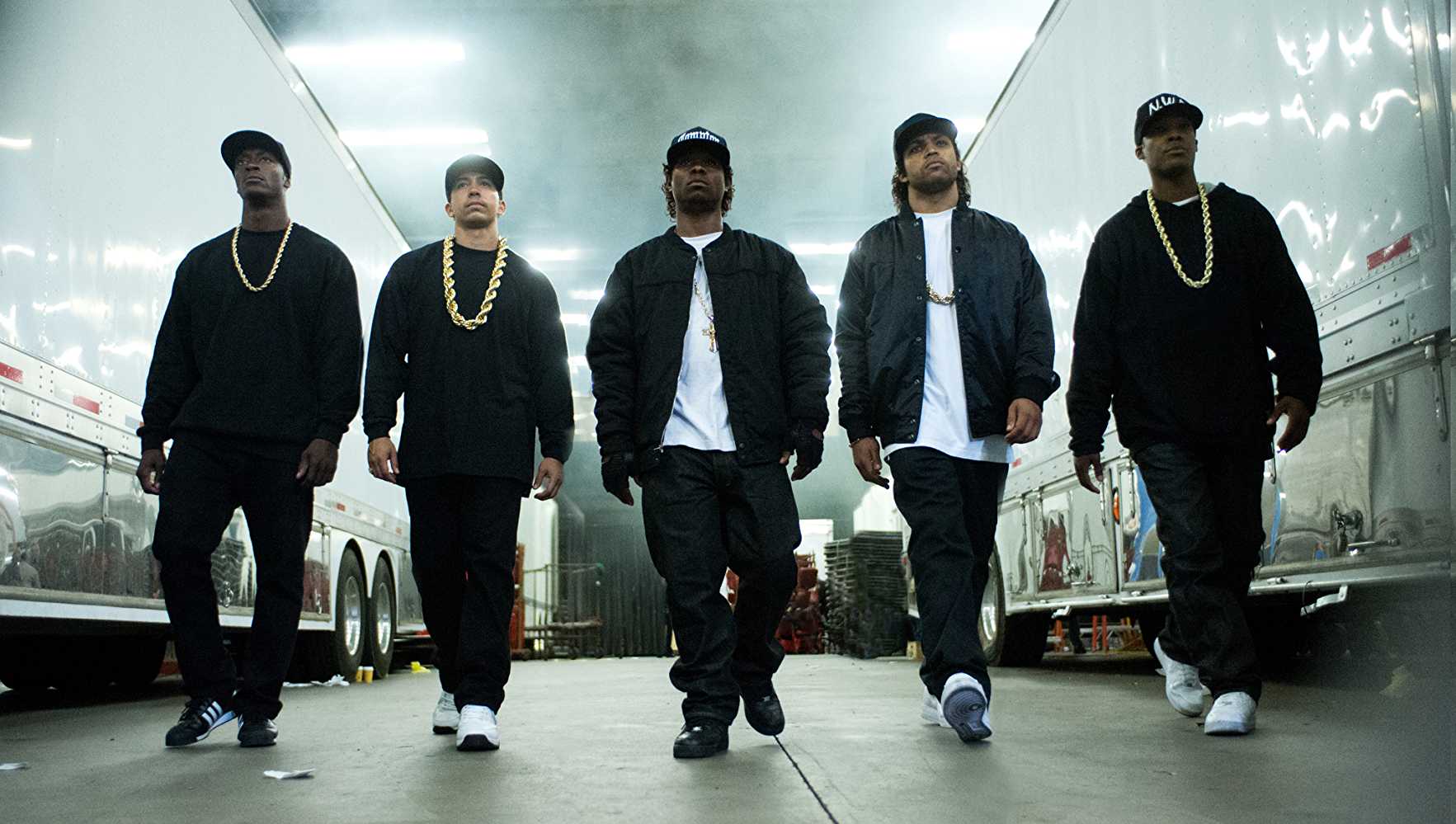 'Straight Outta Compton', while a potent biopic, may not prove to be an altogether uplifting experience for fans of either 'Bohemian Rhapsody' or 'Rocketman', but for fans of hip hop and in particular NWA, this ought to be gospel. The musical aspects are all on point, but the one thing this movie deserves fair mention for and has even gotten some deservedly so, is its representation of Dr. Dre, Eazy-E and Ice cube's controversial gangsta-rap, and the prejudice they had to face with authorities, establishments and showrunners alike. It might seem like a bit too much at roughly 150 minutes, but is packed with powerful rap and hip hop and earnest, hard hitting performances from its cast.
8. Rock of Ages (2012)
If you are a fan of the 80s in general, leave alone the definitive music of the era, you are in for a treat provided you leave your critical thinking caps out of the door for this one. Fair warning though, this film is NOT to be taken seriously. It demands a certain suspension of disbelief on your part for you to fully embrace and enjoy it. The entire cast seems to be having a ball of a time, especially Tom Cruise as the eccentric hard rock performer Stacee Jaxx. All the 80s tunes are on point, and if the movie feigns your interest midway, I can ensure you that you'll be foot tapping to the end, regardless.
7. A Star is Born (2018)
Bradley Cooper turned out to be that one person in the room who unabashedly and fiercely believed in Gaga's ability to deliver in the film, and as a one man contingent pretty much running the entire show as the director, writer, male lead, songwriter and even singer in this highly talked about film, he proves his mettle in all. Gaga's performance (her first as lead) and her chemistry with her co-star were termed nothing short of an all-overcoming revelation. While the film was almost royally snubbed at last year's Oscars, I am still glad it got to take the golden statuette home for 'Shallow'. While not a biopic at all, 'A Star is Born' may primarily be termed as a tragic musical love story, and the songs in there are wondrous and heartbreaking at the same time.
6. The Greatest Showman (2017)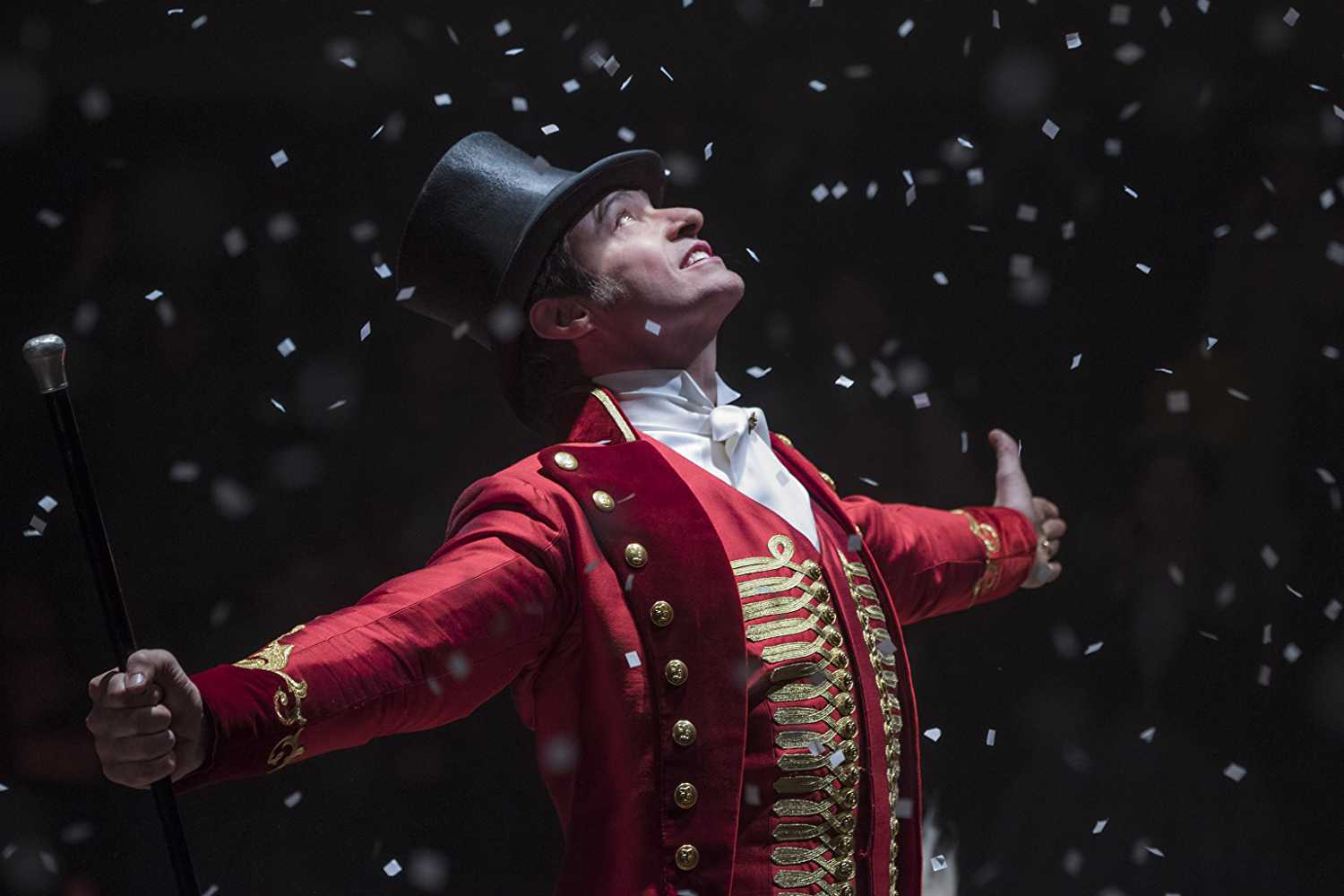 The sheer amount of pizzazz in this film is blinding to say the least, and I say this with all sorts of positive connotations, given the movie itself chronicles the birth of show business as we know it. Hugh Jackman, Zendaya, Rebecca Ferguson, Michelle Williams and Zac Efron round up the cast for this on-screen spectacle that showcases the life of P.T. Barnum as he founded the Barnum and Bailey Circus, and then bet it all on opera singer Jenny Lind to appease a higher sect in the audience. I wouldn't expect anything less than a pompous show from a film of this scale, and it delivers. The musical set pieces on the film, which are visually eye popping and very well performed, especially deserve a lot of praise.
5. I'm Not There (2007)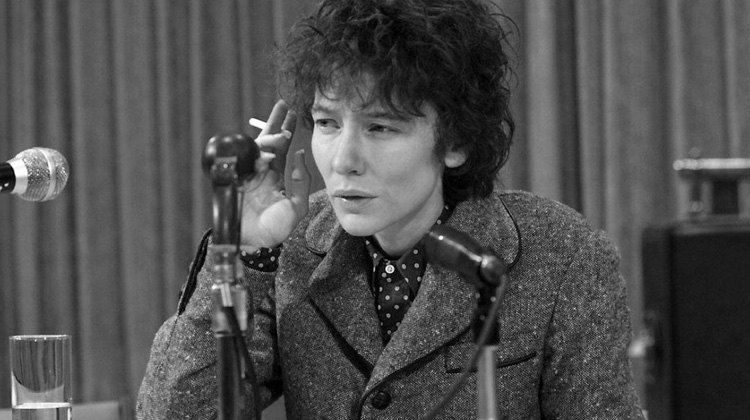 The single most unconventional music related film I have seen to date, 'I'm Not There' isn't by any means your regular biography. In fact, it might not even be considered a biography at all, since it brings to screen seven different Bob Dylan inspired characters, played by Christian Bale, Cate Blanchett, Marcus Carl Franklin, Richard Gere, Heath Ledger and Ben Whishaw, in consonance with the many faces of his persona that the man put out in public. The film follows a non-linear narrative on top of that, and is a fitting tribute to the highly influential singer, even if it may be a little bit on the 'artsy' side.
Read More: Movies Like La La Land
4. Walk The Line (2005)
Have you even heard Johnny Cash in 'Hurt'? That man's baritone can awaken something in you. I am not a big fan of country music, but I do know that it is a hard cookie to pull off, even if legends like Cash make it sound like a piece of cake — the reason they are legends. 'Walk The Line', directed by James Mangold, chronicles the extraordinary life of country singer Johnny Cash, from his days as a regular salesman, to serving in the US Air Force where he discovered his musical efficacy, to rising as a star coupled with his self-destructive nature. His tumultuous relationship with his first wife, and his relationship with his father, brother and especially June Carter receive special attention and tending to; and as always, Joaquin Phoenix excels in this one too.
Read More: Movies Like Gone Girl
3. Inside Llewyn Davis (2013)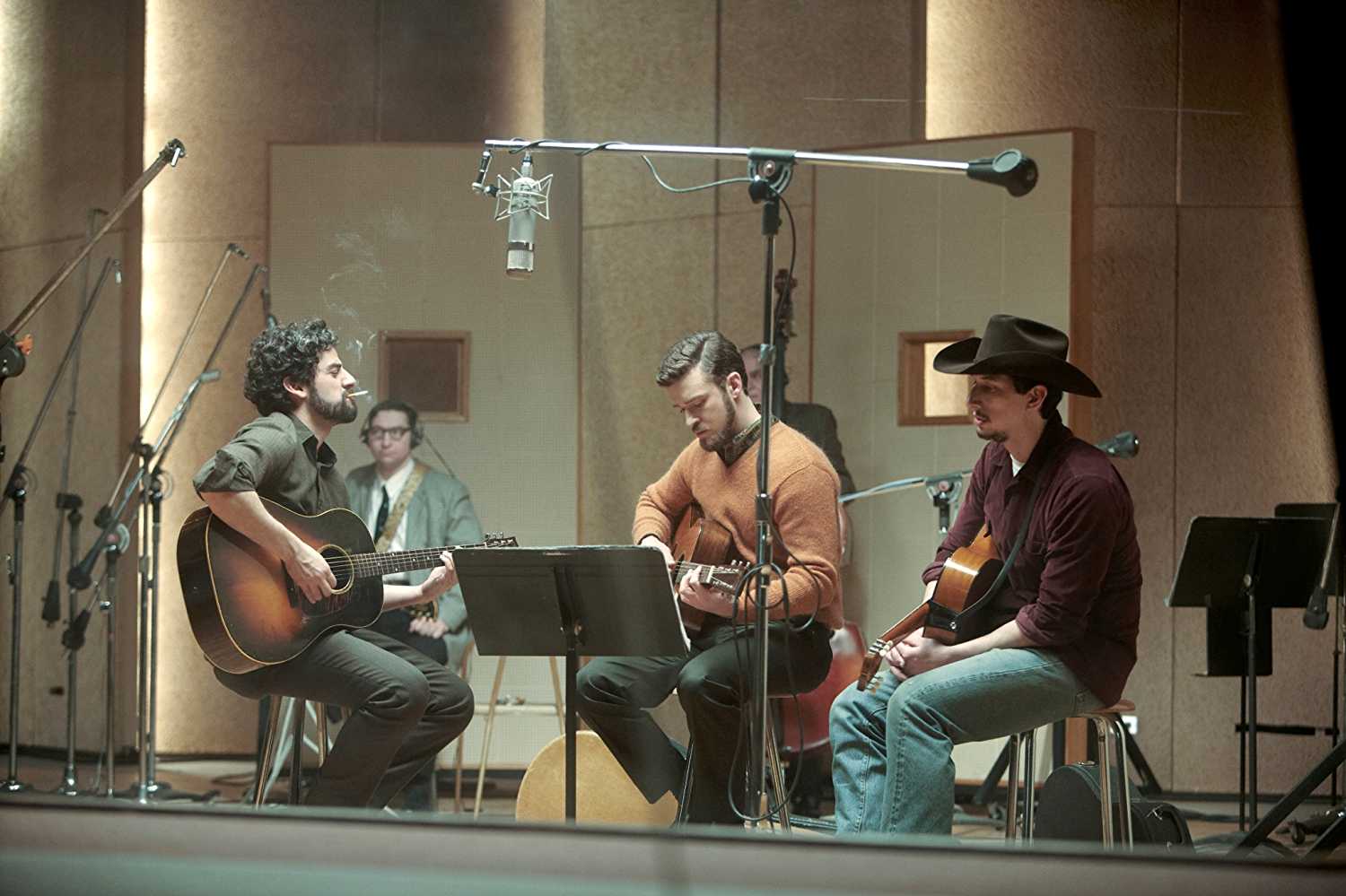 First off, the music in this film is great: slow and sublime, but great, as folk music should be. Establishing a career in the musical industry, especially if you are an artistically inclined individual is always a tough struggle, and it is this struggle that is at the centre of this tragicomedy, something I believe only the Coen Brothers could have pulled off. Oscar Isaac is a revelation in his role here. Centred around one week in the life of the fictional folk singer Llewyn Davis, the film is a tad bit dark but is a striking piece on the life of musicians in general; and the dark comedy bits never fail in bringing that out.
Read More: Movies Like Now You See Me
2. The Doors (1991)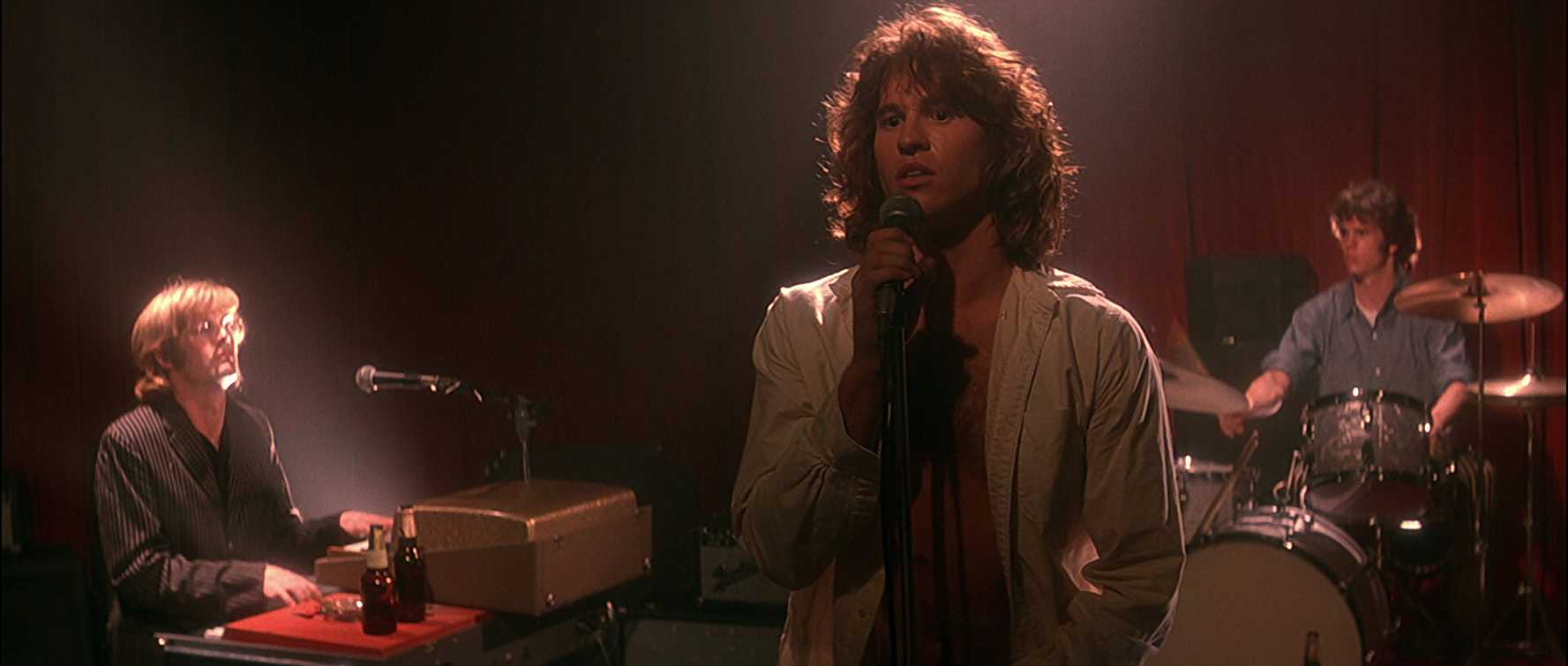 Jim Morrison, though considered to be one of the best performers ever, especially the poet he was at heart, will also remain one of the most divisive figures in musical history, owing to his rather dark personal life, drug and alcohol dependency, a hippie lifestyle, alleged indecency on stage, and obsession with death. Even though, 'The Doors' is advertised as a film on the eponymous band, its focus rests squarely on its lead Morrison, played by Val Kilmer who is great in his role, as the movie navigates through his tumultuous personal life, and to his death, the cause of which remains unknown as of date. Directed by Oliver Stone, I wouldn't say as much as 'The Doors' being a missed opportunity, but it leaves more to be desired, given the larger than life persona Morrison was.
Read More: Movies Like Pulp Fiction
1. Bohemian Rhapsody (2018)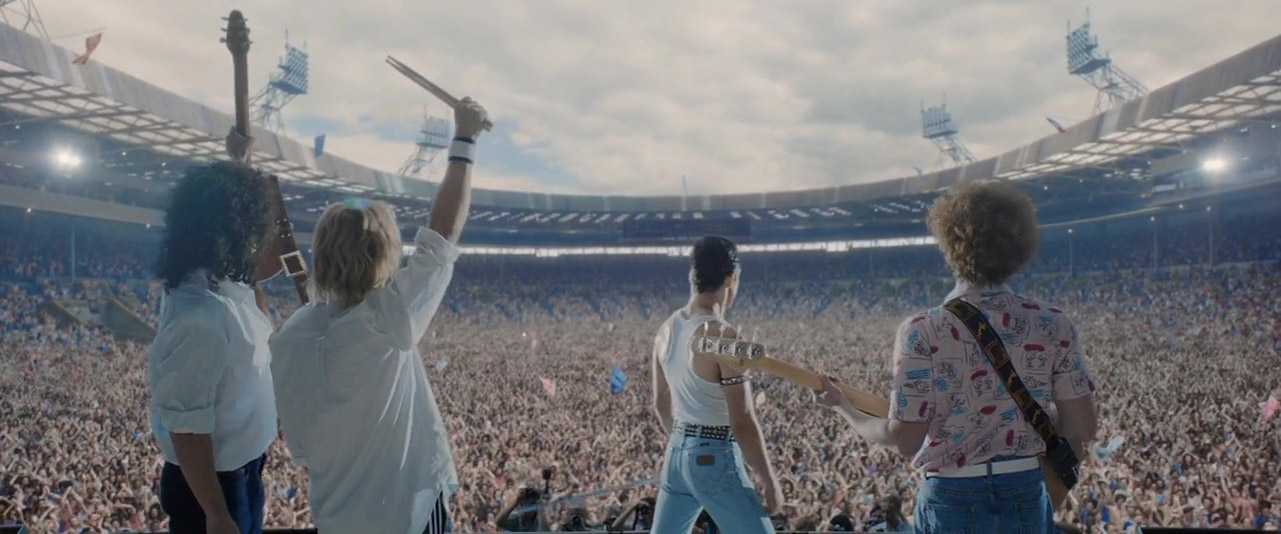 Freddie Mercury was a legend, a man who reveled in his own unique identity and embraced it, and 'Bohemian Rhapsody' leaves out no opportunity to tell you that. Yes, there have been questions on the film's credibility on what it represents as facts regarding Freddie's life, and how good or well made the film is in totality. However, I am an unapologetic fan, and 'Bohemian Rhapsody', just like the notes in the song, for me was an emotional roller coaster from start to end. The sheer pleasure of seeing one of the greatest songs ever come to fruition, signature Freddie style, right up to the Mamma Mia and Galileo bits had me giddy in my seat. That coupled with a bravura leading act by Rami Malek turned out to be one of the most credible cinema experiences last year.
I completely suspect 'Rocketman' to virtually follow the same broad outline as 'Bohemian Rhapsody' seeing as though how much Elton John and Freddie Mercury had in common. The commonalities don't end at that: both films are titled after their most popular songs, and even share the same director, Dexter Fletcher, considering that Bryan Singer was actually fired from the sets of 'Bohemian Rhapsody'.
Read More: Movies Like Bohemian Rhapsody