When 'The Boondock Saints' was released in 1999, most critics and audience denounced the film terming it as a "juvenile, ugly movie that represents the worst tendencies of directors channelling Tarantino." With a "rotten" rating of a mere 23 percentage, the film was considered as a poor example of an action thriller. However, since then, it has grown among the ranks of film lovers to develop a strong cult following. With particular praise for its snappy dialogue and extreme violence, 'The Boondock Saint' is now regarded as a cult classic.
Written and directed by American filmmaker Troy Duffy, the film follows twins Connor and Murphy MacManus, who become vigilantes after killing two members of the Russian Mafia in an attempt to defend themselves. In order to save their lives, the two choose to leave the city of Boston alongside their friend the "Funny Man", essayed by David Della Rocco. However, they are unaware of the fact that FBI Special Agent Paul Smecker, essayed by Willem Dafoe, is pursuing them.
A vigilante action thriller, 'The Boondock Saints' is a well crafted and entertaining action flick. If you're looking for films that explore similar ideas and themes, then you have come to the right place. Here's the list of best movies similar to 'The Boondock Saints' that are our recommendations. You can watch several of these movies like 'The Boondock Saints' on Netflix, Hulu or Amazon Prime.
10. The Equalizer (2014)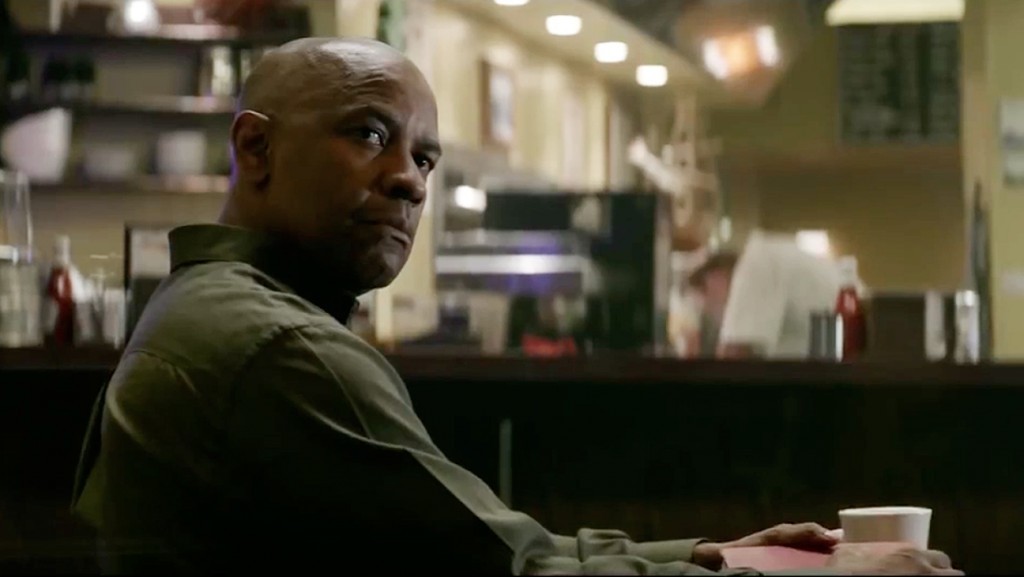 Based on the American television series of the same name, 'The Equalizer' follows Robert McCall (Denzel Washington), a man who has an unknown mysterious past. His past starts to uncover when he meets a young girl who seems to be under the control of ultra-violent gangsters; so he takes up the task upon himself to save her. 'The Equalizer' is stylistically slick and is replete with well-choreographed action sequences. Directed by American filmmaker Antoine Fuqua, it was criticised for its violence, which otherwise seems to be fitting very well into the narrative. A commercial success, 'The Equalizer' has been succeeded with a sequel titled 'The Equalizer 2' which released in 2018.
9. Desperado (1995)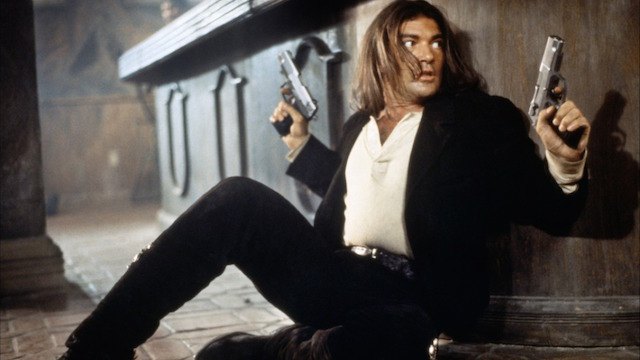 A part of the 'Mexico Trilogy', this neo-western action film follows "the mariachi", reprised by Antonio Banderas, who seeks revenge on the drug lord who killed his lover. 'Desperado' is an entertaining amalgamation of the Banderas' charm and Rodriguez's taste for dramatic violence. While the film does not hold a strong ground in terms of substance and craft, as 'El Mariachi' (1992) did, it is full of style and bravura. Robert Rodriguez crafts the thrills with ease and sometimes unusual brilliance. The film was not received well as its predecessor, but it is gripping for the most part and has amazing visuals.
8. Lucky Number Slevin (2006)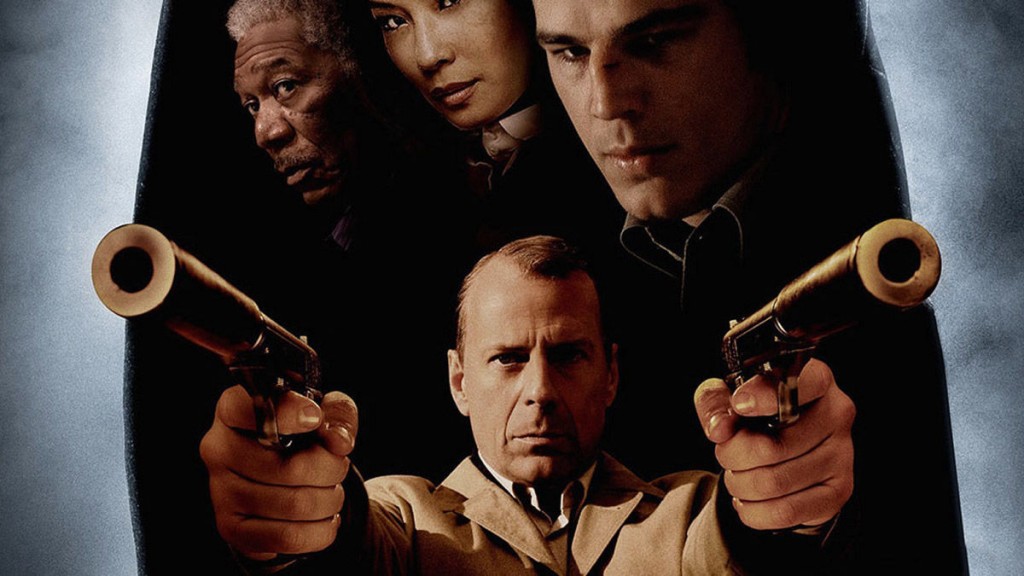 Directed by Scottish filmmaker Paul McGuigan, 'Lucky Number Slevin' is a crime thriller that centres around Slevin Kelevra, essayed by Josh Hartnett, who is mistaken for a man named Henry and thus lands in the midst of a gang war, led by two rival crime bosses, "The Rabbi" and The "Boss", played by Ben Kingsley and Morgan Freeman respectively. As a result, Slevin is put under constant surveillance by unremitting Detective Brikowski, essayed by Stanley Tucci, as well as the notorious assassin Goodkat. The film is structured on the lines 'Pulp Fiction' (1994) with its snappy dialogue, sensational violence, a jazzy soundtrack and underlying dark comedic tone. While the screenplay, written by American writer Jason Smilovic, is not as cohesive as the Tarantino masterpiece, 'Lucky Number Slevin' is quite a fun watch.
7. Man on Fire (2004)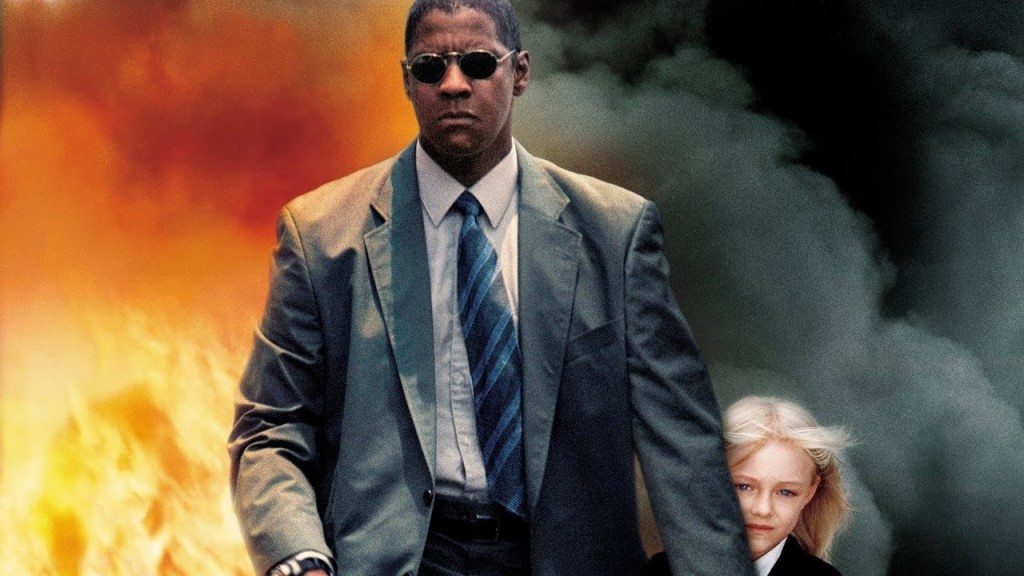 Adapted from 'Man on Fire', written by AJ Quinnell, published in 1980, this 2004 feature film stars American actor Denzel Washington as John Creasy, a former Special Activities Division operative/U.S. Marine Corps Force Reconnaissance officer who changes course to become a bodyguard. With the often demeaning work, Creasy turns to alcoholism and become increasingly despondent, until he meets a 9-year-old Lupita "Pita" Ramos, essayed by Dakota Fanning, and they form an unlikely friendship. All seems merry until Ramos is abducted to Mexico City and Creasy takes it on himself to save her and thus goes on a violent rampage of revenge. With Washington in the lead, much of the film's entertaining watch is credited to his performance. The chemistry between the two actors is solid and English director Tony Scott brings in the visuals complementing the action set pieces.
6. Sympathy for Mr. Vengeance (2002)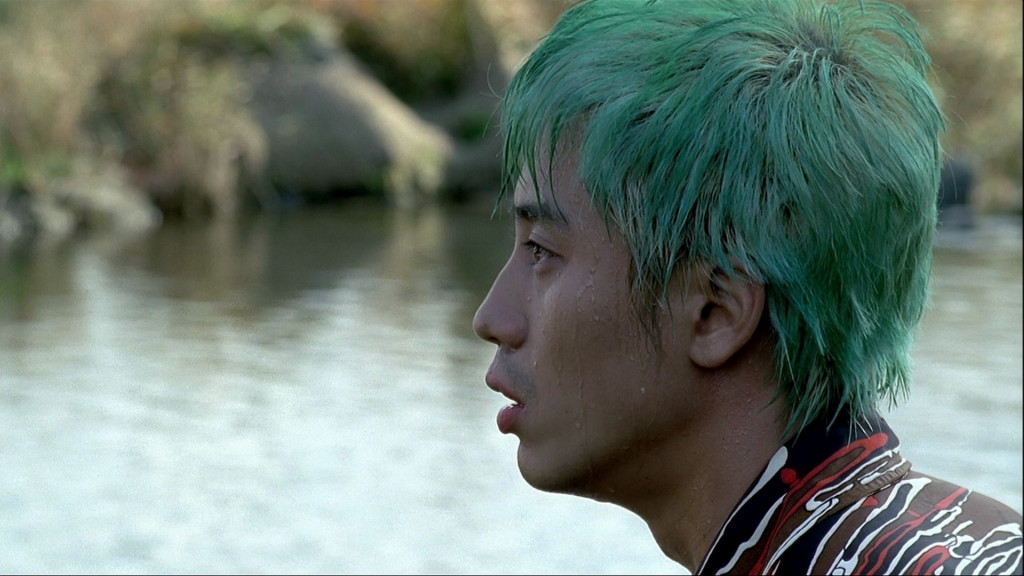 An action thriller, 'Sympathy for Mr. Vengeance' follows Shin Ha-kyun as Ryu, who goes on the path of vengeance and violence in an attempt to earn enough money for his sister's kidney transplant. Directed by South Korean filmmaker Park Chan-wook, 'Sympathy for Mr. Vengeance' is an archetypal South Korean film filled with exhilarating violence and swift action. The movie also kicks off the famed 'The Vengeance Trilogy' consisting of the classic 'Oldboy' (2003) and critically acclaimed 'Lady Vengeance' (2005).
5. Dead Man's Shoes (2004)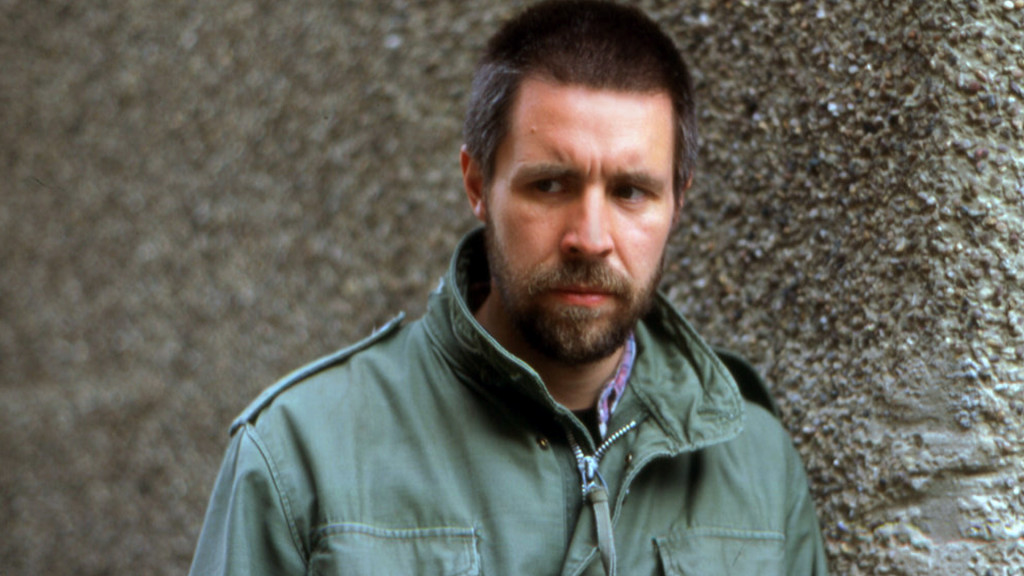 'Dead Man's Shoes' follows English actor Paddy Considine as Richard, an estranged soldier who returns to his hometown to fulfill his revenge from the criminals who had brutalized his mentally-challenged brother years ago. Written and directed by English filmmaker Shane Meadows, 'Dead Man's Shoes' is full of style more than substance. The film, while being a psychological thriller, contains a lot of physical violence which gives it a vigilante like quality. In addition to his filmmaking, Paddy Considine brings depth to his character showcasing the inner psychology of the torn soul and disturbed mind of the soldier. The editing, executed by Celia Haining, Lucas Roche and Chris Wyatt, is snappy and was met with praise from critics, with Philip French of The Guardian praising it, writing, "a very skilful, superbly edited piece of moviemaking."
Read More: Movies Like Wind River
4. Out of the Furnace (2013)
Primarily a drama, 'Out of the Furnace' follows the story of Russell Baze, essayed by Christian Bale, a Pennsylvania steel mill worker who has to break the law to investigate the mysterious disappearance of his is Iraq war veteran brother Rodney Baze, Jr., played by Casey Affleck. Directed by American filmmaker Scott Cooper, 'Out of the Furnace' boasts of an impressive cast consisting of talents such as Woody Harrelson, Zoe Saldana, Forest Whitaker and Willem Dafoe, alongside Bale and Affleck, whose cumulative efforts bring in the required dramatic flair. The screenplay, written by Brad Ingelsby and Scott Cooper, while being quite disjointed, provides enough for the director and actors to execute an entertaining and somewhat cohesive narrative. 'Out of the Furnace' received polarizing reactions at the time of release though, with some criticizing its underdeveloped narrative while others listing it on their top ten lists of 2013. Nonetheless, 'Out of the Furnace' is an engaging if not brilliant drama and action film, in my opinion.
Read More: Movies Like Cruel Intentions
3. Harry Brown (2009)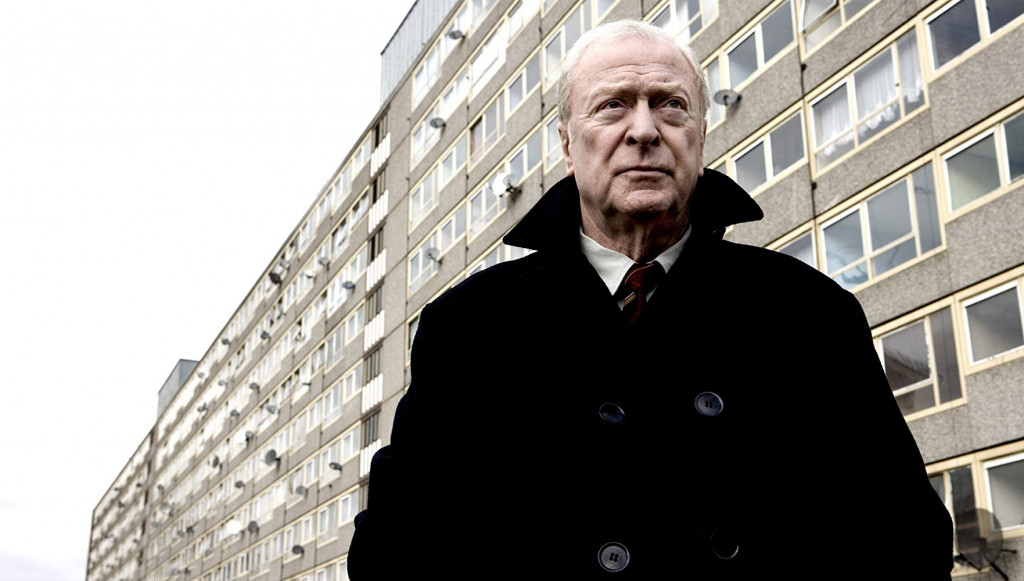 'Harry Brown' is vigilante action film that follows the titular Harry Brown, a widowed Royal Marines veteran who has the experience of serving in Northern Ireland during "The Troubles". After retirement, Brown has to take it upon himself to bring out his weapons when his friend is murdered by a violent gang. Directed by British filmmaker Daniel Barber, 'Harry Brown' is a merger of the cult classic 'Death Wish' (1974) and the unforgettable 'Gran Torino' (2008). While the film does not bring anything new on the table, it is charged by the brilliant performance of Michael Caine and strong and well-crafted action set pieces by Barber.
Read More: Movies Like The Talented Mr. Ripley
2. Death Wish (1974)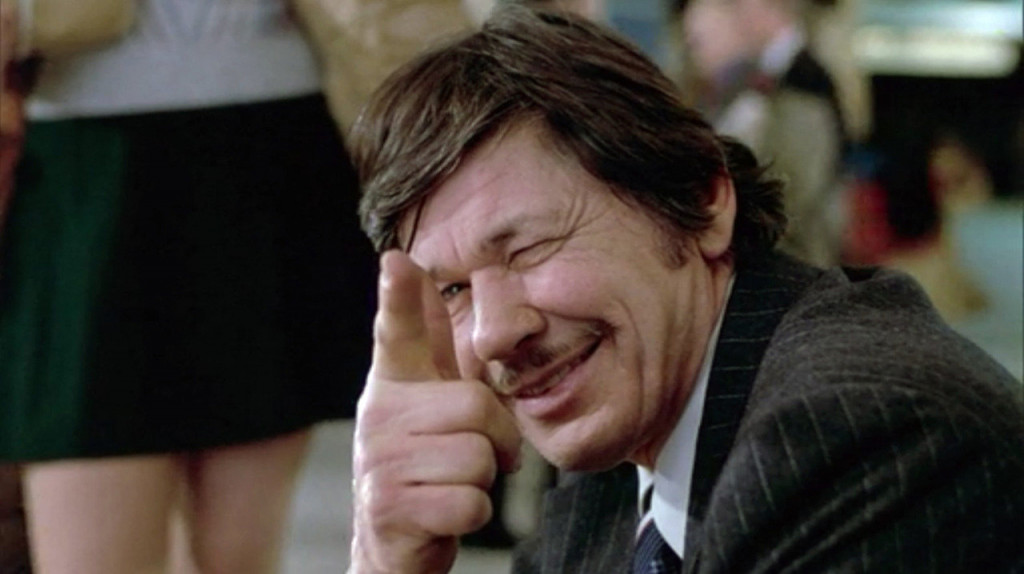 Scorned at for its positive perception of vigilantism within the narrative, 'Death Wish' did not receive any positive response at the time of its release. However, since then, it has grown into being one of the cornerstones of vigilante action films. Directed by English filmmaker Michael Winner, the film follows Paul Kersey, essayed by Charles Bronson, an architect in New York City who turns to vigilantism after his wife is brutally murdered by street punks.
Adapted from American novelist and screenwriter Brian Garfield's novel of the same name, published in 1972, 'Death Wish' is quite a deviation from its source material. While the book derided the notion of vigilantism, the feature film formed a narrative in support of the act. While many films of this genre try to sharpen the edges of morality, 'Death Wish' uses the action and the violence as the primary themes. In addition, with America facing the brunt of crime and misconduct, the violence of 'Death Wish' resonated with the audience, which led to the film becoming a commercial success.
Read More: Movies Like Sicario
1. Get Carter (1971)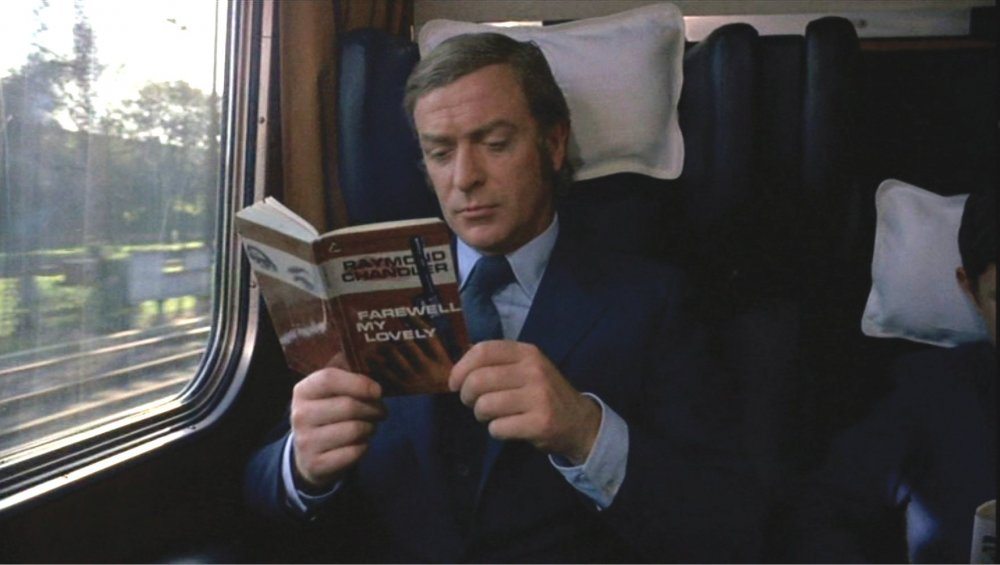 Written and directed by English filmmaker Mike Hodges, 'Get Carter' is a crime film starring the veteran Michael Caine as the titular Jack Carter, a gangster in London who has to travel back to his hometown after his brother Frank's fatal accident. However, upon analyzing the accident, Carter starts suspecting some murkiness and goes on a brutal path of investigation to dig out the truth. What makes the film a must watch is its gritty and realistic tone previously unseen in British cinema. The film is deeply rooted in psychology, criminal behaviour in particular. Despite its deviation from the archetypal action films at that time, the movie was met with lukewarm response from audiences and critics alike. However, since then, 'Get Carter' has gone on to become a cult classic and has even spawned a poorly directed remake, which stars Sylvester Stallone.
Read More: Movies Like Van Helsing