A coming of age comedy, 'Booksmart' follows Amy and Molly, played by Kaitlyn Dever and Beanie Feldstein, two graduating high school girls who plan to step out in the world to finally break all the traditional rules and party on their last day of classes. Directed by debutant Olivia Wilde and co-written by Emily Halpern, Sarah Haskins, Susanna Fogel and Katie Silberman, the film is a warm and fuzzy work of art chronicling the teen years. With a 97% rating on Rotten Tomatoes, the movie is, without a doubt, a must-watch.
For this article, I have taken into account films which explore the genre of coming of age using humour. They all explore the various aspects of the adolescent and teenage life – right from anxiety and alienation to raising questions about sexuality and identity. With that said, here's the list of best movies similar to 'Booksmart' that are our recommendations. You can watch several of these movies like 'Booksmart' on Netflix, Hulu or Amazon Prime.
10. Superbad (2007)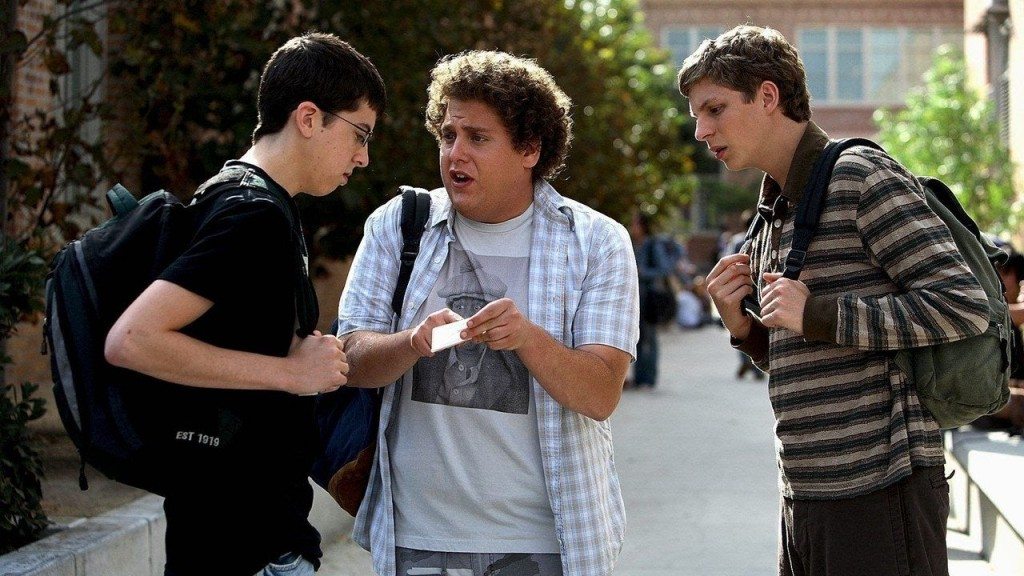 Directed by Greg Mottola and co-written by Seth Rogen and Evan Goldberg, 'Superbad' follows Seth and Evan, essayed by Jonah Hill and Michael Ceram, two teenagers who are about to graduate to high school. Before doing so, the boys take a vow to party and lose their virginity. However, it's easier said than done. The film is built upon juvenile humour – which is a mainstay of such films – but the narrative does not indulge itself completely in it. Rather, 'Superbad' utilizes the juvenile humour to venture into serious issues concerning teenagers. The narrative is steered forth by Hill and Ceram, who bring the required camaraderie to create an engaging coming of age experience.
9. American Pie (1999)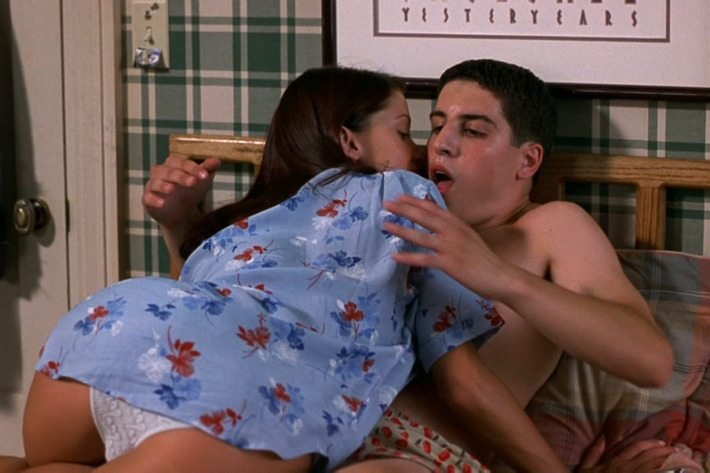 One of the defining teen films of the 90s, 'American Pie' follows Jim, Kevin, Oz, Finch, and Stifler – four friends who study in East Great Falls High who make a pact to lose their virginity by prom night. Directed by Paul Weitz and Chris Weitz and written by Adam Herz, the film is quite funny and sometimes witty in its employment of humour. It depicts how teenagers deal with sexuality. Filled with awkward moments, 'American Pie' creates a narrative that one would find relatable. While some critics dismissed the film as a "shallow dim-witted comedy" at the time of its release, it has garnered a pretty strong fan base over the passage of time.
8. Clueless (1995)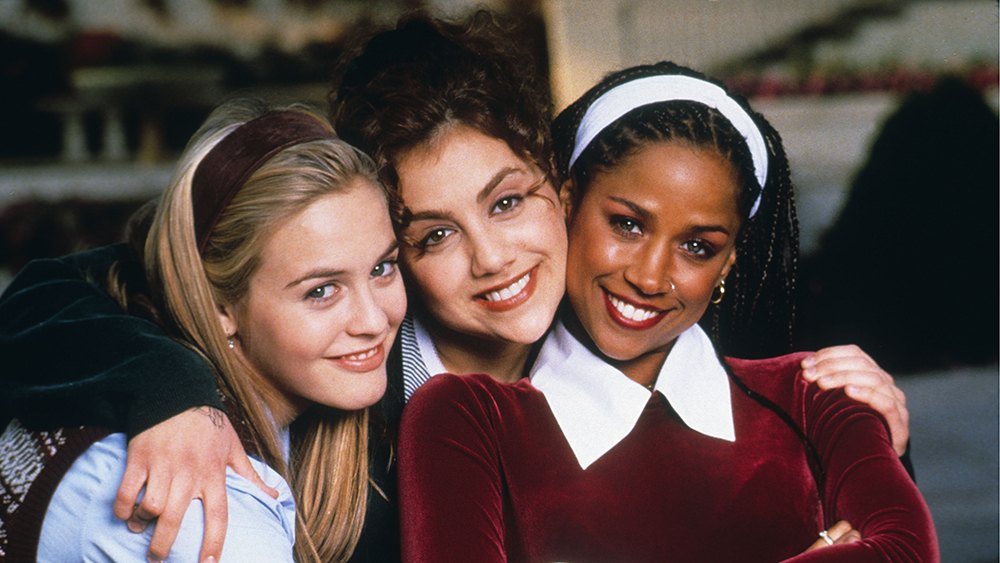 Written and directed by Amy Heckerling, 'Clueless' follows Alicia Silverstone as Cher Horowitz, a rich high school student who is popular among her peers. When a new girl, Tai, arrives in the college, she takes it upon herself to help her become popular. The film is an adaption of novelist Jane Austen's 'Emma', which was published in 1816. The film takes forth the challenges of popularity, acceptance and approval, which often seem to mar the teenage years. The film, over the course of time, has become a cult classic and is a staple of coming of age comedies.
7. Fast Times at Ridgemont High (1982)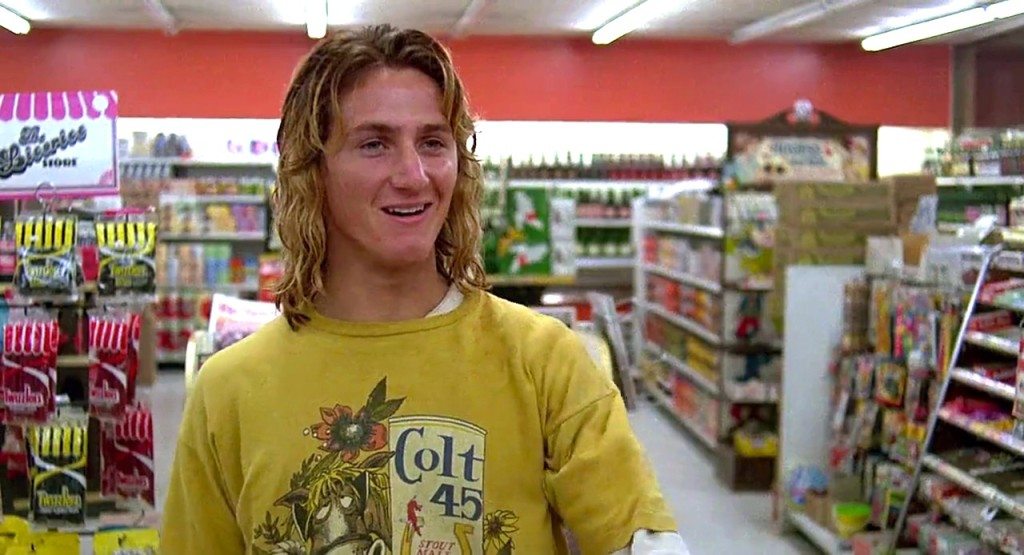 Adapted from Cameron Crowe's 'Fast Times at Ridgemont High: A True Story', this coming of age comedy follows a group of Southern California high school students who are navigating and enjoying what they consider as the most important subjects, i.e. sex, drugs, and rock n' roll. Directed by Amy Heckerling, the film is extremely comedic and entertaining. The film received mixed reviews at the time of its release but has since developed a cult following. 'Fast Times at Ridgemont High' was also inducted American Film Institute's "100 Years…100 Laughs" and was selected for preservation in the United States National Film Registry in 2005.
6. Eighth Grade (2018)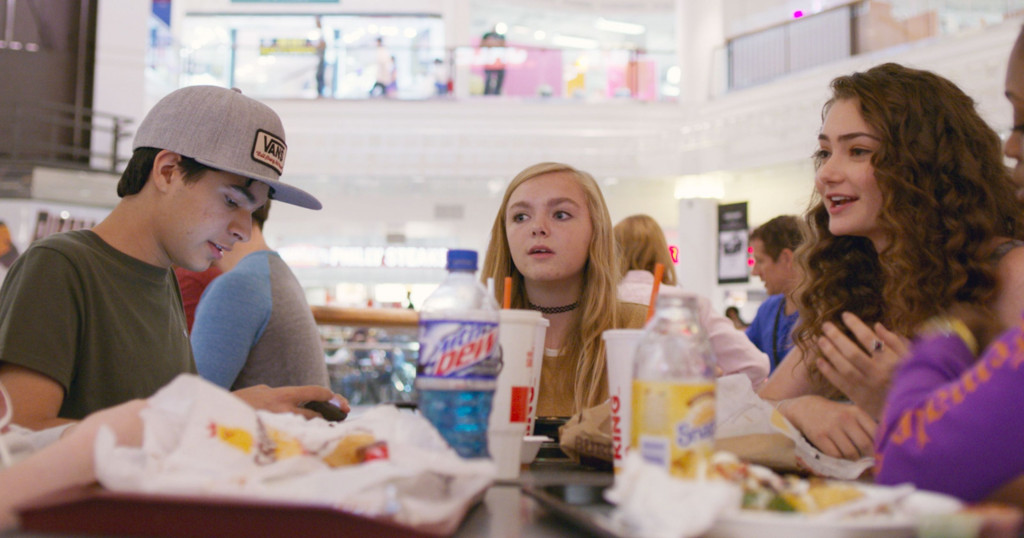 Written and directed by Bo Burnham, 'Eighth Grade' follows the life of Kayla Day, essayed by Elsie Fisher, an introverted young eight grader who tries to rise up from her anxiety before joining high school. The film also utilizes YouTube as a means to dissect the anxiety and its causes. It was probably the most commercially lucrative independent film of 2018. Burnham's direction shines throughout the narrative as he observes the life of teens with a compassionate heart and a non-judgmental tone. The film went on to be included in National Board of Review and American Film Institute's a "Top 10 Films of 2018". In addition, the movie was nominated in various aspects in award ceremonies such as the Independent Spirit Awards, Golden Globes and Critics' Choice Movie Awards, to name a few.
5. Mid90s (2018)
Written and directed by Jonah Hill, 'Mid90s' is set in 1990s Los Angeles and follows Stevie "Sunburn", essayed by Sunny Suljic, a young 13-year-old boy who chooses to divert his attention from his troubled life at time by joining older group of skateboarders. The film is crafted from Hill's own adolescent life and its experiences and is a funny yet extremely matured piece of work. Among its admirers, John DeFore of The Hollywood Reporter wrote: "…in emotional punch and shoulda-seen-this-coming skill, it is more like Hill's Lady Bird, a gem that feels simultaneously informed by its author's adolescence and the product of a serious artist's observational distance." The film won positive reviews and was nominated for "Best Feature Film" at the Berlin International Film Festival.
Read More: Movies Like Good Will Hunting
4. The Breakfast Club (1985)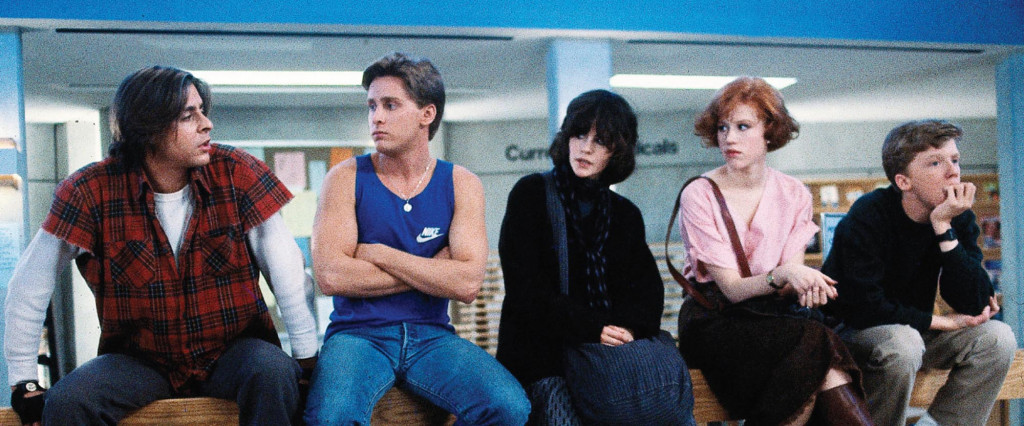 Written and directed by John Hughes, 'The Breakfast Club' is a comedy-drama starring Emilio Estevez, Anthony Michael Hall, Judd Nelson, Molly Ringwald and Ally Sheedy as Andrew Clark, Brian Johnson, John Bender, Claire Standish and Allison Reynolds – five teenagers who belong to different high school cliques spend a Saturday in detention with their strict and cranky assistant principal named Vernon, essayed by Paul Gleason. The detention seems to be a bummer until they realize that they have more than common characteristics and personalities, which sparks off a new friendship. The film is often said to be a pioneering piece of work in the genre of coming of age comedies and has been cited to be one of the best films of all time.
Read More: Movies Like The Fault in Our Stars
3. Dazed and Confused (1993)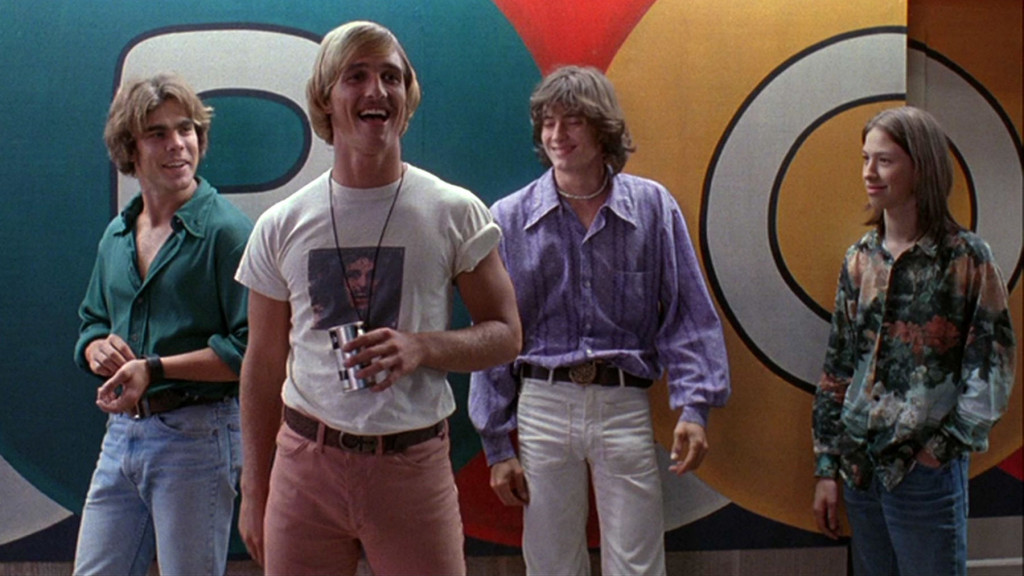 The third feature to be directed by Richard Linklater, 'Dazed and Confused' follows the adventures of high school and junior high students on the last day of school in May 1976. The film is built upon a strong foundation of Linklater's genius. His screenplay captures the essence of high school and the actors execute his vision with brilliance. The film received immensely positive reviews from critics and is now regarded as one of the best movies ever made. There is no particular way to describe its quality, one has to watch it first and appreciate its brilliance. Among its admirers, Quentin Tarantino cited it as one of his favourite films.
Read More: Movies Like Dazed and Confused
2. Juno (2007)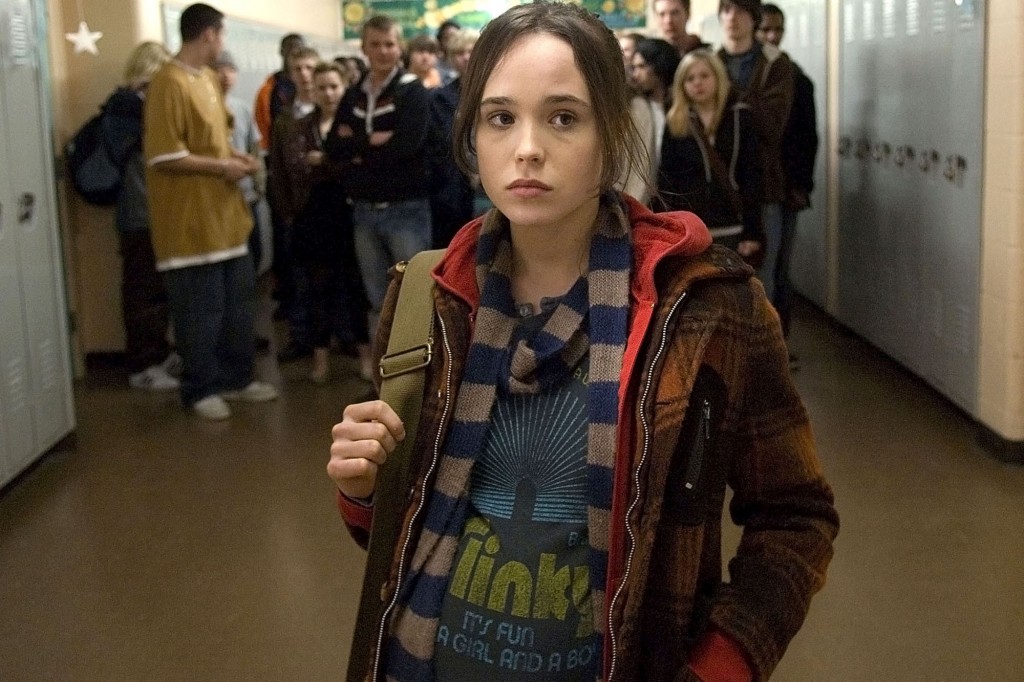 A coming of age teen comedy, 'Juno' follows Ellen Page as the titular Juno, an independent-minded teenager whose life seems to be going on track until she finds herself challenged with unplanned pregnancy which leads to her mature as an adult in order to deal with such serious problems. Premiering at the Toronto International Film Festival, 'Juno' received a standing ovation, which established its quality. Directed by Jason Reitman and written by Diablo Cody, the film is built upon a cohesive screenplay which led to an Academy Award win for "Best Original Screenplay". With a deeply compassionate look at a taboo topic, 'Juno' fearlessly breaks the boundaries of coming-of-age genre.
Read More: Movies Like The Shape of Water
1. Lady Bird (2017)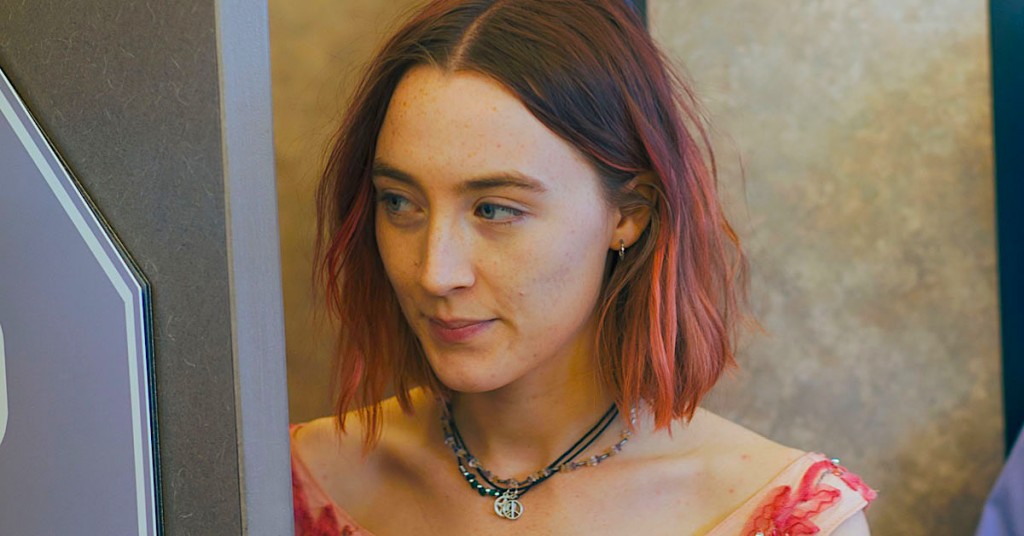 Written and directed by Greta Gerwig, 'Lady Bird' is set in Sacramento, California, and follows Christine "Lady Bird" McPherson, a high school senior who tries to navigate through her friends, her love interests, her college and her turbulent relationship with her mother. It has a deeply intimate, personalized perspective from Gerwig, that makes for a truly memorable cinematic experience. In addition, Saoirse Ronan as the titular Lady Bird and Laurie Metcalf as her mother win the hearts. One of the most critically acclaimed films of 2017, 'Lady Bird' was nominated for five Academy Awards, and won two Golden Globes out of four nominations.
Read More: Movies Like Lady Bird