'The Breakfast Club', directed by John Hughes and released in 1985 is perhaps one of the most important and critically acclaimed films of the coming-of-age genre. Revolving on quite a simple storyline, it focuses its exploration of adolescence on the gradual development of the characters' interaction. Five teenagers come together for a Saturday detention: the young nerd, the handsome athlete, the spoiled princess, the weird outcast and the rebellious criminal.
Although all from different cliques and sharing nothing in common at first sight, they slowly take down their stereotyped masks and find themselves with similar struggles to which they can empathise and strongly relate. Many other films have taken the route of teenage hood, exploring and approaching it in different ways. Wether we can directly relate to the story or not, there will always be emotions, feelings or perhaps memories that will emerge because, after all, we've all experienced being a teenager in one way or another. We have tried to come up with a list of films similar to The Breakfast Club that are our recommendations. If you are interested, you might be able to stream some of these movies like The Breakfast Club on Netflix or Amazon Prime or even Hulu.
12. Heathers (1988)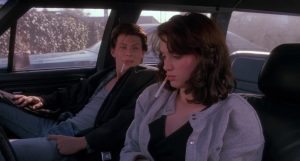 Let's start with another classic, once more set in between the living walls of high school. Veronica (Winona Ryder) is part of the popular clique consisting of her and three other wealthy girls all named "Heather". After becoming tired of her "mean girl" reputation, she decides to leave the circle and quickly becomes attached to a disruptive outcast and subsequently to a murderous plot. In this praised black comedy, we dive into an exploration of peer pressure, gossip and drama as a perpetual heavy element in the world of youth. Through its unconventional twist to the typical high-school storyline, we see teenagers growing up in a world of competition and anger, where status often seems more important than it should be.
Read More: Movies Like Spirited Away
11. Pretty In Pink (1986)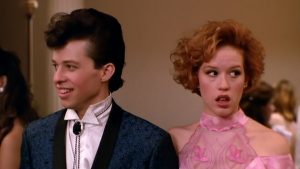 Molly Ringwald shines once more as the lead character in this romantic comedy set in a turbulent and clique-divided high school background. Although predictable in its world of secret crushes, conflicting friendships and kisses at one's front steps, its sweetness and charm surpasses its clichés generously. Andie is a middle-class student reaching her high school's senior prom who gets asked on a date by a boy from the arrogant "rich kids" clique. Ignoring her best friend Duckie's warnings, a friend who is secretly in love with her, she walks down the path of teenage hood and experiences the excitement of youthful romance. An outstanding performance by The Breakfast Club's redhead beauty that surely reminds us of that classic we love.
Read More: Movies Like Sherlock Holmes
10. Grease (1978)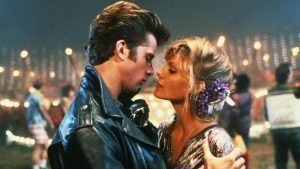 This musical classic that lives on through generations and generations, for its energy and uplifting entertainment and the iconic faces of John Travolta and Olivia Newton-John, brings us back to the heart of the two-sided teenage-hood. With well-defined and intriguing characters we have the innocence and naivety of the sweet and beautiful Sandy, while on the other side its the bad boy and rebellious attitude of the greaser Danny that takes the lead. Through breakups, makeups and all the high-school drama and thrill, we have a story that cornily brings the teenagers to dance and sing out their emotions and impressions, which although sentimental and cliché, are relatable and real.
Read More: Movies Like Ex Machina
9. Stand By Me (1986)
Although narrating the lives of slightly younger kids than the ones we are mostly dealing with in this list, this coming-of-age drama recounts the same importance of friendship in the moments of youth where parent do not always comprehend the issues and anxieties their kids are confronting. Based on a Stephen King novel and to the sound of Ben E. King's famous song we are told the adventure of four 12-year old boys who go on a hike, trying to find the body of a local missing boy. Together on an intense journey told with a moving and poignant plot, they grow internally and bond through the experience, as well as through the ending of their childhood and the start of something new.
Read More: Movies Like Groundhog Day
8. American Graffiti (1973)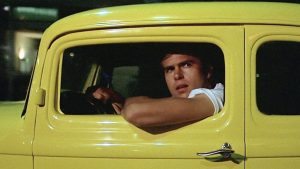 Before creating the worldwide known and acclaimed film franchise that led him to become one of the financially most successful filmmakers of all times, George Lucas co-wrote and directed this coming-of-age comedy starring a variety of actors and inspired by his own adolescence in the Californian city of Modesto. Set in the early 60's it recounts the last summer night of a group of high-school graduates in the backdrop of the baby boomer's popular culture of cruising down the streets to the beat of rock and roll. Filled with exciting characters, it explores these teenager's attitudes, feelings, ambitions and regrets at the end of their iconic and forever-to-be-remembered high-school experience. After all, it is one everybody gets to live through, in a way or another.
Read More: Movies Like Juno
7. Kids (1995)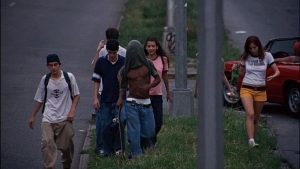 This independent coming-of-age drama is definitely a strong, harsh and raw observation of teenage youth, with a clear message when handling the topic of sex and drugs in the hands of reckless kids, lost in a world where they probably don't know better than to do what they do. Directed by Larry Clark, it revolves around a day in the life of a group of teenagers who engage in unsafe sexual activities and spend their time chatting while drinking, smoking and skateboarding. While some hang around the city streets, parks and go to an unsupervised party, one of them tries to locate another after having been tested HVI positive. Although it will not leave you with a smile on your face or a sense of satisfaction, it contains an honest and realistic approach on the dangers faced by these kids, through a social commentary and serious alert that might even be more important.
Read More: Movies Like The Predator
6. The Perks of Being A Wallflower (2012)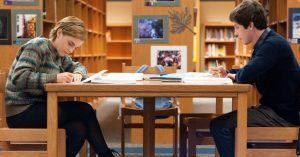 Going through high-school isn't always easy, especially when you're a newcomer and must find your way in, in a classroom full of unknown smiling faces who could be welcoming you as much as judging you. Young Charlie has just come out of a mental health institution because of depression and is set to begin his freshman year. Shy, introvert and shrunken in the busy and eventful stream of high-school, he struggles finding friends at first, until he meets seniors Sam and Patrick who open him doors into a fun, liberating lifestyle in order to have a taste of what life can really be. With its fantastic cast of Emma Watson, Logan Lerman and Ezra Miller, it's a great interpretation of teenage struggles and of how growing together with bonds and friendships makes life nicer and lighter of all its problems.
Read More: Movies Like Blackkklansman
5. 10 Things I Hate About You (1999)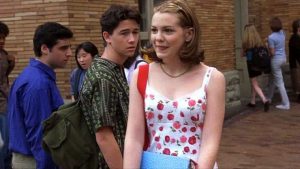 The characters of this amazingly entertaining and sweet romantic comedy surely remind us of the 5 heroes in detention, due to their stereotype-based characterisation, that nevertheless is also surpassed by their inner similarities and attitudinal development. From the sweet and naive new student, the popular beauty queen and the narcissistic senior to the rebellious bad boy, the geek and the antisocial unpleasant sister, it probably covers all types of high-school individuals and cliques. In a story that interconnects each character's story, we face once more adolescence's gossip influences and judging miscommunications. However under each first-impressions, there's a human being with feelings and confused mismatches, aspects that are part of growing up and a topic that this light-hearted film greatly observes in a fun and amusing way.
Read More: Movies Like Irreversible
4. Dazed and Confused (1993)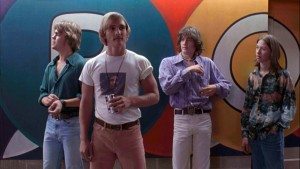 Just like "The Breakfast Club", we're here introduced to a variety of stereotyped characters who under their well-defined layers of personality, portray a set of emotions and motivations that unite them all into the meticulous yet typical world of teenage-hood. Set in the late 70's, the story follows the last day of high school for various groups of new seniors and arriving freshmen, in which initiation ceremonies and parties will throw its path into the air, unraveling wild and eventful adventures to the beat a glorious and feisty rock n' roll playlist. Starring a large ensemble cast which includes Matthew McConaughey, Ben Affleck, Adam Goldberg, Milla Jovovich and many more, this comedy is another classic of the coming-of-age genre one should not miss.
Read More: Movies Like The Shining
3. Thirteen (2003)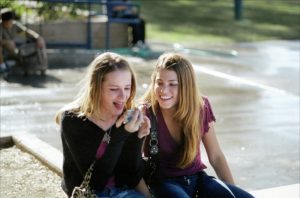 Although made 20 years later and approached in a darker and heavier way, when coming down to the chore themes, much of it is the same as the topics explored by the 1985 classic of John Hughes. When thirteen-year old Tracey strips off her good-girl image and becomes friends with the popular and rebellious Evie, things start to change, as provocative clothing, sex, alcohol and drugs enter her lifestyle and bring turmoil into her relationship with her mother. The high-school pressure to "fit-in", to "be cool" and to find a place in this world of judgement and social construct is strongly present in this teenager's life. So is the incomprehension and ignoring attitude of the adults around her which only enlarge her doubts into bigger chaos.
Read More: Movies Like The Incredibles
2. Ferris Bueller's Day Off (1986)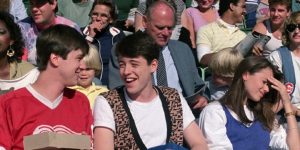 Ferris Bueller is a cheerful and positive teenager experimenting life and enjoying every second of it. Just like that, he decides at his wake to fake illness in order to skip school and go on an adventure. Ingenious as he is, he manages to take his friend Cameron and girlfriend Sloane on a sightseeing tour through the city of Chicago, driving in Cameron's father's red Ferrari and joining a joyful crowd in a parade. Exploring the different teenager mindsets that shape each character in their own way, this film pretty much works as a motivation and burst of positivity to all the downfalls, struggles and vulnerabilities present in growing up. Together with its undeniable sense of comedy and entertainment, Ferries speaks to the viewers and gloriously tells them to open their eyes and embrace life's beauties.
Read More: Movies Like Knocked Up
1. Sixteen Candles (1984)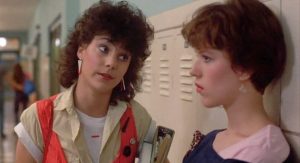 Only a year before the grand release of "The Breakfast Club", director John Hughes had already introduced the unsettling and complicated teenager world in "Sixteen Candles", casting Molly Ringwald and Anthony Michael Hall, who would both rejoin their talents in the upcoming classic. In this coming-of-age comedy we find high school student Samantha in repeating states of embarrassment as she goes through her sixteenth birthday being forgotten by her family due to her sister's marriage set to the day after. With classroom scenes, bus rides and free-house parties, it has gotten it all for a honest and relatable portrayal of the struggles, insecurities but also achievements of adolescence.
Read More: Movies Like Love, Rosie