Films can at times be overwhelming for your emotional threshold to bear. Once that is crossed, tears gush out like water from a faucet. Certain movies manage to tap into that side of your heart and conscience that houses your gravest fears and insecurities. Films like 'Terms of Endearment' and 'Toy Story' have the unanimous vote when it comes to the saddest movies ever made. But the beauty of cinema is its ability to be accessible to a marge spectrum of people and their different personalities.
A sad movie doesn't necessarily have to kill people to evoke compassion. A director's craft in bringing out his story's weighty tone through a character or the visual tapestry also matters. Here we bring you the list of top 10 sad movies of 2019.
10. A Dog's Journey
'A Dog's Journey' comes with a statutory warning for dog lovers (and otherwise): it will make you weep. Although the notion is true with almost any dog movie where the lovable canine creature dies, 'A Dog's Journey' is special as its protagonist Bailey changes bodies quite frequently. In an impressive concept, director Gail Mancuso narrates Bailey's story through several lifetimes as he intends to keep his promise. His journey starts off with Ethan and Hannah on their play farm. He meets and befriends CJ, their newly born granddaughter, but separates due to her mother. As he leaves his body, he promises Ethan to forever take care of her beloved granddaughter.
The followup to 'A Dog's Purpose' is based on the 2012 novel of the same name. While the spirit of love and affection remains contagious with the second installment, the struggle to escape the trappings of a genre movie also persists. The execution might be a bit lacking but 'A Dog's Journey' has its heart at the right place.
9. Harriet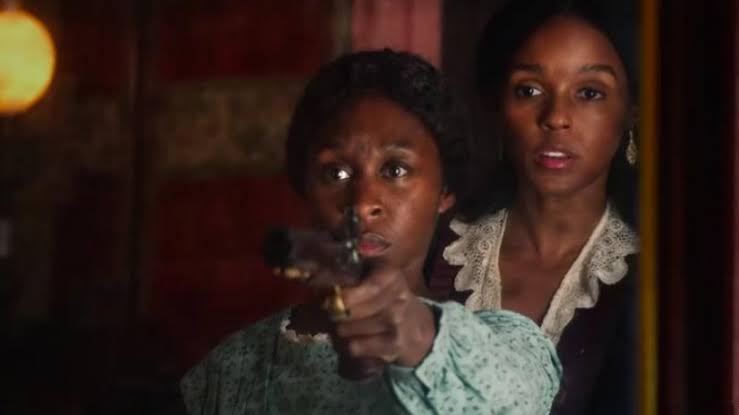 'Harriet' is the much-awaited biography of Harriet Tubman, the revolutionary protagonist in America's political history of struggle against racism and slavery. Cynthia Ervio portrays the titular character in Kasi Lemmons' sincere narration of Tubman's extraordinary life journey. The striking visual scale of the film captures slavery with sincerity and provocation. The representation gets better with a decent background score and technical soundness of the three-act structure. Despite being rough around the edges, 'Harriet' pulls through on the back of its deeply inspirational subject-matter and a celebration of the life of Harriet Tubman.
8. A Beautiful Day in the Neighborhood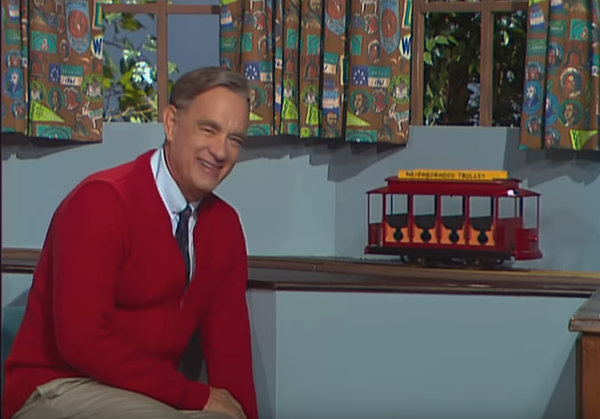 Hollywood's darling and America's sweetheart, Tom Hanks plays one of the most loved and cherished television personalities around the globe, Fred Rogers, in Marielle Heller's narration of the relationship Rogers shared with journalist Tom Junod. Heller, after her wildly successful romp with 'Can You Ever Forgive Me'?, assumes charge to navigate Junod's herculean task of profiling Rogers, at the time holding reverence akin to the POTUS.
While the primary focus remains the Junod's assignment and how the bond between him and Rogers evolves, the film provides keen insights into the mission that Rogers set out to spread optimism and invoke kindness in American youth. Heller's sensitive take and Hank's poignant portrayal of Rogers ultimately strike hard at the larger picture of empowering little children and making them realize they're special. Set for a release just within the time for Academy previews, expect 'A Beautiful Day in the Neighborhood' to steal a lot of gold come February and, of course, your hearts.
7. Diane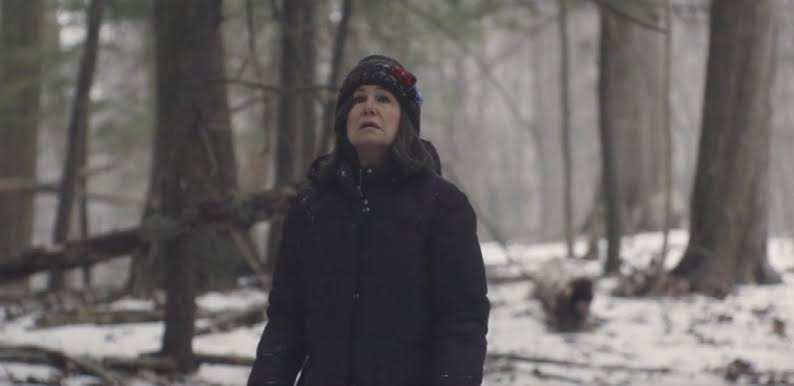 Mary Kay Place's central act in 'Diane' as the titular character might possibly the most deeply affecting and observant character study this year. 'Diane' revolves around the life of Diane, a single mother whose attentions and energy go into caring for her addicted son and bedridden cousin. Her efforts to establish an emotional hallway in her relationships bring back repressed memories of her past life choices, aging, and loss of friends and family. Diane's inner turmoil is almost masked by her outward appearance of being compassionate and helpful to others around her.
Kent Jones, a former film critic-turned director, pushes the boundaries of realism in film and greatly impresses with his maturity and organic narrative. His trained eye and instinct steadily bring out Diane's quandary and remorse to great impact. When Diane writes in her journal, "My loved ones are gone and I'm left to be", it takes her (and us) closer to her soul than any soup kitchen possibly could. Casserole dishes can only heal so much, and a lead role for a respected actress serves us all.
6. Peterloo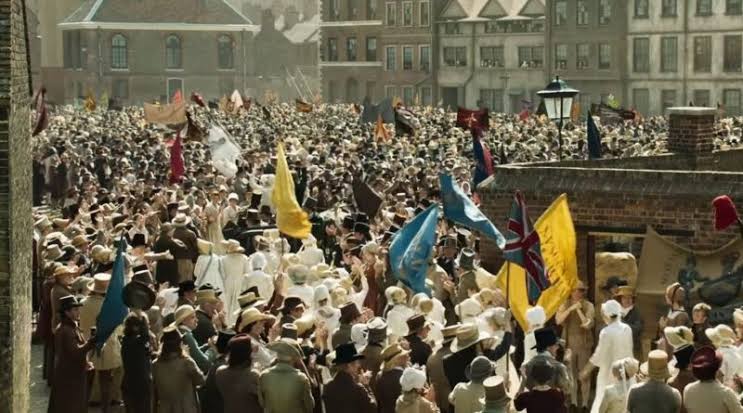 Mike Leigh's highly political and deliberative 'Peterloo' recreates one of British history's most infamous and controversial events. The Peterloo massacre of 1819 is remembered as a black chapter in British socialist literature and resonates through the 19th century as a significant movement. Leigh, a native of Manchester, the ravaged battleground of the massacre, maintains historical accuracy in his depiction of the events. He has conceded that the massacre remained "a well-kept secret" for many long years, highlighting the perversion of history and attempts to hide the government's brutality.
Leigh's passionate account of the events is not only an important reminder of the fundamental promise that democracy offers with its system but also a wake-up call for those silently watching powerful, omnipresent States trample down on the voice of the people.
5. Toy Story 4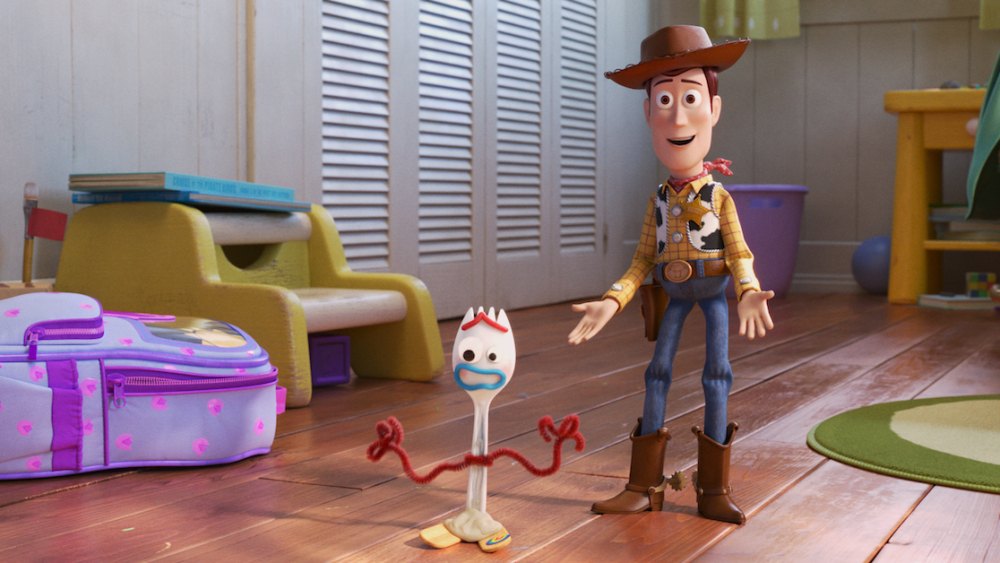 The usual gang is back yet again as the 'Toy Story' juggernaut continues. The highly reflective and innovative characters embark on a road trip in the latest presentation, only to surprisingly reunite with an old friend and discuss musings on their lives as children's most prized possession. Woody and Buzz come together with Bo Peep, their long-lost comrade, invoking instant nostalgia and emotion. Pixar's crown jewel retains its status as its most successful venture and continues inspiring future filmmakers. Sagacious observations on parenthood and remarkable attention to detail in recreating the Pixar magic makes Toy Story 4 one of the best family movies of the year
4. Joker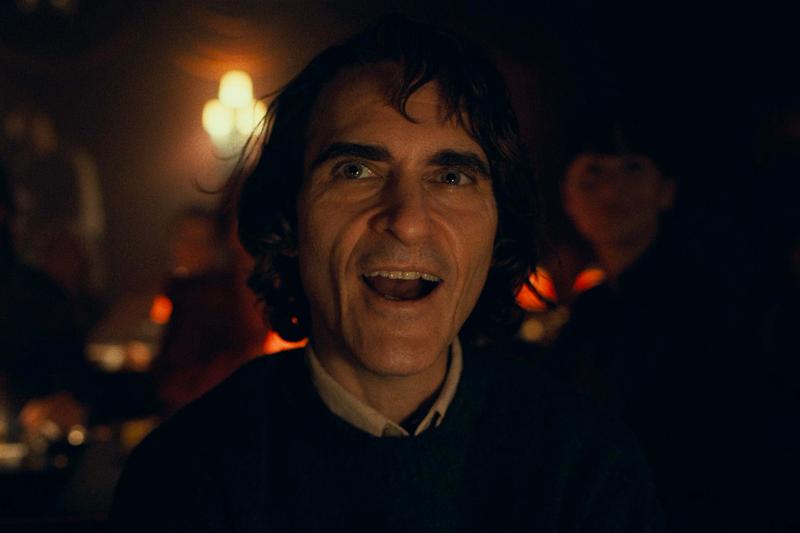 Calling 'Joker' a comic book movie will be a gross injustice to Phillips' personal vision and Phoenix's Oscar-worthy performance. Serving as the eponymous character's origin story or thereabouts, 'Joker' takes a hard-hitting look at a mentally ill man's torture at the hands of the society. Arthur Fleck loses his job after he brings a gun to a children's hospital as a clown. He lives with his mother who is apathetic to his existence and herself delusional. His life changes one fateful night as he finally tips over and finds a new, empowering identity of the Joker.
There is so much to admire about the effort Phillips puts in terms of the background score and tone. There are hardly any bright colors used either in the characters' dresses or otherwise; there are almost no shots in natural sunlight- in fact, you probably don't even see the sun for the majority of the film. The set up is immensely exploited by Phoenix, who takes to Arthur's skin with masterful craft and honesty that makes a villainous character heroic. The control he showcases over his facial expressions and body language is matched by his ambitious swipe to be as carefree as he possibly can.
The moment of epiphany happens when Arthur bids farewell to his adopted identity through a graceful swansong and assumes Joker's is when the film truly relishes. With its clear-eyed and loud message about mental illness and society's institutional neglect, 'Joker' is an electrifying and haunting experience, embellished by the vision of its creator and the theatrics of its driving force.
3. Avengers Endgame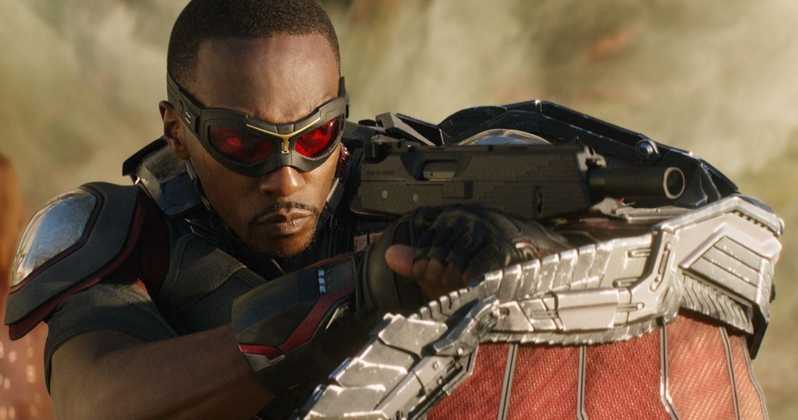 The Russo brothers make a painstaking attempt to make the last two Avengers films the most emotional you've gotten watching Marvel movies. 'Endgame' draws curtains on a generation of superstars portraying iconic characters and a franchise that forever changed the landscape and ambition of the superhero genre. The film continues in the aftermath of Thanos' snap of fingers, as the world comes to terms with their new fate. Antman, of all the caped crusaders, relays his discovery that could potentially undo the decimation of half of the universe.
Great sadness dawn on you as an aged Captain America makes way for Falcon by giving his shield. That moment encapsulates the mood that pierces through at the end. For loyal franchise fans, 'Endgame' is going to be one bumpy ride.
Read More: Best Historical Movies of 2019
2. Marriage Story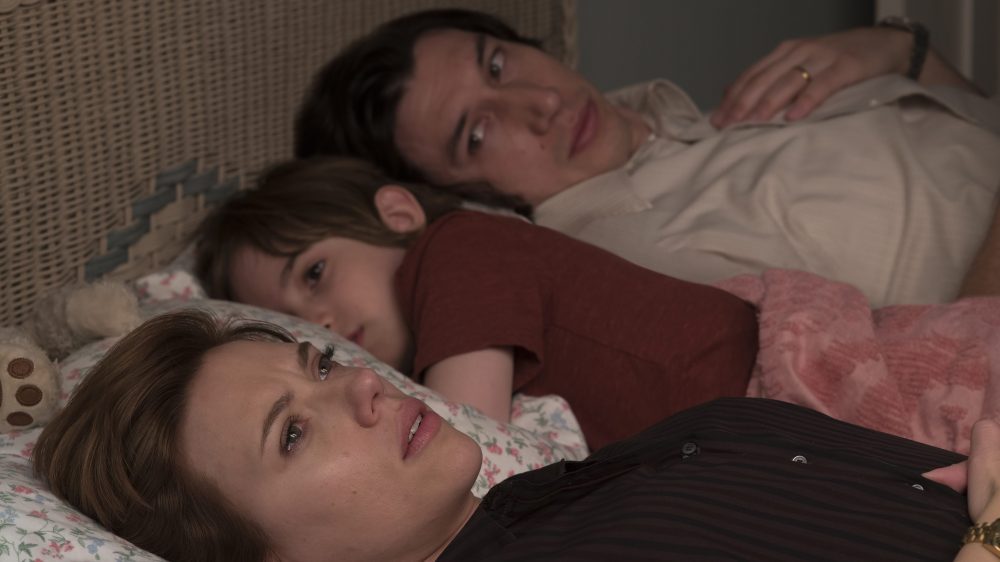 Noah Baumbach's 'Marriage Story' is a sharp and sympathetic gander at a marriage breaking up and a family remaining together. While we streak through significant and every day circumstances, we hear Nicole (Scarlett Johansson) clarify what she adores about her better half Charlie (Adam Driver). Charlie cherishes his role as a father, and how it's practically irritating how much he adores it. He's almost an antithesis to the traditionally accepted and perpetrated idea of masculinity; he cries effectively in films; he's exceptionally focused, unflinching and is extremely clear about what he needs. Charlie's description of her significant other lays a platform for the two central characters.
She's an extraordinary artist – irresistible; he's a devoted, selfless mother. And she always astonishes by the choice of her presents. While we hear this couple present what they've recorded, we get the opportunity to get them post-break-together in a marriage go between's office. The purpose behind the recordings is revealed to be the pair's attempt to understand why they married each other; a revisit to the vows and the excitement of a new life produces a harsh, heart-breaking reality about relationships and love.
What pursues at that point is a sincerely crude voyage into growing up, while attempting to make sense of how to make due alone. Bliss is an individual inclination and can't be veiled as something as insignificant as washing dishes or overlooking a basic food item list on your way to the grocery store. We become more acquainted with minimal about Charlie's adolescence, however, Nicole's family and home are something that is directly trying to everything.
Johansson and Driver are majestic in their roles. The latter will truly be a contender for the Best Actor award come February. Johansson gives a career-best performance playing a selfless mother, whose ambition to realize her dreams is as important as her family. A melancholic, heavy-hearted yet joyously bittersweet story about marriage and its unfortunate path to severance in order to find happiness. No cheek will be left dry.
Read More: Best Crime Movies of 2019
1. Waves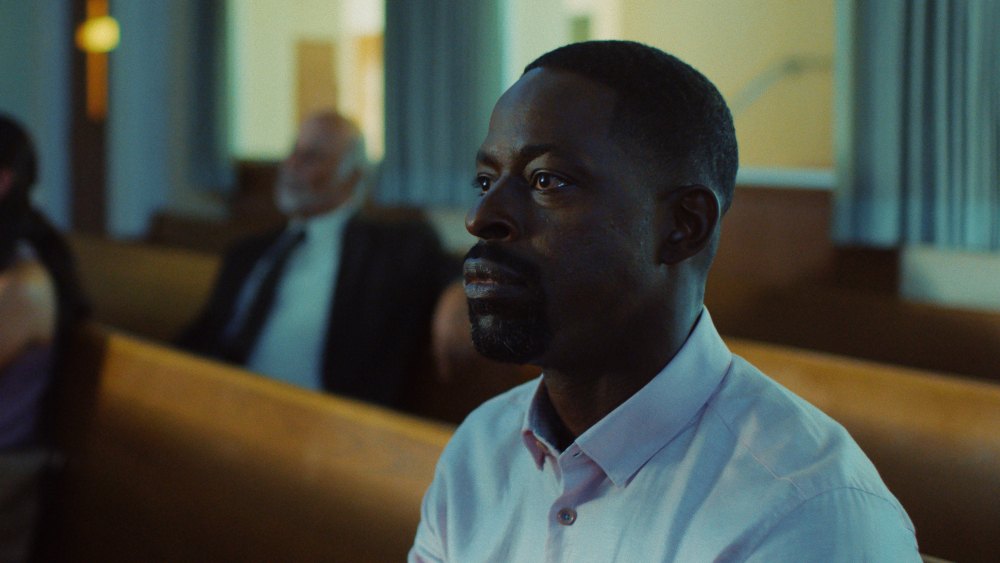 Trey Edward Shults' surely has made some amazing progress since 'Krisha', his low spending presentation where he recruited relatives to make a generally welcomed yet a rather one-note contemplation on a family pariah. However, here with 'Waves', his universe has extended exponentially, to the point where he's currently thinking about headier topics including aggressive behavior at home and the enthusiastic eventual outcomes of misfortune. 'Waves' principally centers around secondary school senior, Tyler Williams (played by Kevin Harrison Jr). Tyler's dad Ronald (Sterling K. Brown) goes over the edge in pushing his child to turn into a star wrestler.
Before long a progression of occasions causes Tyler to wind crazy, prompting an awful catastrophe which influences the Williams family, yet the whole network also. Tyler's descending direction starts when he harms himself while wrestling and gets desperate anticipation from a specialist who advises him that his profession as a competitor is finished and he ought to experience the prompt medical procedure.
Shults uses a heart-beating score, blending both electronic and rap music, to annal Tyler's emergency. It's an instinctive encounter, much the same as observing a portion of the better music recordings which get you from the beginning. This is exactly how disasters happen especially including youngsters and abusive behavior at home and Shults is totally on the imprint, demonstrating how such tragic occasions essentially go down.
Read More: Best Black Movies of 2019