From having non-existent roles in the movies dominated by white actors to becoming an essential part of Hollywood, African-American representation has come a long way. And all of the credit goes to the black filmmakers, who pushed the boundaries placed on them and broke the walls created to stop them. They shattered stereotyping of black people in movies as well as they did with the box-office. 2019 has been a wonderful year in that regard, with some truly great work finding its way to the big screen. Here is the list of best African-American films of 2019:
10. The Boy Who Harnessed the Wind (2019)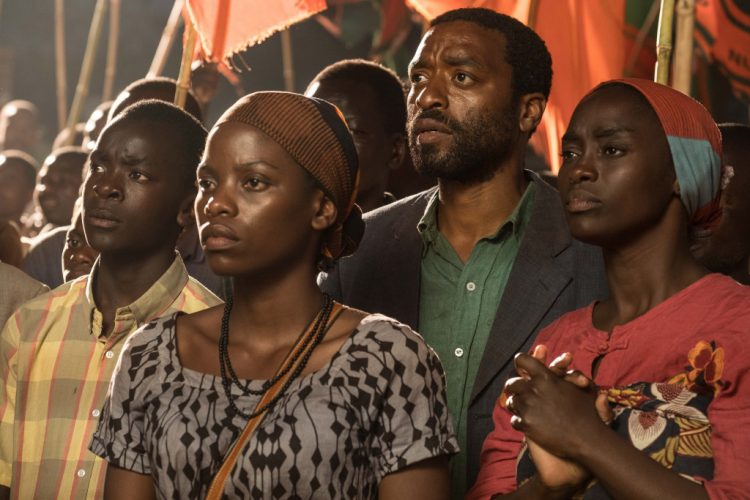 William Kamkwamba was only 13-year-old when he changed the course of his village's life in Malawi. Born in poverty, he was a bright student. He loved going to his school, however, his family was going through some tough times due to which they couldn't afford his tuition anymore. Young William was thrown out of school because of this. Meanwhile, his village faced famine, which is the reason that hurt his family's economic status.
William decided to do something about it. So, he sneaked into his school's library and with the help of the book made a windmill to save his village. Kamkwamba penned his story in collaboration with Bryan Mealer and wrote a critically acclaimed book by the name of 'The Boy Who Harnessed the Wind'. It has been adapted into a screenplay by Academy Award-winning actor, Chiwetel Ejiofor, who also directs the film.
9. Harriet (2019)
While talking about the history of African-Americans, there is one thing that will forever stick out like a sore thumb. It is the issue of slavery. This time can never be erased from history and neither should it ever be forgotten. The people whose families traded in slaves will try to wash themselves of the utter disgrace that their ancestors had levied on them. However, for African-American people, that time will be the reminder of the strength and perseverance that their people showed to build a better future for them. Harriet Tubman's story is one of those tales. Tubman was born into slavery and had to go through some very horrible experiences while serving the masters.
She succeeded in freeing herself of this bondage, but she didn't stop at that. She worked for the freedom of her people and became a prominent figure fighting for emancipation. She was a part of the Underground Railroad, she helped recruit men for John Brown, and she worked as a spy for the Army during the Civil War. She was also actively involved in the struggle of equal rights for women, especially in issues like voting. She was a woman of fierce courage and indomitable will, and this is what makes her story so important.
8. The Burial of Kojo (2019)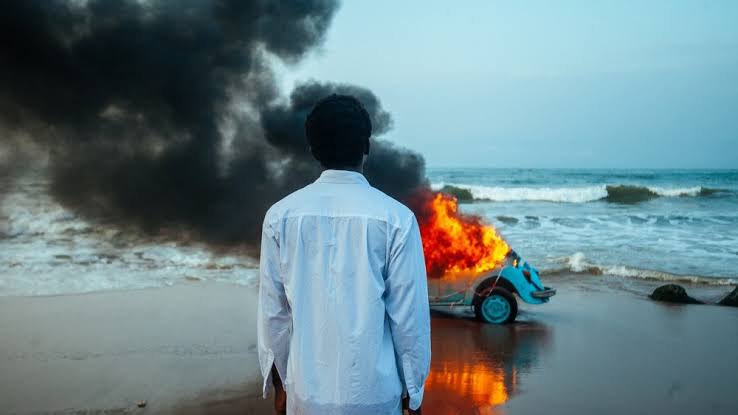 The premise of 'The Burial of Kojo' is rather tricky to describe. While the film is all about love and family, it also has the tone of mysticism and faith in accordance with the beliefs of the characters. The protagonist is a young girl named Esi who embarks on a journey to save her father, who has been trapped in a mine shaft. However, it is not the regular path that she takes.
7. The Last Black Man in San Francisco (2019)
Jimmie has had his eyes on a house for a very long time. When he sees that it is being sold, he asks the help of his friend Mont to get it for himself. The reason behind his obsession is that the house was built by his grandfather. Understanding of his emotions, Mont agrees to help. What happens next is a chain of events that reveals some secrets, but mostly, helps the two men get a perspective about life and where they belong in this world.
6. Dolemite Is My Name (2019)
Eddie Murphy is one of the most famous comedians. His comic timing is unparalleled and he is known for bringing a certain idiosyncrasy to his characters. Rudy Ray Moore was also one of those actors who had a peculiar comic sense, and it is the little quirks in his act that made him so popular. He is best known for playing the lead role in the film 'Dolemite' and its sequels. Moore worked at the time when black actors were not cast as the lead roles. This gave rise to blaxploitation cinema, where the African-American actors took centre stage, leaving behind their limited image of sidekicks or victims. Moore was a part of this emerging cinema. In 'Dolemite Is My Name', Eddie Murphy plays him, and the film explores his professional, as well as, personal life.
5. Us (2019)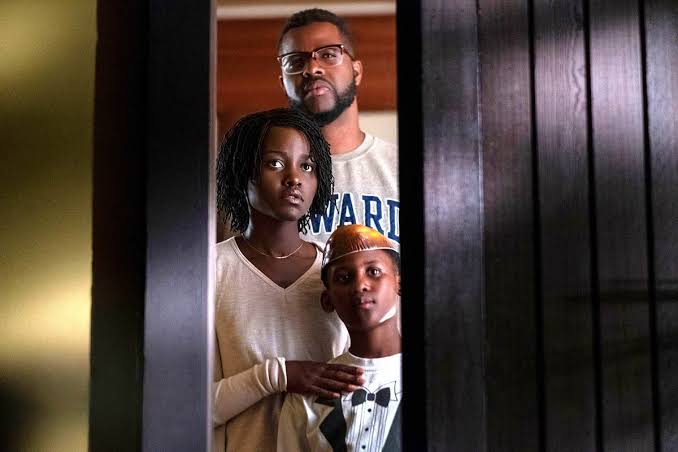 Jordan Peele wowed everyone when his intricately woven psychological thriller/horror 'Get Out' hit the theatres. With lesser-known actors in the lead, the film became a surprise hit and went on to receive multiple Academy Award nominations, with a win for Jordan Peele in Best Original Screenplay category.
After the massive success of 'Get Out', he once again turned towards horror with 'Us'. It stars Lupita Nyong'o, who has already won an Academy Award for her break-out performance in 'Twelve Years A Slave', in the role of Adelaide. Winston Duke ('Black Panther') plays the role of her husband. The story follows the couple and their two children who visit Adelaide's childhood beach house in California. There they meet up with another family and seem to have a lot of fun together. However, as time passes, things start to get creepier and more dangerous!
4. Queen and Slim (2019)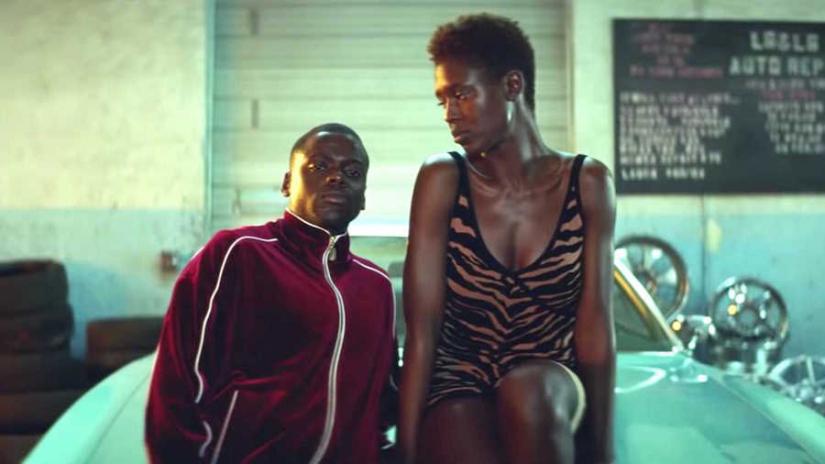 Daniel Kaluuya won rave reviews and bagged an Academy Award nomination for his role in Jordan Peele's 'Get Out'. Since then, Kaluuya has appeared in films like 'Black Panther' and 'Widows', following which he became a part of Melina Matsoukas' romance thriller 'Queen and Slim'. He appears alongside Jodie Turner-Smith who is known for her roles in films like 'The Neon Demon'. Matsoukas has previously donned the hat of a director for shows like 'Insecure' and 'Master of None'. In this film, she tells the story of a couple who finds themselves in a very precarious position.
Queen (Turner-Smith) and Slim (Kaluuya) go on a first date which seems to have been turning out pretty good for both of them. Trouble knocks on the door when their car is pulled over by a police officer. One thing leads to another and the officer ends up dead. Even though it was purely self-defence, the couple knows how it would appear to others. So, instead of surrendering, they decide to run away. The film follows their fate while exploring the prejudice faced by African-American people. It is a commentary on the social issues that plague society and presents one of the many ways in which it affects the lives of people who have to suffer from it.
3. Just Mercy (2019)
Michael B. Jordan and Jamie Foxx star in this film which is based on a true story. In 1992, Walter McMillian, an African-American pulpwood worker, was arrested for the murder of a young white girl who worked at a dry-cleaning service. The newly appointed sheriff faced a hard time in figuring out the identity of the murderer, and as more time passed, pressure mounted on him to bring in a suspect. The sheriff found his scapegoat in the form of McMillian. Evidence was collected and witnesses were brought forward who attested to McMillian as the murderer.
The court passed a death sentence on him. If it hadn't been for Bryan Stevenson, McMillian would probably have died. Under the Equal Justice Initiative, Stevenson decided to take up the case for the poor man and made some startling discoveries about the case and McMillian himself. The film focuses on how black people had to face injustice just because of the prejudiced society. Turns out, there were some other crimes that the man was being punished for. Jordan plays the role of Stevenson, while Foxx appears as Walter McMillian. Brie Larson stars in a supporting role.
Read More: Best Western Movies of 2010s
2. Luce (2019)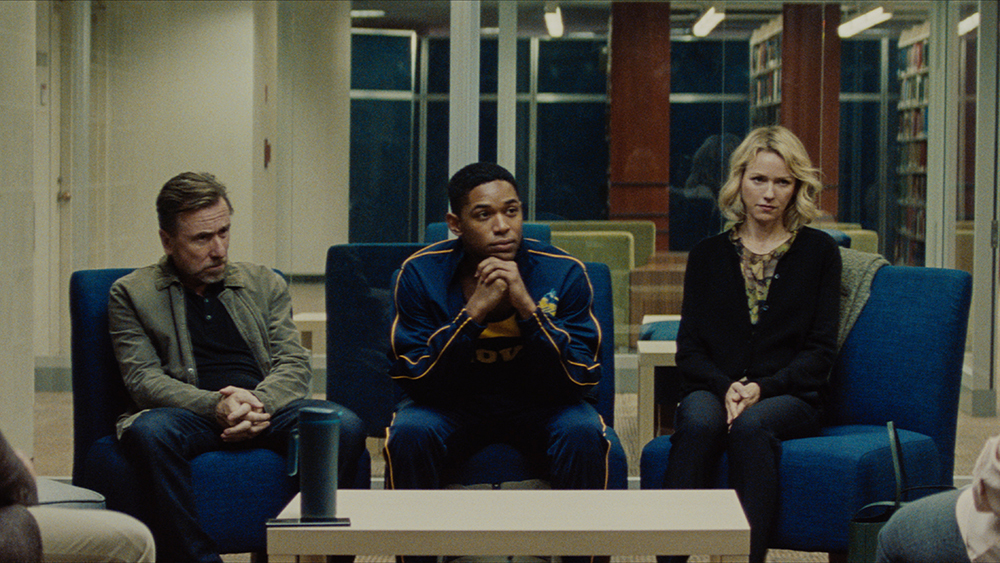 Luce's life in his native country had been a nightmare. He had worked as a child soldier, and for normal people, it is impossible to comprehend the situation that befalls on such children. However, Luce finds an escape when he is adopted by an American family. His new parents turn out to be warm and loving people, and in the benevolent environment, Luce discovers his true potential. He studies hard and becomes a top-grade student, while also showing his talents on the playground. Everything is going well for him, until one day, a debate in the class creates a strong dispute between him and his teacher.
The teacher believes Luce's political views to be a sign of harbouring violent tendencies. This creates a problem for Luce because his status as a star-student falls rapidly after this and creates tension at his own home. 'Luce' is a study of how a person's past sculpts their thought-process and how much the contemporary issues reflect on the psyche of teenagers who are beginning to think for themselves and are in the middle of developing their own views. Naomi Watts and Tim Roth play the adoptive parents of Luce (Kelvin Harrison Jr.), while Octavia Spencer plays the role of Luce's teacher.
Read More: Best Teen Movies of 2019
1. Waves (2019)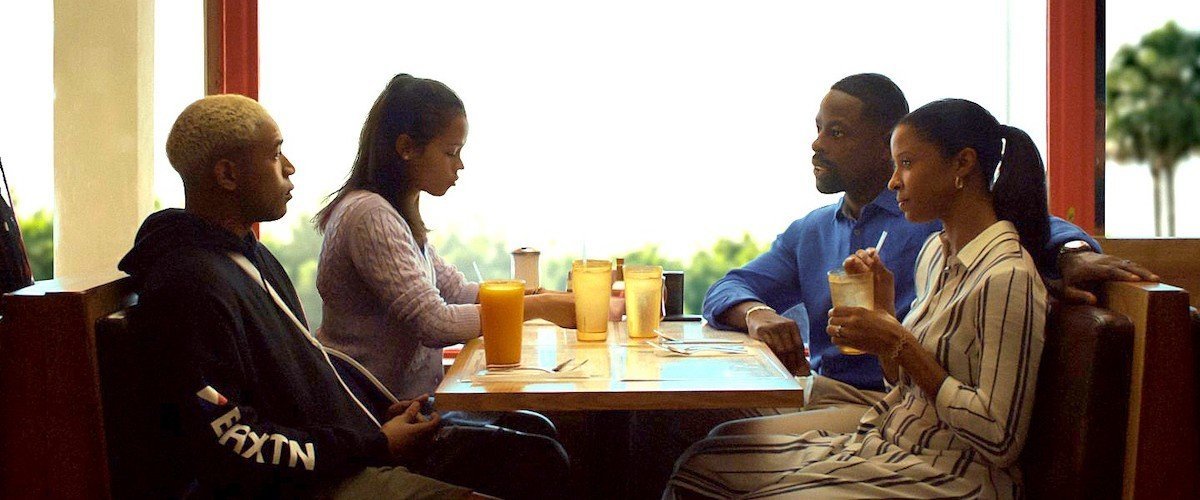 Families are complicated. People love each other, but they keep secrets from them too. Parents want their children to do better, but don't realise that often, they are the ones to smother them and eventually destroy their dreams. Children are naïve and make mistakes. And yet, no matter what happens, no matter how much they hate each other for some things, families stay together. 'Waves' is the story of one such family. Tyler Williams is popular in school and is a part of the wrestling team. Despite an injury that he keeps hidden from everyone else, he pushes himself to be better, especially due to his father's prodding. But things turn bad, and after that, Tyler's life falls apart like a domino.
Read More: Best Black Movies of 2010s