'The Flight Attendant' features Kaley Cuoco as the glamourous Cassie Bowden, whose life has the potential to make anyone turn green with envy. She is a flight attendant who travels worldwide, parties hard, and dates some very attractive men. One morning in Dubai, when she finds Alex (Michiel Huisman) in a pool of blood on their bed in the hotel room, her panic knows no bounds. The worse thing about all of it is that she remembers nothing of the night before. Did Cassie kill him? Even she isn't sure. If you enjoyed watching this thriller drama and are on the lookout for more, we have a few suggestions. You can watch several of these series similar to 'The Flight Attendant' on Netflix, Hulu, or Amazon Prime.
5. Back to Life (2019-)
Miri is trying to catch up with the world after having spent 18 years in prison. Miri Matteson (Daisy Haggard) deals with the shadow of a murder she committed 18 years ago, but no one understands that "it wasn't like that." When her old friend Mandy reveals something shocking, it makes her ponder upon what life could have been if it wasn't for the lie Mandy (Christine Bottomley) told.
When one has lived that long believing a particular narrative, they start to define themselves and their lives with reference to that. But all it takes is one small detail to put everything in perspective. The dark-comedy drama has been appreciated for the pointed humor, which saves it from being too gloomy.
4. The Undoing (2020)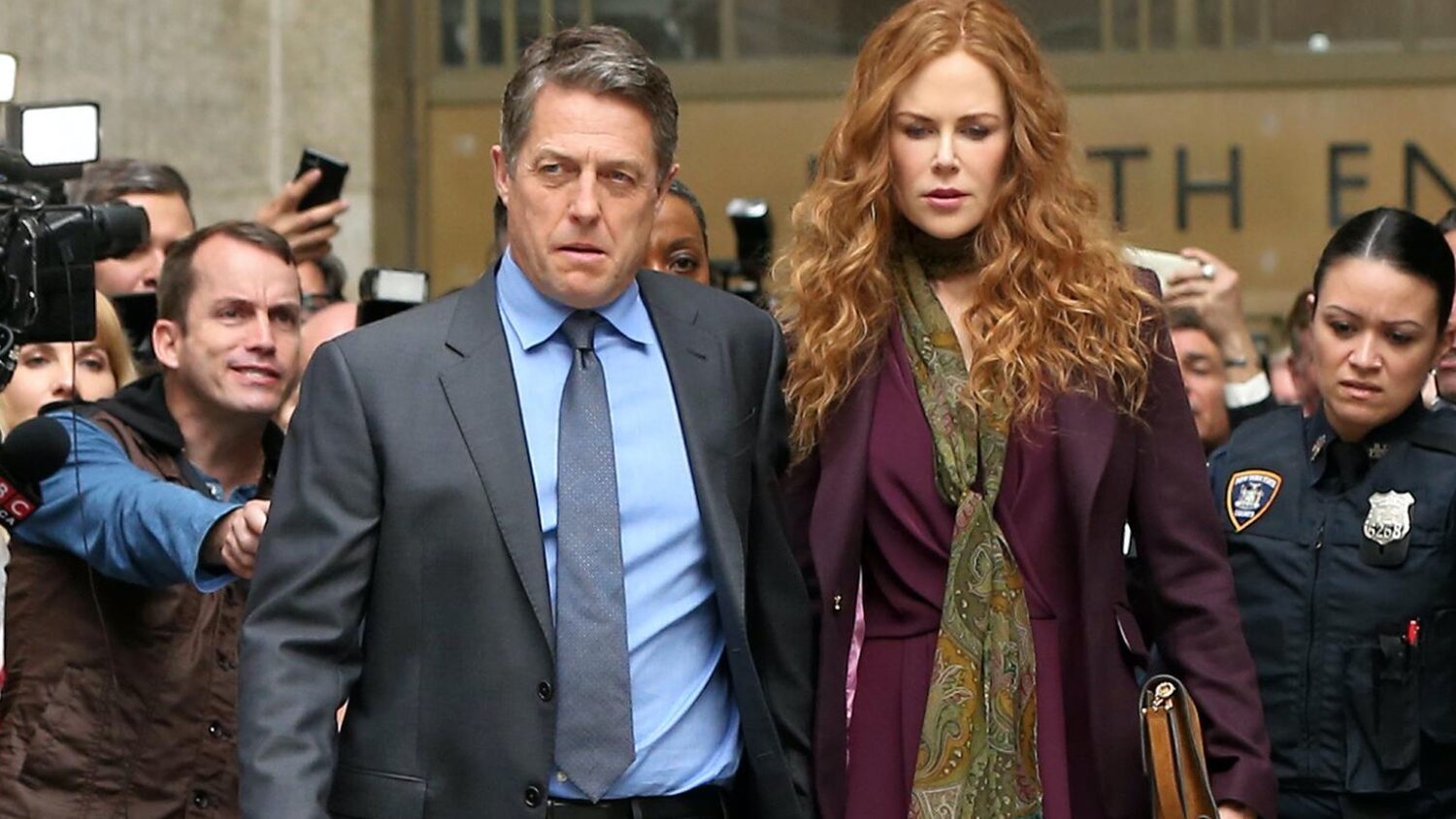 A gripping whodunit, 'The Undoing' keeps you at the age of your seat. The gloss of high profile lives in a place like Manhattan does not come without its fair share of scandals. When Elena (Matilda De Angelis) is found gruesomely murdered, Grace Fraser (Nicole Kidman) and Jonathan Fraser (Hugh Grant) are dragged into the controversy. As uncomfortable facts are uncovered one by one, their lives start to unravel in ways nobody ever imagined.
A few parallels to 'The Flight Attendant' can be drawn as it shares a similar shade of glam and multiple close brushes with the law before the mystery of a violent murder is solved. While people do whatever they can to protect the ones they love, it is still hard to be a hundred percent sure whether the person they are protecting is innocent or not.
3. The Outsider (2020)
Terry Maitland (Jason Bateman) is the prime suspect for the murder of Frankie Peterson till conflicting pieces of evidence emerge, throwing the whole investigation off-track. The series touches upon the supernatural element and keeps us guessing who the real villain is. 'The Outsider' is based on Stephen King's eponymous novel that also highlights – how do you believe something that cannot be explained? This is exactly what troubles Cassie and her friends who want to help her, but there seems to be no other logical explanation for Alex's murder.
2. The Sinner (2017-)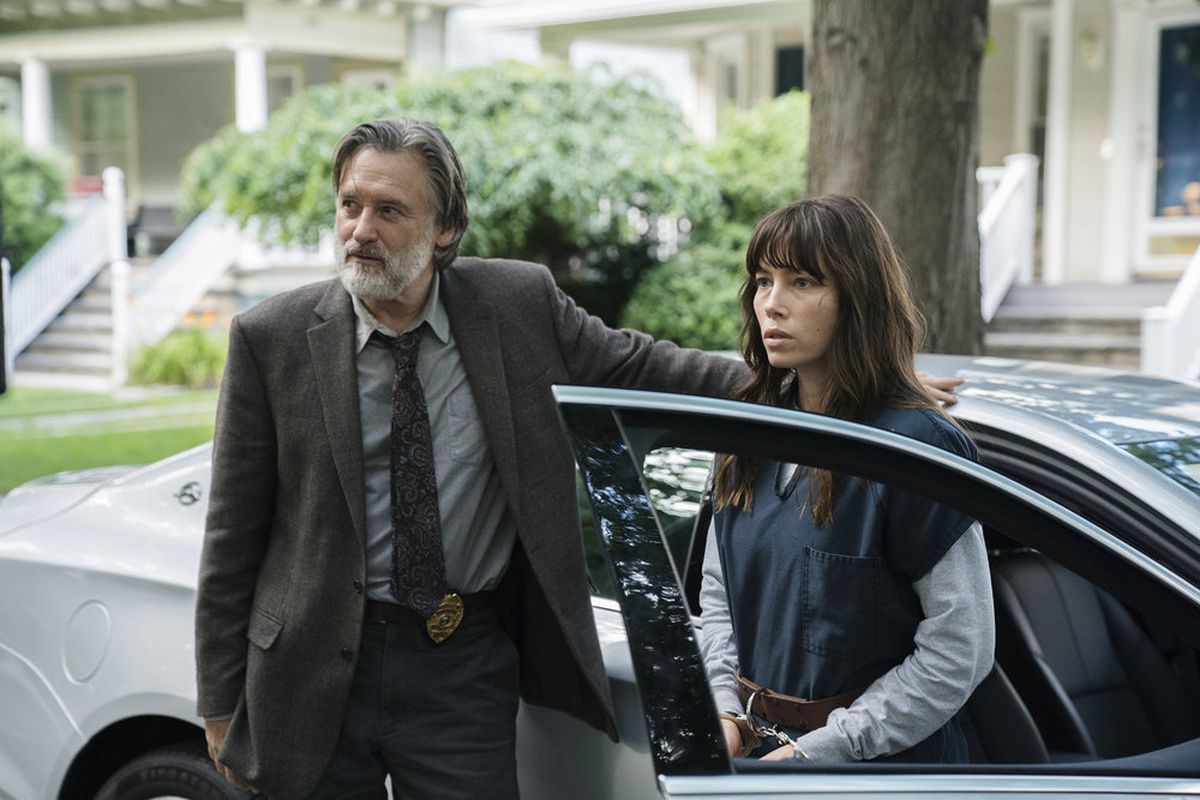 The anthology crime drama highlights different cases every season. A common theme that runs through the storylines reflects that the mind is a central and stabilizing factor, and if that is disturbed, it can cause confusion and have fatal consequences. This also links what Cassie Bowden is going through in 'The Flight Attendant,' where she experiences a break in the continuity of her memory, albeit due to consuming large amounts of alcohol. As a result, she experiences a gap in understanding who she is and what she is or not capable of doing, much like some of the characters on the show.
1. The Night Of (2016)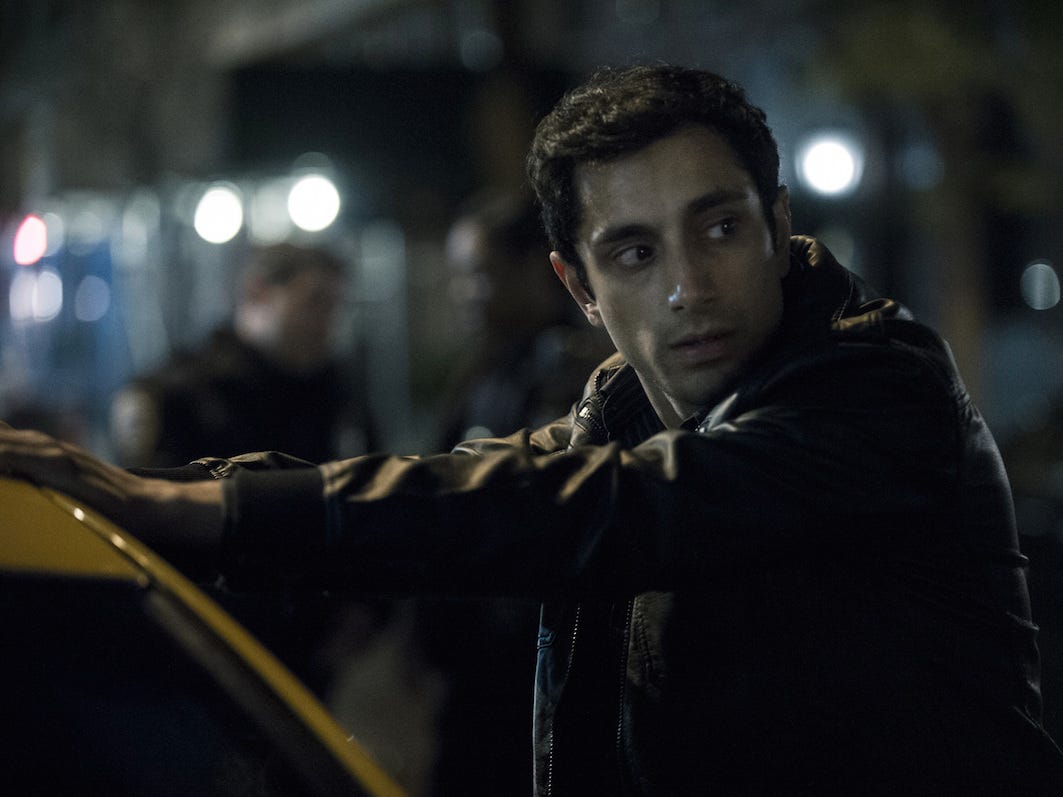 If you have watched 'The Flight Attendant,' this one will give you déjà vu as Naz (Riz Ahmed) wakes up after a hazy night of drugs and sex to find Andrea's bloody corpse in bed. The series follows Naz as he is trapped in a web of suspicion and is implicated in the murder. Although all evidence point at him, does it mean he is guilty? The events unfold amid an atmosphere of tension, hopelessness, and doubt. The critically acclaimed show has particularly been praised for the performances. But just like Cassie, Naz's past doesn't inspire trust or reliability, subjecting him to more suspicion.
Read More: The Flight Attendant Filming Locations