'Strange Planet' is an adult animated science-fiction series created by Dan Harmon ('Community') and Nathan W. Pyle. It is based on Pyle's webcomic of the same name. The series follows a group of blue beings as they explore and understand the complexities and nuances of human behavior while living on a planet similar to Earth. If you enjoyed the animated show's funny yet soulful outlook on being a human, you must be looking for more such streaming options. In that case, we have compiled a list of similar television series for you! You can watch most of these shows, like 'Strange Planet' on Netflix, Amazon Prime, and Hulu!
7. Fired on Mars (2023-)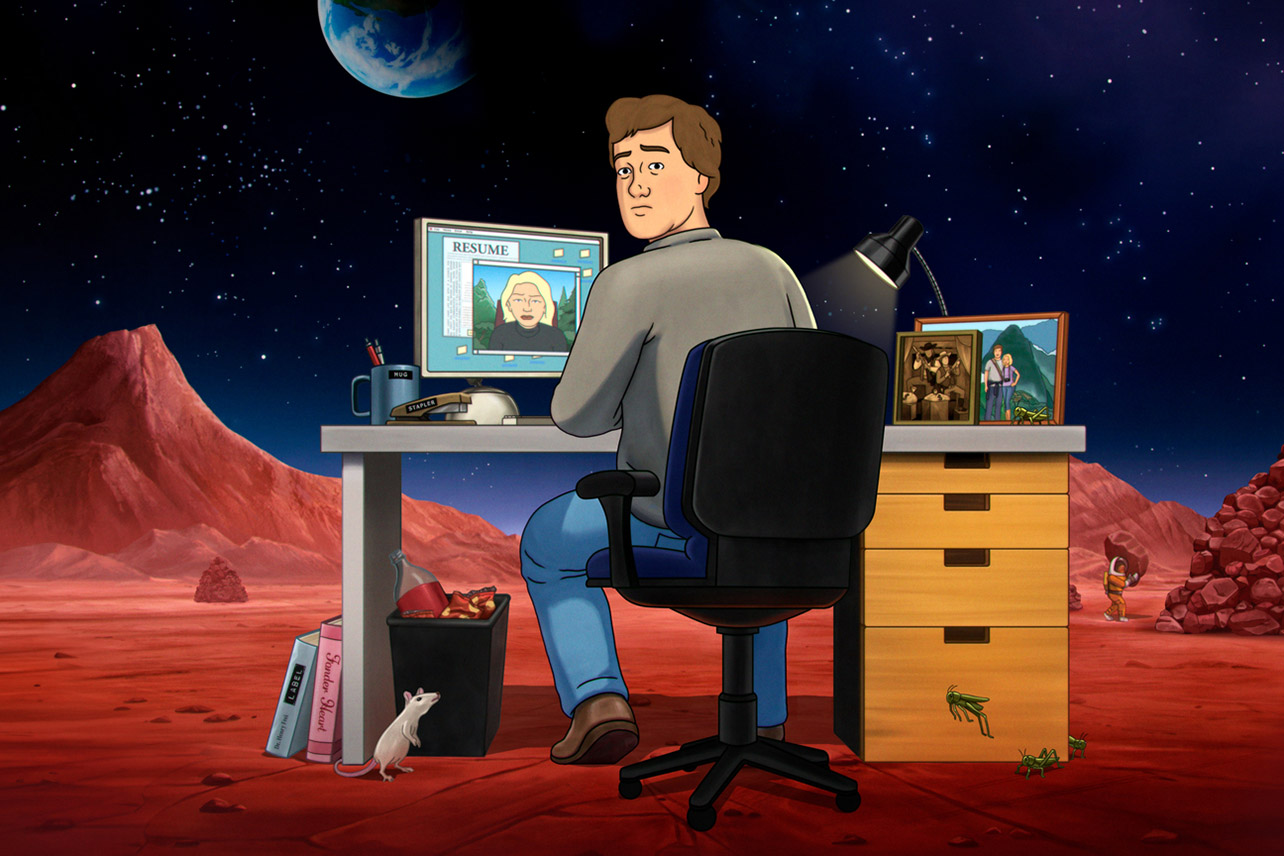 'Fired on Mars' is an adult animated comedy series created by Nate Sherman and Nick Vokey. It is based on the 2016 short film of the same name. The series follows Jeff Cooper, a graphic designer living and working on Mars for a tech start-up. However, when Jeff's position at the company is deemed surplus to the requirements, he is fired and trapped on Mars' sole colony without any career prospects. Like 'Strange Planet,' the series deals with complex human concepts and unravels their simplicity. Moreover, the breezy and light tone of the narrative keeps viewers engaged with the narrative.
6. Mulligan (2023-)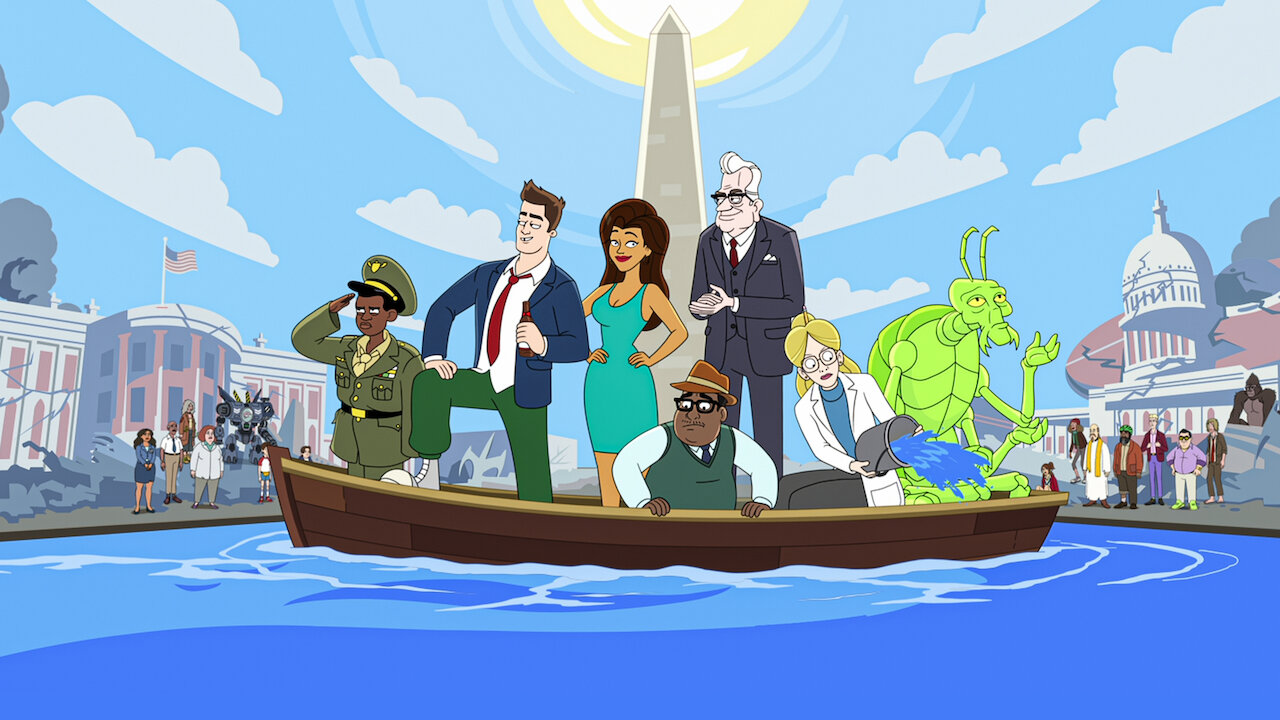 Created by Sam Means and Robert Carlock, 'Mulligan' is an animated apocalyptic sitcom set in a world where an alien invasion destroyed society on Earth. The story revolves around Matty Mulligan, a working-class man who saved Earth from the aliens. As a result, Mulligan becomes the leader of the human race and is tasked with reconstructing the fallen society and order.
Although the premise drastically differs from 'Strange Planet,' the series features a simplistic animation style and character designs reminiscent of the former show. Moreover, it is equally riveting and hilarious to watch Mulligan and his team trying to bypass humanity's past errors.
5. Smiling Friends (2020-)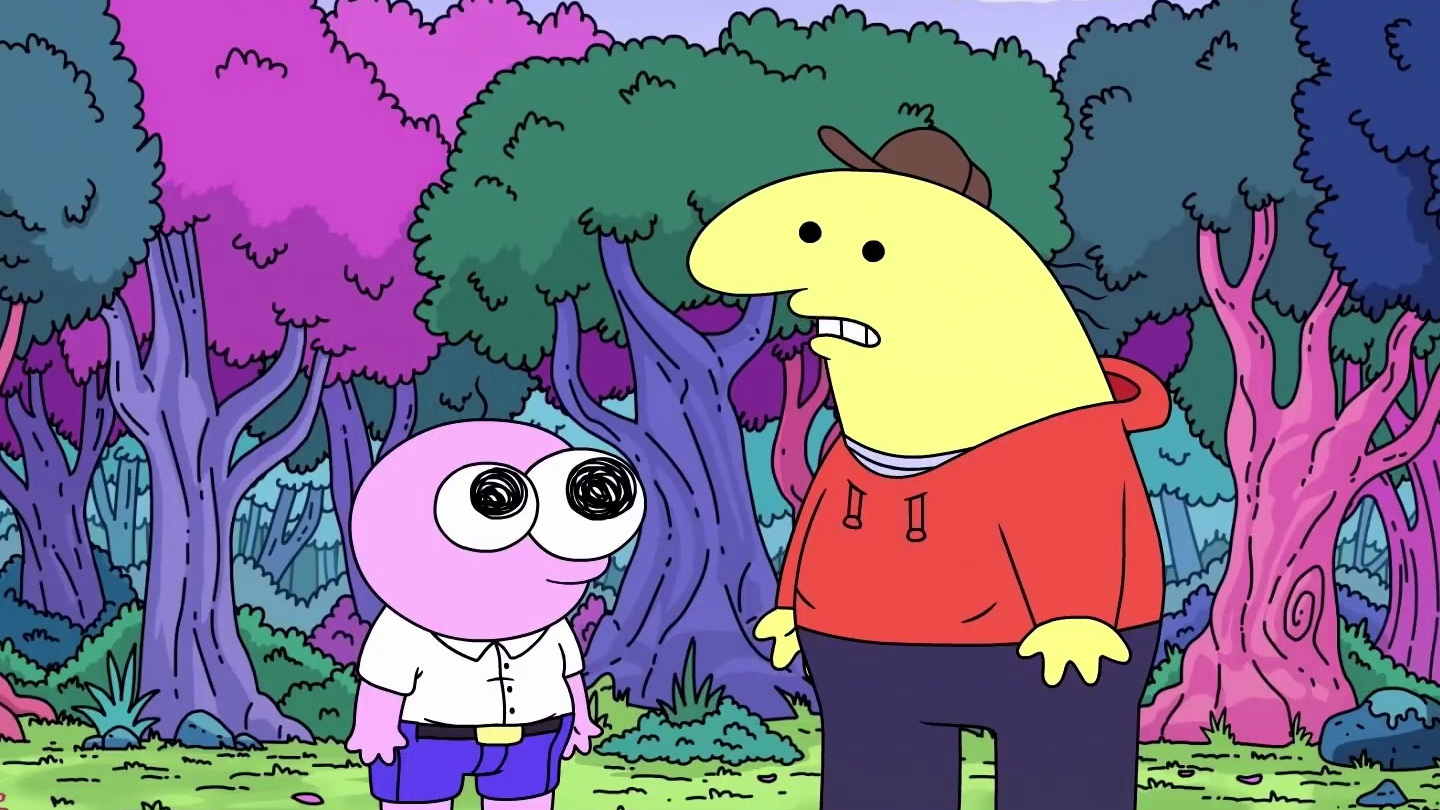 'Smiling Friends' is an adult animated series created by Zach Hadel and Michael Cusack. It follows the day-to-day activities of the employees working at Smiling Friends Inc., a small company dedicated to bringing happiness to other people's lives. However, their seemingly simple assignments prove difficult due to the complex emotional nature of humans.
Through its exploration of human behavior and emotions, the series mirrors 'Strange Planet.' Moreover, the simplistic character designs of 'Smiling Friends' will remind viewers of 'Strange Planet.' However, 'Smiling Friends' sets itself apart with its surreal humor and raw takes on various topics ranging from menial topics to serious adult issues, making it worth your time.
4. BoJack Horseman (2014–2020)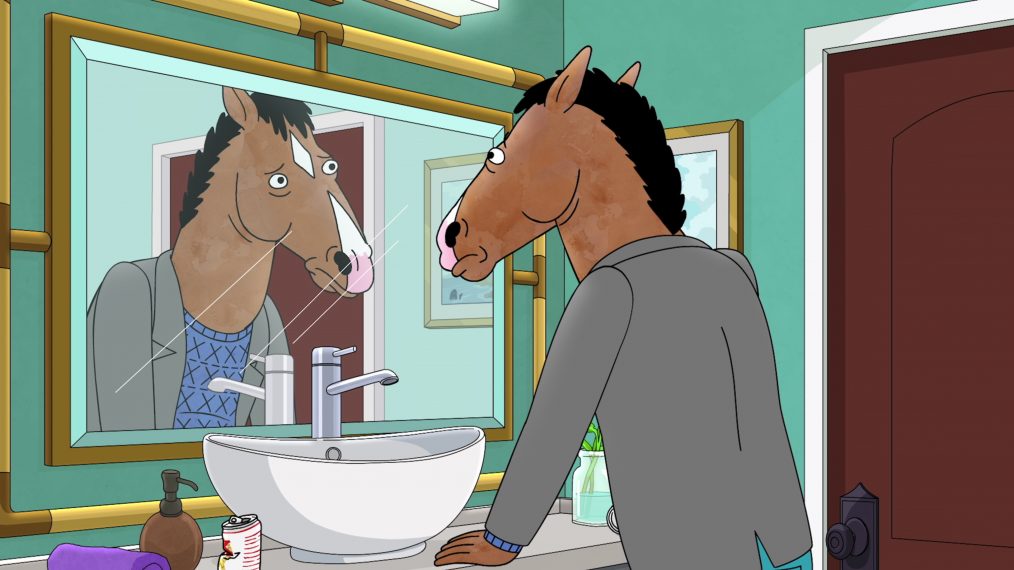 Created by Raphael Bob-Waksberg, 'BoJack Horseman' is a psychological comedy-drama series featuring the voices of Will Arnett, Amy Sedaris, Alison Brie, Paul F. Tompkins, and Aaron Paul. The series follows BoJack Horseman, an anthropomorphic horse who was once a famous television star in the 90s.
While trying to get his career back on track, Bojack is forced to confront his addiction and mental health issues. The series deals with sensitive subjects and complex themes such as existentialism in surprising depth. However, the deft emotional touch and relatability added by the writers make the show's take on human behavior resonate on a similar level as 'Strange Planet.'
3. HouseBroken (2021-)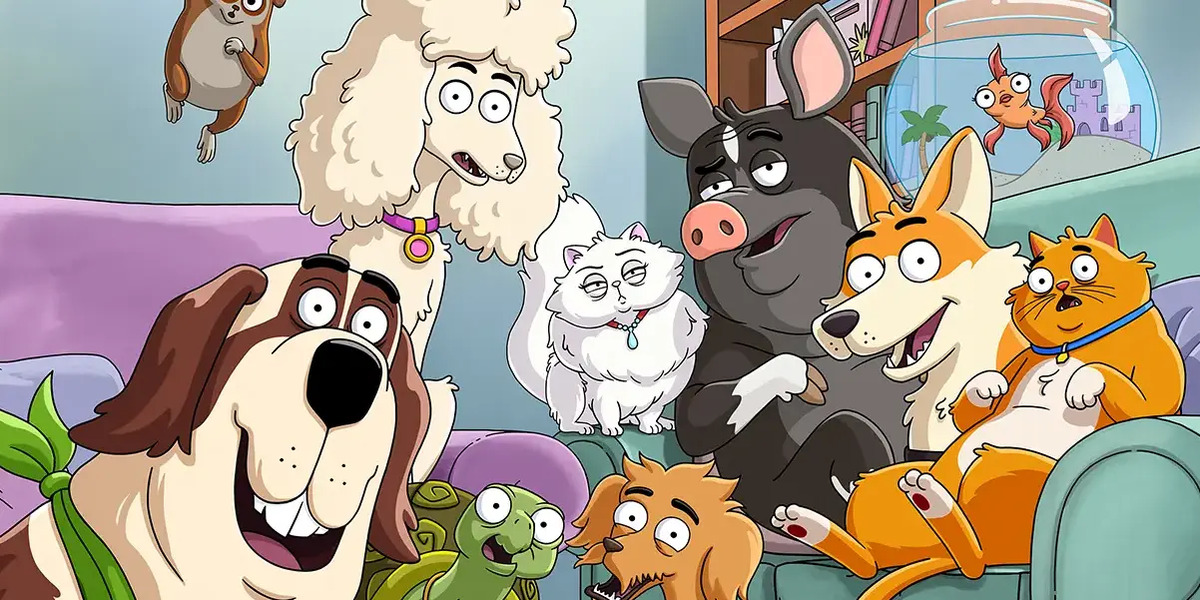 'HouseBroken' is an animated sitcom created by Jennifer Crittenden, Clea DuVall, and Gabrielle Allan. It takes place in a world where animals can speak, but humans cannot understand them. The series follows Honey, a house dog of a therapist who leads a therapy group of anthropomorphic pets dealing with various issues linked with their owners.
The series takes a fun and hilarious look at human problems through the lens of anthropomorphic animals, similar to how 'Strange Planet' uses non-binary aliens. As a result, both shows share a variety of themes and provide meta-social commentary about the strange and interesting facets of humans and their complex emotions.
2. Big Mouth (2017–2024)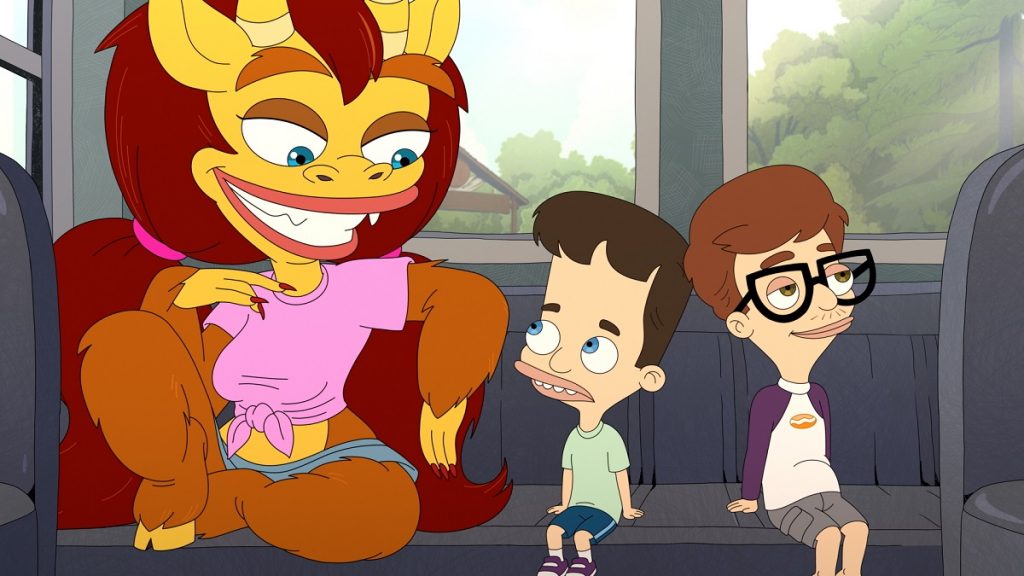 'Big Mouth' is an animated coming-of-age sitcom that focuses on the experiences of a group of teenagers in the Westchester County suburbs of New York. It is created by Andrew Goldberg, Nick Kroll, Mark Levin, and Jennifer Flackett. The series centers on Nick Birch and Andrew Glouberman as they go through puberty with the help of their families, friends, and hormone monsters.
The show features an irreverent and hysterical take on the awkward, anxious, and embarrassment-filled emotional experiences of puberty with a coming-of-age element reminiscent of 'Strange Planet.' Viewers who prefer a more raucous and loud humor style than the more subtle comedy in 'Strange Planet' will enjoy 'Big Mouth.'
1. Solar Opposites (2020-)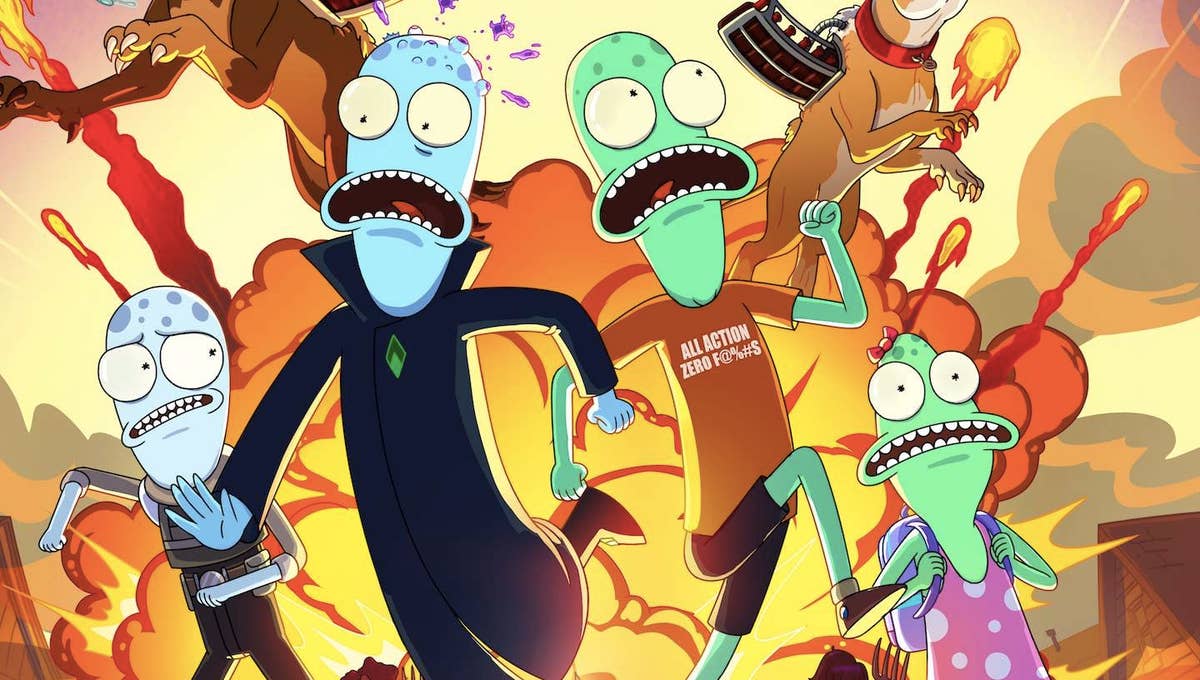 'Solar Opposites' is an adult animated science-fiction sitcom created by Justin Roiland and Mike McMahan. The series follows Terry, Korvo, Jesse, and Yumyulack — a family of aliens from Planet Shlorp. After escaping their planet's destruction, the family crash lands on Earth without a way to leave. As a result, the aliens are forced to blend in with humans and learn everything from their culture to complex behaviors.
The basic premise of 'Solar Opposites' is similar to 'Strange Planet' since both shows examine what it means to be human through the lens of aliens. Furthermore, both shows feature a goofy oddball sense of humor balanced with genuinely touching emotional moments, making 'Solar Opposites' the top pick for this list!
Read More: Best Animated Movies