The perils of immigrants aren't just limited to one country. For instance, Australia's immigration detention program mandates a rather draconian detention punishment for all immigrants who arrive in the country without a visa, or those whose visa has expired. People, including children, are often detained for months or years at detention centers. 'Stateless' is an Australian show which provides viewers an insider peek at life within these detention centers.
The series is inspired by the actual story of Cornelia Rau, a German citizen and permanent Australian resident who was unlawfully detained for ten months. 'Stateless' tells the story of four strangers who get acquainted in a detention center: an air hostess escaping a cult, an Afghan refugee, a father, and a bureaucrat involved in a scandal. This list takes a look at shows that are about immigrant experiences, life in confinement, or both. You can watch several of these shows like Stateless on Netflix, Hulu, or Amazon Prime.
7. Prison Break (2005-2017)
'Prison Break' is easily one of the most popular prison shows. However, the reason that it appears in the last position on this list is that the series does not focus on humanistic stories like 'Stateless.' Instead, it is all thrill, and that is what works for it the most. The story revolves around an engineer who purposely installs himself in a prison to help his brother escape. The show has everything one can ask for from a prison thriller: gangs, violence, escape plans, and more!
6. Vis a Vis/Locked Up (2015-2019)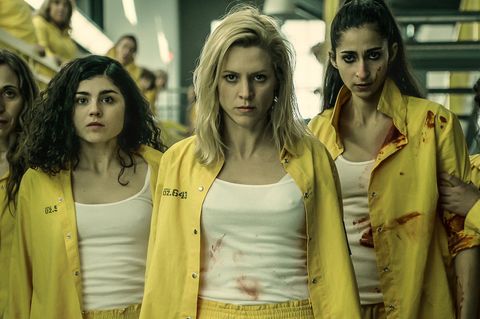 Spanish television shows have found tons of popularity thanks to shows like 'Money Heist.' Well, 'Vis a Vis' or 'Locked Up' is a Spanish prison show with the characteristic high level of energy that productions from the country are being recognized for. The show revolves around a naive woman who gets imprisoned after being set up by her partner for corporate fraud. 'Locked Up' stars Alba Flores of 'Money Heist' fame.
5. Fresh Off the Boat (2015-2020)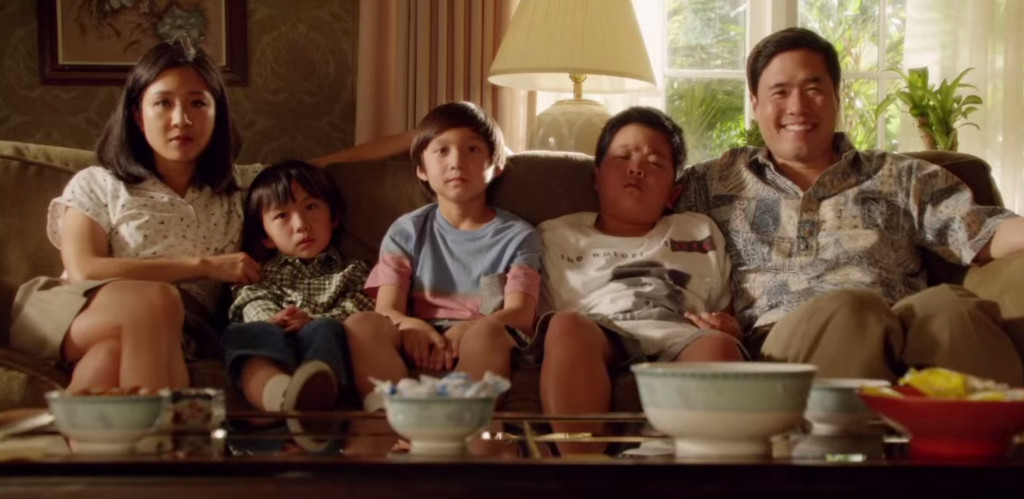 'Fresh Off the Boat' is a sitcom and completely dissimilar in tone to 'Stateless.' Yet, it is one of the warmest stories about a Taiwanese-American family living in the United States. The family sitcom is sure to put a smile on anybody's face and was lauded for its portrayal of the tussle between Americanization and staying in touch with one's roots. Created by Nahnatchka Khan, the show stars Constance Wu and Randall Park in leading roles.
4. Oz (1997-2003)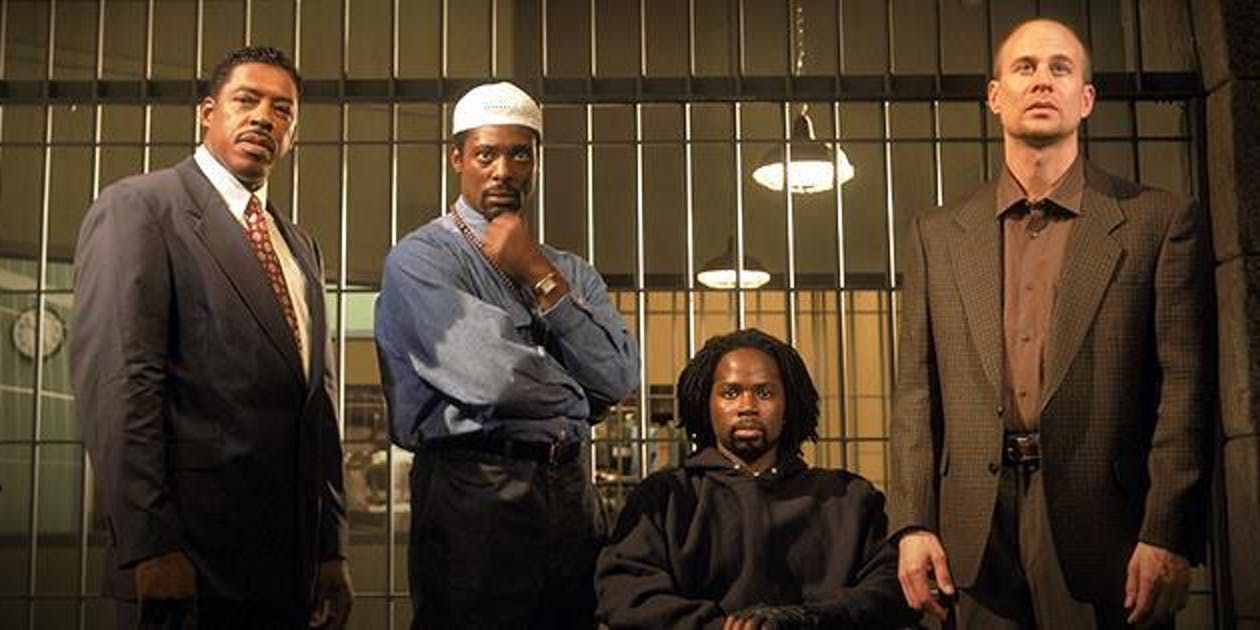 'Oz' is an HBO show that aired around the time of the network's "golden age." In the same league as 'The Wire' and 'The Sopranos,' it turns out to be akin to a criminally underrated dark horse. The prison show revolves around an experimental unit in a correctional facility where the inmates and officers consistently juggle for power among each other. What is impressive about 'Oz' is that it manages to maintain the thrill as well as deliver impactful social commentary while sketching up characters roundedly.
3. Wentworth (2013-)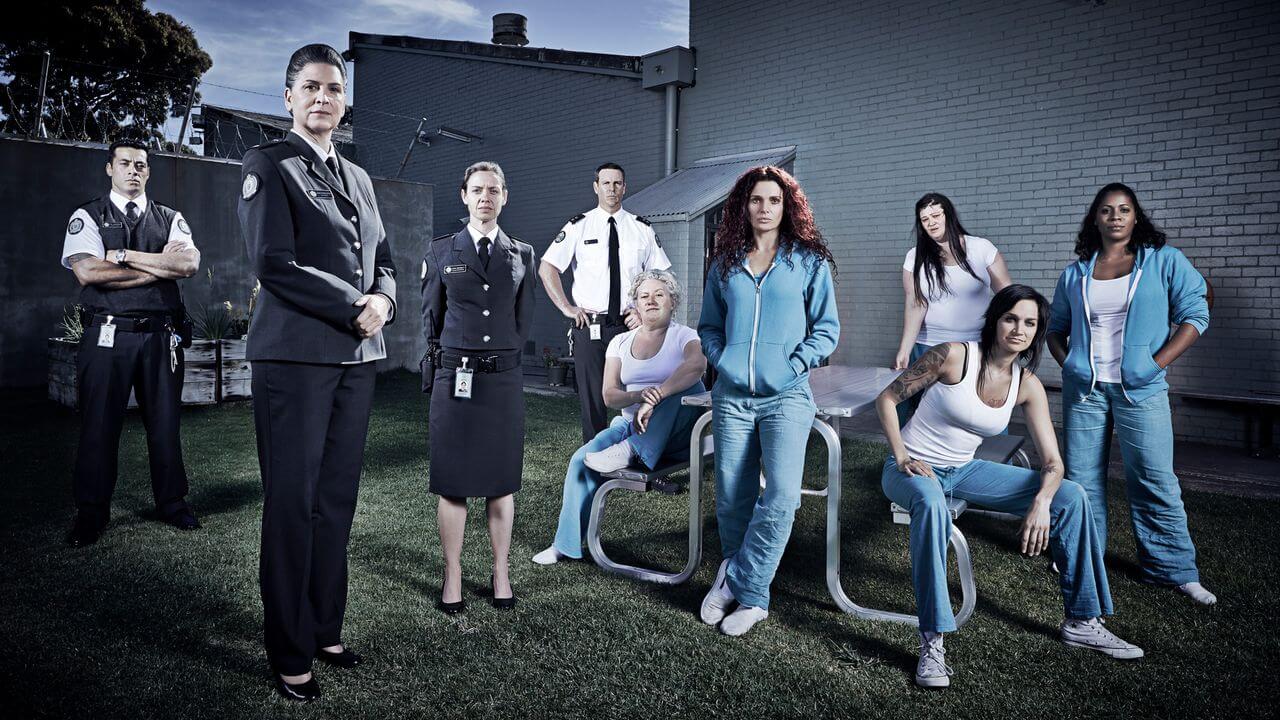 'Wentworth' is also an Australian show, like 'Stateless.' It is one that exudes a certain coolness, especially due to some extremely rootable characters like Franky Doyle (the one with the tattooed arm in the above picture). The prison show manages to weave character-driven tales amidst an overall power-based narrative inside a women's correctional facility. The series starts with a new inmate who finds herself in the middle of a deadly rivalry between the prison's old "top dog" and the new one.
2. Living Undocumented (2019-)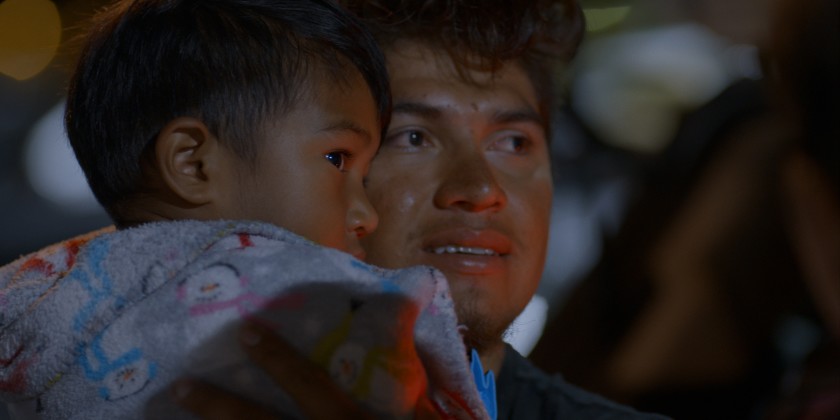 'Living Undocumented' is a saddening yet uplifting documentary series that is executively produced by Selena Gomez. She aims to depict the uncertainty and fear of living the life of an immigrant in the United States. The series shows how the lives of immigrant families swing constantly as national policies get changed persistently.
1. Orange Is the New Black (2013-2019)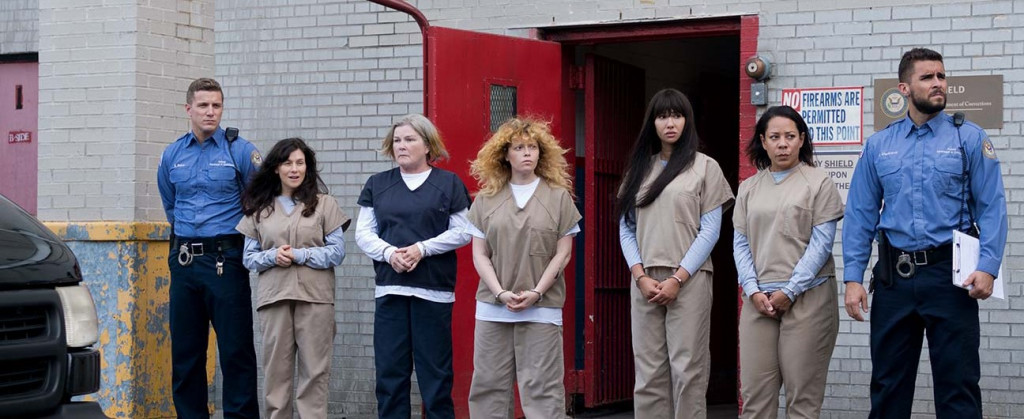 Jenji Kohan's 'Orange Is The New Black' is hands-down the most similar (and one of the best) series of this list of productions like 'Stateless.' Similar to the Australian series, the Netflix original is based on the real experiences of a woman: that of Piper Kerman in this case. The show is funny and heartwrenching at the same time, with the most well-executed social commentary you will ever see. The last season of the show, in fact, also takes a direct look at immigration detention centers in the United States making it even more similar to 'Stateless.'
Read More: Stateless Ending, Explained