'Happiest Season' is a holiday-themed romantic comedy that follows the perfect couple – Abby (Kristen Stewart) and Harper (Mackenzie Davis) – as they decide to spend Christmas with Harper's family. Abby has plans to make the trip even more special and can't wait to propose to Harper in the presence of her family, but there's a catch – Harper's family has no idea that she is gay.
The film covers a range of emotions that come with wanting to be accepted and being at peace with one's identity. After watching this film, if you are looking for more movies around LGBTQ couples, we have a few suggestions. You can watch several of the below-mentioned movies like 'Happiest Season' on Netflix, Hulu, or Amazon Prime.
7. Love, Simon (2018)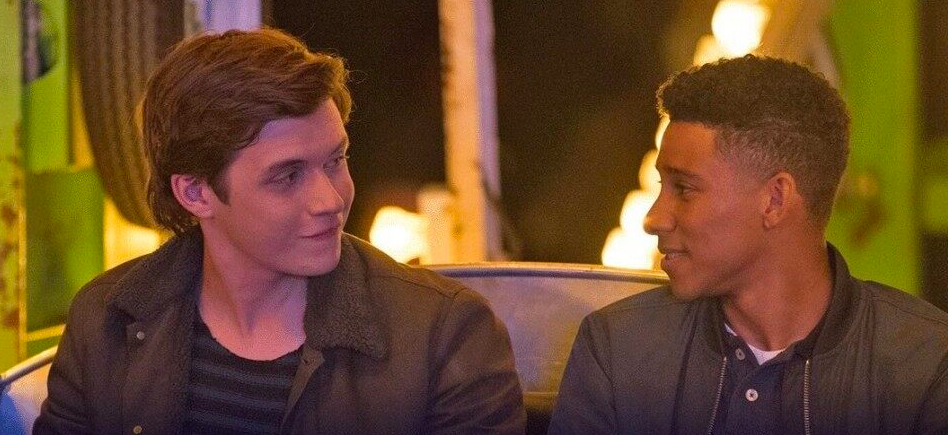 'Love, Simon' follows Simon Spier (Nick Robinson), a closeted gay high-schooler. His life turns upside down when he starts getting blackmailed by someone who threatens to out him to the whole school. Amidst all this drama, Simon navigates his relationships with his family and peers, making this an interesting watch. The critics have praised the film for its diverse cast and "revolutionary normalcy."
The talented cast includes Jennifer Garner and Josh Duhamel as Simon's parents. Katherine Langford, Alexandra Shipp, and Jorge Lendeborg Jr. play Simon's best friends, and Keiynan Lonsdale plays Simon's love interest, Bram. The teen romance has also spawned a series titled 'Love, Victor,' which is set in the same universe as the film.
6. I Love You Phillip Morris (2009)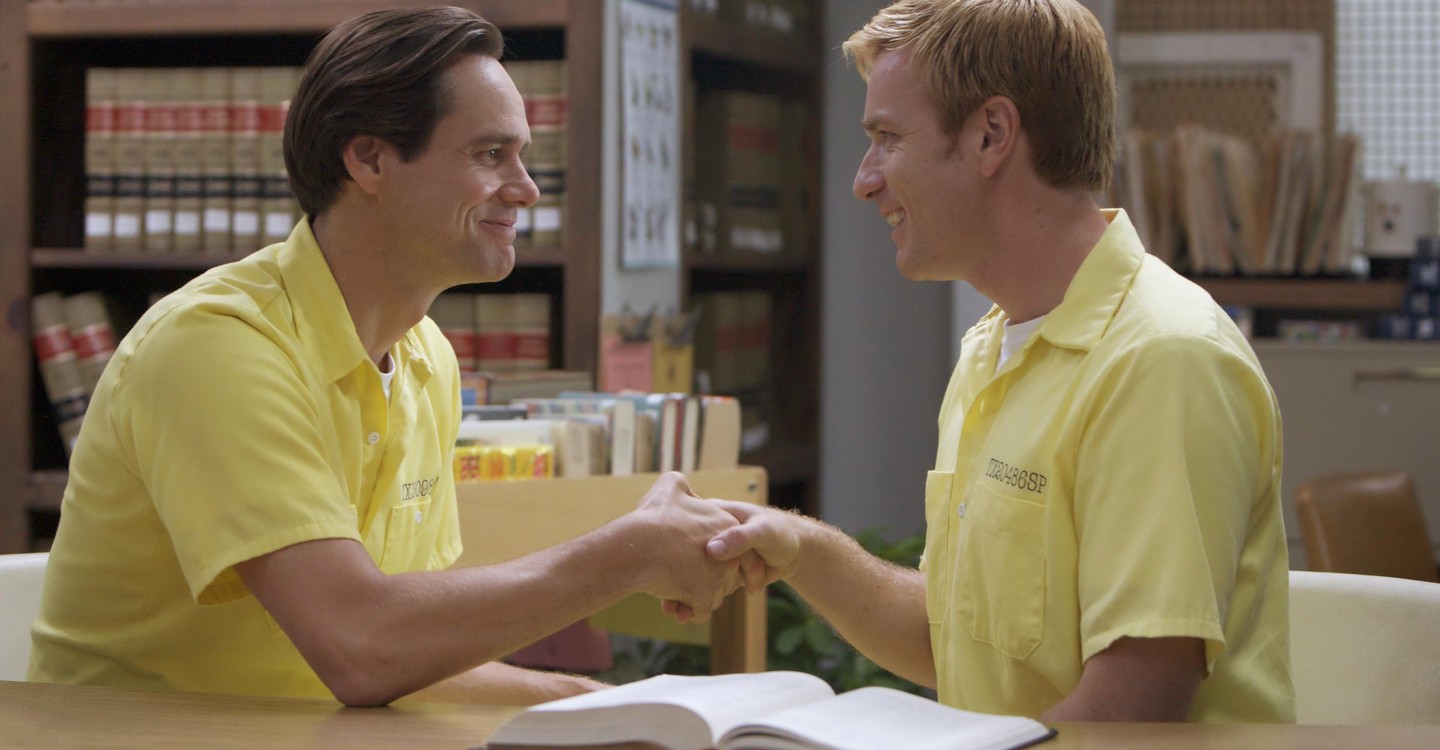 The film shows the real-life story of a conman and prison escapee, Steven Russell (Jim Carrey), who falls in love with a fellow inmate, Phillip Morris (Ewan McGregor). Steven was not always honest about his sexuality, to himself, or others. After getting into a car accident, he comes out to his wife and daughter, after which he moves to Miami to live life on his own terms. The film is high on the comedy aspect while also throwing light on the strong relationship between Russell and Morris.
5. The Way He Looks (2014)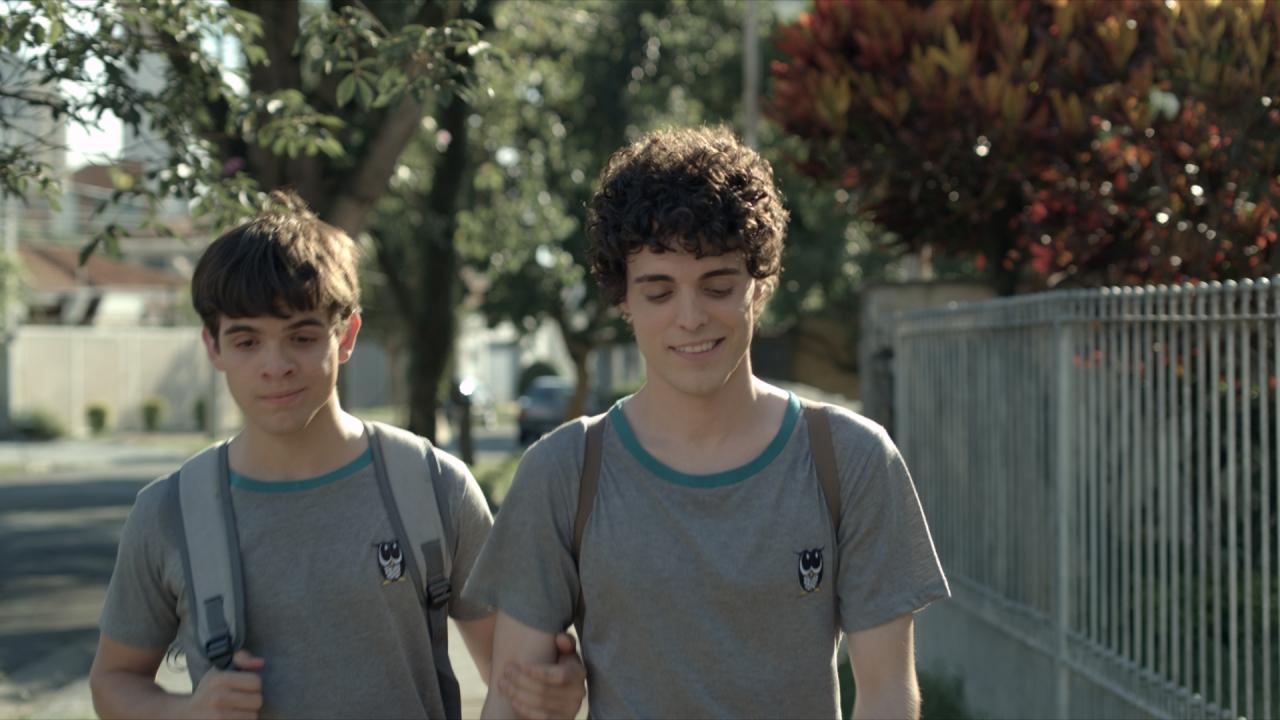 This Brazilian film was selected as an entry for the Best Foreign Language Film at the 87th Academy Awards. 'The Way He Looks' is a coming-of-age drama that revolves around Leo and Gabriel as they realize the truth about their sexuality and learn to be comfortable in their skin. The film also explores Leo's complicated relationship with his family like Harper, albeit for different reasons. Directed by Daniel Ribeiro, the film released to critical acclaim. It has been praised for the performances as well as the sensitivity and innocence with which it deals teenage sexuality.
4. The Feels (2017)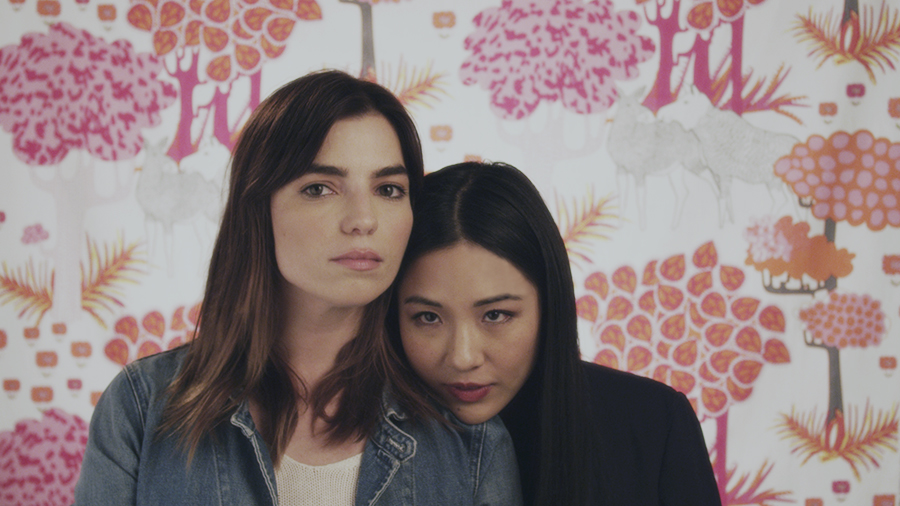 'The Feels' is a comedy-drama that follows a lesbian couple soon to be married. Andi (Constance Wu) and Lu (Angela Trimbur) are celebrating their bachelorette weekend with their friends when Lu drops a bombshell in a drunken state, admitting that she has never had an orgasm. The film explores the dynamics between the "perfect couple" as they find a way to be on the same page.
The fundamentals of their relationship are questioned after what Lu reveals. The movie has been praised for its improvisational feel and likable characters. With the release of 'Happiest Season,' the list grows slightly longer for films putting a lesbian relationship in the spotlight, just like this one does.
3. The Half of It (2020)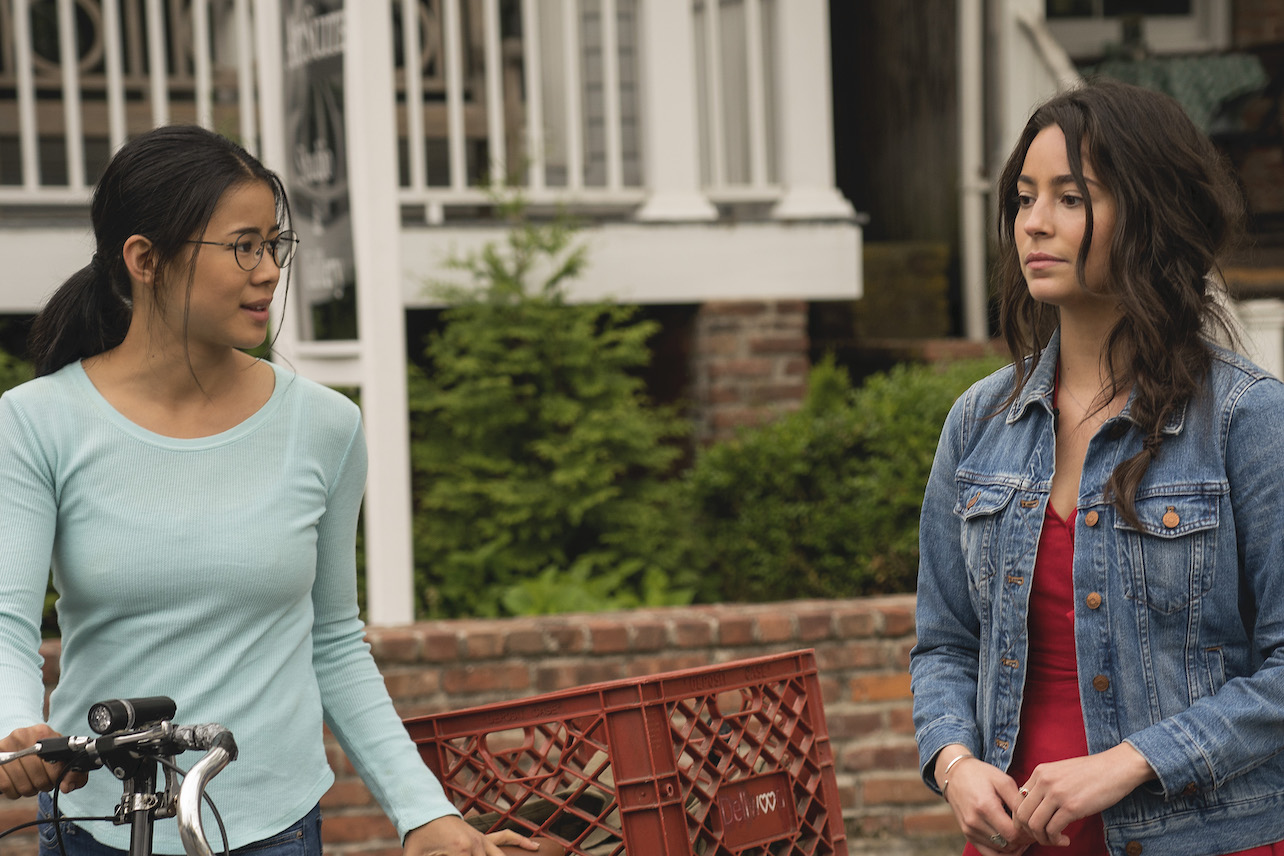 Set in the small town of Squahamish, Ellie Chu makes some extra money writing assignments for her classmates. But when she is approached by Paul Munsky, requesting her to write a love letter to his crush Aster Flores, she realizes that she too has developed feelings for Aster. Starring Leah Lewis, Daniel Diemer, and Alexxis Lemire, it weaves a sensitive and sweet story of acceptance, unconditional love, and friendship by showcasing the dynamics between Ellie, Paul, and Aster. This coming-of-age movie is a journey of self-acceptance for Ellie and has garnered appreciation for the manner in which it unfolds.
2. Boy Meets Girl (2014)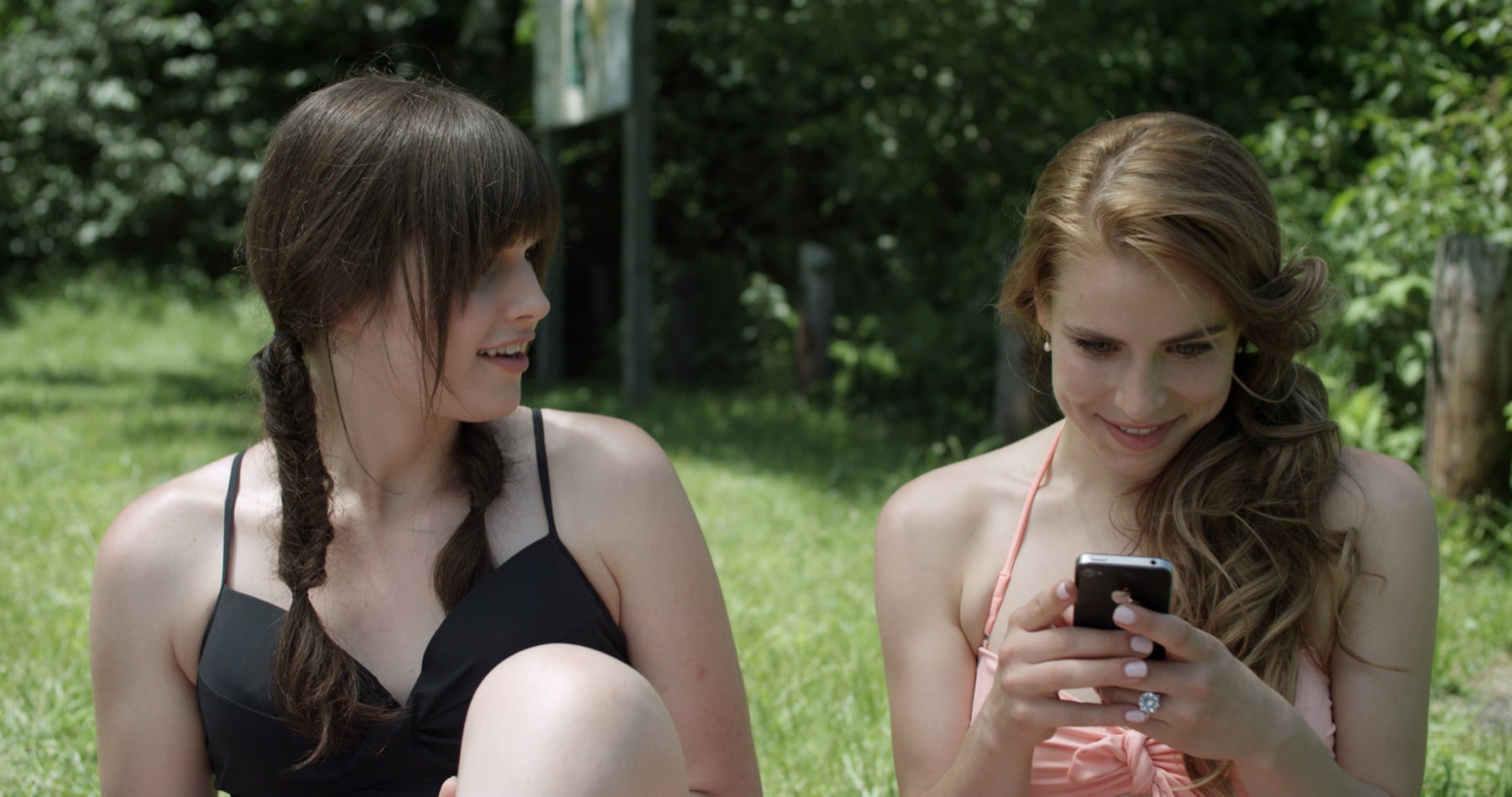 Ricky (Michelle Hendley) is a transgender woman in Kentucky with big dreams to study fashion design in New York. When she meets Francesca (Alexandra Turshen), an attractive woman from the town, their friendship evolves into something more. The film looks at the importance of being true to yourself and not letting anything keep you from fulfilling your dreams.
Critics have praised the movie for the emotional and witty way in which it presents the sex-positive comedy. While Harper in 'Happiest Season' has quite a journey coming out to her family, here is Ricky, who has another layer of complication as she deals with transitioning into a woman in addition to being attracted to one.
1. But I'm a Cheerleader (1999)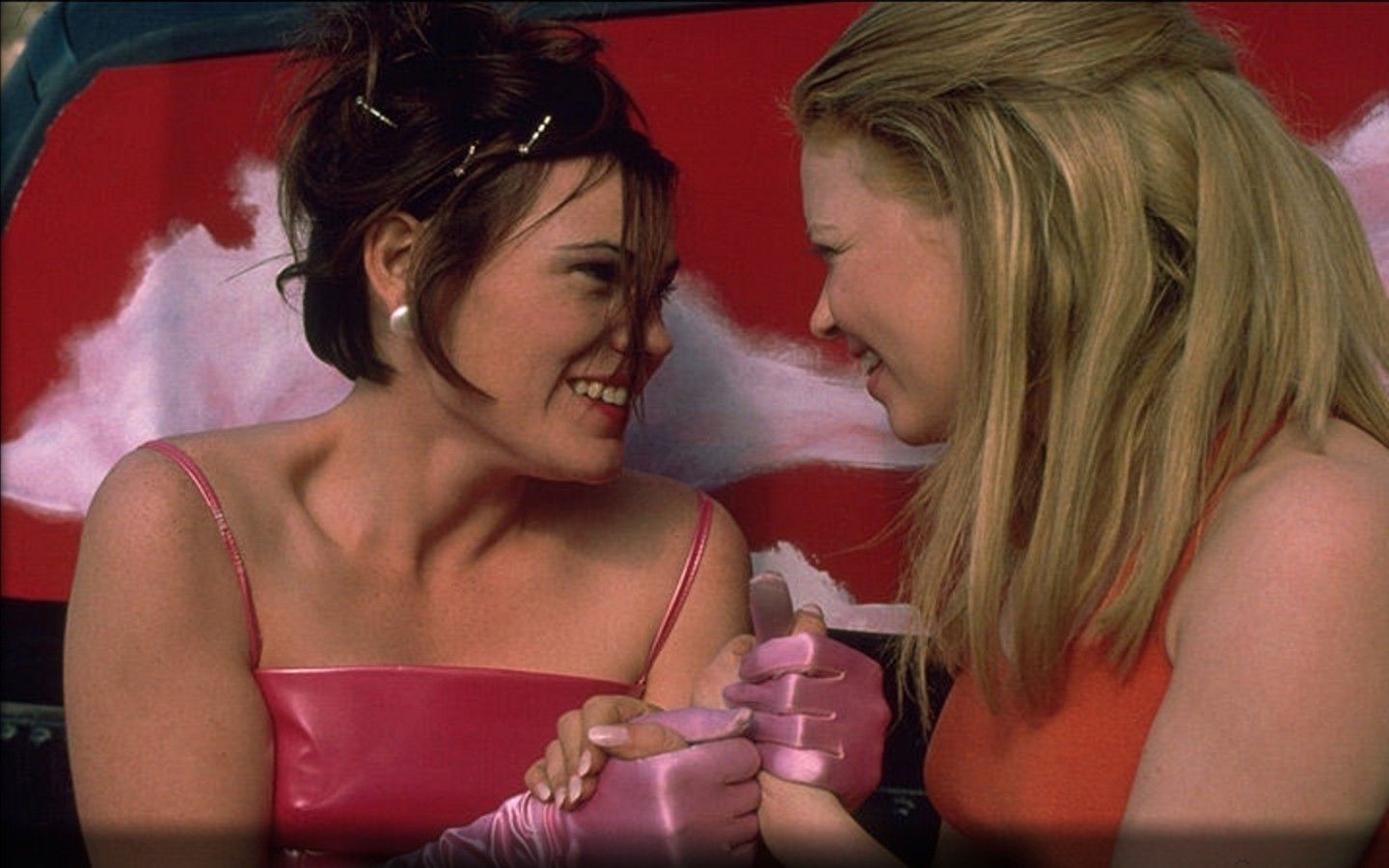 'But I'm a Cheerleader' is not just a romantic comedy but also a satire on the social response to homosexuality as a "disorder" or "abnormality." Megan is a high school girl sent by her parents to True Directions, a residential camp that uses conversion therapy to "cure" homosexuality. During her time there, she comes to terms with her true self and is unapologetic about who she is. The film explores the ups and downs in a relationship that is shadowed by the fear of not being accepted by the family, much like Harper in 'Happiest Season.'
Read More: Where Was Happiest Season Filmed?