'1BR,' at first glance, may seem very similar to its predecessors in the horror genre. But the film, which stars Nicole Brydon Bloom in the lead role, uses conventional elements of horror and combines it with a thrilling plot. Nicole plays Sarah, a girl who leaves her previous life behind and moves to Los Angeles for a new start. There, she finds an apartment that she thinks is perfect for her, but she soon notices strange occurrences. The rest of the film deals with what is going on in the area and if she is able to escape it. If you want to find more movies like '1BR,' then you are in the right place.
8. A Quiet Place (2018)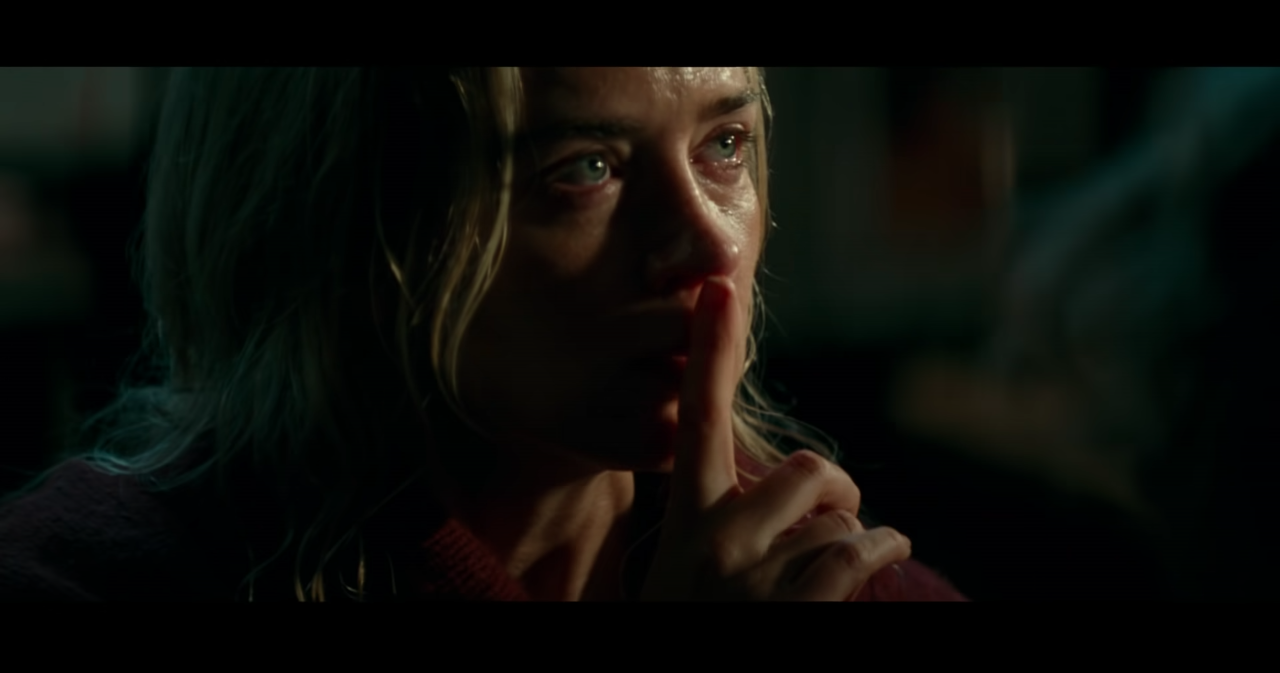 John Krasinski's directorial debut is impactful due to its lack of dialogues and sound, thereby rendering a viewer's auditory senses useless and amping up the fear factor. The premise of the film is that most humans have been wiped out by blind but sound-sensitive creatures. But there is one family that has survived, and in order to continue doing so, they must communicate only with the help of sign language. John also stars in the movie, alongside his wife, Emily Blunt.
7. You Should Have Left (2020)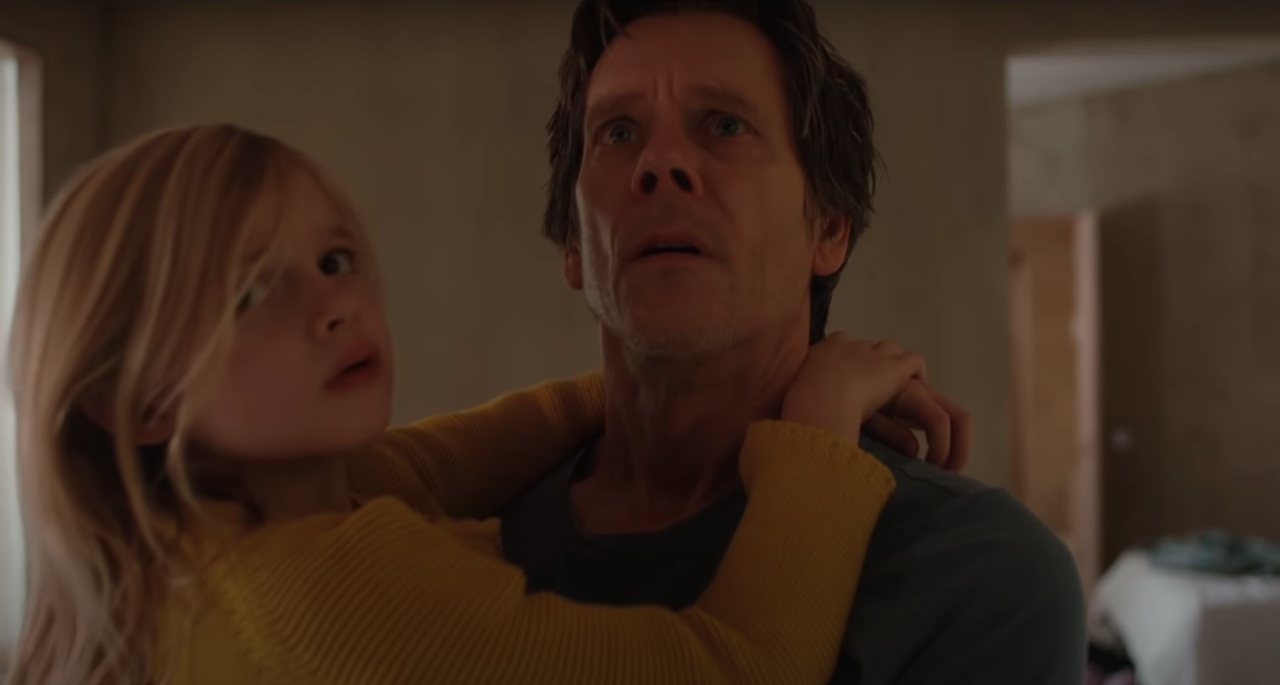 This horror movie stars Kevin Bacon and Amanda Seyfried as a couple that goes on a vacation with their daughter to the Welsh countryside. At first, the three are elated and charmed with their new surroundings. But over time, mysterious things happen in the house, and the sinister forces seem to know about all the skeletons in their closet. It is a small budget movie, but nonetheless, it is a well-made one, with great acting and a suspense-filled storyline. It is directed by David Koepp.
6. House at the End of the Street (2012)
The psychological thriller stars Jennifer Lawrence as Elissa, who moves into a new house in a different neighborhood with her recently divorced mother. They then find out that the house at the end of the street was the site of an abhorrent double murder. A girl named Carrie-Anne had killed her parents and then mysteriously disappeared. Her brother, Ryan, is the sole survivor and the current occupant of that house. She then realizes that things are not what they seem to be, and slowly, the truth is revealed.
5. Z (2019)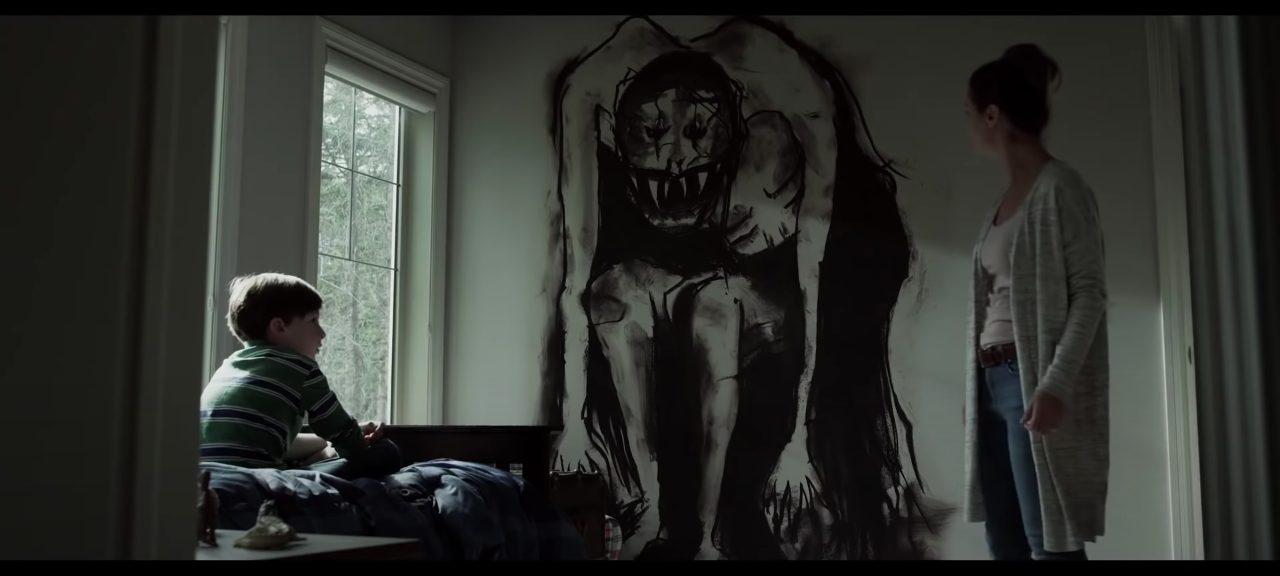 'Z' follows the story of the Parsons family, who is victimized at the hands of their 8-year old son's imaginary friend. It is directed by Brandon Christensen, who is known for his work in films like 'Still/Born' and 'Modern Art.' Keegan Connor Tracy leads the movie with an impactful performance, and the script delivers a horrifyingly interesting story.
4. The Invitation (2015)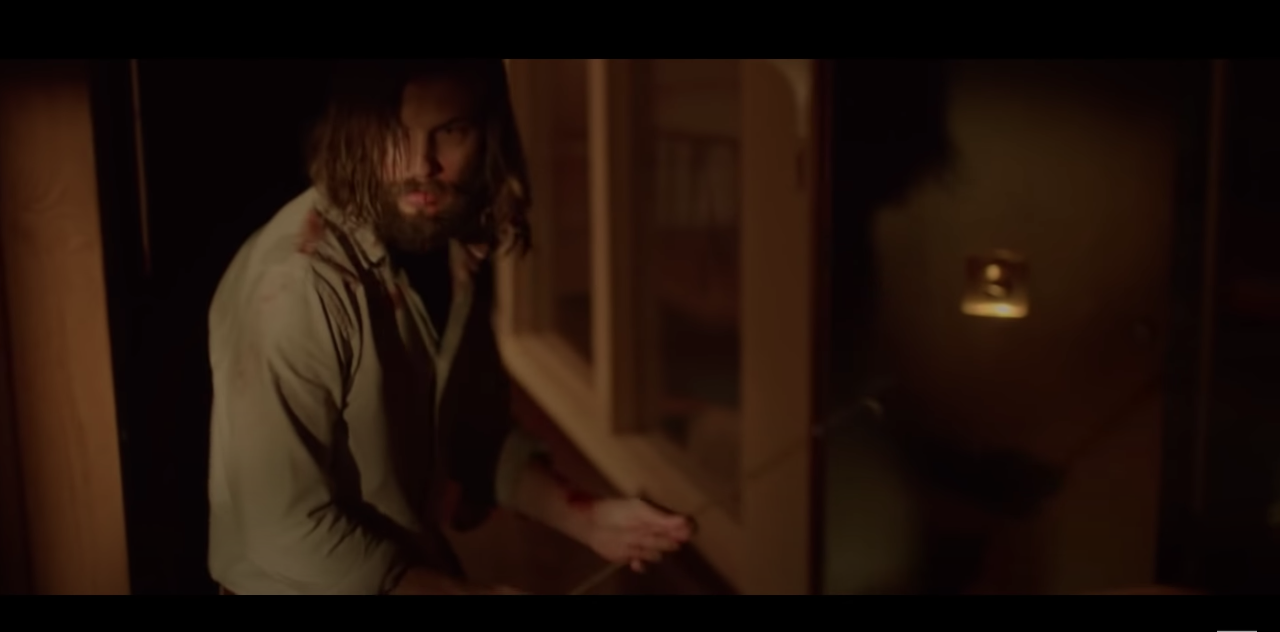 Logan Marshall-Green stars as Will, a man who accepts a dinner invitation from his ex-wife, Eden. She is hosting the dinner with her new husband David, and Will brings along his new girlfriend, Kira. However, Will relives a lot of the trauma from his previous relationship that night, including the loss of their child. The unexpected behavior of the hosts also puts him on edge. The film explores several themes like loss and grief but through the lens of horror, and does a commendable job of doing so.
3. Get Out (2017)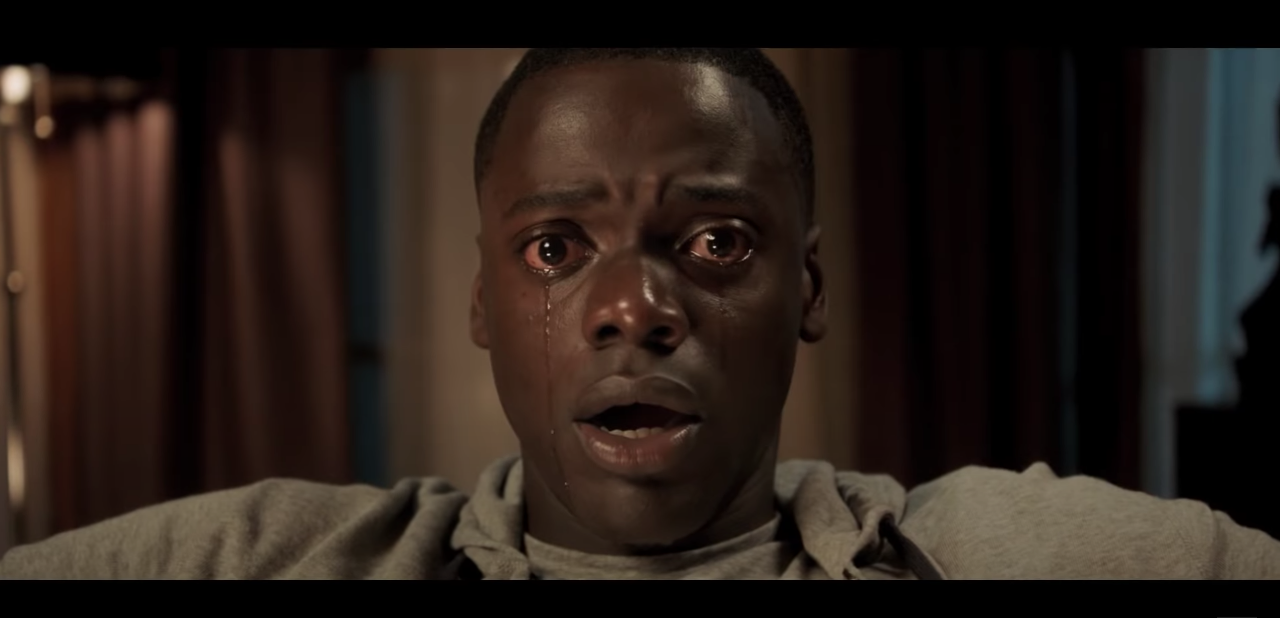 This Oscar-winning film stars Daniel Kaluuya as Chris Washington, a black man who goes with his white girlfriend to her parent's house for a weekend. The family seems to be extremely welcoming at first, but as time passes, it seems as though they are hiding a very twisted secret. Not only is it a great horror movie, but it is also a tactful approach to the racism that is prevalent in society today. This movie also marks Jordan Peele's directorial debut.
2. The Dead Centre (2018)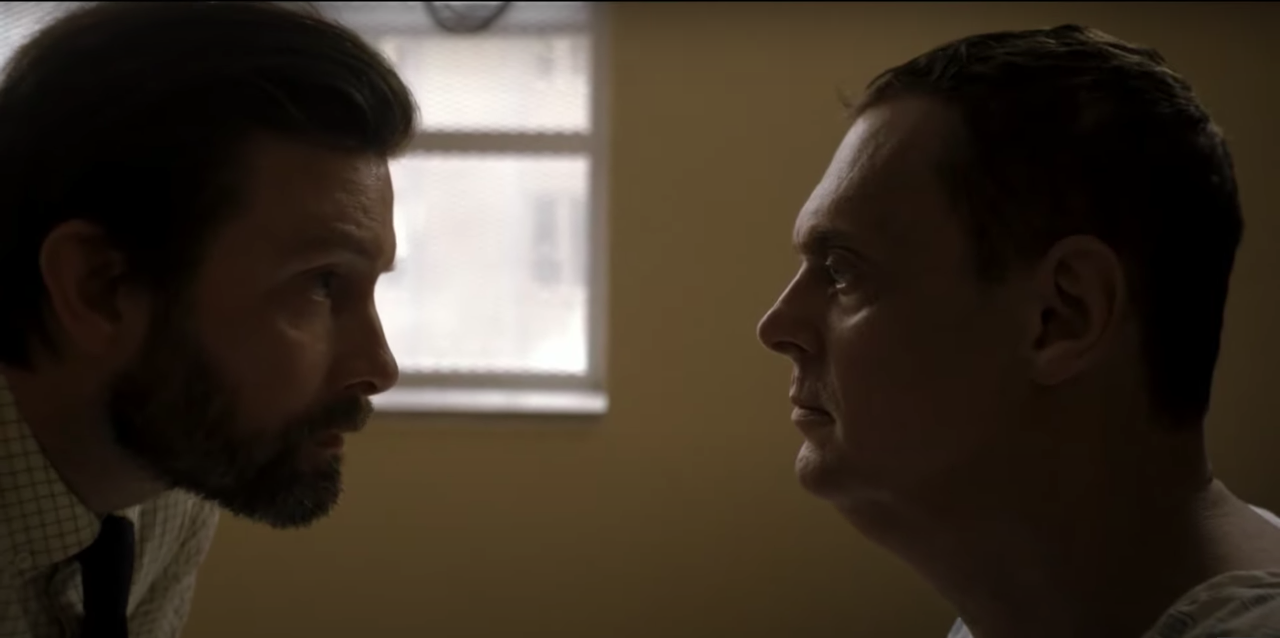 Shane Carruth is Daniel Forrester, a psychiatrist who engages with a mysterious patient in his psych ward. The patient is confused for a very simple reason— he committed suicide by cutting his wrists and other body parts, and yet, he has come back to life. In fact, he is the same John Doe who had been brought to the morgue earlier. The movie explores the dynamic between the doctor and patient under the purview of an eerie storyline (supported by wonderful performances.)
1. Vivarium (2019)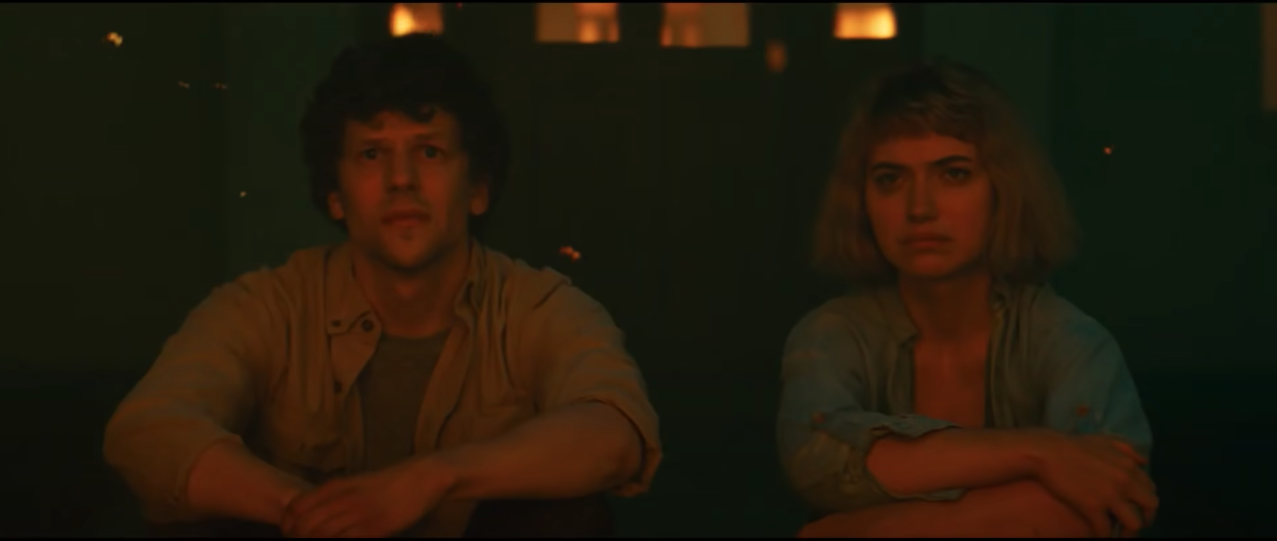 Jesse Eisenberg and Imogen Poots star as a couple looking to purchase a house and move to the suburbs. Martin, a somewhat irregular real estate agent, visits them and tells them about Yonder. When they go to check out the property, they see that all the houses are identical looking and that the area is empty and very silent. No matter how many times they try to leave the locality, all roads lead back to house #9, and they give in, unable to escape. A package with an infant is left outside their door, and raising the boy is their only way out. The rest of the movie deals with how the new "parents" struggle to escape. 'Vivarium' does not employ the same mise-en-scene and cinematography as most horror movies, which really makes it stand out, aesthetically speaking.
Read More: Movies Like Get Out