'The Strays' is a British horror thriller film written and directed by Nathaniel Martello-White. It stars Ashley Madekwe as Cheryl, a biracial upper-class woman whose seemingly perfect life in a British suburb is upended after the arrival of two mysterious strangers. The film uses the home invasion subgenre to explore Cheryl's troubled past, delivering some shocking twists. If you enjoyed the movie's handling of sensitive themes such as internalized racism, classism, and privilege, you must be looking for more such streaming choices. In that case, we have compiled a list of similar films for you. You can watch most of these movies like 'The Strays' on Netflix, Amazon Prime, and Hulu!
8. Disappearance at Clifton Hill (2019)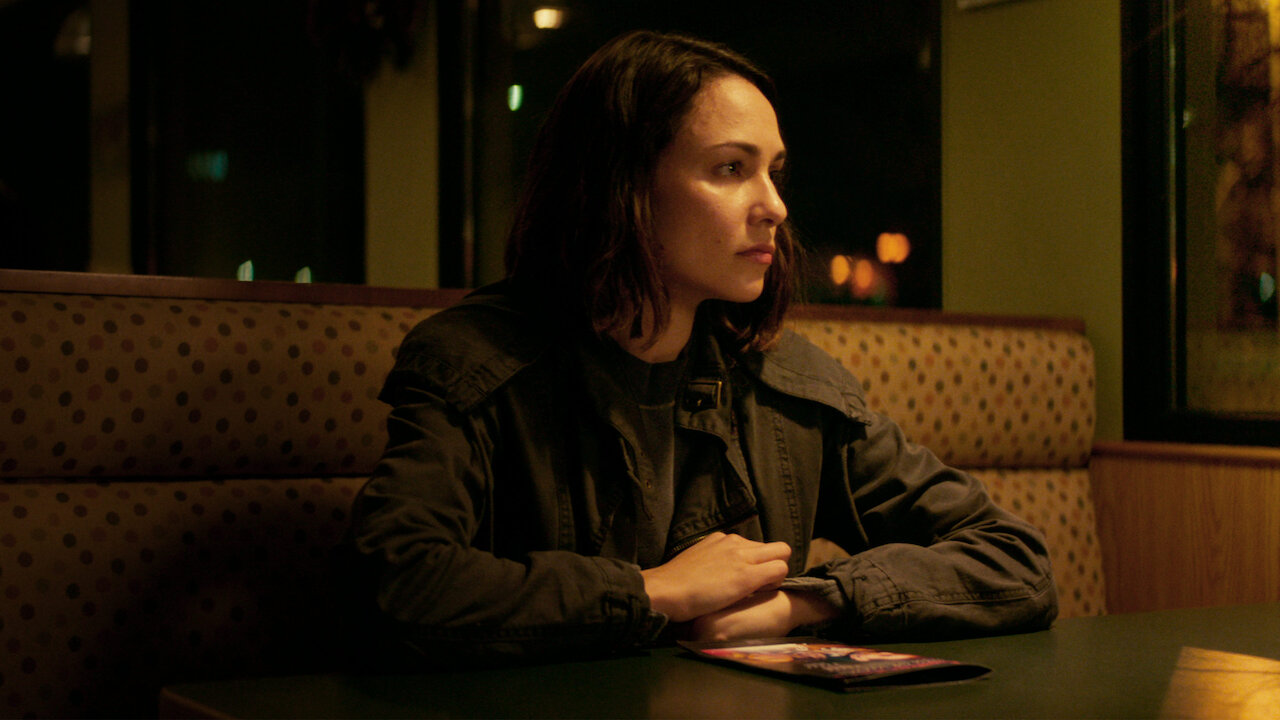 'Disappearance at Clifton Hill' is a Canadian thriller film directed by Albert Shin. It follows Abby (Tuppence Middleton), a young woman who returns home to Niagara Falls, Ontario, after her mother's death. She inherits a family-owned motel in the city's Clifton Hill tourist district. However, she soon starts recreating incomplete memories of a kidnapping she witnessed as a child. Although not quite as thematically complex as 'The Strays,' both films draw from some noir genre tropes and are anchored by a strong performance from their female lead. Likewise, the suburban setting of the movies also creates a similar sense of intrigue and eerie atmosphere.
7. Hidden (2015)
'Hidden' is a psychological thriller movie written and directed by the Duffer Brothers ('Stranger Things'). It stars Alexander Skarsgård, Andrea Riseborough, and Emily Alyn Lind in the lead roles. Following a deadly virus outbreak, a family of three is forced to seek refuge in an underground bunker. Meanwhile, a mysterious presence keeps a careful watch over them. While the film's narrative is drastically different from 'The Strays,' characters in both movies deal with the intrusion of an unknown presence in their lives. Moreover, the virus aspect makes the narrative more enthralling, and 'The Strays' director Nathaniel Martello-White has cited the film as an influence on his debut feature.
6. A History of Violence (2005)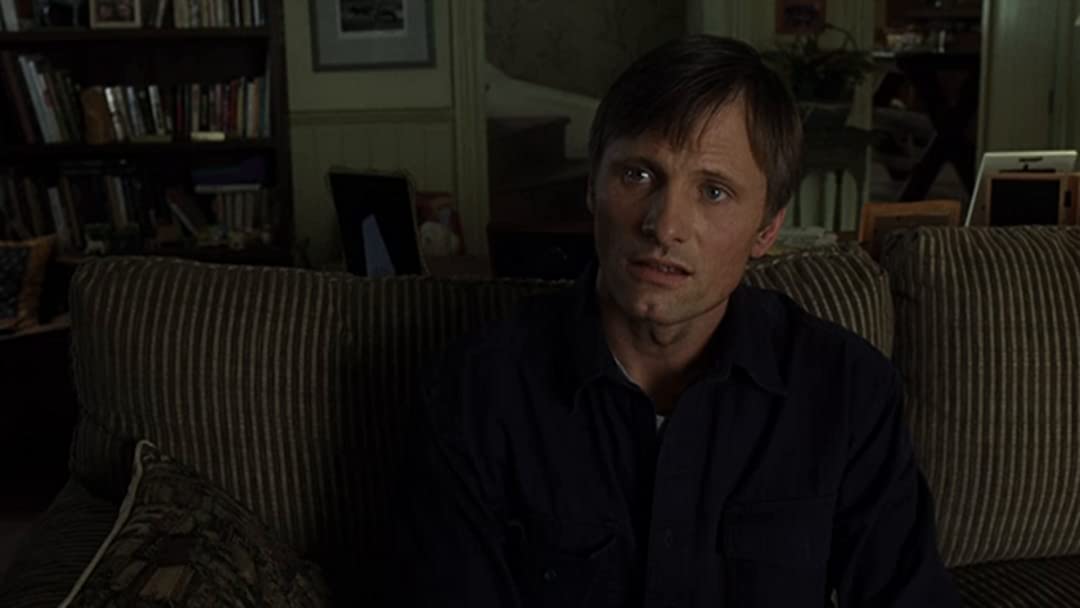 Directed by David Cronenberg, 'A History of Violence' is an action thriller film based on the 1997 graphic novel of the same title by John Wagner and Vince Locke. It stars Viggo Mortensen, Maria Bello, William Hurt, and Ed Harris in the lead roles. The movie follows Tom Stall, a diner owner, who becomes a local hero after successfully stopping an attempted robbery. However, Tom's heroics make him the target of a gangster Carl Fogarty. Although the film does not tread in horror like 'The Strays,' both movies deal with characters trying to erase their complex past. As a result, it is easy to see how 'A History of Violence' influenced Nathaniel Martello-White while directing 'The Strays.'
5. Funny Games (2007)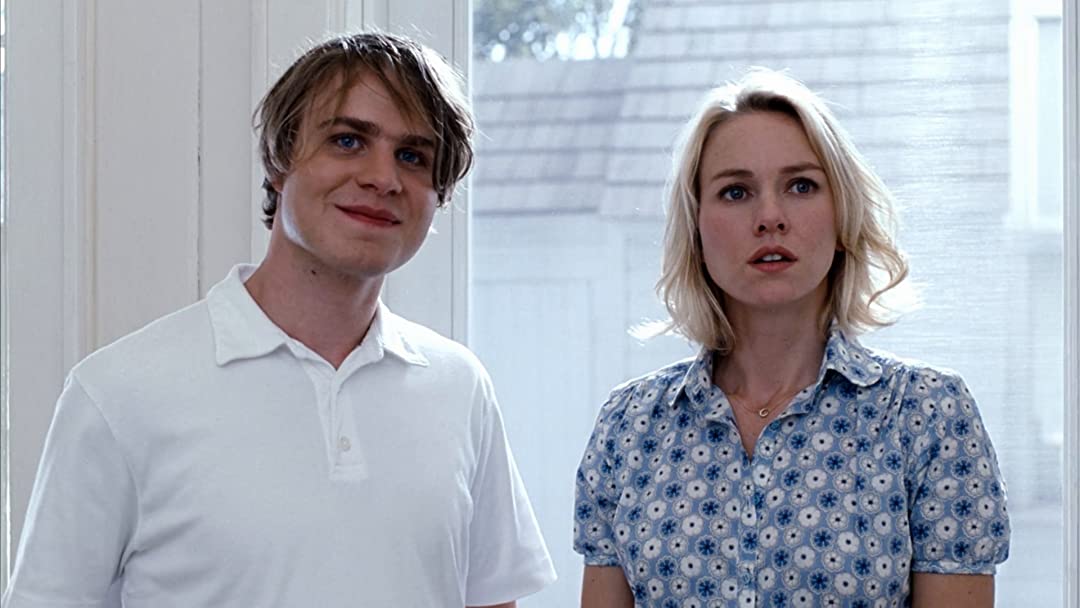 Written and directed by Michael Haneke, 'Funny Games' (also known as 'Funny Games U.S.') is a psychological horror film. It is a remake of Haneke's 1997 Austrian film of the same name. The movie features Naomi Watts, Tim Roth, Michael Pitt, and Brady Corbet in the lead roles. The plot revolves around a middle-class family on vacation who two seemingly charming young men visit. However, the family soon finds themselves tortured and forced to play twisted games by the two unannounced visitors. The film's premise will remind viewers of 'The Strays,' especially its climax. However, despite the similar premises, both movies tackle different themes making 'Funny Games' worth your time.
4. Us (2019)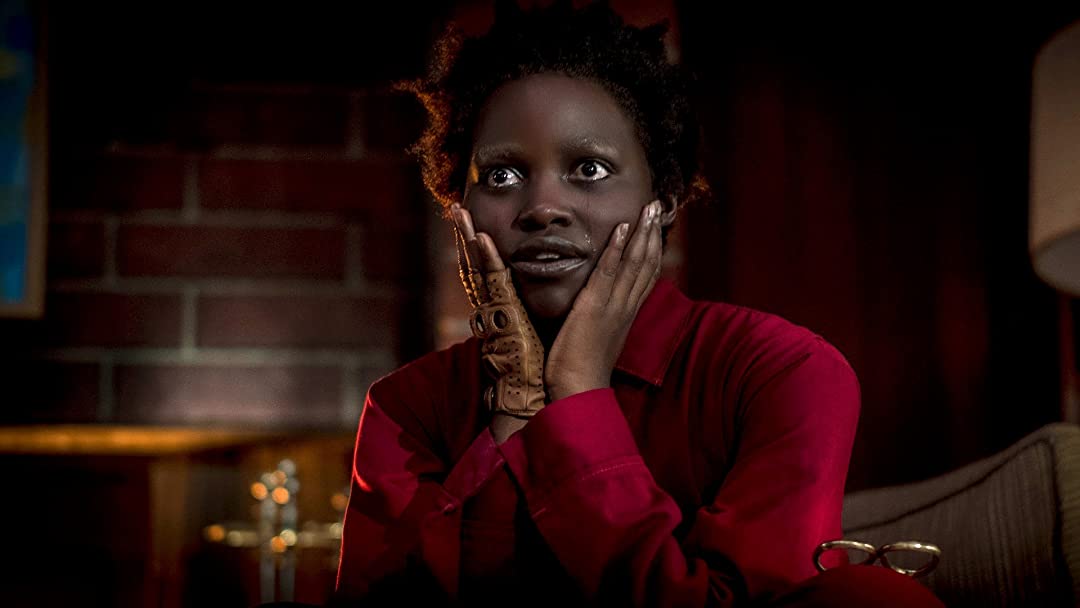 'Us' is a psychological horror film written and directed by Jordan Peele. It stars Lupita Nyong'o, Winston Duke, Elisabeth Moss, and Tim Heidecker in the lead role. The movie revolves around Adelaide Wilson and her family who are attacked by a mysterious intruder. However, after further inspection, the family realizes that the intruders are sinister doppelgangers of themselves. It deals with many complex themes, such as the impact of privilege and the effects of classism, through a home invasion story. As a result, the film is thematically similar to 'The Strays' despite the narrative differences between them.
3. His House (2020)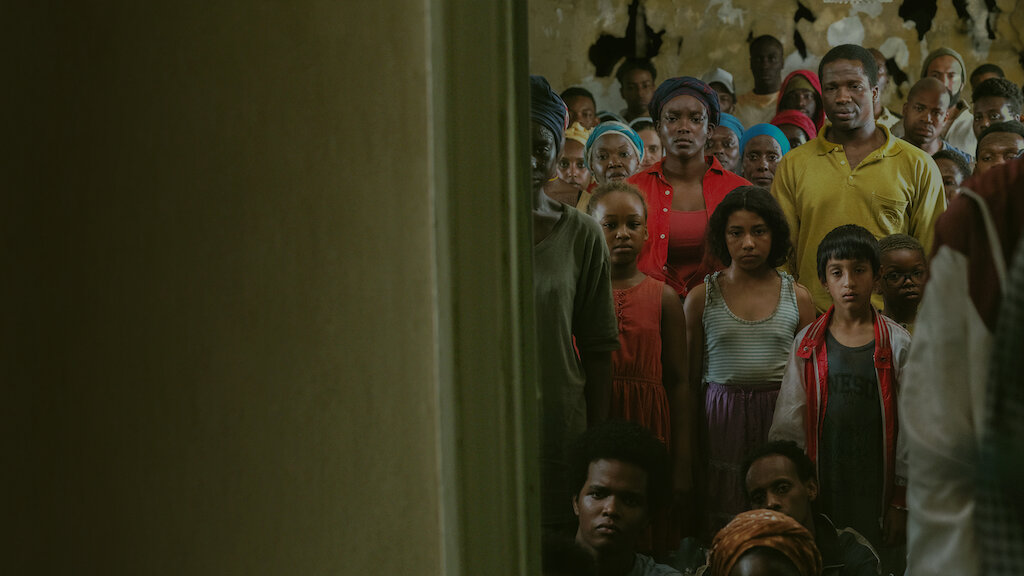 Directed by Remi Weekes, 'His House' is a horror movie based on a story by Felicity Evans and Toby Venables. It features the acting talents of Wunmi Mosaku, Sope Dirisu, and Matt Smith in the lead roles. It tells the story of a refugee couple escaping from war-torn South Sudan. However, the couple struggles to adjust to their new life in an English town where a sinister evil lurks. As with 'The Strays,' the film utilizes horror tropes to convey some culturally resonant themes and thought-provoking social commentary. Moreover, both movies are directed by debutant directors, giving them a sense of raw realism.
2. I Came By (2022)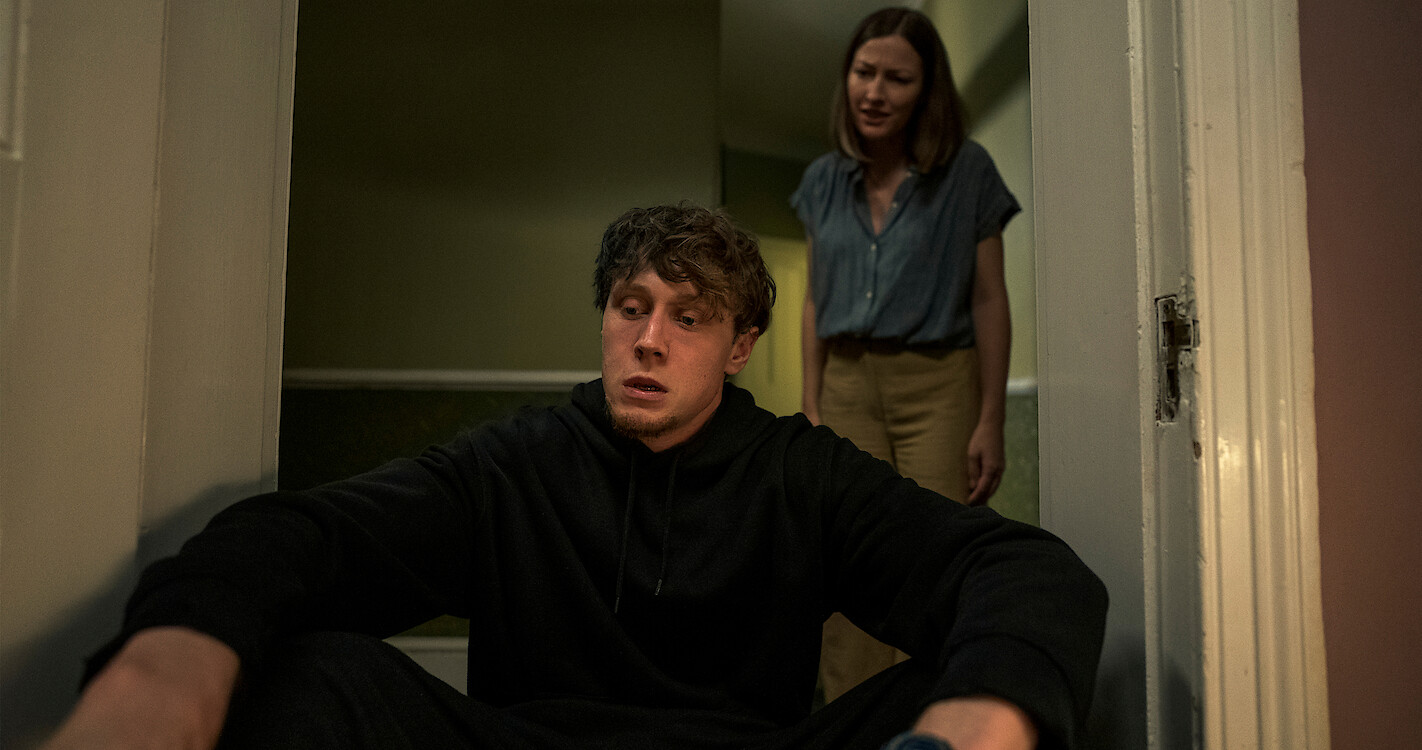 'I Came By' is a British crime thriller film written and directed by British-Iranian filmmaker Babak Anvari. It stars George MacKay, Percelle Ascott, Kelly Macdonald, and Hugh Bonneville in the lead roles. The movie follows Toby Nealey, a politically-minded, 23-year-old graffiti artist. Toby is used to sneaking into the house of upper-class individuals, but his latest conquest exposes him to a dark secret from his past. Like 'The Strays, ' the movie explores the disparity caused by classism, racism, and privilege in British society. However, it flips the script by presenting the story from the intruder's prescriptive, producing a different but equally engaging experience for the audience.
1. Get Out (2017)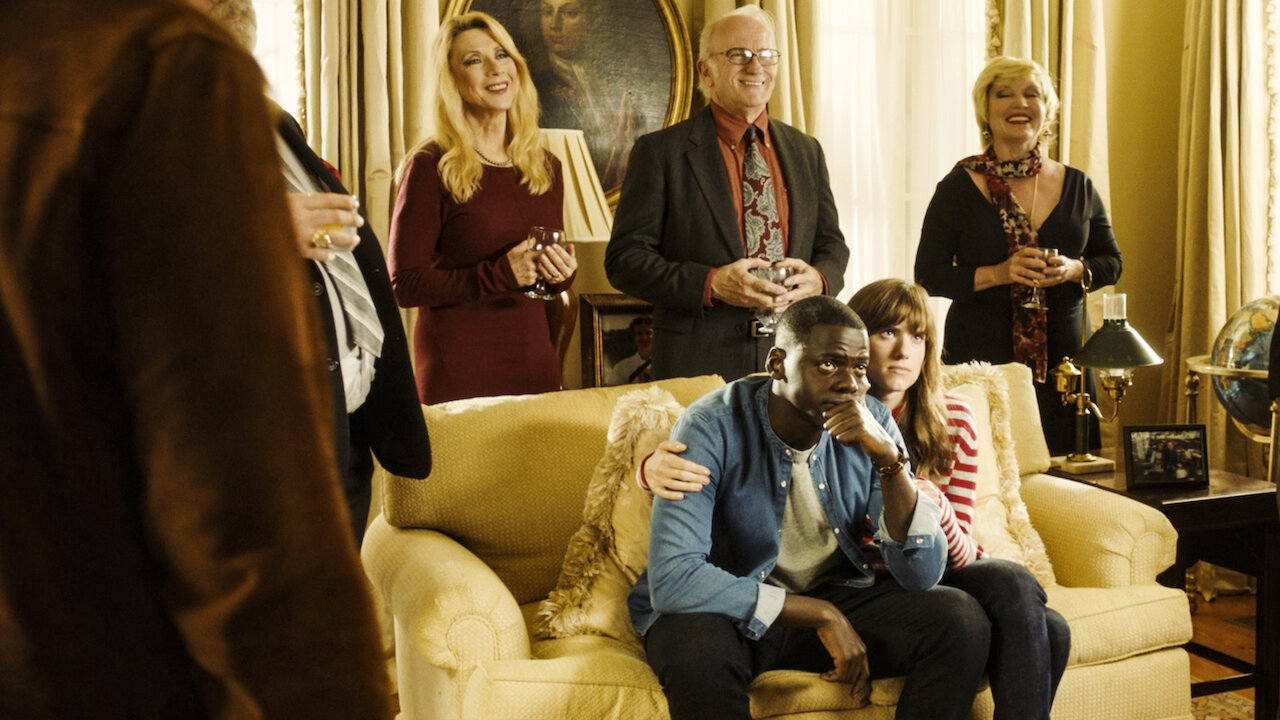 'Get Out' is a psychological horror film written and directed by Jordan Peele. It stars Daniel Kaluuya as Chris Washington, a young black photographer who visits his Caucasian girlfriend's parents during a weekend getaway. However, Chris is soon forced to confront the horrors that hide behind the seemingly welcoming facade of his girlfriend's family. The film is widely credited with revitalizing the horror genre by subverting its tropes to tell a thematically complex and emotionally nuanced story. It's handling of sensitive themes such as race and privilege directly influences the style and tone of 'The Strays.' It also won the Academy Award for Best Original Screenplay and inspired a new generation of directors, making 'Get Out' the topic pick for this list.
Read More: The Strays Ending, Explained: Why Did Neve Escape?