Created by Dave Burd and Jeff Schaffer, 'Dave' centers around a neurotic man in his late 20s who is convinced that he is destined to be one of the best rappers of all time. But no man is an island, and Dave needs all the help he can get to achieve his dreams. To do that, he must make his closest friends believe in his ability to work hard and leave no stone unturned in his quest to become the next superstar! The comedy drama show is based on the life of rapper and comedian Dave Burd, better known by his stage name Lil Dicky.
The show features the talents of Lil Dicky as himself, alongside Taylor Misiak, GaTa, Andrew Santino, Travis "Taco" Bennett, and Christine Ko. It is a blend of realism and surreal comedy and has been well-received by audiences worldwide. If you enjoyed the show's self-aware premise, then we have a few recommendations which you are bound to like as well! You can watch most of these shows similar to 'Dave' on Netflix, Hulu, or Amazon Prime.
8. Master of None (2015-2021)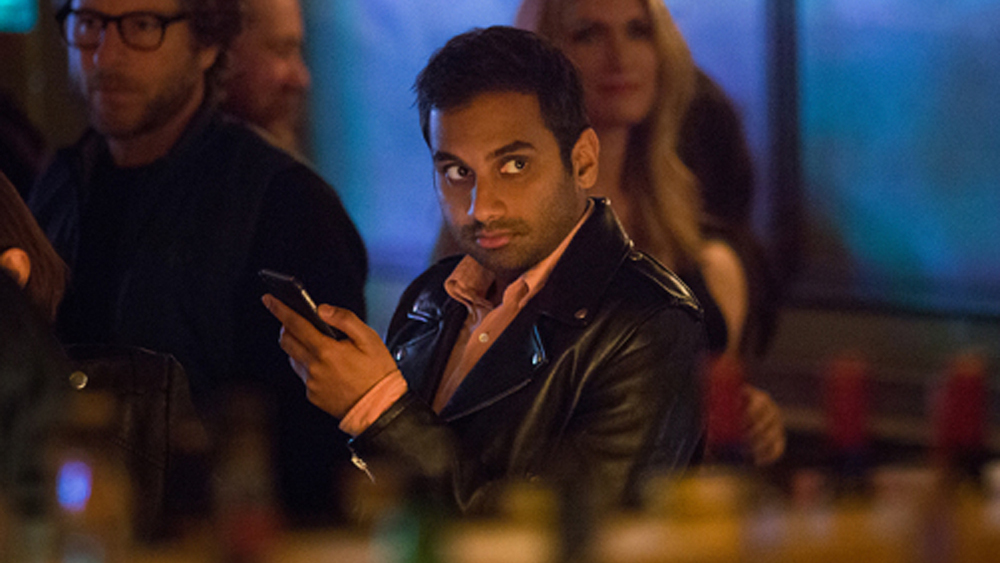 Created by comedian Aziz Ansari and writer Alan Yang, 'Master of None' follows Dev, who is struggling with what he desires out of both his personal and professional life. The series introduces the audience to everything that shaped Dev's life and personality as an adult through flashbacks and addresses subjects like the plight of the elderly, the immigrant experience, modern etiquette, et cetera.
The story is loosely based on the real-life experiences of Ansari, who stars in 'Master of None' as Dev. Along with its comedic aspect and focus on a man on a journey of self-discovery, viewers will find it very similar to 'Dave.' Interestingly, the show also features Ansari's real-life mother and father, Fatima and Shoukath, who can be seen as Dev's parents at one point.
7. Flaked (2016-2017)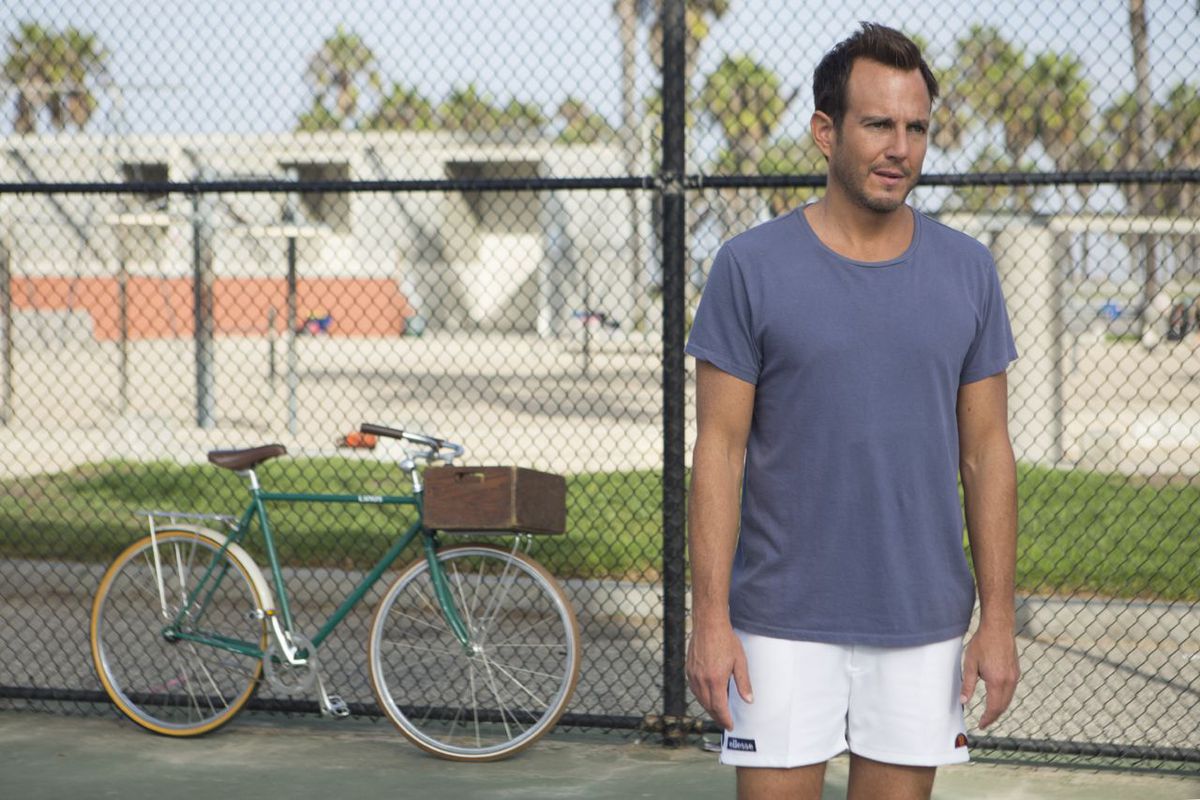 'Flaked' revolves around Chip (Will Arnett), a recovering alcoholic who puts on a façade for everyone in his life – friends, strangers, potential love interests, and his ex-wife – that he is doing better and is the guy for them to come to should they need any kind of help or guidance. But as his deceptions become more and more complicated, Chip starts to find it challenging to maintain his newfound image and risks falling into his old habits.
Created and written by Will Arnett and Mark Chappell, Chip's need to have others believe in his capability will ring similar to Dave's in 'Dave,' although the goals behind maintaining this belief are vastly different.
6. Maron (2013-2016)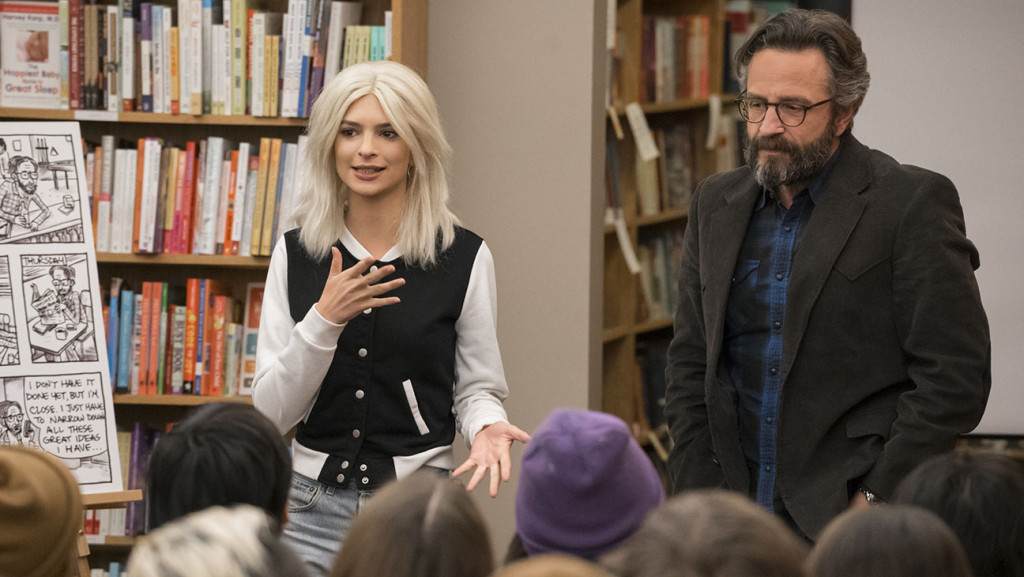 'Maron,' tells the tale of an old comedian turned podcaster, whose love for his cat and his attempts to keep his online, faceless audience entertained are the only things distracting him from his personal problems in life and his struggles to form meaningful connections.
Written and created by Marc Maron, who plays a fictionalized version of himself in the show, the sitcom deals with serious issues like alcoholism and anger management through a veil of comedy. Much like 'Dave,' 'Maron' also features a real-life person playing themselves, who is going through their own journey of facing reality head-on.
5. Living with Yourself (2019-)

Created by Timothy Greenberg, this comedy-drama revolves around Miles Elliot (Paul Rudd), an exhausted ad executive who is disillusioned and dissatisfied with everything in his life. One day, Miles goes to a spa for a mysterious treatment that he's told is guaranteed to rejuvenate him…only things don't go exactly as planned, and suddenly there are two literal versions of Miles fighting over the same life. 'Living with Yourself' raises the bar for surrealist comedy, and much like 'Dave' asks questions about identity and what makes a person distinguishable from everybody else around them.
4. Ramy (2019-)
'Ramy' centers around, well, Ramy (Ramy Youssef) who is a first-generation Egyptian-American on a spiritual journey – caught between an Egyptian way of life and a new way of living in New Jersey. Through its nuanced storytelling, the comedy-drama show's representation of Muslim Americans, immigration, and identity through language brings about a necessary addition to television.
Created by Ramy Youssef, Ari Katcher, and Ryan Welch, the show will remind fans of the way soul-searching subject matters were handled with a light touch in 'David.'
3. Curb Your Enthusiasm (2000-)
'Curb Your Enthusiasm' follows Larry (Larry David), a semi-retired writer and producer as he goes about his everyday social life. What makes this sitcom, created and written by Larry David himself, different from other shows is that each episode's plot and subplot were outlined by David, and the dialogue was largely improvised by the actors at the time of filming.
A lot of real-life celebrities make cameos in 'Curb Your Enthusiasm' as fictional versions of themselves, which is rather similar to 'Dave.'
2. Atlanta (2016-2022)
'Atlanta' follows Earnest "Earn" Marks (Donald Glover) as he struggles to make ends meet in Atlanta, Georgia, after dropping out of Princeton University. He has no money and a young daughter to take care of. So when he learns that his cousin Alfred (Brian Tyree Henry), who raps under the stage name "Paper Boi," is on his way to stardom, he looks to reconnect with him in order to make his life better.
Created by Donald Glover, 'Atlantic' follows a surrealistic style of episodic storytelling that has been compared to short stories. Due to its inclinations towards the music industry, fans of 'Dave' are sure to enjoy the comedy-drama.
1. Louie (2010-2015)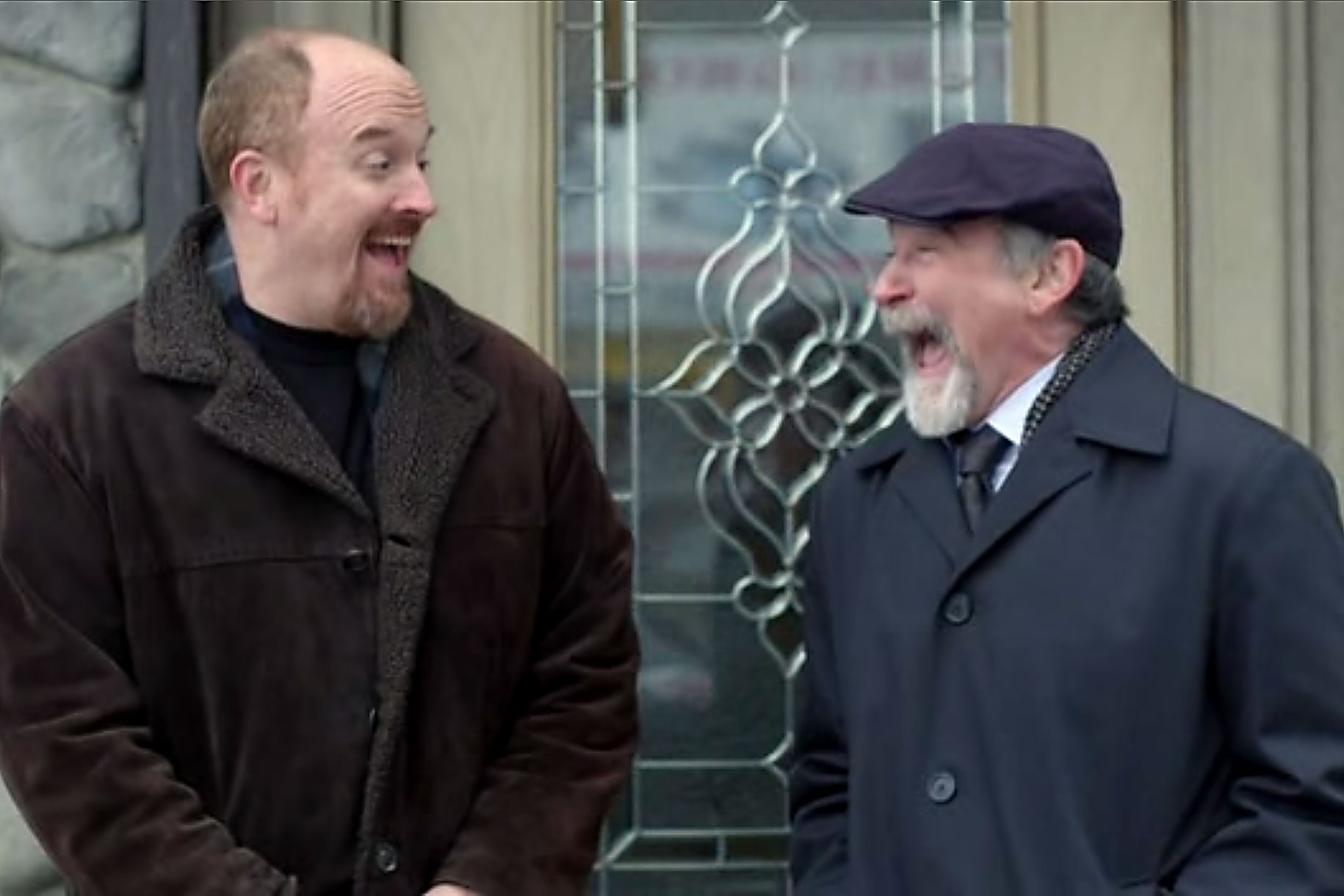 'Louie' revolves around Louie's hectic life as a successful stand-up comedian and a newly single father. The comedy-drama is based on comedian Louis C.K.'s life, who also created, wrote, and directed and also took on the titular role. Each episode is divided into two segments – one showing Louie's life on-stage as a stand-up comedian and the other his personal life and struggles.
The show's comedy is varied in its range, employing surrealism, satire, absurdism, and gallows humor. 'Louie' is the show that started the subgenre of surrealist comedy, and thus would be relatable to fans of 'Dave.' Even the cinematography and colors used are similar in both shows.
Read More: Best Comedy Shows on Netflix You Must Watch