The 80s is arguably one of the most romanticized eras in history. "I grew up in the 80s", "I wish I could go back to the 80s" are lines one often hears from nostalgic freaks of the decade. So what exactly makes glam-rock era so special? There was a massive cultural change that took over the world post the Vietnam war in the 70s, and the 80s would then set the trend for the decades to follow. Like all other forms of art, cinema, too, witnessed significant changes in style and content. The entry of George Lucas, Steven Spielberg and Robert Zemeckis onto the scene had paved the way for a whole new style of filmmaking in mainstream cinema, especially in the sci-fi, action arenas. There have also been numerous indie filmmakers whose works weren't well appreciated at the time of their release, but over the years, would go on to generate a staunch fan following. One can easily argue that 80s was a decade with most number of cult classics that people have discovered over time. With that said, here's the list of top cult classic movies of 1980s.
20. Dead Poets Society (1989)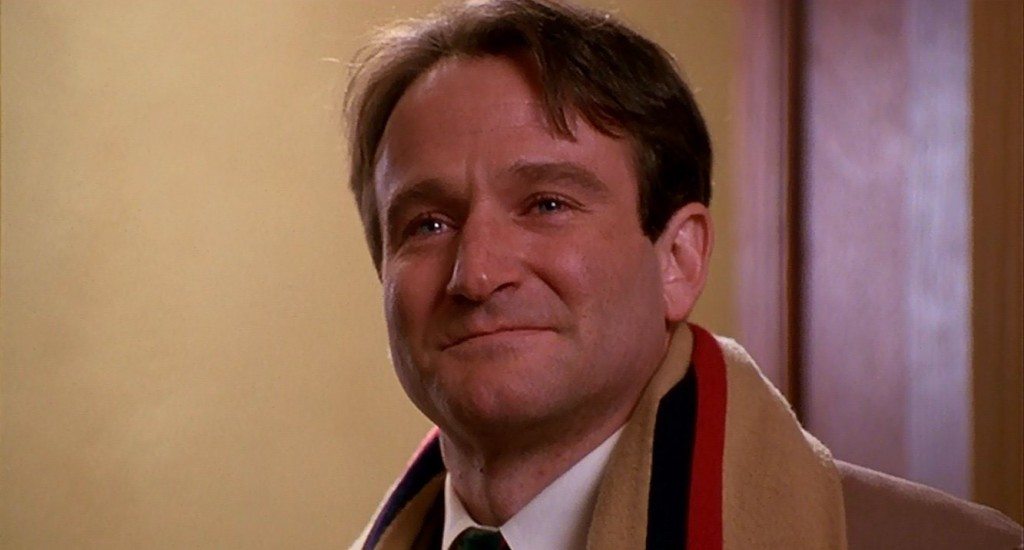 A truly beautiful remembrance of Robin Williams' talent and kindness and the power of cinema to bring emotion and poetry to the screen. Oh captain, my captain – this legendary scene towards the end of the film is a piece of history which contributes to the beauty of this classic, a movie rich in emotion and meaningful depth. John Keating is an English teacher at a strict and conservative all-boys boarding school in Vermont, who's spirit introduces the students to a new way of looking at things, a perspective where one's mind is open and free to feel and interpret words in different ways and understand passion, love and the things that make us the living humans that we are. Carpe Diem as the film's and the character's life motto, you can be assured that Mr. Keating not only changes his students with his unconventional methods, but you as well with this outstanding creation. Like Williams' character would say : "Seize the day boys. Make your lives extraordinary".
Read More: Best Movies of the 1970s
19. The Thin Blue Line (1988)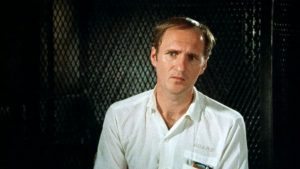 Errol Morris's unique documentary dramatically re-enacts the crime scene and investigation of a police officer's murder in Dallas, Texas. By doing so, the film successfully argues that a man was wrongly convicted of that murder by a corrupt justice system. The documentary shows the audience the evidence gathered by the police, who were under extreme pressure to clear the case. It strongly makes a point that there is a lot of circumstantial evidence. Errol Morris created a stunning depiction of a gross miscarriage of justice. Besides the brilliance of the art construction, its message is clear and powerful.
Read More: Best Movies of the 2000s
18. Dirty Dancing (1987)
'Dirty Dancing' is the epitome of dance movies. This Emile Ardolino directed flick has soul enriching dance sequences, sexy scenes, and stars who bring the art to life. The Swayze and Grey starrer is about Frances "Baby" Houseman, who while spending the summer at a Catskills resort with her family, falls in love with the camp's dance instructor, Johnny Castle. 'Dirty Dancing' received accolades and applauds from critics and audience alike, and won the Academy Award for Best Original Song. Adding to its legendary status, the 1987 film is extremely sexy. The massive success led to a rather poor prequel named 'Dirty Dancing: Havana Nights' (2004).
17. Escape From New York (1981)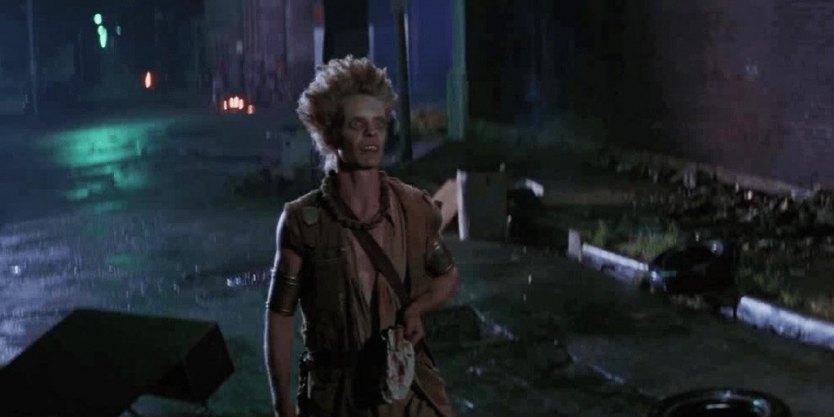 John Carpenter, the master of 80s cult, redefined horror, sci-fi and action arena with his works that were considered way too bold for their times. 'Escape From New York', however, was one of those exceptions, which won high critical acclaim at the time of its release. Set in the US in 1997, the film is about a bank robber who is sent on a mission to go to Manhattan, now a maximum security prison, in order to rescue the president. 'Escape From New York', is a solidly entertaining piece of cinema that has this freakish quality which sets it apart from several other movies of its genre. Though the film did receive positive response initially, its reputation grew tremendously over the years, with critics often rating it as one of the best post-apocalyptic movies of all time.
Read More: Best Movies of the 2010s
16. Fright Night (1985)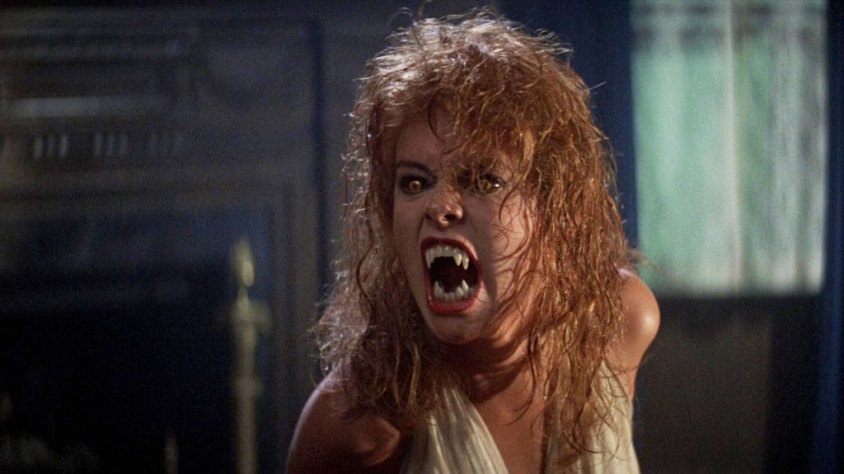 One of my personal favorite horror films of all time, 'Friday Night' is a movie that gave me nightmares as a 6-year-old kid. I recently re-visited the film, and while it may not have the impact of an 'Exorcist' or 'Omen', it still is a genuinely terrifying piece of cinema. The movie centers around a teenager named Charley Brewster who finds out that his neighbor is a vampire. When he realizes that nobody believes him, he calls up a television host for help. What distinguishes 'Fright Night' from some of the other horror flicks of its time is the way in which it manages to incorporate humor, without really coming off as cheesy or in-your-face. The film was also remade into a Bollywood movie titled 'Wohi Bhayakar Raat'.
Read More: Best Movies of the 21st Century
15. Repo Man (1984)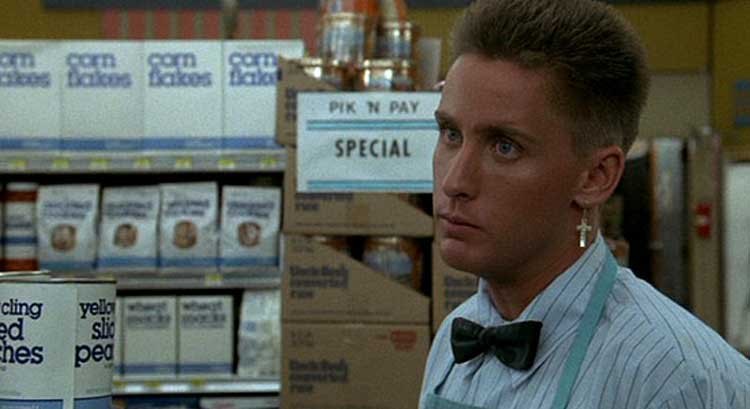 Alex Cox's 'Repo Man' is one of those rare cult classics of the 80s that received instant critical praise at the time of its release. The story may seem a bit too absurd – A punk rock musician is hired as a repo man, and he sets out on a series of bizarre adventures, which also involve extraterrestrials. While the film may now seem a tad bit dated, it is an extremely ambitious, innovative piece with a vision that was truly ahead of times. Critics praised the film for its inventiveness and exuberance, and it continues to generate a loyal fan following. The film also frequently appears on lists featuring the greatest movies of the 80s.
14. Labyrinth (1986)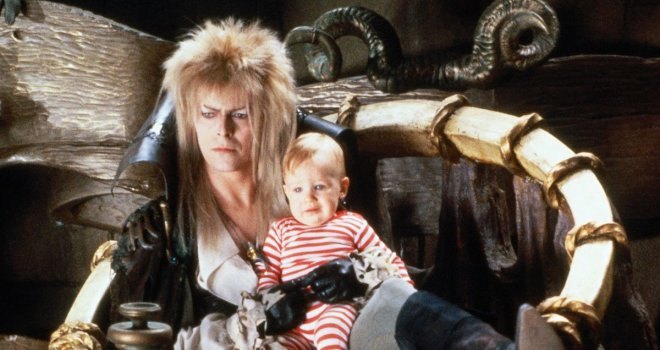 'Labyrinth' follows the dangerously adventurous journey of a teenager who sets out to the center of a maze in order to rescue Toby, her infant brother. Produced by none other than George Lucas, the film wasn't met with instant critical acclaim, and it was criticized for its shallow storyline and writing. While a number of critics were quite generous in their reviews, the film would only garner a strong following years later. Contemporary critics and cinefreaks now praise the film for its distinctive visual style and energy.
Read More: Best Movies of 1973
13. First Blood (1982)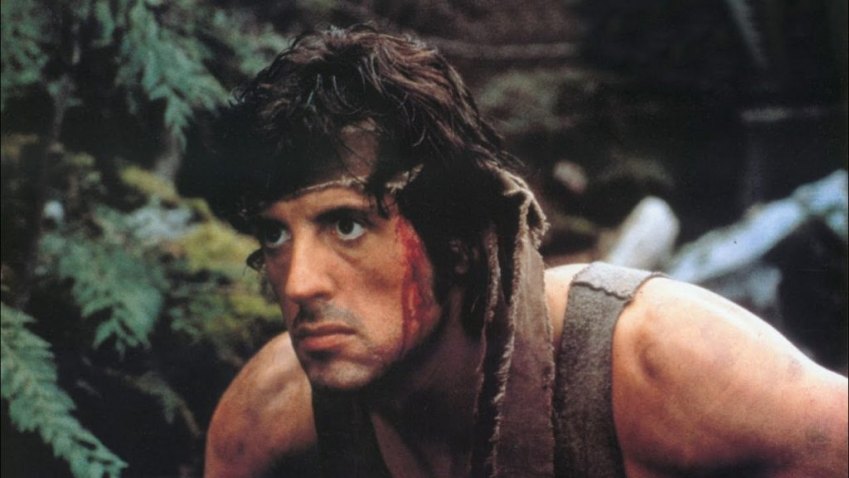 One of Sylvester Stallone's most iconic movies was heavily criticized at the time of its release. Most critics found the plot far-fetched and lacking coherence. As the film gained more fan following over the years, critics have re-evaluated the movie, and it is today widely considered to be one of the greatest action movies ever made. Part of the credit here goes to Stallone's unforgettable performance as John J Rambo. Like 'Rocky', it's not a technically strong performance, but he plays it in a way only he could have, giving cinema one of its most memorable action heroes. The film has been widely parodied in the media and has also inspired several movies of its genre.
12. Top Gun (1986)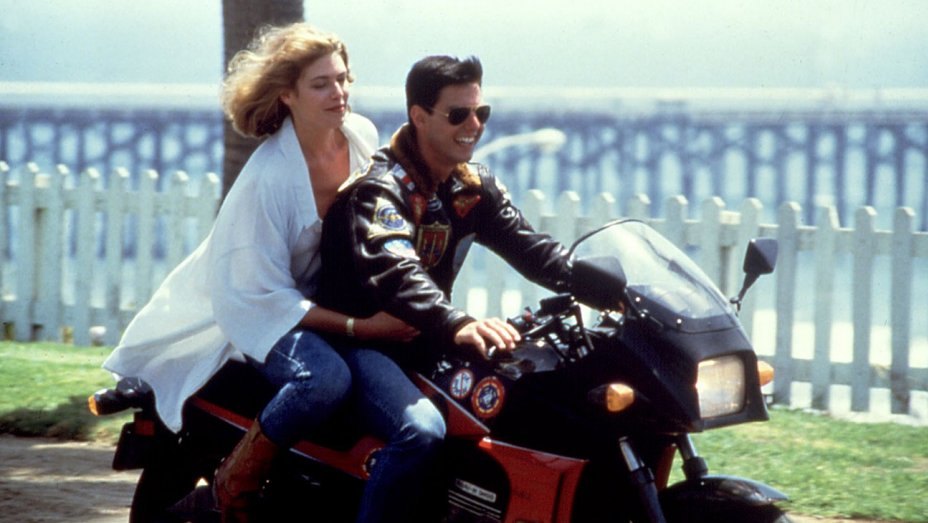 This Tom Cruise starrer was met with lukewarm response from critics at the time of its initial release, but over the years, the film garnered special praise for its visuals and action sequences, and it is today regarded as one of Tom Cruise's most memorable movies. The film follows a naval aviator whose life takes a turn when he falls in love with his instructor. Cruise is in top form here, and delivers an iconic performance that played a crucial role in the film gaining its cult status. The film has been frequently referred to in the media and has also inspired several TV shows movies.
Read More: Best Movies of 1974
11. Scarface (1983)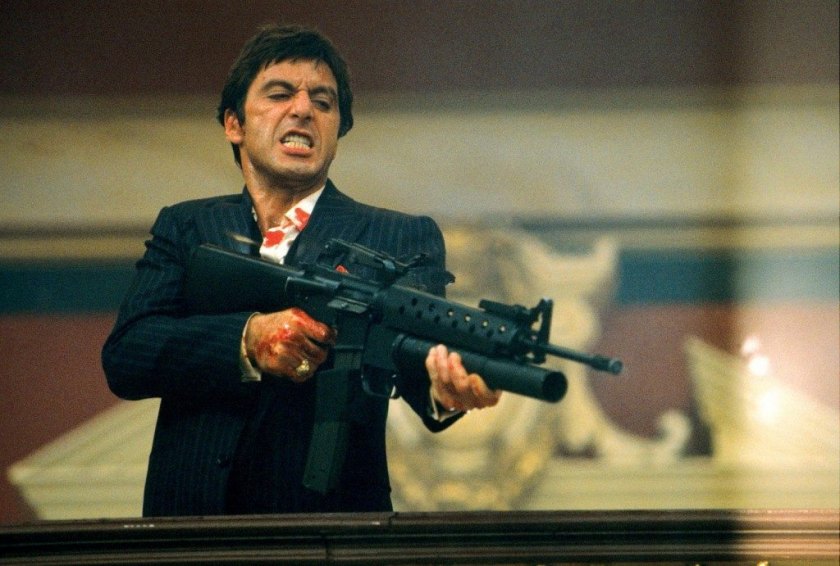 Scarface would be my least favorite film on the list. In my opinion, this was the film that forever destroyed the actor in the great Al Pacino. The man who was renowned for his quiet, subtle intensity onscreen would go on to become a loud, funny caricature of himself. However, I certainly cannot dismiss the film's influence on popular culture, and it is one of the most defining cult movies of the 80s. Though the film was heavily criticized back in '83 for its loud, over-the-top approach, it has, over the years, received high praise from contemporary filmmakers and critics.
10. Evil Dead II (1987)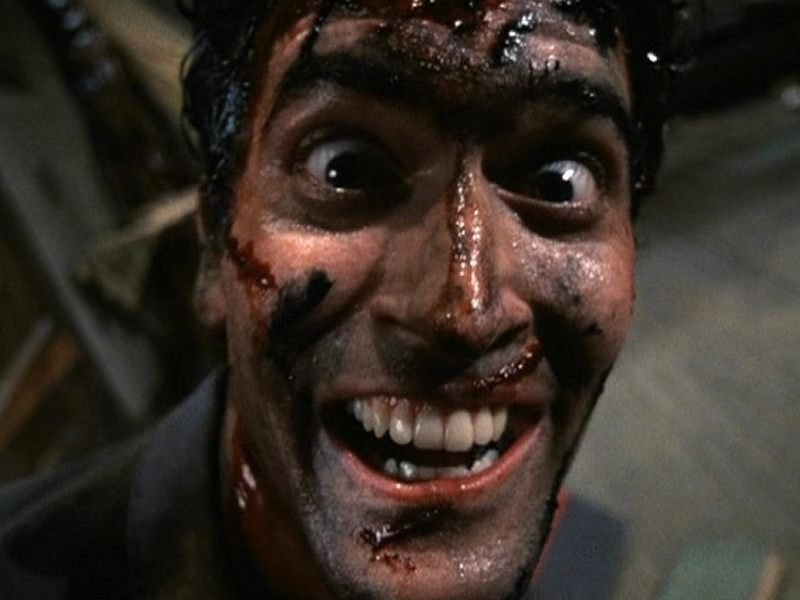 'Evil Dead II' is one of those rare sequels that takes its original onto a whole other level. 'Evil Dead' was frightening in its raw intensity, and while the sequel maintained the same vision, this one adopts a lot more hilarious tone. The story picks up from where it left: Ash continues his lone battle with the evil spirits, but tension further rises when his girlfriend gets possessed. The film uses elements of slapstick humor that gives it a distinctive tone, and critics at the time praised Sam Raimi who's chops as a director is well on display here.
Read More: Best Movies of 1979
9. Heathers (1988)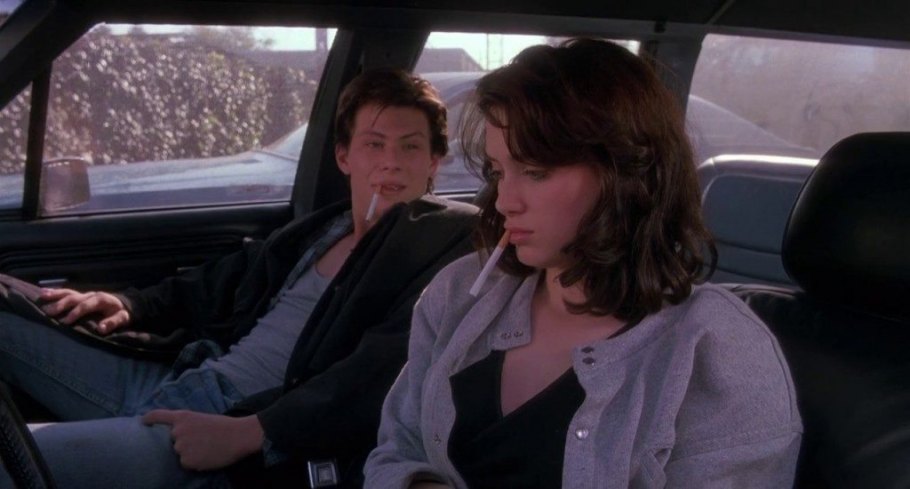 Arguably one of the greatest high school movies ever made, 'Heathers' is a film that was well and truly ahead of its time. The film follows the lives of a group of high school girls in Ohio. When one of them gets attracted to a rebellious boy in school, the two end up accidentally killing one of the members' of the girl's group. However, soon, the girl goes on to discover the dark sides of her new boyfriend. The film was noted for blending elements of black comedy and crime, which later redefined and set the trend for high school flicks. Not surprisingly, the film did not go well with audiences at the time and was not a commercial success. However, the film continues to garner a strong cult following across the globe.
8. The Evil Dead (1981)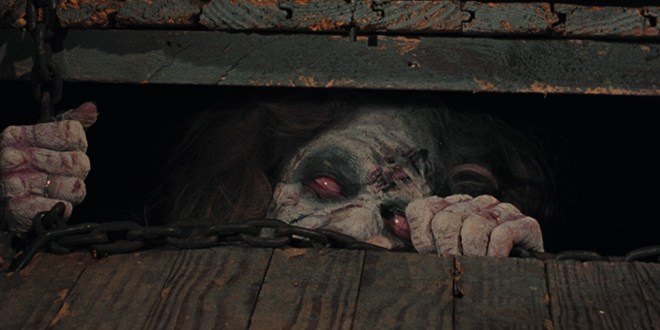 Sam Raimi's stone cold classic tells the story of a group of friends who set out on an adventurous trip to a secluded cabin in a wooded area. Tension soon rises after they discover mysterious audio tapes, following which the members of the group get possessed by evil spirits. The film has a distinctively raw, vintage look that redefined the aesthetics of a low-budget horror movie. The camera work is pretty dynamic, and it's one of those rare horror flicks wherein the explicit depiction of violence works really well. Though the film was met with controversy at the time, critics and cinephiles now widely regard it as one of the most important horror films ever made, and it has developed a significant cult following over the years.
Read More: Best Movies of 1980
7. E.T. the Extra-Terrestrial (1982)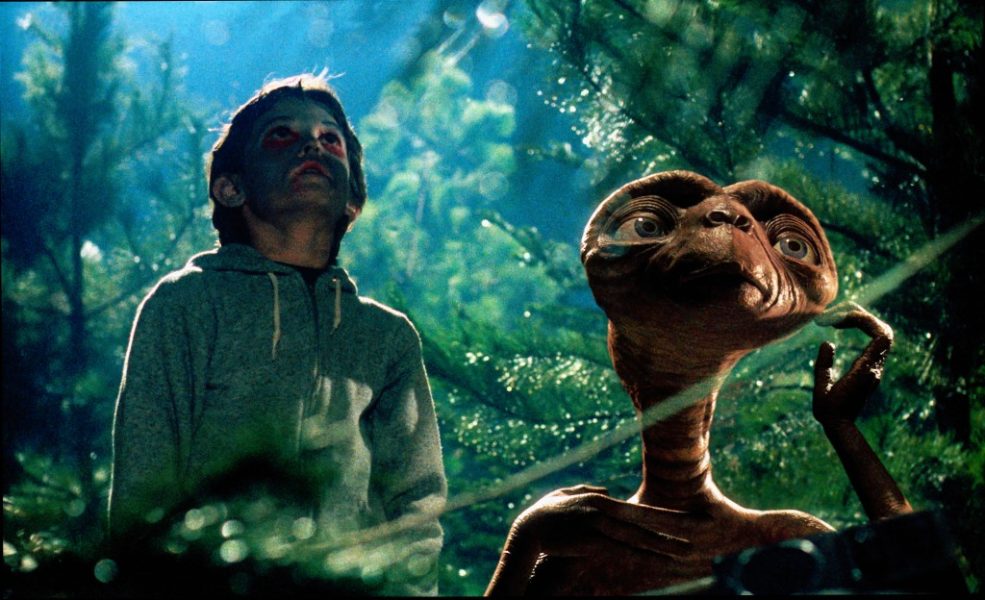 Universally known, this science fiction fantasy was another successful blockbuster by acclaimed director Steven Spielberg that will forever remain in people's memories, whether as a child, teenager or adult. The image of the boy and E.T. on a bike flying across the blue moon in the night's sky is legendary and carries so much beauty and emotion that it perfectly depicts the essence of the film itself. Elliot's friendships with an extraterrestrial and his attempt at bringing him home without being noticed by his parents and the authorities is a story that stole its audience's heart, returning it bigger and fuller than ever. Spielberg did not only advance his technical and cinematic skills into something that had not been seen before but he orchestrated this ability to go hand in hand with the emotions and heart-warming elements of its narrative which conquered the world and left a print on the history of cinema.
6. Full Metal Jacket (1987)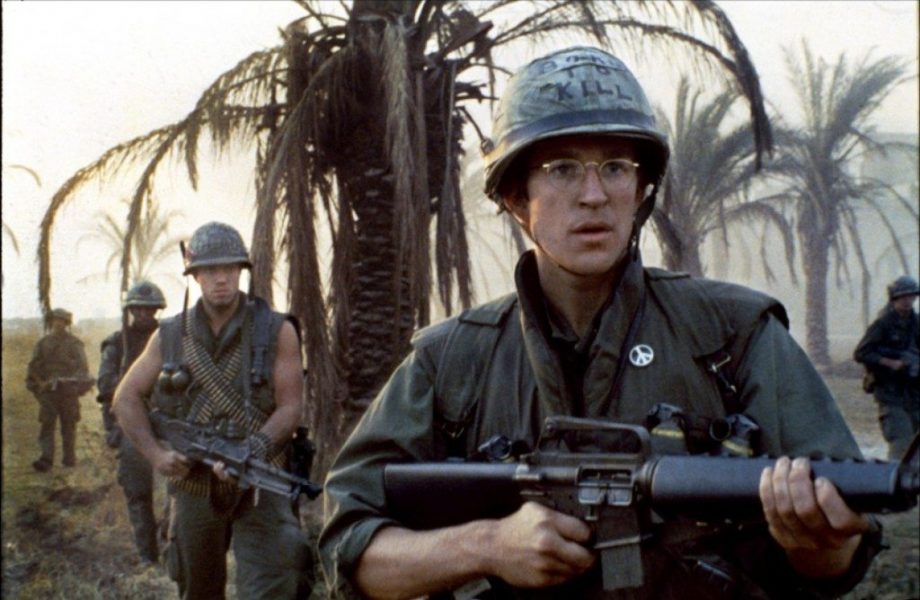 Divided into two parts, "Full Metal Jacket" takes a look at how Marines were affected by their training and by the war itself. The first half of the movie follows a group of recruits in boot camp. The second half shows one of those recruits, covering the war as a correspondent for Stars and Stripes. Stanley Kubrick proves once again that he is extremely talented. The director manages to create an immersive atmosphere with a lot of tension. He is not afraid to touch on difficult and sometimes controversial themes like the ugliness and violence inside and outside the battlefield. Finally, the music and acting are spot on.
Read More: Best Movies of 1981
5. The King of Comedy (1983)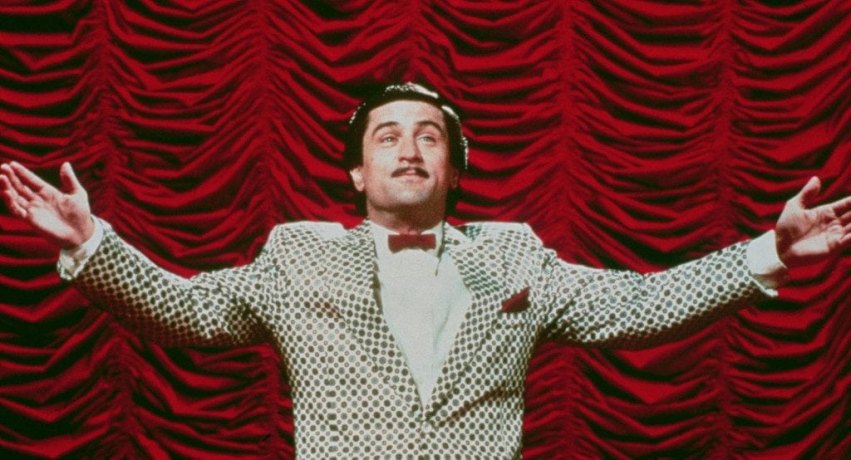 The great Martin Scorsese's unforgettable satirical drama tells the story of Rupert Pupkin, a mentally unstable, aspiring stand-up comedian. He is desperate to be given a chance to feature as a guest on Jerry Langford's talk show, but when Langford denies him a chance, Pupkin resorts to extreme ways and eventually kidnaps him. The film, although impressed critics with its thematic depth and bizarre humour, did not go well with audiences, most of whom were put off by the film's thematic obscurity. However, over the years, fans of the film's iconic director and numerous contemporary cinephiles have re-evaluated the movie, and it is today regarded as one of the finest films of the 80s.
4. The Thing (1982)
One of John Carpenter's finest works, 'The Thing' was a film that probably came out at the wrong time. Steven Spielberg's 'ET' was doing great business all around the world at the time, and its optimistic tone had made it an instant crowd favorite. So the audiences weren't quite ready for Carpenter's brutal exploration of an extraterrestrial visit on the Earth. The film follows a team of researchers in Antarctica who come across a violent creature that poses a threat to their lives. The film was noted for its raw, provocative visual style that challenges viewers, and though critics at the time lauded the film for its technical accomplishments, Carpenter's style was severely criticized.
Read More: Best Movies of 1982
3. Videodrome (1983)
Master Canadian auteur David Cronenberg stretched the limitations of the horror genre and is widely credited for having shaped up the body horror genre. Most of his movies include disturbing imagery and explicit content, which made him a polarizing figure in cinema. 'Videodrome' is one of his most revered works; a film that altered the landscapes of body horror sci-fi genre. It follows the CEO of a cable TV station who starts broadcasting an extremely gory, violent channel on his network. 'Videodrome', like most of the other movies on this list, was a box office disaster that would later go on to develop a strong following among ardent fans of the genre. The film continues to garner praise for its bold aesthetics and strikingly powerful vision.
Read More: Best Movies of 1983
2. Big Little Trouble in China (1986)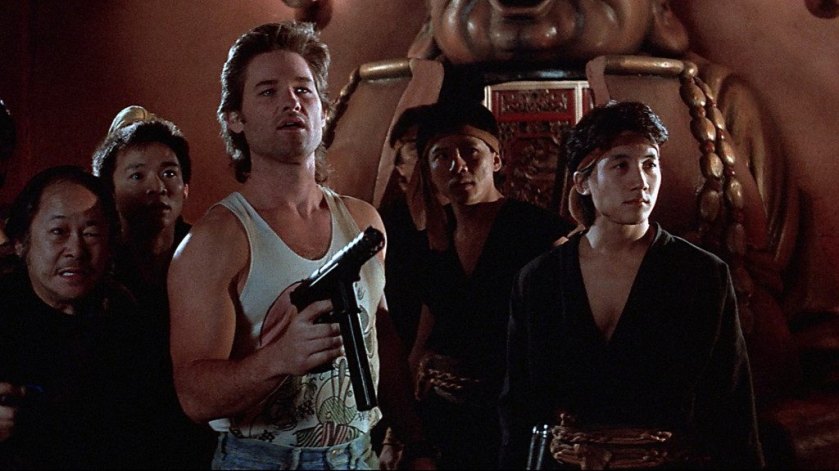 Another John Carpenter classic that makes the list, 'Big Little Trouble in China' is one of the biggest cult movies of the 80s. The film is a fantasy martial arts comedy that revolves around Jack Burton, a truck driver who is sucked into the underworld after he helps one of his friends rescue his fiance from a group of bandits. While not being very strong on story, the film is noted for its raw energy and humor. The action sequences are pure fun to watch, and the movie entertains with its delectable humor and striking visuals.
Read More: Best Movies of 1984
1. Brazil (1985)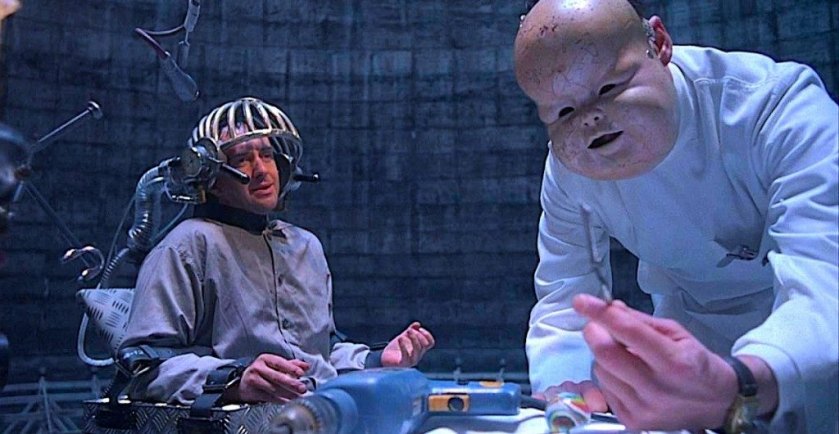 Terry Gilliam's frightening look into the future produced a staggering work of art that was, unsurprisingly, a little too hard to digest for the common masses and critics at the time. 'Brazil' is a film that was well and truly ahead of its time. Gilliam's wildly unorthodox approach to his craft gives this film a rare, distinctive quality that took the dystopian sci-fi genre to a whole new level. The film centers around a government employee who projects himself as a hero who saves a woman in his dreams. Though the plot turns increasingly complex, the writing is extremely precise and ensures the narrative doesn't lose its focus. Though the movie was a box-office failure, it is today widely rated by critics as one of the greatest films ever made.
Read More: Best Movies of 1985