The filming of Prime Video's 'A League of Their Own' season 2 is expected to begin in August 2023 in Pittsburgh, Pennsylvania. Created by Will Graham ('Mozart in the Jungle') and Abbi Jacobson ('Broad City'), the period sports drama series is the television adaptation of Penny Marshall's 1992 film of the same name, albeit with a new and more diverse group of characters and an LGBTQ+ friendly narrative. The story takes place in 1943 and revolves around the creation of the Rockford Peaches, one of the founding members of the All-American Girls Professional Baseball League. The first season began streaming on August 12, 2022.
In March 2023, it was reported that 'A League of Their Own' had been renewed for a second and final season, which would comprise only four episodes, after months of talks between Prime Video and Sony, one of the production companies behind the series. The announcement came as a surprise to many as the first season received an incredibly positive critical response and has an approval rating of 94% on Rotten Tomatoes. After the news broke, Graham took to Twitter to urge the fans to campaign for more episodes and seasons. "Just to answer the questions: The stuff that came out today is a leak and it isn't official, which is why we aren't saying anything. So if you want to see more episodes or more seasons of this show, now is your moment. People are listening," he wrote. In another post, he stated that the show had a domestic audience, but it was "very big."
In July 2023, Vernon Sanders, head of TV at Amazon Studios, told The Wrap that the series might get more seasons if the positive response is big enough. "I'm one of those people that believes that if magic happens and we get a great response, this doesn't necessarily have to be the end," he said. "It will totally depend on how it performs and how the cast and creators all decide they want to revisit it if they do. So let's hope we get that big audience."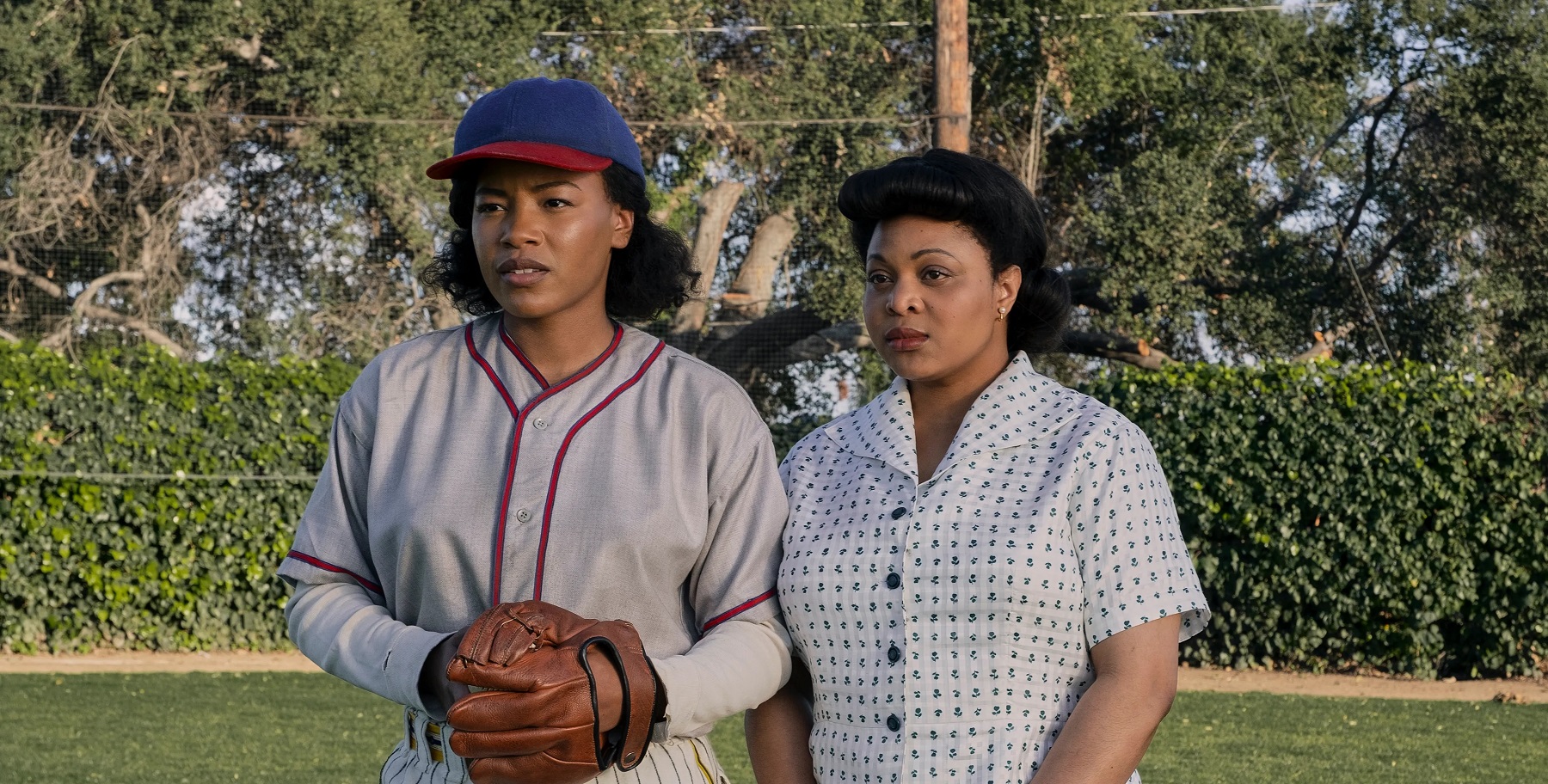 Sanders continued, "Doing a big ensemble period piece, at the scale and level of Season One was both really gratifying but challenging. And we had a conversation with the producers about how can we bring that back but do it in a way that perhaps was a little more cost-constrained. And the producers came back to us and said, 'What if we did it as a limited series?' And we jumped at the chance and they've arced out something that we think is really dynamic. So I think the proof will be in the pudding."
The pilot of 'A League of Their Own' was filmed in Los Angeles, California, until the advent of COVID-19. The first season was predominantly shot in Pittsburgh, Pennsylvania, between mid-July and October 2021. Season 1 stars Jacobson as Carson Shaw, Chanté Adams ('A Journal for Jordan') as Maxine "Max" Chapman, D'Arcy Carden ('The Good Place') as Greta Gill, Nick Offerman ('Parks and Recreation') as Casey "Dove" Porter, Roberta Colindrez ('The Deuce') as Lupe García, Gbemisola Ikumelo ('Famalam') as Clance Morgan, Priscilla Delgado ('Abracadabra') as Esti González, Kelly McCormack ('Letterkenny') as Jess McCready, and Patrick J. Adams ('Suits') as Charlie.
The ongoing writers' and actors' strikes will likely impact the filming schedule as various cast and crew members have been spotted on the picket lines. We can expect more updates on that as well as new casting and narrative in the coming months.
Read More: Where is A League of Their Own Filmed?