A live-action 'Magic: The Gathering' film is reportedly in development at Hasbro. The card game, created by Richard Garfield for Wizards of the Coast, revolves around Planeswalkers, powerful wizards who can travel between dimensions of the Multiverse, battling against one another by casting spells, using artifacts, and summoning creatures.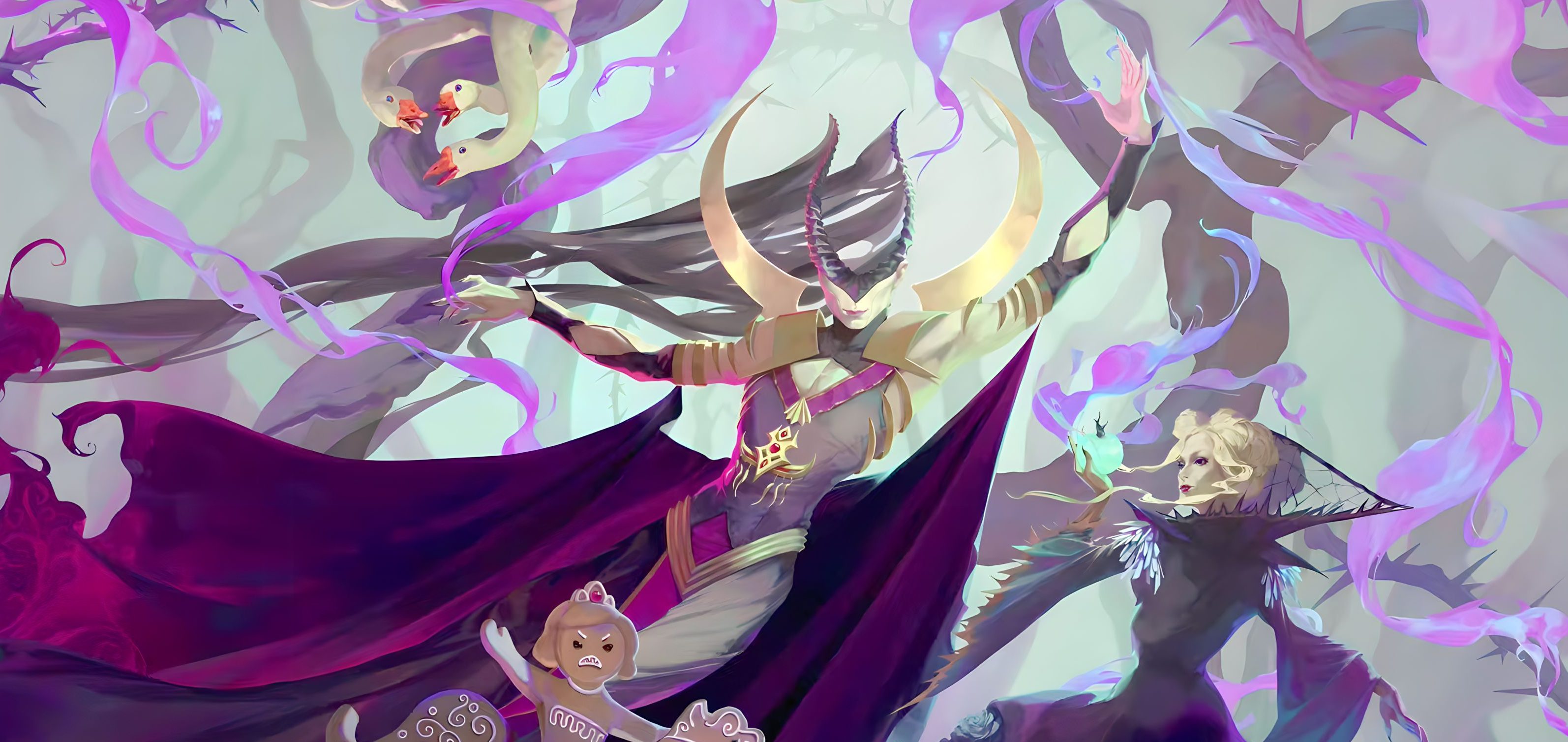 It is unknown whether the film is connected to Netflix's animated series based on the same game. The series was announced in 2019 with Brandon Routh ('Superman Returns,' 'Legends of Tomorrow,' and 'The Rookie') joining the voice cast in 2021 to lend his voice to the character Gideon Jura. The show also revolves around Planeswalkers, the magic-wielding heroes and villains of the card game. 'Avengers: Infinity War' and 'Avengers: Endgame' fame Russo Brothers were initially attached to the project but they exited the series due to creative differences in handling the intellectual property.
Jeff Kline, who developed shows such as 'Transformers: Robots in Disguise' and 'G.I. Joe Renegades,' is currently at the helm of the series as the creative head. Steve Melching ('Star Wars: Rebels' and 'The Batman') serves as co-executive producer and story editor. Nicole Dubuc ('Young Justice'), Russell Sommer, Dan Frey, and Taneka Stotts ('Craig of the Creek' and 'Steven Universe Future') are the writers. The animation is done by Snowball Studios ('Muppet Babies' and 'Star Darlings').
Hasbro had been trying to develop a 'Magic: The Gathering' film since 2008. The multinational conglomerate struck a deal with Universal Pictures to produce multiple films based on the former's games and toys, which included the card game as well. However, the project was eventually shelved. Wizards of the Coast then collaborated with Disney to sponsor the character Drake Stone (Toby Kebbell) in Nicolas Cage-starrer 'The Sorcerer's Apprentice.'
In 2014, 20th Century Fox acquired the screen rights to the card game to reportedly launch a massive franchise in the likes of 'Harry Potter' and 'The Lord of the Rings.' Simon Kinberg, who produced and/or wrote films such as 'Deadpool 2,' 'Logan,' 'X-Men: Apocalypse,' 'The Martian,' 'Sherlock Holmes,' 'Fantastic Four,' and 'Cinderella,' was brought in by the studio to produce the movie and oversee the development of the movie series in collaboration with Hasbro executives. Bryan Cogman, who wrote multiple episodes of 'Game of Thrones,' was also attached to the project, which must have eventually gotten shelved.
Hasbro is yet to officially announce the live-action film and reveal the crew behind the same. The company, through Wizards of the Coast, published the card game in over 11 languages in 70 countries with around 35 million active players worldwide.
Read More: Best Fantasy Movies