The potential youngsters carry within them is immense only if you know how to harness it the right way. But there are few who know how to do so. Usually youngsters, mainly teenagers, are considered to be too fickle-minded and self-centered to look beyond themselves and strive for something better. However, the members of the Justice League are an exception to this. They know that the younger version of their team is no less dedicated to fighting crime than they are. What these youngsters lack in experience, they make up with fearlessness and determination.
The story of this young group begins when Robin, Aqualad, Kid Flash, and Speedy decide that they are not being taken seriously by the members of the Justice League and have to do something on their own to prove to Batman and his friends that just because they are teenagers doesn't mean they are useless. After they impress the seniors with their skills, the four youngsters are made into a team called Young Justice. The series 'Young Justice' follows these young lads and their various adventures while fighting crime.
Despite being an animated show targeted at a young audience, 'Young Justice' is not a very simple show to follow and comes with complex storylines. Critics have also lauded the fact that the makers have attempted to tell serious stories with layered characters in a series for children. While Season 1 of the series is simply called 'Young Justice', Season 2 has been christened 'Young Justice: Invasion', and the third season is called 'Young Justice: The Outsiders'. If you loved watching this show and are looking for more titles that explore similar concepts and ideas, then we've got you covered. Here's the list of best shows similar to 'Young Justice' that are our recommendations. You can watch several of these series like 'Young Justice' on Netflix, Hulu or Amazon Prime.
6. The Runaways (2017-)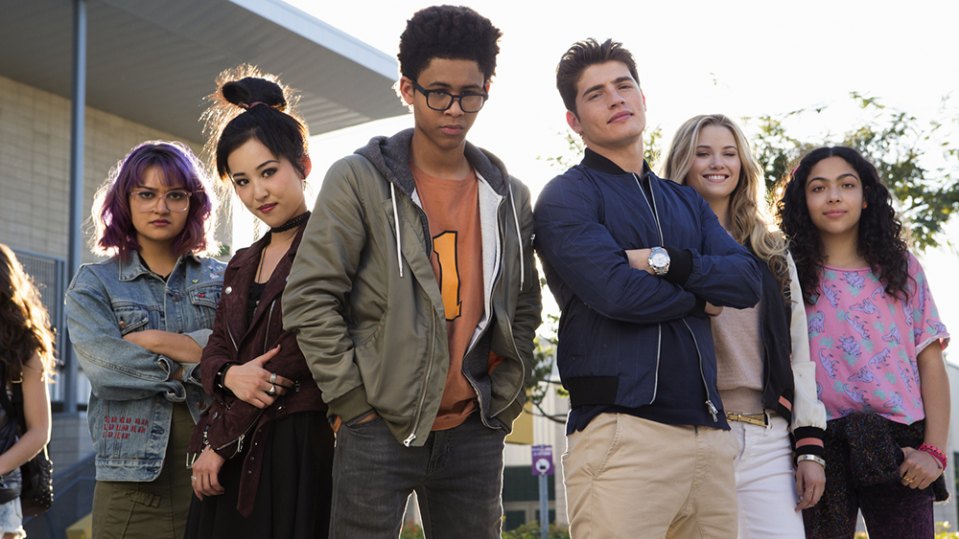 What would you do if you found out your parents were involved in some serious crimes? Would you dare to bring them to justice? Well, our heroes in the Hulu original TV series 'The Runaways' have taken the radical step of forming a group on their own to tackle the evil plots being concocted by the sinister criminal organization called the Pride created by their parents. 'The Runways' is a very unique series which focuses on concepts of justice, social integration, and a sense of belonging. The six main characters of the show belong to various backgrounds, but still, they have managed to unite together and have each other's backs at all times. The commitment they make for a greater societal good while going beyond their family ties is something truly radical considering the fact that the show is aimed at a young audience.
The series received some flack from critics, who pointed out that the story is quite formulaic at times. The reason that the series has made it to this list is that just like the members of Young Justice, these youngsters have also not let their age define their contributions to society. Both groups have taken steps that show great maturity and extreme mental strength.
5. Justice League (2001-2004)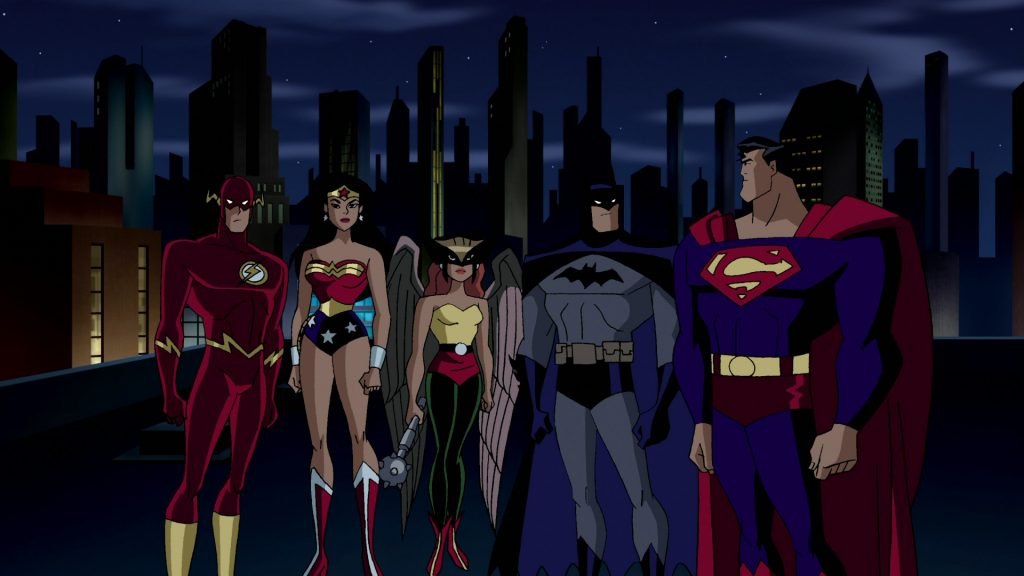 'The Avengers' and 'Justice League' are the two most iconic superhero factions in comic book history. The Justice League comprises of the biggest superheroes in the DC Universe like Batman, Superman, Wonder Woman, Flash, and Green Lantern. The origin story of the group centers around a tale where the earth is attacked by alien invaders and all the powerful superheroes who have been working separately till now have to join hands to prevent these aliens from destroying the entire planet.
This Cartoon Network series, which ran from 2001 to 2004, is the first TV show to depict the numerous adventures of Justice League. Bruce Timm is the man who developed the series. Before 'Justice League' premiered, two other animated series based on DC Comics characters had already hit our screens, 'Batman: The Animated Series' and 'Superman: The Animated Series'. The voice actors Kevin Conroy and Tim Daly who voiced the two characters respectively reprise their roles in this show. Immediately after this series stopped airing, it was replaced by 'Justice League Unlimited' which ran for three more seasons. 'Justice League' received positive critical acclaim, and there were also plans of making an animated film based on the show's characters. But the idea never reached its fruition.
4. Doom Patrol (2019-)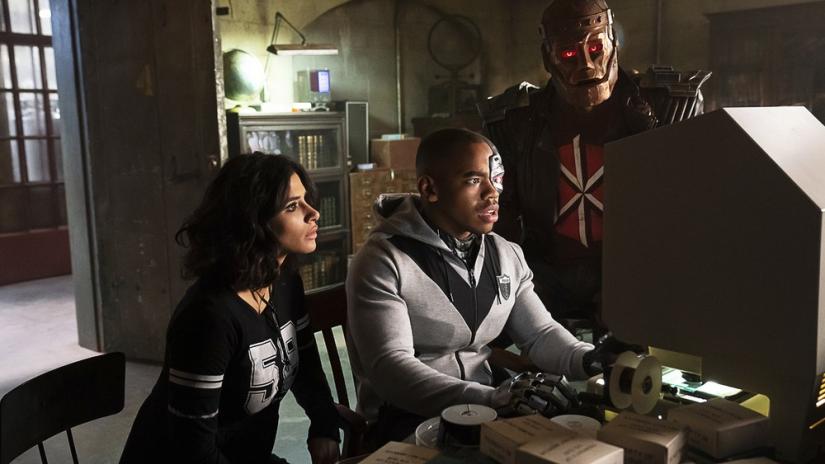 Not many are aware that there are several factions of heroes and villains crowding the DC Universe, as the only names mostly heard in mainstream media are Justice League and Young Justice. Both DC and Marvel comic universes are extremely complex and have thousands of characters that exist within their realms. Many of these characters have teamed up with like-minded individuals either for helping people in trouble or for causing rampant destruction. One such group which some of us have not heard much about before is Doom Patrol. Their story first reached the general viewers' when DC came out with a series based on them on their streaming platform DC Universe.
Doom Patrol has five members: Cliff Steele/Robotman, Rita Farr, Larry Trainor/Negative Man, Kay Challis/Jane, and their leader Victor Stone/Cyborg. The five superheroes meet when their mentor, Dr. Niles Caulder/The Chief (played by Timothy Dalton of James Bond fame) is under threat and they have to unite to save him. It must be pointed out here that the main characters in this series are slightly different from the other famous heroes of the DC Universe. All of the members of Doom Patrol have gained their powers after suffering in major accidents. At first, each of them treated their powers like an aberration from normalcy. This is where the show drives in an important message – what you think is a handicap in you can be your greatest source of strength. We can also see this as an encouragement for all the people who are slightly deviant from other human beings when it comes to our physical selves. Just because you are different from the rest does not mean that you do not deserve the life and respect that others have.
3. Ultimate Spider-Man (2012-2017)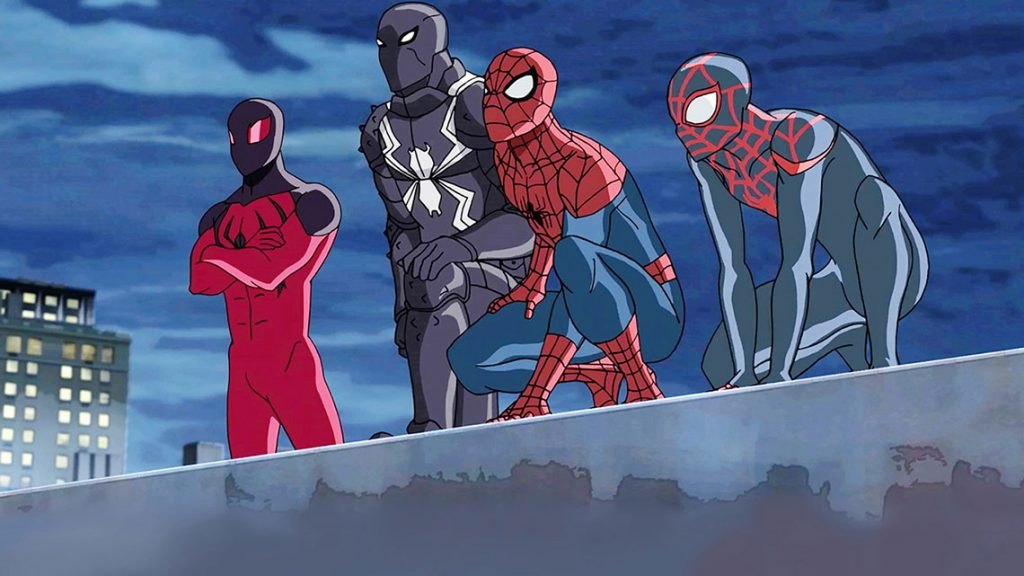 When we talk about teenage superheroes, can our friendly neighborhood Spider-Man be far behind? Well, certainly not. And hence it is a must to include this show on the list. The Marvel character is among the most famous superheroes of all time, and the influence he has had on popular culture is probably surpassed by only Superman. In this Disney XD series, we do not witness our hero working alone. Instead, he teams up with fellow superheroes Power Man (Luke Cage), Iron Fist, White Tiger and Nova on advice from S.H.I.E.L.D. director Nick Fury. Most of the popular characters we associate with Spidey make their appearances on this series. The show also explores the Spiderverse storyline where Peter Parker teams up with various Spider-Men from different universes to defeat their common enemy. Despite being so popular among the audience, 'Ultimate Spider-Man' could not find much critical acclaim, with most reviewers complaining about the shallow story-line.
Read More: TV Shows Like Jessica Jones
2. Titans (2018-)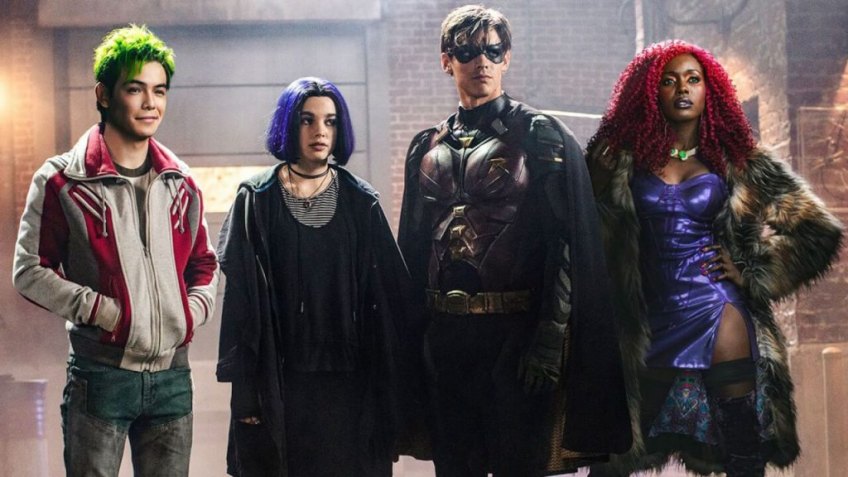 'Titans' is a 2018 DC Universe series which is a much darker take on the Young Titans storyline in the DC Comics universe. The story is centered on some young superheroes of the DC Comics universe who have reached a certain age where they cannot follow anyone else blindly and have to take decisions for themselves. Dick Grayson, Cory Anders, Rachel Roth, and Garfield Logan are the main characters of this series. They initially gather to take on highly destructive enemies who can cause irreversible damage to the earth. 'Titans' is not like other shows that deal with teenage superheroes in the way that it attempts to analyze the psychological standpoints of its leading characters who refuse to be treated as anyone's apprentice. The fact that they are eager to take responsibility for their own actions is very crucial in our understanding and empathizing with these characters.
Read More: TV Shows Like Titans
1. Legends Of Tomorrow (2016-)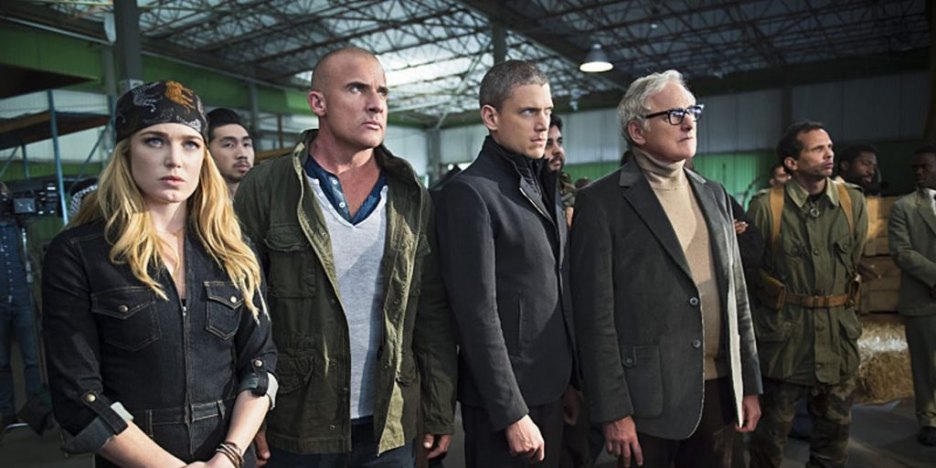 'Legends Of Tomorrow' is a part of the Arrowverse, a group of shows based on DC characters like The Flash, Arrow, and Supergirl. It must be admitted that among all these shows, 'Legends Of Tomorrow is the most unique one when it comes to the way the narrative progresses. The central narrative of the series is about Rip Hunter, a time traveler who has gathered a group of superheroes to save the earth and the concept of time which is under threat from extraterrestrial forces.
The story of the series is a bit too far-fetched, involving numerous characters, convoluted storylines, time travel and what not. However, the reason 'Legends Of Tomorrow' stands out is its humor. The show does not take itself too seriously, and always introduces funny situations, emotional moments, and interesting characters. There are also a number of pop culture references throughout the series which can be a treat for a certain section of fans. The series received praise from the critics because of similar reasons, and many consider 'Legends Of Tomorrow' to be one of the most innovative superhero TV shows till date.
Read More: TV Shows Like Legends of Tomorrow