Created by Chris Coelen, Netflix's 'Love is Blind' has become a fan-favorite across the globe, with its unique concept and everlasting drama. While the romantic stories that blossom in the reality series are certainly engaging, the various friendships between the cast members are also quite fun to follow. The recently released season 5 of the show certainly surprised the viewers with the friendship between Aaliyah Cosby and Lydia Gonzalez, given the complications that they had to face. So, are the two still friends? Well, here is what we know about the same!
Aaliyah and Lydia's Love is Blind Journey
Initially, the friendship between Aaliyah Cosby and Lydia Gonzalez seemed like any other, with the two often leaning on each other for support. When Uche Okoroha became upset about the fact that Aaliyah had cheated on a partner in the past and not told him, it was Lydia who consoled Aaliyah, stating that if he did not understand her predicament or support her and then Uche was not the man for her. Lydia stated that she saw much of herself in Aaliyah and remained a strong support for her.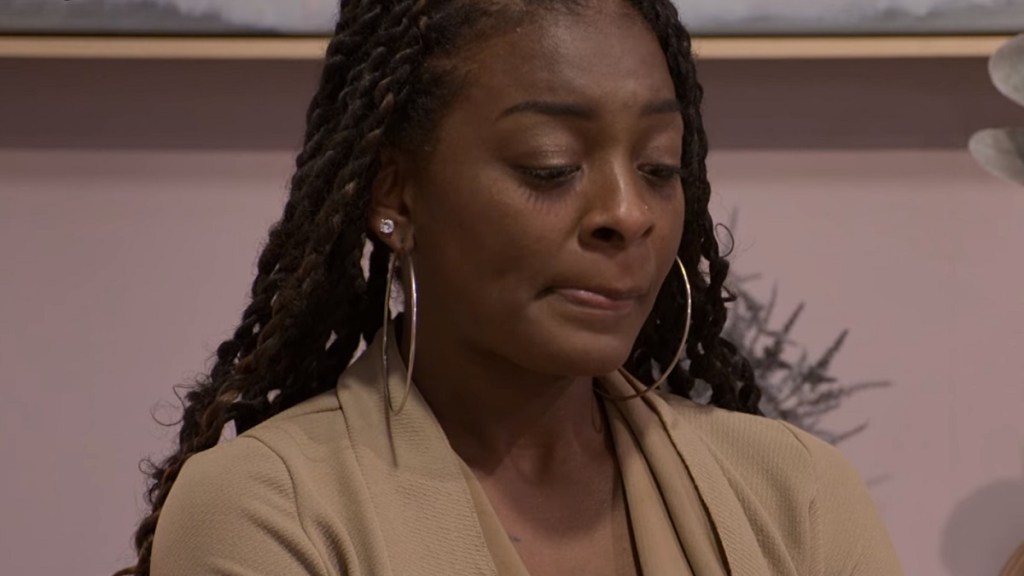 However, one revelation from Uche was all it took to change everything that the viewers and Aaliyah had known. He revealed that on his first day in the pods, he had come in contact with one of his exes, and he wanted to come clean about that. When Uche revealed that his former partner was none other than Lydia, Aaliyah was overwhelmed about what to think, recollecting every interaction she had had with Lydia until that point.
When Aaliyah returned to the women's quarters, she told Lydia what Uche had told her, prompting the latter to express her regret that she had been unable to be frank with her from the start. However, as Lydia went into more and more detail about her relationship with Uche, Aaliyah could not help but feel frustrated. Lydia's open fondness for Uche, his car, and even his dog seemed to be leaving a bitter taste in Aaliyah's mouth.
The next time Aaliyah met Uche, she confronted him with another fact that she had learned from Lydia. According to the latter, Lydia and Uche had slept together in January of the same year that the production of season 5 took place. This shocked Aaliyah as she had not thought that Lydia and Uche had been involved so recently. Feeling like Lydia might still want to be back in Uche's life, Aaliyah was still unsure how to proceed. Ultimately, she decided to leave the experiment, likely to avoid any more hurt.
When Aaliyah met with Uche following their return to the real world, it seemed like her feelings for Lydia may have soured further. She shared with Uche how Lydia had apparently been telling other contestants before the pods that Lydia had a feeling she might run across someone from their past. After listening to Uche's side, she also confessed that she had indeed thought that he and Lydia might have conspired to be together on the show, though she then admitted that it was a theory that did not make sense to her.
Are Aaliyah and Lydia Still Friends?
It seems like Aaliyah Cosby and Lydia Gonzalez's friendship may not have recovered from everything that happened in the dating series. Given how much the former seemed to have cared for Uche Okoroha, it is possible that she did not enjoy being reminded of the history between him and Lydia. As of writing, neither woman follows each other on Instagram, indicating a possible breakdown of the bond they had created while participating in the famous Netflix show.
Interstingly, Aaliyah and Lydia also do not follow Uche on Instagram, though he himself had stated in the show that Lydia had blocked him. Given the complicated love triangle that the three parties found themselves to be a part of, the public interest in their dynamic is undeniable. However, neither Aaliyah nor Lydia has yet to share anything regarding their friendship with each other. We wish them all the best in their lives and hope they continue garnering fame and success.
Read More: Where is Aaliyah From Love is Blind Now?