America churns out hundreds of TV shows every year, out of which many disappear into oblivion. However, there are a few that stay with us years after their release. This article will talk about the best adult tv shows ever. Here adult basically means those shows which have been given a TV-MA rating due to depictions of graphic violence, nudity, profanity, and any other frightening or disturbing content which could be too much to take for younger viewers. Here's the list of top adult (TV-MA) rated TV shows. You can watch some of these adult series on Hulu or Amazon Prime.
16. Sex and The City (1998-2004)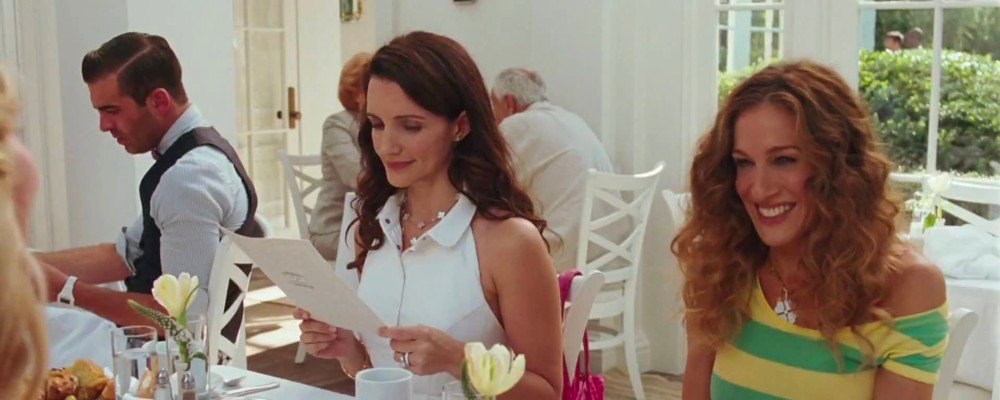 More of an awareness campaign relating to the social (sex-related) issues of today, 'Sex and the City' managed to top the charts as well as the viewership when it was on the air. Perhaps the most popular and the raunchiest of the lot, this show re-defined sex in American TV shows and set new benchmarks before any of it was cool. The show follows the lives of four American women – Carrie, Samantha, Charlotte, and Miranda, all in their mid-30s to early 40s, who've managed to stick together through thick and thin, despite the changes in their sex lives, physiologies, and relationships. The sexual depictions are spread across the entire series with scenes of masturbation, frontal nudity, and simulated sex. I guess that information was more than enough to get started.
Read More: Best 'Orange is the New Black' Sex Scenes
15. Shameless (2011-2021)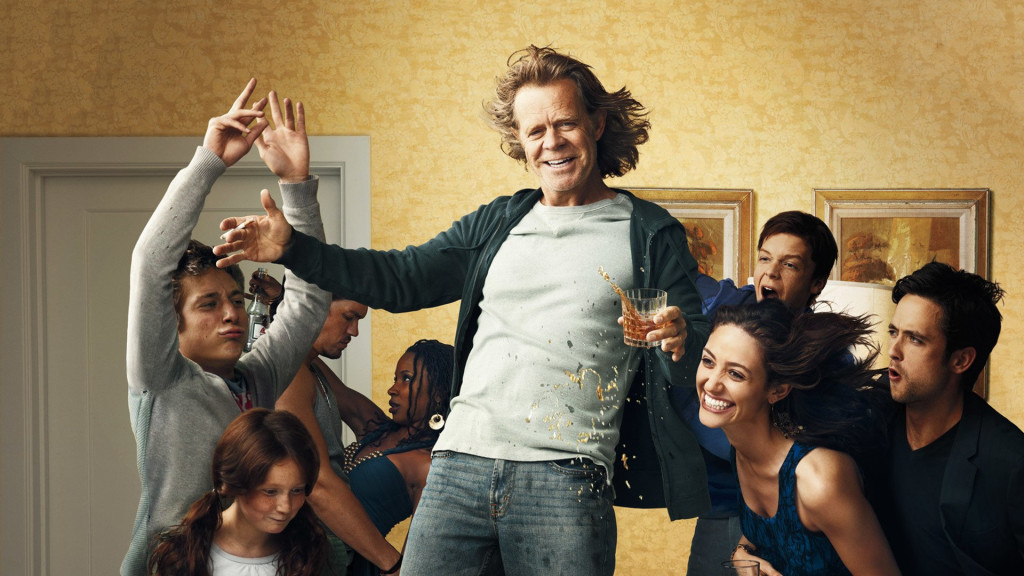 A television show (perhaps the only one on this list) that boasts of something it actually is in many of its forms, 'Shameless' has also won an equal amount of critical acclaim and accolades for being "original, compelling, and entertaining." Primarily with an audience among the adult populace, given its TV-MA rating, 'Shameless' boasts of an ensemble cast and a unique storyline. The premise is that of a dysfunctional family with a drunkard father who has no idea what's going on, while the eldest of his children take care of the family of herself and her five siblings, where many of them are born out of affairs. Because of the graphic nudity and sex that has been depicted throughout, mostly in all of the episodes, 'Shameless' has to be one of the hottest television shows out there.
Read More: Best Outlander Sex Scenes
14. True Blood (2008-2014)
The Anna Paquin fronted horror-fantasy television series is full of unexpected twists and turns. Apparently, the world no longer fears vampires, for artificial blood has been invented, and they live among us with purported "equal" rights. 'True Blood' is all about Vampires who live in fictional Bon Temps, Louisiana. Bon Temps also means good times, which explains all of the steamy scenes every now and then. Sookie, a telepathic young woman, falls for a vampire Bill and gets engulfed in all that comes with dating a vampire. Replete with female and male nudity, sometimes to shockingly explicit levels, 'True Blood' has it all.
Read More: Best Game of Thrones Sex Scenes
13. The Americans (2013-2018)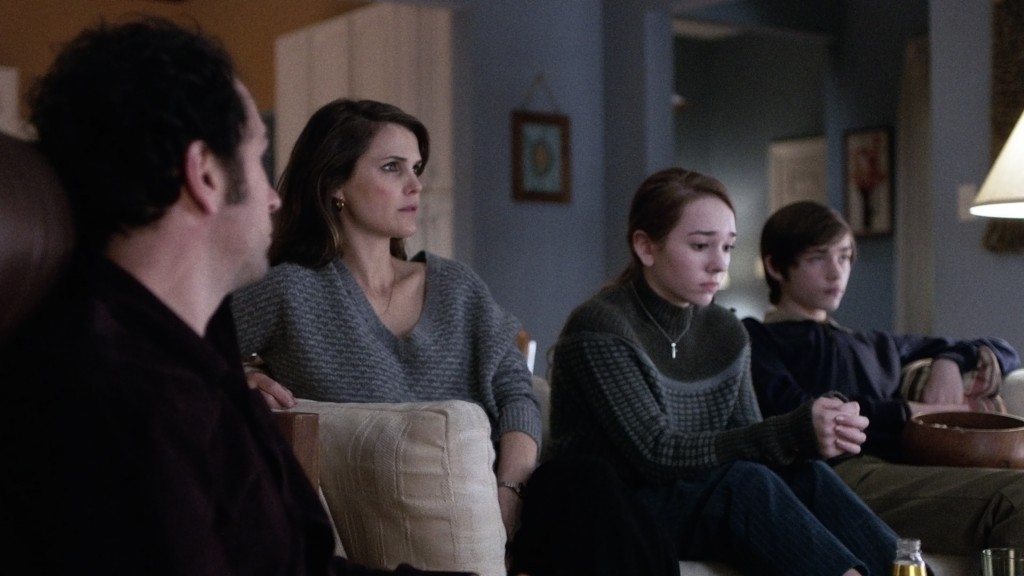 This riveting spy thriller set in the Cold War has been a fan favorite right from its first season. Made by Joe Weisberg, who had written a book on similar lines, this show is taut and gripping. Revolving around two Soviet spies who pose as Americans in order to find out the secrets of the USA under the Reagan reign.
Read More: Best Shameless Sex Scenes
12. Homeland (2011-2020)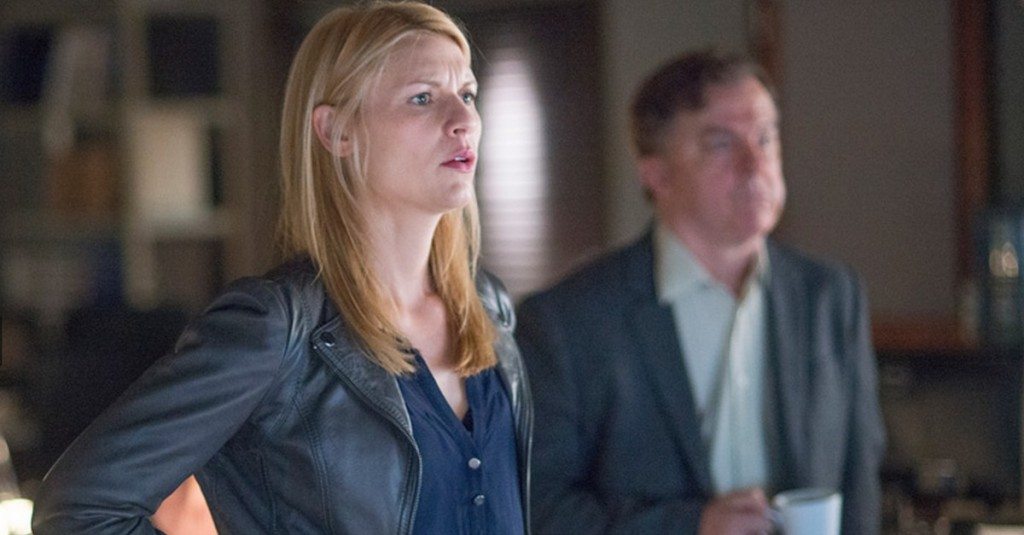 'Homeland' is one of the finest action-thriller TV series to have come out this decade. Focusing on a CIA agent Carrie Mathison and her pursuit of an American who she thinks has joined Al-Qaeda, the story progresses very well as the various subplots don't seem far-fetched or unnecessary. Being the winner of two consecutive Golden Globe Awards for Best TV series-Drama, Claire Danes is simply outstanding in this. The seventh season is scheduled to start in 2018.
Read More: Best Girls Sex Scenes
11. True Detective (2014-2017)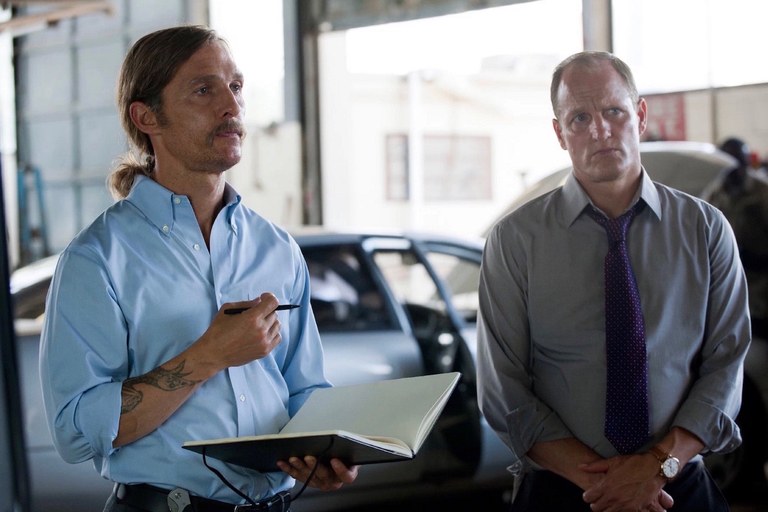 Alexandra Daddario bares it all in the first season of 'True Detective' while Woody Harrelson seems more than happy as he gazes upon her, making the scene one of the most-watched and paused moments in television history without a speck of doubt. Although the sex scenes are aplenty, also between the acting stalwarts like Matthew McConaughey and Michelle Monaghan, Ms. Daddario steals the show. The first season revolves around two former detective partners, Rust Cohle and Martin Hart, as they solve cases and deal with their often intervening personal affairs. The first season of this detective thriller show garnered positive reviews from both critics and audiences.
Read More: HBO Shows With Most Nudity
10. Daredevil (2015-)
This was the TV show which made Marvel a force to reckon with. After an absolutely disastrous rendition of this superhero by Ben Affleck in the movie 'Daredevil,' Charlie Cox seemed to be tailor-made for this role. He plays Daredevil/Matt Murdock, a blind man who becomes a vigilante by night and fights criminals.
Read More: Best Taboo Movies
9. Arrested Development (2003-06/2013-18)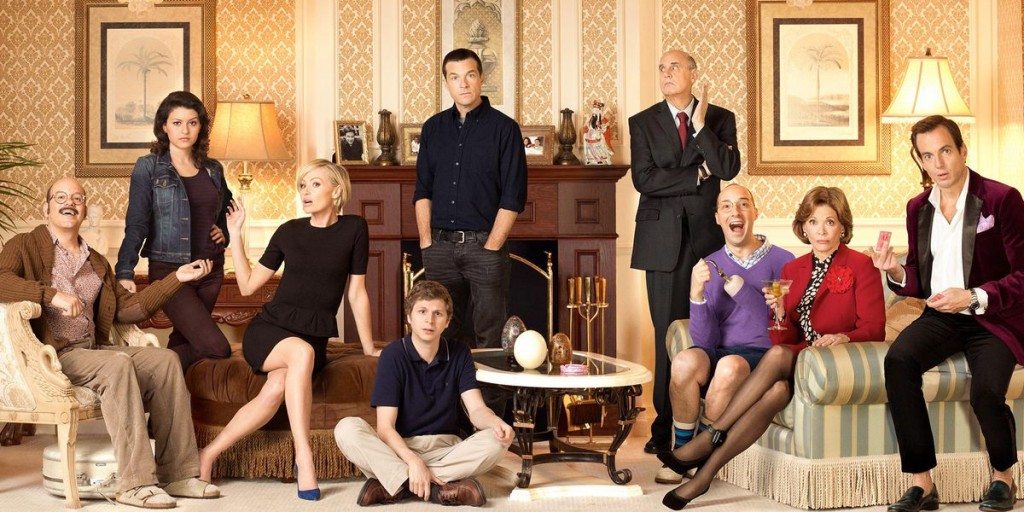 One of the most wittily written sitcoms to have ever come out, the unabashed and farcical Arrested Development has developed a cult following over the last few years, forcing the makers to come up with a new season so many years after the original came out. Bateman, Cera, Arnett, and every other actor had impeccable comic timing. This comedy is so appealing because it isn't just any stupid sitcom relying on just slapstick. It is witty and filled with dry humor, and you can't help but laugh through almost every scene in the show! So, if anybody ever questions the value of this series, I will just pull off a Lucille and say, "I don't understand the question and I won't respond to it!"
Read More: Best Movies About Porn Industry
8. Narcos (2015-2017)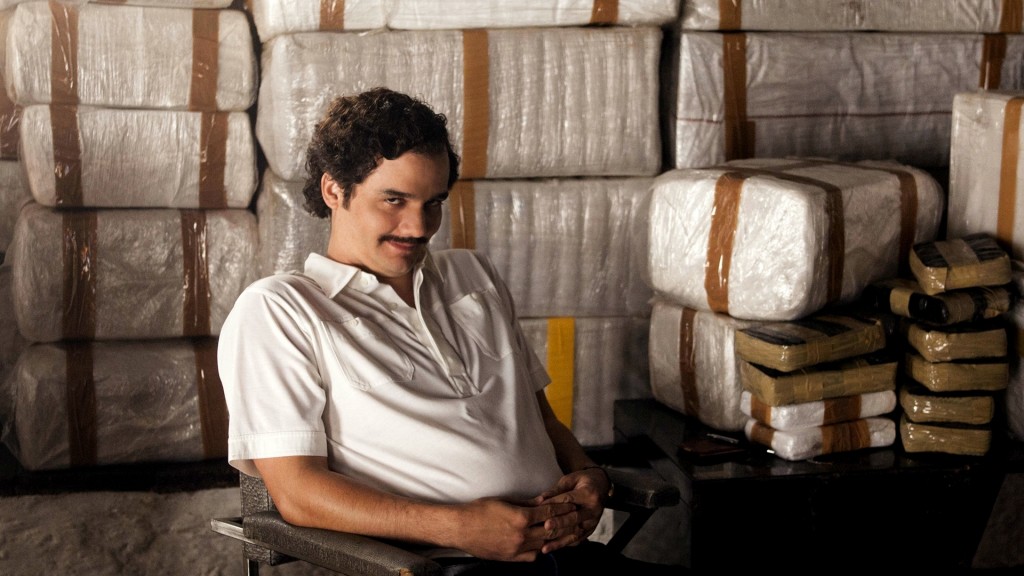 This show is counted among one of the most entertaining series out there. While the first two seasons focuses on drug lord Pablo Escobar, the third installment revolves around Cali Cartel. Though the show starts off slow, it picks up pace towards the end of each season. Wagner Moura is simply outstanding. Words aren't enough to describe the talent of this man. From expressing his anger to showing his angst on realizing that game is over, Moura adeptly portrays a plethora of emotions and manages to pull off a convincing performance as Pablo. Though partly fictionalized, the use of actual footage makes the series more persuasive and compelling.
Read More: Best 'Orange is the New Black' Sex Scenes
7. Fargo (2014-)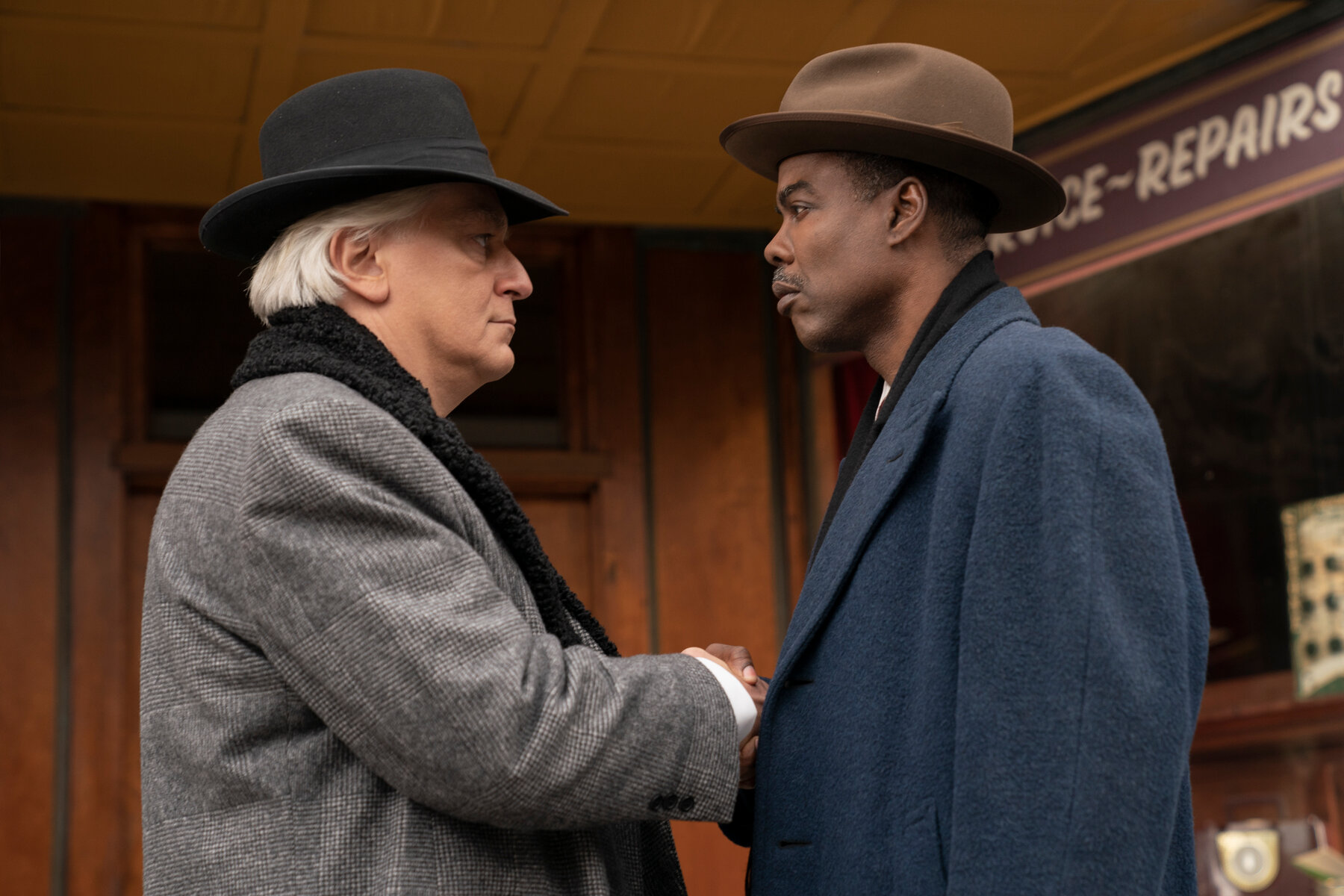 When a TV adaptation was announced, I was really skeptical because the original is one of the finest movies I have ever seen, and it is very difficult to adapt this Coen Brother's classic. But when the show released, all my doubts were put to rest. It not only stays true to the essence of the movie, but it even proves to be better than the original in some ways. Billy Bob Thornton has given us a performance that will be remembered as one of the finest TV show performances for decades. Moreover, Ewan McGregor is genuinely memorable in the third season. This is a must-watch for those who love suspense combined with a pint of humor!
Read More: Best Outlander Sex Scenes
6. Westworld (2016-)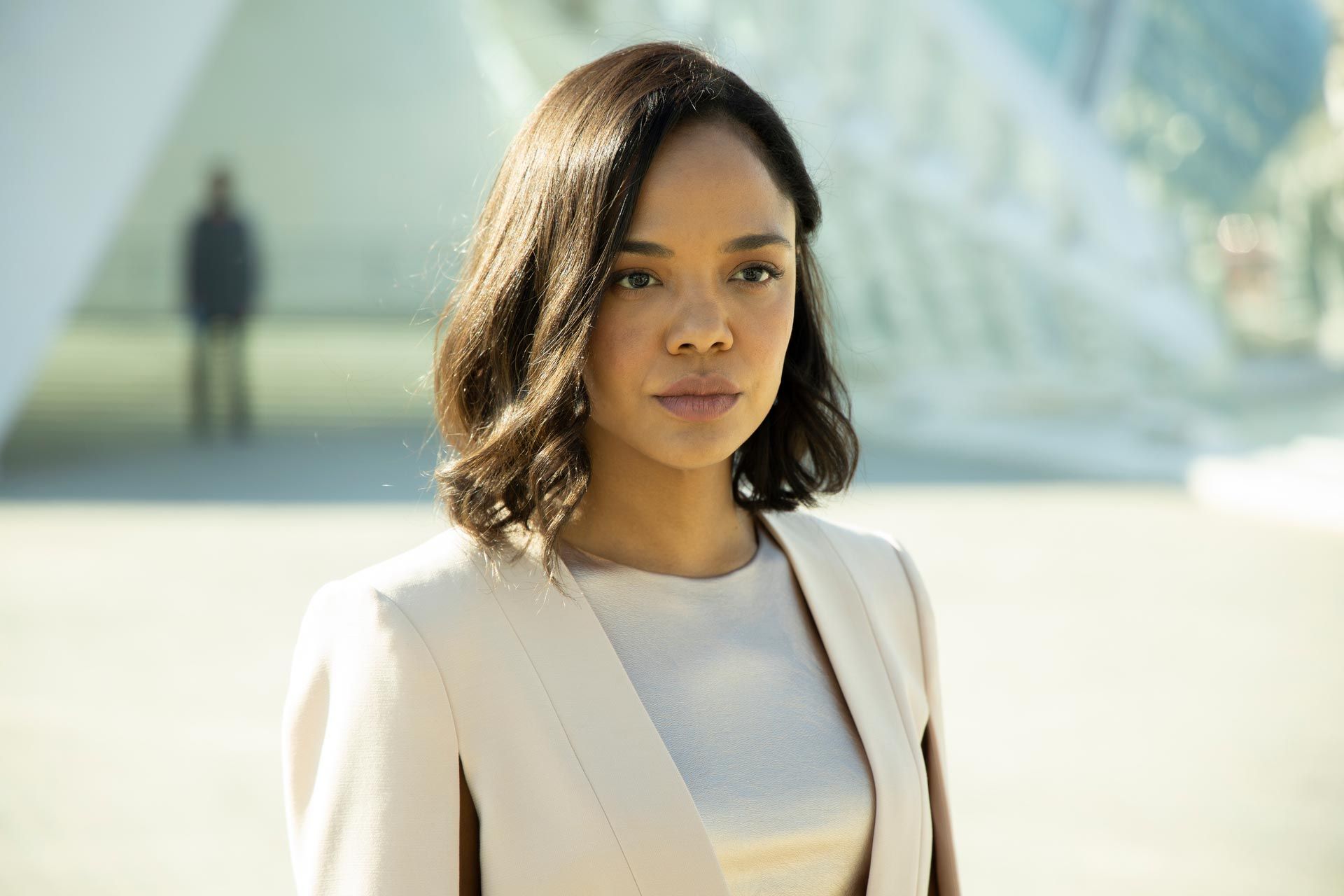 When this show released, it took all its viewers by storm. The TV adaptation of the 1973 film, this one is sure to stay in our minds for long. With some breathtaking visuals, the great quality of this show isn't a surprise because it is made by Jonathan Nolan, the super talented writer brother of Christopher Nolan. Revolving around a park with a Western theme, which is inhabited by several automatons who start to malfunction. It has the right ingredients for a compelling sci-fi drama, making it one of the most addictive shows in recent times.
Read More: Best Game of Thrones Sex Scenes
5. House of Cards (2013-2018)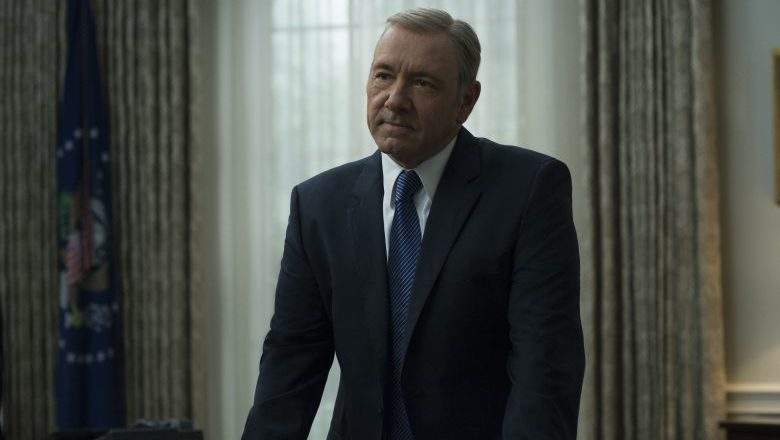 Ruthless, menacing, and absolutely insane. These are three words to describe Frank Underwood. One character who will be etched in our memory years after this show comes to an end. From the very first scene, we get an inkling of his evil intentions and hunger for power. This show will rattle you. The very clever breaking of the fourth wall by Underwood just adds to the effect. It is a gritty take on how power corrupts and how the greed for power can make a man go to any extent to achieve his goals. Frank and his wife make the most deadly duo ever seen on American TV, complementing each other to perfection. Spacey and Wright just take the show to a whole new level with their performance and their outstanding chemistry.
Read More: Best Shameless Sex Scenes
4. Master Of None (2015-)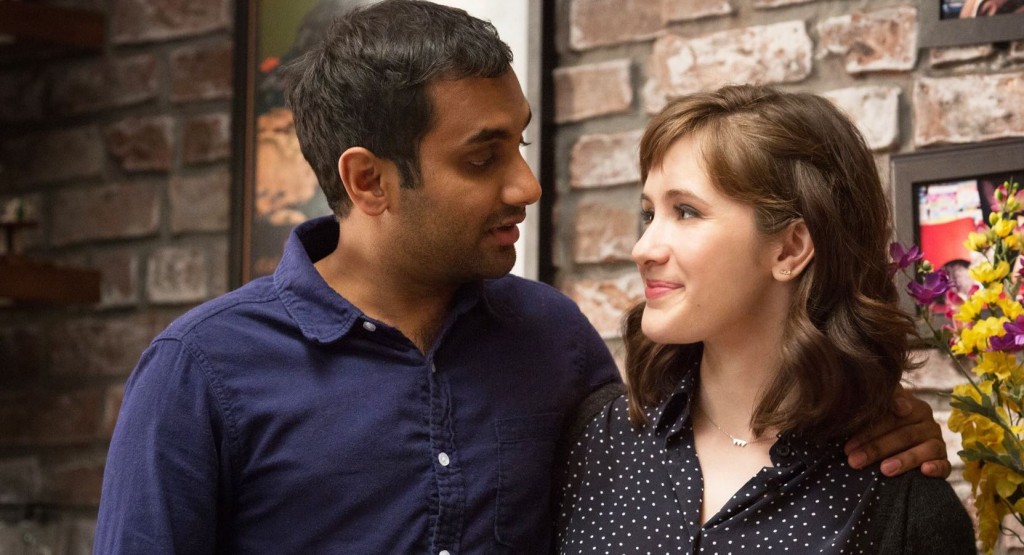 Well, out of all the shows on this list, this is a personal favorite. Never has a sitcom been so real and refreshing that it makes you want to revisit every moment of it. The show doesn't have a story as such, and nor does it have miraculously hilarious one-liners like 'F.R.I.E.N.D.S.' Still, it can be described aptly by its title 'Master Of None,' as it focuses on nothing in particular. The show is just about the musings of Dev, an American Indian, and his daily struggles and his experiences with love, parents, religion, and so much more. Season 3 takes a different turn altogether with the spotlight on Denise and her new wife Alicia.
What I loved the most about this show is that it so subtly tackles issues that are plaguing the society. It doesn't get too preachy, but it certainly drives home the point. And the whole feel of the show is so warm that you simply cannot resist watching this again and again. It is such a pity that Ansari has decided to discontinue the show, leaving us wanting so much more!
Read More: Best Girls Sex Scenes
3. The Sopranos (1999-2007)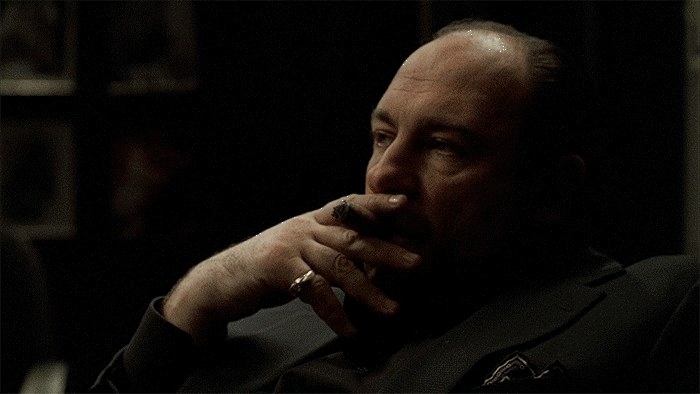 Simply put, Tony Soprano is one of the fiercest and brilliantly written characters on TV. Centering around an Italian-American mafia, 'The Sopranos' is an absolutely wonderful series that is immensely addictive. I rate this as a perfect crime drama because it doesn't glorify the gangster and mafia life like other movies and TV shows have done. It is simple, honest, and very brutal. James Gandolfini is simply outstanding. It will be very difficult for any other crime show to match this one. Every season has something to keep you hooked, and the pace never dies down right till the end.
Read More: HBO Shows With Most Nudity
2. Game of Thrones (2011-2019)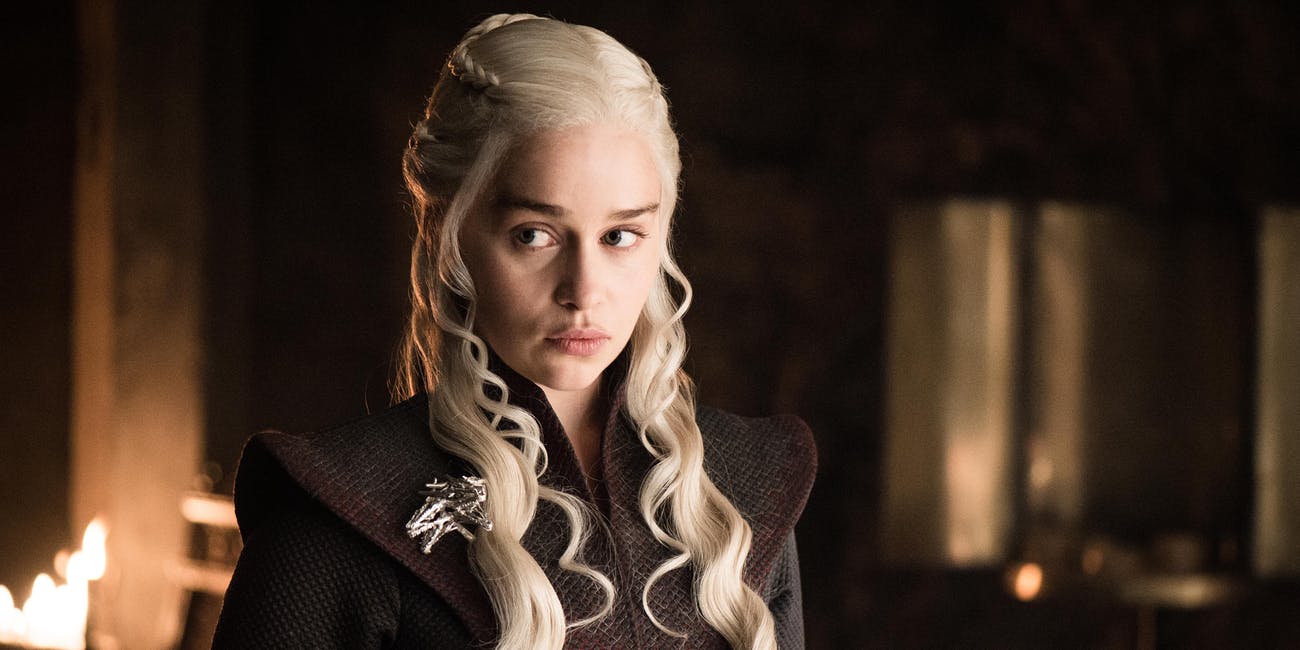 This is easily the most popular choice out of all the shows on this list. With exquisite locales and a humungous production cost, the producers have made an outstanding adaptation of George R.R. Martin's fantasy series. The show has received 59 Emmys, which is testimony to how great it is.
Each character has been written so beautifully that despite such a massive cast, many of the characters are etched in our memories. Laden with graphic and gory violence and tons of sex scenes, this show is intense and has given us characters like Tyrion Lannister, Daenerys, Jon Snow, Arya Stark, and all the actors have given their all to get into the skin of these characters. You know how well a show is doing when the actors are called by their character names rather than their actual names. With its final season in the making, all the fans around the world cannot wait to see how epic the conclusion to this show is going to be. With several plausible theories for the last season, one thing is for certain: When you play the game of thrones, you win, or you die!
Read More: Best Taboo Movies
1. Breaking Bad (2008-2013)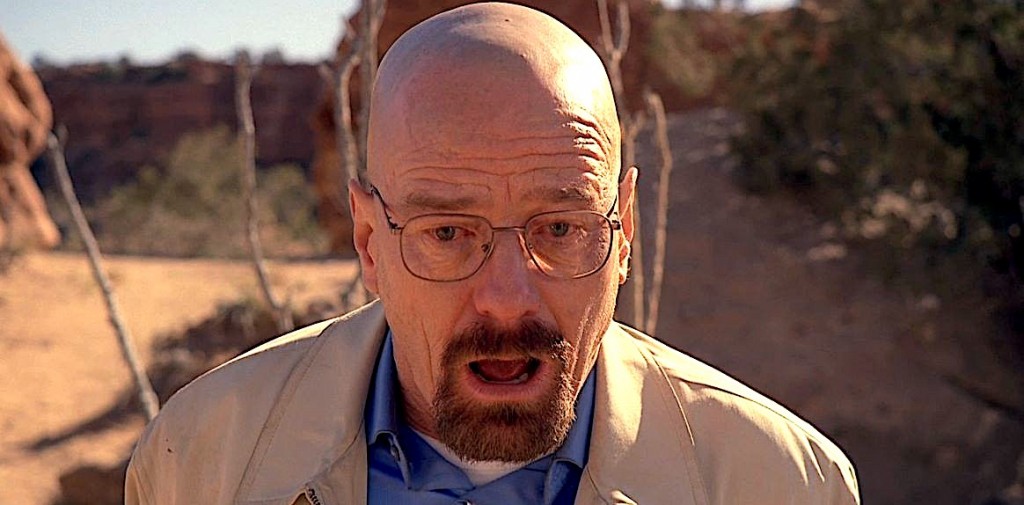 This had to be number one. It just had to. Never has a show like this been so gripping, intense, and moving at the same time. Walter White is hands-down the best character ever written for a TV show. Revolving around a chemistry teacher who enters into the world of drugs to pay off his medical bills after he finds out he is suffering from cancer, this show is very brutal and realistic. Bryan Cranston simply owns the show right from the beginning, and Aaron Paul acts as a perfect foil for the psychotic control freak White.
With several engaging sub-plots and very well-written characters, this show has people talking about it even after it has concluded. It broke and rewrote every convention in TV possible. And the last season just took the show to an insurmountable position at the top, leaving us gasping for breath. The show got so famous that it inspired a spinoff for its character Saul Goodman, White's lawyer. Breaking Bad appears in the Guinness World Records for being the most critically acclaimed show ever. Cranston won the Emmy for Best Actor four times for this role. The fourteenth episode of the fifth season, Ozymandias, is regarded as the finest episode in the history of television, as it received widespread acclaim for being heart-wrenching, lurid and ingeniously written.
Read More: Sexiest TV Shows