Magnificent. Uncensored. Gore. These are three words that can remind you of only one anime and that is obviously 'Akame ga Kill!'. This anime is so bloody good (pun intended) that even when it was first premiered in Japan, the screens of television were literally blacked out during certain scenes. You've got dissected humans with limbs just falling off everywhere and gallons of blood just raining out. What makes this even more interesting is the fact that anyone can be killed at any point during the show. It does not matter how important a character is or how much development has gone into that particular character, people just die unexpectedly. The deaths of the characters become so unpredictable at times, the only thing you can predict about the show is the fact that you cannot predict anything at all.
Now there have been a lot of mixed reviews about 'Akame ga Kill'. Some claim that this show is one of the deepest and darkest anime out there while there are others who believe that it's assumed to be "deep" just because it has excessive gore and is more or less like any other shounen anime. But one aspect of this anime no one can talk smack about is its art. It's one part of the show where even the manga lovers can't help but appreciate. This eye orgy of vibrant colors and fluid character movements is one major reason why this anime is still fresh in our minds and is surely going to stay much longer. The credit for this obviously goes to White Fox Studio who did manage to leave its mark through this brilliant creation.
Akame ga Kill Season 2 Release Date: When will it premiere?
'Akame ga Kill' season 1 released on June 7, 2014 and ended on Dec 15, 2014. Soon after die-hard fans of the show flooded the internet with posts that expressed their anticipation towards the next season. There were rumors about it that slowly faded away with time and now the buzz is starting to diminish a little but there still may be some hope. There have been speculations about season 2 being a battle between Akame and Kurome. It is also being said that the new season will only have 12 episodes compared to the 24 episode format of the first season.
The first season diverts from the story of the manga and ends up taking a completely different route. So it is a possibility that the second season will not be a continuation of the first one and will instead focus on the manga. As of now, there has been no update regarding a new season from the Studio's end but as fans, we still have hope. Till then, you can always catch up on the prequel manga 'Akame Zero' to know more about Akame's background. Our best guess is that in the unlikely scenario of the anime getting renewed, 'Akame ga Kill' season 2 release date could be sometime in 2021. We will update this section as we learn more.
Akame ga Kill English Dub:
You can stream 'Akame ga Kill' on Netflix, Amazon Prime and Crunchyroll with original Japanese audio and English subtitles.
Akame ga Kill Plot:
'Akame ga Kill' centers around an assassination group called Night Raid, which is a part of a Revolutionary army. This revolutionary army has only one purpose and that is to throw away the governance of Prime Minister Honest. He is nothing but a greedy and corrupt leader who has left the rest of the nation in a state of extreme impoverishment, penury, and deprivation. The members of the Night Raid are not just some senseless murderers who hold themselves laudable for their actions. They are very well aware of the consequences of mercilessly killing anyone who comes in the way of the revolution. But they also realize that at times, it's just necessary.
A new member named Tatsumi joins this brutal group of assassins. Tatsumi's whole past hasn't been all sunshine and rainbows and he alone has been able to build up his poverty-stricken village right from the ground by adopting the notions and philosophies of the Night Raid. He has always lived by the ideals of the group and it's finally his turn to live with them. Tatsumi now learns what it takes to be an assassin and how along the way all his morals will be questioned one by one. He also learns that a lot goes into using powerful weapons and in the end, nothing will ever be the same for him.
The next season will probably leave behind the storyline of the first season and will start off fresh with the manga. The first season has been highly criticized for drifting away from the manga mid-way through it. So the creators would probably think of changing that now. There have been speculations that the second season will have an epic showdown between Akame and Kurome after both of them are sold to the empire. Both of them now being professional assassins, this battle is something we would all look forward to.
The new season may face some issues with pacing because according to the word that's going around, it will just have 12 episodes. And now that it might start following the manga, the pacing might get affected due to the lesser number of episodes. But anyway, we still hope that there will a new season because 'Akame ga Kill!' is too good of a show to not have one.
Akame ga Kill Characters:
Akame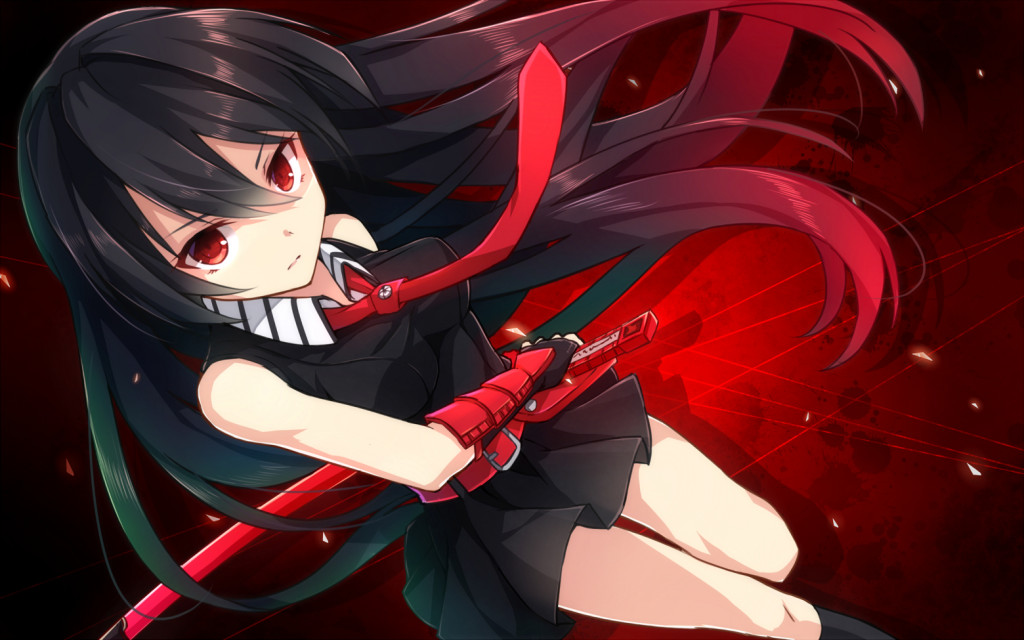 Akame is one character who initially comes of as one cold-hearted killer but with time, you realize that she's all mushy and soft in the core. She's the first member of the 'Night Raid' who gets to attack Tatsumi and even gets really close to killing him but Tatsumi somehow manages to get away. Akame, as a member of the Night Raid, has gone through some extremely gruesome training which makes her one of the top assassins of the group. Her killing skills come on par with the strongest members of the Empire.
'Imperial Arms', also known as Teigu, are powerful relics that exist in the world of 'Akame ga Kill' and are very rare. Akame is one of the few people who possess these relics. Her Imperial Arm is the Murasame, which is a katana covered with poison that can easily kill anyone who comes in contact with it within a matter of seconds.
Leone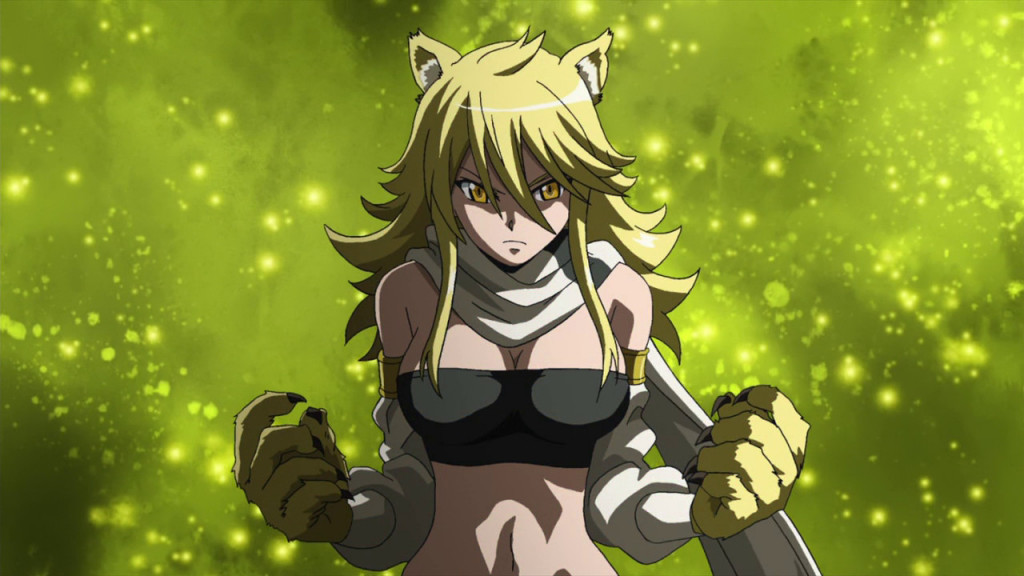 Leone is the fan-service attraction of the show and has a very happy-go-lucky personality. She is one of the elder members of the Night Raid group and often does weird things like shoving the faces of other male characters in her breasts or going crazy after consuming a whole lot of sake. She is often referred to as the "Nee-san" of the group, which means older sister because she looks out for everyone, especially Tatsumi. Leone is one of the most mature characters of the team and is able to maintain her calm when necessary. But she also has a vicious side which she only unleashes when her intolerance towards injustice is triggered.
Mine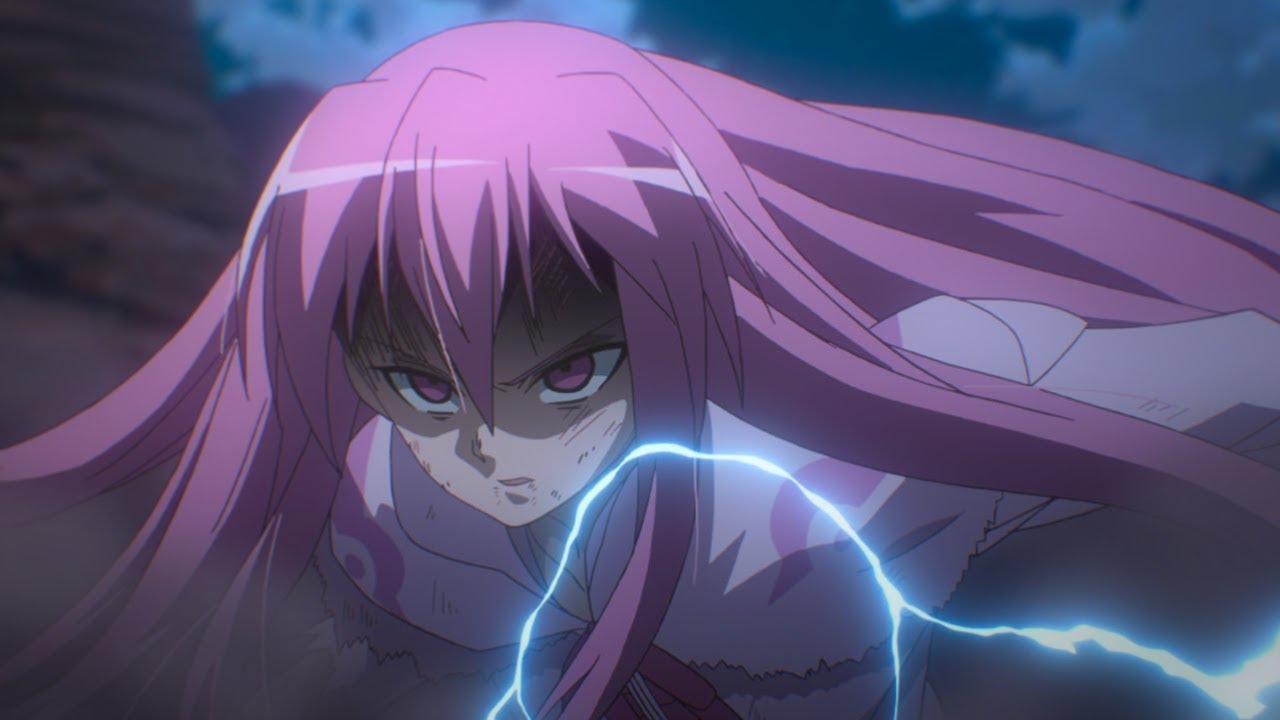 Mine has gone through a lot during her childhood days at the western border. She joined the revolutionary when it was forming alliances with the west. She faced a lot of discrimination as a kid and now that's the only thing that inspires her to fight. She wants to someday bring an end to the discrimination that others like her have to face. She's also the sniper of the team and calls herself "the genius sniper". Hot tempered but cold on the outside, Mine gets easily irritated by most people. But inside, she is a warm-hearted person who would even give her life for the ones she loves. She even develops feelings for Tatsumi later and the two start dating. This is the part where she even showed her jealousy towards Leone, who made casual advances towards Tatsumi.
Mine's Imperial Arms is the Roman Artillery: Pumpkin and it is one of the strongest in the team. It is a combination of three weapons which includes a sniper mode, a machine gun mode and also a barrel mode. Mine is one of the few characters you get really attached to as time goes by and even her relationship with Tatsumi is adorable.
Tatsumi
Tatsumi is the main character of 'Akame ga Kill'. He is this innocent kid who embarks on a journey to the Empire in the hope that he will be able to join the military and also provide for his family. But the hard reality hits him when he realizes that the Empire is full of corruption and that's when he joins the Night Raid. Even after suffering so much, Tatsumi is usually seen with a smile and we also get his very lovey-dovey side when he dates Mine.
The stronger and older members of the Night Raid always look out for him because they realize that his true fighting potential is beyond anything they might have ever seen before. His lack of skill and experience are the only two things holding him back but he improves with each and every battle, proving that his young age does not make him any less worthy.
Read More in Anime Preview: DanMachi Season 2