Since every relationship needs some time to build without distractions, reality dating shows wherein the cast is essentially tucked away from the outside world often produce the best romances. Among them is none other than Netflix's South Korea-based 'Single's Inferno,' with its second installment's Choi Seo-Eun and Jo Yoong-Jae being the epitome of a happy, healthy, young couple. So now, if you wish to learn more about them — their long stint within this original, the way they truly felt, as well as their current relationship status — we've got the necessary details for you.
Choi Seo-Eun and Jo Yoong-Jae's Single's Inferno Journey
The one thing Seo-Eun has admittedly always desired in her ideal partner is effortless comfort, joy, and happiness, whereas Yoong-Jae's criteria have been openness, care, as well as wisdom. After all, they both had made it clear in their introductions itself that they were looking for a long-term connection rather than a summer fling, making them absolutely perfect for one another. However, neither initially realized this since they never really got a chance to talk on Day 1, making the former pick Choi Jong-Woo for her first impression note, and the latter chose Park Se-Jeong.
The truth is Yoong-Jae had become quite popular within hours of stepping into "Inferno" because of not just his looks but also his charm and positivity, making his selection for "Paradise" crucial. That's owing to the fact both Park Se-Jeong and Lee So-E had made their interest in him evident, only for a chance encounter with Seo-Eun mere minutes before decision time to turn the tables. The duo had honestly already grown curious about one another, yet it was this seemingly casual conversation regarding their thinking on how to finalize a pick that completely pulled them close.
Therefore, Seo-Eun and Yoong-Jae did end up choosing one another for date night in "Paradise," leading to them walking away with massive smiles — the latter even quipped, "you are wise!" It was hence in the luxury private room that they realized precisely just how compatible they were — their core beliefs, values, and overall viewpoints matched despite their four-year age gap. The fact the former is a painter, whereas the latter serves in a stock brokerage firm, didn't spark any difference either, driving them to spend six hours merely talking while lying in the same bedroom.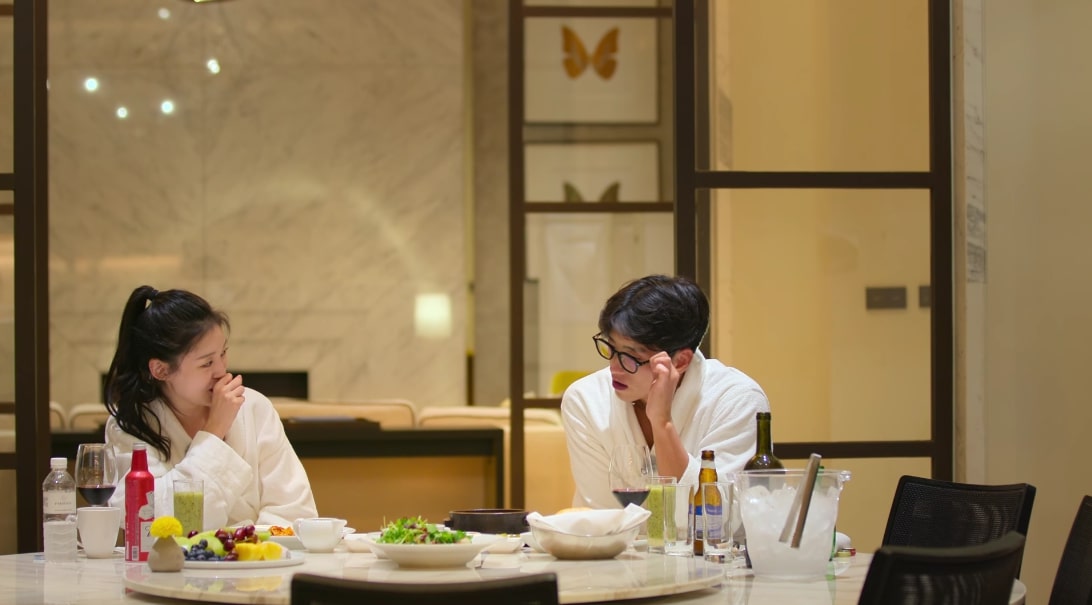 Seo-Eun and Yoong-Jae thus returned to "Inferno" happier than ever, only for things to soon waver as Kim Han-Bin whisked away the former for a date night while So-E expressed her feelings. Nevertheless, within minutes of the 28-year-old artist coming back from her second "Paradise" stay, her admittedly jealous admirer rushed to talk to her, and they managed to clear the air. In other words, they both laid all their cards on the table and made it known they just had eyes for one another — they did so without raising their voices or deliberately wanting to hurt anyone else.
Are Choi Seo-Eun and Jo Yoong-Jae Still Together?
If we're being honest, the bond between Seo-Eun and Yoong-Jae following their conversation concerning where they stood was such that it appeared as if nothing/no one could ever sway it. This was then only strengthened by the amount of quality time they spent together, the efforts they always put in for one another, and their second visit to "Paradise" together on the last chance. The couple actually managed to get the same room as before, propelling them to reminisce and again stay up for hours simply getting to know one another on a much deeper, personal level.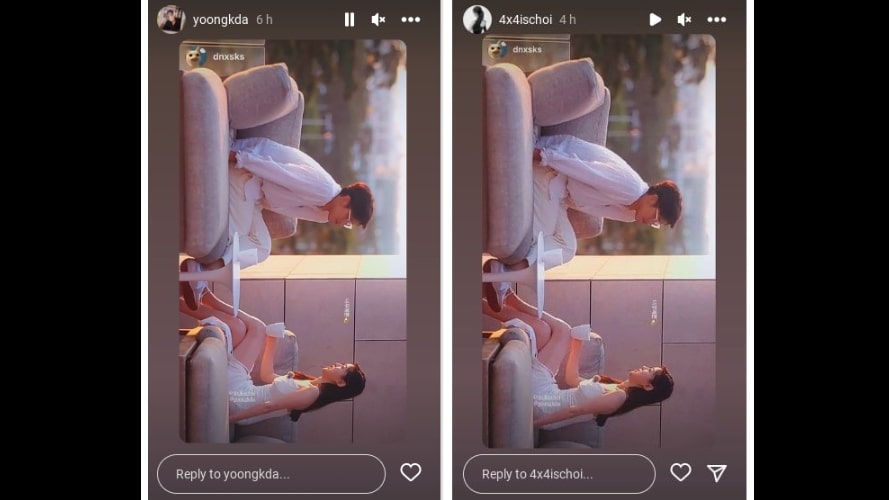 Thus, of course, when the time came, Seo-Eun and Yoong-Jae walked out of "Inferno" hand in hand — they were nervous, they were excited, they were happy, but most importantly, they were sure of their choice. So from what we can tell, even though the pair don't follow one another on their respective social media platforms as of writing, and nor do they directly interact online in any other way, they are still happily involved.
We claim so because there are signs Seo-Eun and Yoong-Jae have continued their relationship. The most recent one is that they both shared the same image from their last night together in "Paradise" on their Instagram stories, as seen above. Plus, Yoong-Jae used "💙" after talking about his time on the show in a particular post, and if you remember, Seo-Eun did state in a couple of episodes that blue is her favorite color.
Read More: Are Shin Seul-Ki and Choi Jong-Woo From Single's Inferno Still Together?