If there's one thing Netflix's 'Single's Inferno' makes clear, it's that a relationship simply can not exist if there's no communication, sincerity, trust, and vulnerability between the individuals involved. However, if they are present, then there is virtually nothing the duo won't be able to overcome, even if they're still trying to figure out their own hearts, innate feelings, and the meaning of love. This much is made evident by season 2's Shin Seul-Ki and Choi Jong-Woo — so now, if you wish to learn more about them as well as their current status, we've got the essential details for you.
Shin Seul-Ki and Choi Jong-Woo's Single's Inferno Journey
If we're being honest, from the moment Jong-Woo first locked eyes with Seul-Ki while walking down the stairs to the massive firepit in "Inferno" on Day 1, he was completely and utterly hooked. That's because she is his type to a tee in every way imaginable, and he already had pretty high expectations owing to the fact he'd actually signed up for the show upon getting his fortune read. According to the 25-year-old's own narrative, a monk had told him if he did step into this reality production, "I can meet someone who I might end up marrying" — a love and a life partner in one.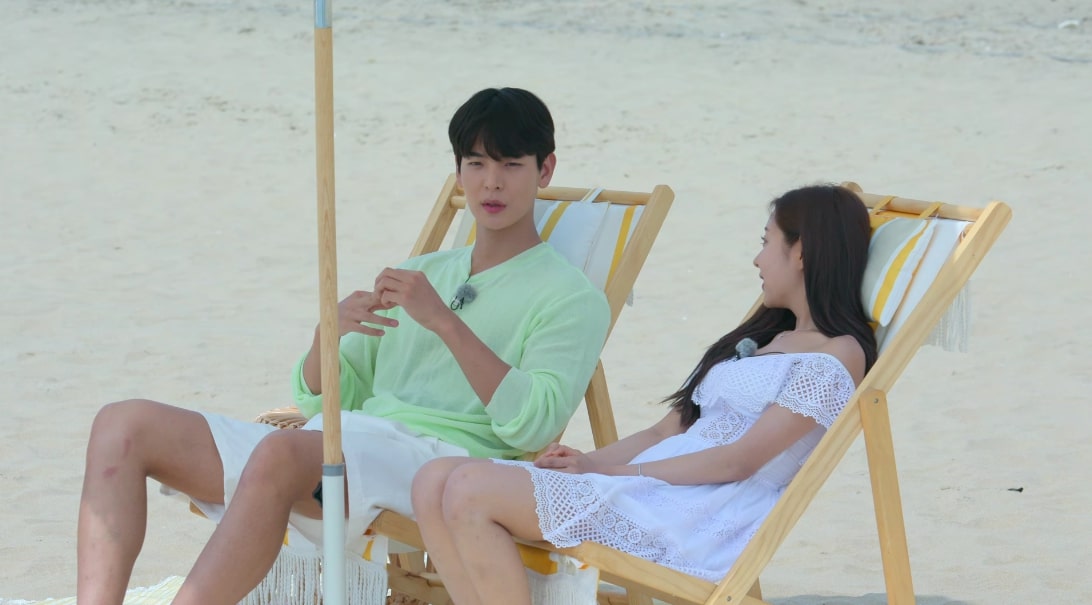 Unfortunately, though, Seul-Ki did not initially share the sentiment; she did like Jong-Woo and appreciated his care, kindness, as well as affection, but it was not to the extent of romantic feelings. The truth is she was actually interested in Kim Jin-Young — he had joined the experience in episode 3/4, yet there was such an effect that she grew as curious about him as he was about her. This pair thus even went to "Paradise" together on his first night, only for her to gradually start paying Jong-Woo some heed upon returning as the male she liked began gaining traction from others.
Seul-Ki did try her best not to lead Jong-Woo on at any point in time despite him continuing to make it evident he was more than interested, but things evolved as they got to know one another. That's when she grew genuinely confused between the two men and candidly told the former she would've liked to visit "Paradise" with him one day — something he made happen as soon as possible. Their conversations there were as casual, open, honest, and vulnerable as you could imagine, yet the fact remained the pianist was still contemplating between him and Kim Jin-Young.
Apart from Jong-Woo and Jin-Young, Seul-Ki's first "Paradise" date, Shin Dong-Woo, also remained curious about her despite the fact she'd told him early on she didn't think of him in such a manner. Therefore, when the time came for the men to make their final pick, all three of them followed their hearts and chose her, with the latter stating she was the only one who moved her heart. On the other hand, Jin-Young finally expressed his true feelings of liking her, whereas Jong-Woo simply asked her out on a coffee date since he knew and understood the fact she doesn't drink alcohol.
Are Shin Seul-Ki and Choi Jong-Woo Still Together?
Ultimately, Seul-Ki chose to follow her gut feeling and picked Jong-Woo over the two other men, especially because he was sincere throughout their time together without once pressuring her. "If I set the standard of wheather I should be with a guy who I like or a guy who likes me, I've always dated the person who I liked," Seul-ki later explained. "But, while I was here, Jong-Woo treated me so sincerely from the beginning until the very end… So I think Jong-Woo is the person who broke the standards I had set for myself. I felt that the person whom I could hang out with as a friend and who makes me feel comfortable could be the person I can finally show my real self."
Coming to their current standing, despite an unfortunate lack of concrete details, we believe Seul-Ki and Jong-Woo may still be happily involved. The artist and the cafe owner actually do not follow one another on their respective online platforms as of writing, but neither has explicitly confirmed or denied their relationship either. Hence, considering everything they went through as well as Jong Woo's promise to keep Seul-Ki happy because this was the first time he ever felt his heart flutter as an adult, we're staying optimistic. Nevertheless, even if they're not in a romantic relationship anymore, it's highly likely they at least continue to remain on good terms as friends.
Read More: Are Lee So-E and Kim Se-Jun From Single's Inferno Still Together?