Ever since Francesca Farago and Damian Powers were spotted leaving a restaurant together in August 2020, rumors regarding a possible romance between them have been swirling around. That's because they'd even held hands while crossing a road, which soon became a massive deal as the latter was still actively involved with his 'Love is Blind' season 1 partner Giannina Gibelli. This plotline did play out in 'After the Altar,' but it also recently resurfaced owing to the central duo's budding connection in Netflix's 'Perfect Match' — so let's find out more about them, shall we?
Francesca and Damian's Perfect Match Journey
While it's unclear precisely when or where Francesca first came across Damian, they have admittedly been close friends for years owing to their similar passions as well as public professions. It thus comes as absolutely no surprise the duo has openly claimed the 2020 incident was far from a date and even mutual friends were present at the local Los Angeles, California restaurant. However, the fact they'd then had a very obviously flirtatious lunch during 'Love is Blind: After the Altar,' followed by some more closeness at an event right in front of Giannina, didn't help their case.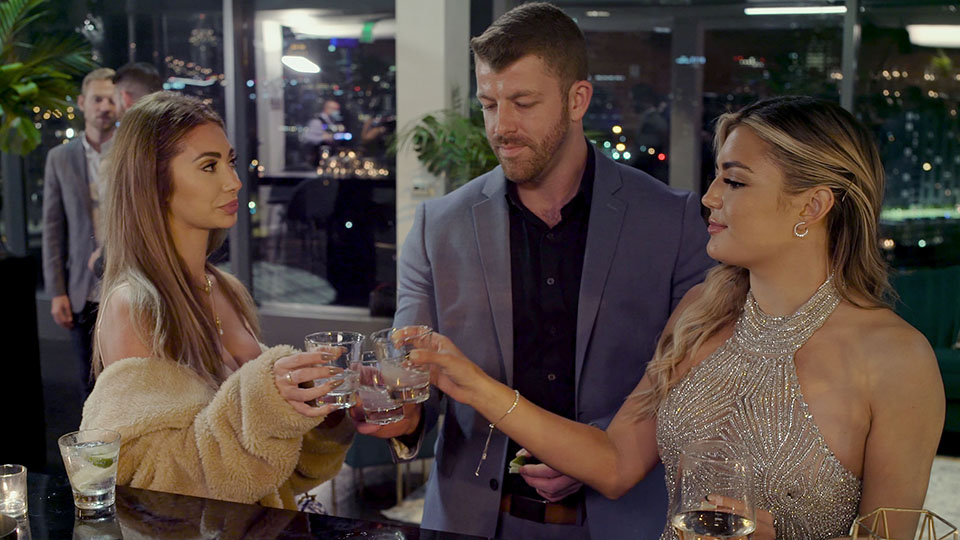 After all, it led to quite a bit of drama, Francesca essentially storming out in rage over being publicly embarrassed, and long-term girlfriend Giannina shortly parting ways with Damian for good. The truth is none of them ever really cleared the air in the ensuing years, so when the former saw her once-friend on the board of possible dates in 'Perfect Match,' she picked him for herself. The 'Too Hot to Handle' star did utterly blindside her then-match Dom Gabriel ('The Mole') to do this, yet she couldn't deny she'd always been interested in Damian and was finally taking her chance.
The fact Damian first apologized to Francesca for his actions before moving to talk about his past relationship, her, as well as the bond they could share, was something she truly appreciated. Moreover, she admittedly felt physical sparks with him during their beach yoga session more than she ever felt with Dom in all the days they'd spent together, making her confident in her decision. Hence, of course, they officially coupled up that night, just for her mood to get down upon realizing Dom had managed to match with Georgia Hassarati ('Too Hot to Handle' season 3) as well.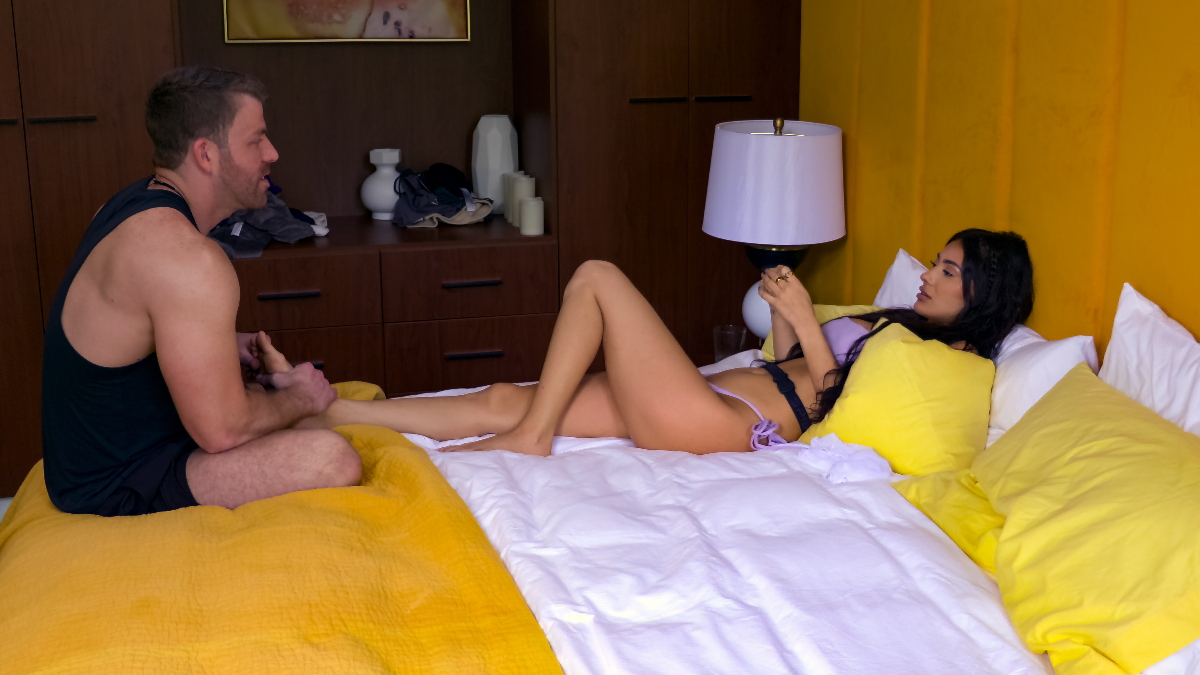 Francesca was actually hoping for Dom to be eliminated since it would allow her to explore Damian without worries, but she stopped holding back once the other couple grew closer. She was admittedly annoyed regarding this whole situation, yet she did try to focus on her own partner alone, that is, until he began to irk her with his affectionate mannerisms and physical touch. She couldn't understand why he kept his eyes open during some of their kisses or made certain moves despite them being awkward, leading her to wonder if these were real irks or if she was being a self-saboteur.
Are Francesca and Damian Still Together?
Damian honestly appeared all in on Francesca from the get-go, but she did a 180° by diving right in with Abbey Humphreys ('Twentysomethings: Austin') after being placed on a date with her. She seemingly could not handle the issues she'd gradually been taking notes of in her pairing, driving her to jump ship before anything else could transpire and possibly hurt either one of them. Therefore, Damian chose to recouple with Ines Tazi ('The Circle France') owing to her pure sincerity, yet it was evident he still wanted Francesca and planned on doing everything in his power to win her back.
Unfortunately, from what we can tell through their online platforms, not only were Francesca and Damian unable to make things work in the series despite reconnecting, but they also haven't rekindled in the real world. The latter did try his best to make thing official with the brunette beauty, but she simply could not get over her own blocks to completely give herself to him, driving them to call it quits for good.
Though Francesca and Damian are on rather amicable terms at the moment, as evidenced by the fact they follow one another on Instagram and often leave supportive or witty comments on each other's posts. It's also imperative to note that the former has been in a happy, healthy, stable relationship with TikTok star Jesse Sullivan since at least mid-2022 — 'Perfect Match' was reportedly filmed in early 2022.
Read More: Are Georgia and Dom From Perfect Match Still Together?