Netflix's 'Love is Blind' is a reality series that people worldwide love. Known for its unique format and engaging turn of events, it has become a favorite among the fans of the dating show genre. The social experiment allows participants to find their potential spouses and can even serve as a bonding experience for cast members as they go through the process. In season 4 of the show, we saw a friendship emerge between Irina Solomonova and Micah Lussier as they go through multiple dates. However, the subsequent events left many doubtful regarding their connection's continuation. If you are curious whether the two are still friends, we are here to explore the same!
Irina Solomonova and Micah Lussier's Love is Blind Journey
Trying to find a life partner within a short amount of time can certainly be a grueling experience. For Irina and Micah, the journey was far from simple, primarily when the people they were interested in were also being pursued by someone else. The two gravitated toward each other in such dire circumstances and formed a genuine connection. Their matching viewpoints regarding other cast members certainly seemed to have helped.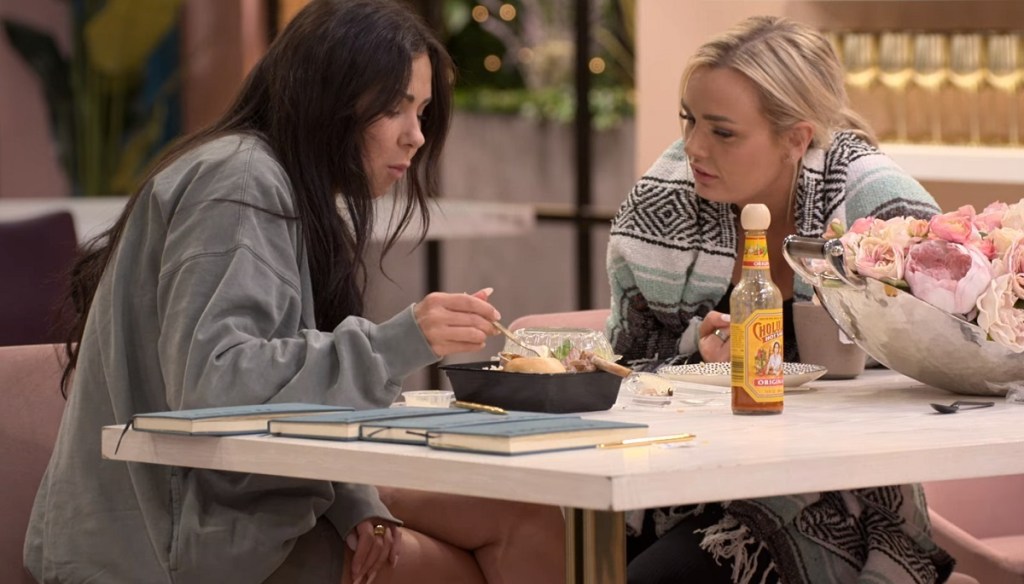 Irina and Micah did a lot for one another as the show continued. From hyping the other person to even eavesdropping on conversations for the sake of their friend, there were a few things that they tried their level best to be each other's support system. Needless to say, they were both ecstatic to be engaged with the men they wanted. Micah first got betrothed to Paul Peden, followed by Zack Goytowski proposing to Irina.
Yet, things took an unexpected turn after all the engaged couples met each other during their vacation in Mexico. Irina was already struggling because she was not physically attracted to Zack when she first saw Paul, who seemed to check all the boxes for her. This helped her realize that she may have a "type" and made things harder between her and her chosen partner. Besides, Irina spent much time talking to Paul, and the conversations often had a flirty undertone.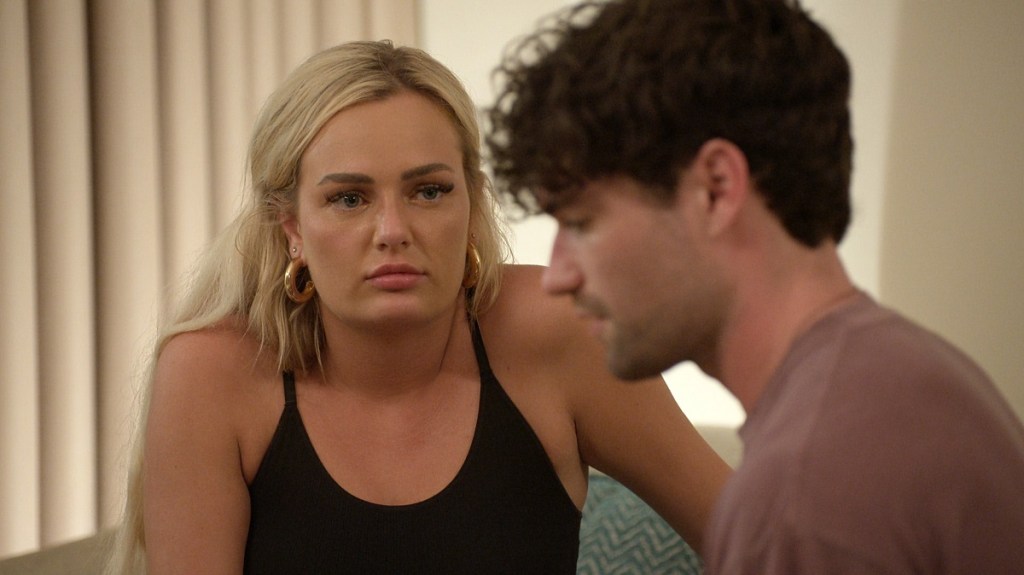 With Irina's eventual split from Zack and her attraction to Micah's fiancé, the friendship between the two women came under scrutiny as people could not help but wonder if their connection would survive this hurdle. After all, Irina's interest in Paul was so evident that even Zack could not help but say to her that the guy she was interested in was with her best friend. Toward the end of the Mexico trip, Micha learned about Irina and Paul's interactions, which upset her quite a bit.
In order to clarify everything, Micah initially talked to Paul about the whole situation, who stated that the only reason he did not say anything to his fiancé was that he felt secure in his relationship, but he did find it a bit weird and off-putting, primarily due to his friendship with Zack and how things ended between him and Irina. Micah then talked to her friend about the same and asked her why she would flirt with Paul, especially given the good friendship between them. To this, Irina admitted that what she did was indeed not perfectly fine and "sneaky," but she had no desire to pursue things with Paul and had not even seen him after returning from Mexico.
Are Irina Solomonova and Micah Lussier Still Friends?
Despite the tense note that dominated the on-screen conversation between Irina Solomonova and Micah Lussier, the two seem to have reforged their connection. Given that the latter ended up not marrying Paul Peden, things certainly changed when it came to their disagreement over him. In fact, during the 'After the Altar' episodes of the fourth season of the Netflix series, Irina and Micah seemed on quite good terms, with the latter openly talking to her friend about her struggles when it came to moving on from Paul. Additionally, the two can often be found in the comment section of each other's social media posts, hyping their friend up, indicating that they indeed remain friends as of writing.
Read More: Are Irina and Zack From Love is Blind Still Together?