Given the intriguing concept of Netflix's 'Too Hot to Handle,' it is no wonder that the fans of the dating reality series are always eager to know more about the on-screen couples. The show welcomes several young men and women and gives them the opportunity to form genuine connections. However, they must abstain from any sexual activity in order to gain a tremendous amount of prize money.
The experiment has provided viewers with many entertaining couples, including Jawahir Khalifa and Nick Kici. The duo's time on the show was filled with its fair share of drama, but they also gained many admirers thanks to their performance. Naturally, people are eager to know whether their bond has survived in the real world. Well, we are here to shed light on the same.
Jawahir Khalifa and Nick Kici's Too Hot to Handle Journey
Hailing from Amsterdam, Netherlands, Jawahir Khalifa entered 'Too Hot to Handle' at the age of 22. The professional model stated in the show that she was attracted to the "bad boys" and that her ancestors might not be super impressed by her actions. Initially, Jawahir was attracted to Sebastian "Seb" Melrose, and the two even shared a steamy kiss in the swimming pool. However, Seb wanted to focus on Kayla Richart and chose to let things between him and Jawahir end.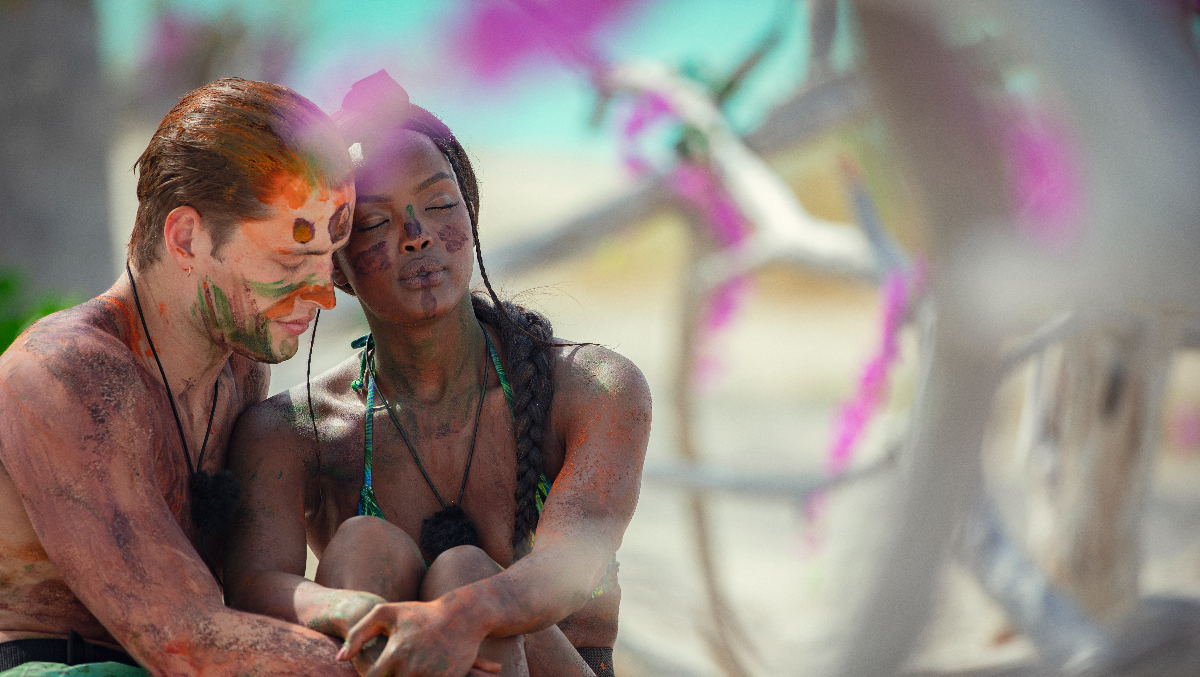 Meanwhile, the Dutch contestant became interested in Nick Kici, the 28-year-old participant from Michigan who is devoted to the spiritual side of life. He works as a model and an artist with a passion for yoga. The American cast member has a very sex-positive outlook toward life and hoped to bring the same energy to his time on the show. His personality was certainly something that got him in the good books of Jawahir, along with his attractive appearance.
As it turned out, Nick had been interested in Jawahir since he first saw her and was quite happy with her interest in him. The two ended up kissing each other, leading to a rule break. Following the intimate moment, they soon started to get to know each other better. When the time came for the announcement of rule breaks, Nick was open about his kiss with Jawahir, not knowing about her moment with Seb. However, the duo was able to move past the issue.
Soon, Jawahir and Nick's connection started developing rapidly. Initially, they seemed too focused on the physical side of their relationship. After breaking the rules three times in just a couple of days, Lana decided to test them by sending them to the suite. What they did not know was that should they break any rule in the suite, they would be eliminated from the show. Fortunately, the two stuck to the rules and were rewarded with their watches (turns green during an emotional moment and allow for rule-breaking).
However, their developing connection was put in jeopardy by the arrival of Shawn Wells. The new participant was the type of guy Jawahir would usually date, and he also seemed interested in her. This confused the Dutch contestant as she was afraid of her developing feelings for Nick and wanted to explore what Shawn could offer. Upon learning about her dilemma, Nick said he would give Jawahir the space she needed as long as she remained honest.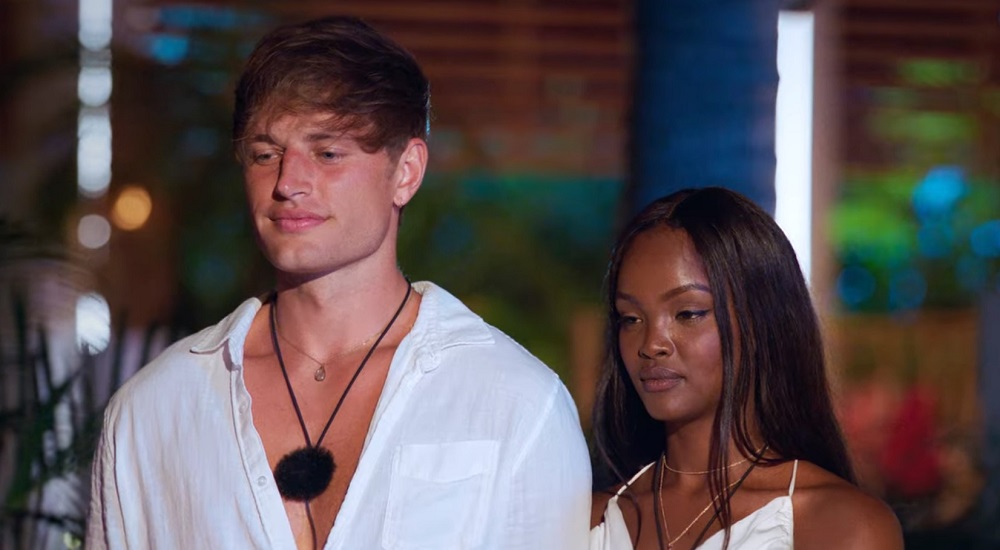 Following a conversation with Shawn, Jawahir decided to share a bed with him for one night and informed Nick of the same. This crushed the latter, but he still chose to put his trust in her. Jawahir's confusion between the two men continued until the penultimate episode when Lana gave her a final chance. Jawahir would have the choice to either go on a date with Shawn or Nick should both agree to the same. The person that she chose would be her final choice as her partner.
While Nick had many questions and was quite upset with Jawahir, he agreed to wait for her and was nervous about whether or not he would be chosen. To his utter delight, Jawahir did choose him, though he did ask her to explain her actions. At this point, Jawahir revealed that she has abandonment issues due to being adopted as a child. She had apparently never felt worthy of love, and the intensity of feelings that she had for Nick scared her. However, she was ready to take the next step with him. The couple's growth as an individual and as a team ended up helping them claim the title of season winner and take home the $89,000 cash prize!
Are Jawahir Khalifa and Nick Kici Still Together?
We believe that Jawahir Khalifa and Nick Kici and indeed still together, though neither party has made an official announcement about their status as a couple. They do not follow each other on Instagram but have commented on each other's social media in a complimentary manner, indicating a good bond between them. Additionally, their relationship was perhaps one of the strongest and most heartwarming connections forged in season 4 of the Netflix show. Thus, it is highly likely that the duo is still together and has transitioned beautifully from the show to real life.
Read More: Are Sophie and Creed From Too Hot to Handle Still Together?