While watching romantic relationships in a reality show can certainly be entertaining, seeing two strangers come together in a bond of friendship is sometimes equally as satisfying. In Netflix's 'The Ultimatum: France,' couples have to choose different partners with whom they will stay for three whole weeks. This often leads to the formation of duos whose bond one cannot help but admire.
Season 1 of the French show saw Lindsay and Richy Williams come together as a pair and become close confidants. During the show, they attempted to help each other through their relationship troubles and developed a cherishable connection. Naturally, people are eager to know if the two are still friends, and we are here to explore the same!
Lindsay and Richy's The Ultimatum: France Journey
In the first season of the Netflix series, viewers saw 27-year-old Richy being issued an ultimatum by Catherine, his girlfriend of two years. However, for Lindsay, the situation was different as she was the one giving her boyfriend, Scott Zadar, a choice to get married or move on. For the purpose of the experiment, the participants had to choose someone else to spend their three weeks with. Fortunately for Lindsay and Ricky, they were quite happy to partner up, each thinking that the other represented something that their romantic partners did not have.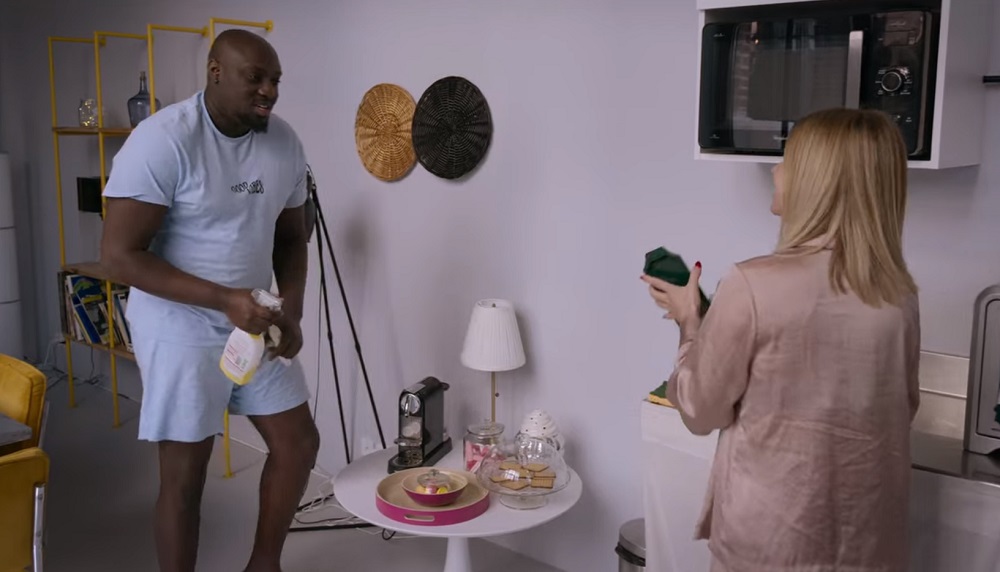 Unlike many test couples on the show, Lindsay and Richy did not have the best start once they started living together due to the awkward energy between them. However, shortly afterward, the issue was forgotten as they found something to bond over. As it turned out, both reality TV stars were quite passionate about cleaning and always liked to maintain healthy levels o hygiene in their living space. While thoroughly cleaning their new living space, Lindsay and Richy shared how their partners did not seem to appreciate why the activity was important to them.
Slowly but surely, Lindsay and Richy bonded over their personal issues. Richy often talked about Catherine, and Lindsay helped him to understand a few things from his girlfriend's perspective. At the same time, she encouraged him to share his emotions and conflicts with Catherine in order to keep their relationship strong. Meanwhile, Richy also started to learn more and more about Lindsay's relationship with Scott. He was especially unhappy about the fact that Lindsay's boyfriend had apparently cheated on her once, but she decided to forgive him.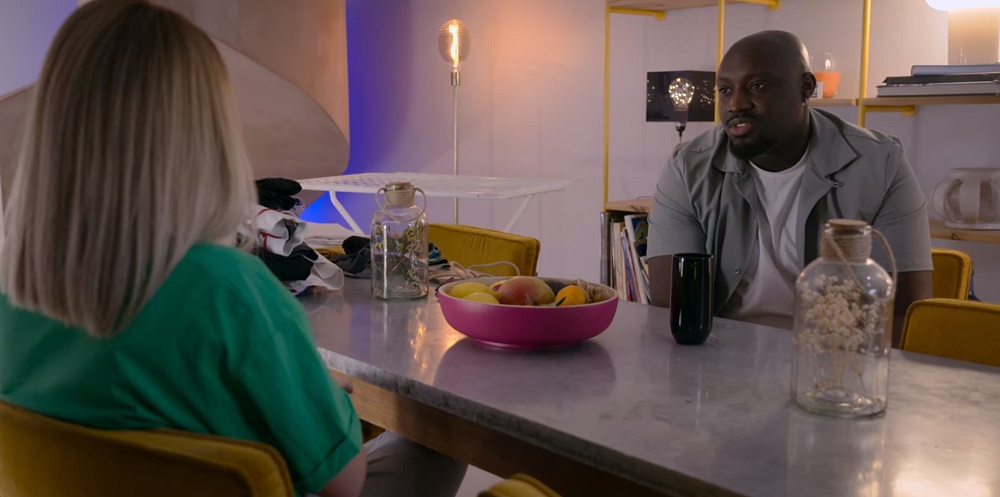 During his birthday party, Richy observed that Scott seemed to be acting like a single man. He then broke the news to Lindsay in a gentle manner in order to help her understand the situation of her relationship. Feeling that Lindsay was not confident in herself, Richy decided to help her grow stronger. He took her to an improv class, which terrified his test partner. During her initial turn, Lindsay backed out and left the room in order to gather her thoughts. Richy approached her and boosted her confidence, stating that he believed in her. This helped her resolve as she reentered the class and was soon expressing herself openly.
Throughout his time on the show, Richy remained a strong support system for Lindsay and was never one to hide anything from her. When Scott told him that he had kissed Romane's friend Laury on the cheek, Richy told Lindsay about the same, as he did not want Lindsay to be unaware of Scott's actions. He also helped her stay strong through her decisions and validated her thoughts. During the reunion episode that took place two months after Ultimatum Day, Richy was far from happy that Lindsay had decided to forgive Scott. She had broken up with her boyfriend on Ultimatum Day but decided to forgive him after about a month. However, Richy decided to give Scott another chance if that was what Lindsay wanted.
Are Lindsay and Richy Still Friends?
It does seem like Lindsay and Richy have been able to maintain their bond of friendship. In fact, the duo can often be seen complimenting each other on social media and expressing their affection for their on-screen partners. In of the recent posts shared by Lindsay, Richy called her "My Double." Moreover, Richy has also poked fun at his awkward interaction that took place on their first together in the same house, and Lindsay was not far behind in agreeing about the same.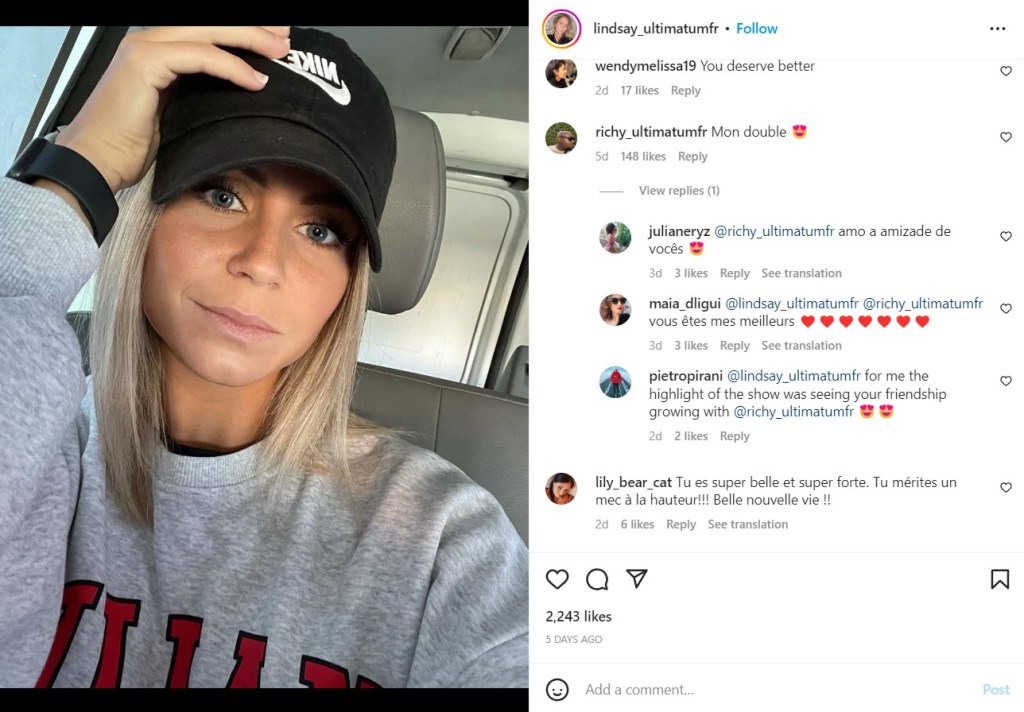 It seems that the friendship between Lindsay and Richy was a highlight for many. Fans of the show have expressed how they adored the friendship and interactions between the two. Richy has been publically appreciated for how he helped Lindsay grow and for his unconditional support of her throughout the show. His marriage to Catherine, which took place only a month after the end of the experiment, has also been a welcome development.
Read More: Are Romane and Scott From The Ultimatum France Still Friends?