Romantic relationships are far from the only connections that one can develop during their time as a reality TV participant. In fact, the friendships that they make along the way might be the most endearing things to ever exist. However, not all on-screen bonds get a chance to flourish in the real world, leaving the public always speculating if the strong bond they saw still exists in real life. In the very first season of Netflix's 'The Ultimatum: France,' viewers got to see many duos becoming friends and exploring the wonders of life with each other. This includes Romane and Scott Zadar, whose seemingly strong bond did suffer towards the end of their time on the French reality show. Naturally, fans are eager to know if they are still on amicable terms, and we are here to explore the same!
Romane and Scott The Ultimatum: France's Journey
When it came to choosing their partners for the experiment, both Romane and Scott were pretty popular among their pool of potential candidates. In fact, Romane seemed to be developing a very strong connection with Sophianne but decided to step back after realizing how uncomfortable his girlfriend, Lina, was with their closeness. Lins herself had chosen to partner up with Scott, who declared that his first choice was actually Romane, and the latter agreed with the sentiment.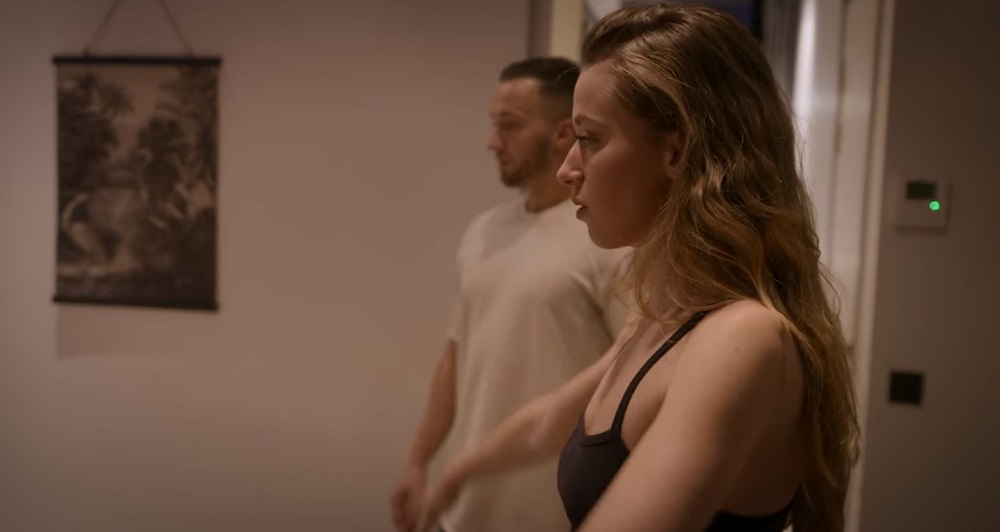 Unlike most on the tests couple, Romane and Scott shared their room, though they had converted their double bed into two singles and slept on the opposite sides of the room. However, the arrangement did seem to bug Sophianne, who had come to visit them in their new living space. Meanwhile, Romane and Scott hit it off from the bat and enjoyed spending time with each other. They would often partake in different activities and were open about their relationship struggles.
Romane also got the chance to meet with Scott's loved one and realized just how unlikely he was to come around to the idea of marriage and children. She decided to share her findings with Lindsay, Scott's girlfriend, who was devastated by the development. In the same meeting, Romane learned how close and accommodating her boyfriend, Théo Borghino, was with Sarah Andrea and had trouble understanding it. At the same time, Scott heard Théo confess that he had grown to love her even more. Scott shared want he had learned with Romane but also claimed that he did not believe that Théo was being completely truthful.
During the last phase of their time together, Romane and Scott decided to spend quality time with their friends. During this event, the latter saw just how closely his on-screen partner was dancing with Soiphiane. Later that night, Romane's friends had all gathered at their home, and Scott ended up kissing her friend Laury. This made Romane uncomfortable, especially when she next met Lindsay. While she did not share the news with Scott's girlfriend, she did tell some of the other girls about what had happened.
Things between Romane and Scott seemed to be good until Lindsay decided to confront Scott about messaging Laury. The argument took place in front of most of the show's cast members, and Scott denied that he was in Laury's DMs. When Lindsay asked Romane if there were any messages exchanged between her friend and Scott and the former said yes and even showed her the proof on her phone. This made Scott feel betrayed, and he pledged he would never forgive her.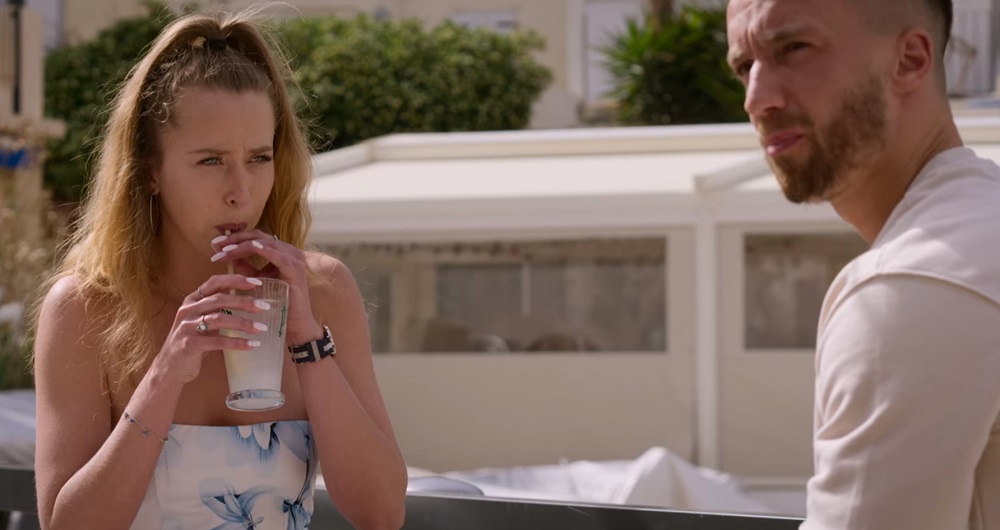 Romane insisted that she had tried to protect Scott but felt angry about his actions. During the same gathering, her apparent closeness with Sophianne was brought up, and Romane insisted that she had never tried to lead the musician on. However, almost everyone, including Scott, disagreed and stated that they did feel like the two were physically attracted to each other. When she asked who thought that she wanted to sleep with Sophianne, Scott was one of those who raised their hands and agreed with the statement.
Toward the end of the experiment, Romane and Scott met again and hoped to settle things between them. Scott stated that his reunion with Lindsay was far from happy since his test partner had shown her the DMs. This infuriated her, and she reminded him about her warning that if he did not tell Lindsay everything, she would. However, Scott insisted that she should have kept things to herself as his friend. Romane stated that they were not that close, and he had also not protected her when everyone tried to claim that she wanted to be with Sophianne. However, Scott claimed that he could have told everyone things that she told him but didn't as her friend. As it turned out, Scott believed that she and Sophainene would have spent the night together had there been no cameras.
Are Romane and Scott Still Friends?
While Romane and Scott follow each other on different social media, it seems unlikely that they have been able to return to their earlier form of friendship. It seems like the duo is on amicable terms but does not seem to be as close to each other as they once were. The two do seem to have maintained good connections with other castmates, with Romane being complimented by Catherine and Lindsay in the comment sections of her stunning pictures. Meanwhile, Scott was joined by Lina in their recent appearance on 'It's Only TV,' AKA 'Touche Pas à mon Poste!'
Read More: Are Lindsey and Richy From The Ultimatum France Still Friends?