When a show like Netflix's 'Bake Squad' has such mouthwatering and stunning desserts, one cannot help but wish that they could have a little taste of said confectionaries. However, there are indeed some lucky few who get a chance to have their events spruced up by the creations of the extremely talented bakers that make the show what it is. Season 2 of the series saw many interested clients who could not help but gush over how their events became even more delightful due to the Netflix cooking show. Naturally, people are eager to know just what these clients of the series are up to these days, and we are here to answer the same!
Where is Kirsten Bucino Now?
Kirsten "Day" Bucino is a talented actress who is best known for voicing Skipper Roberts in 'Barbie Dreamhouse Adventures.' She appeared in the Netflix show to get a mouthwatering confection for her vow renewal ceremony with her husband, Steve Bucino, on the occasion of their 10th anniversary. The happy couple welcomed their first child, June Jacqueline Day Bucino, on June 14, 2021. Kirsten's daughter is certainly the apple of her eye, and the voice artist is always happy to spend time with her friends and family.
Where is Jamaica Aali Now?
As the founder of Black Everywhere, an organization dedicated to spreading positivity within the Black community, Jamaica Aali's work for the betterment of others is nothing short of commendable. Having graduated from the University of California in Berkeley, California, she enjoys reading, traveling, and cycling. She also seems enthusiastic about fitness. Her work and passions mean that she is often on the road and has even been to places like Paris, France. In more good news, Jamaica got engaged to Frantz Joseph in August 2022 and is looking forward to the upcoming wedding.
Where Are Gerald, Max, and Rodrigo Bozoghlian Now?
Brothers Gerald, Max, and Rodrigo Bozoghlian were eager to celebrate the 75th birthday of their parents by having a dessert that would truly encompass their passions and lifework in one. The event itself was a huge success thanks to the chocolate piano made by Gonzo Jimenez, which was loaded with desserts. As of writing, the youngest of the trio, Gerard, serves as the Chef of Carlitos Gardel Restaurant, an establishment founded by his parents.
Gerard recently celebrated his birthday on January 21, 2022, and gained well wishes from several members of his family. Additionally, he is also the mind behind Gardel's Artisanal Authentic Argentine Chimichurri. Coming to Max, who enjoys his birthday bash every year on April 11, he happily serves as a Sommelier and Co-Owner of Carlitos Gardel Restaurant. Meanwhile, Rodrigo is an attorney who seemingly often helps out with the family business.
Where is Andrew Miller Now?
Based in Los Angeles, California, Andrew Miller has been working as the Chief Operations Officer of OutLoud Sports/Varsity Gay League since November 2014. The organization represents more than 50,000 LGBTQ+ and allied athletes from the country. In fact, Andrew won the Sin City Classic's Ken Scearce Leadership Award in January 2022 for his great work and achievements. Additionally, he is a Neurodivergent Activist and Animal Lover with a love for all forms of games.
Where is Ahren Martinez Now?
A proud educator, Ahren Martinez works as a Diversity, Equity, and Inclusion Coordinator for Fuller Theological Seminary. In fact, she also holds the position of Content Creator for the organization. Additionally, Ahren is an Author and a Bi-lingual Advocate who hopes to make the world a better place. She appeared in the Netflix cooking show in hopes of making her wedding to Alejandro "Alex" Martinez even more momentous. The ceremony itself took place in February 2022, and the couple thoroughly enjoyed the dessert made by Ashley Holt that combined the cultures of the bride and the groom. They remain happily married to this day.
Where is Erik Scott Now?
Snapped a quick photo of the fam hanging out last night.

Even got the two little velociraptors in it. #FamilyTime 🙂 pic.twitter.com/EzYjTE5zhU

— 🅔🅡🅘🅚 🅢🅒🅞🅣🅣 (@PIOErikScott) November 12, 2022
Based in Los Angeles, Erik Scott is a member of the city's Fire Department. In fact, he has been serving as a Firefighter, Paramedic-Spokesman, and Public-Service-Officer for the organization since August 2005. In February 2017, he became a Fire Captain, Paramedic, and Public Information Officer. Then, in March 2019, Erik evolved into Captain II/Paramedic and the Public Information Officer. Using his social media, the Firefighter strives to spread as much information as possible about his department's work, along with anything that he feels that the general public might benefit from. When not working hard, he seems to enjoy spending time with his loved ones.
Where is Jennifer Now?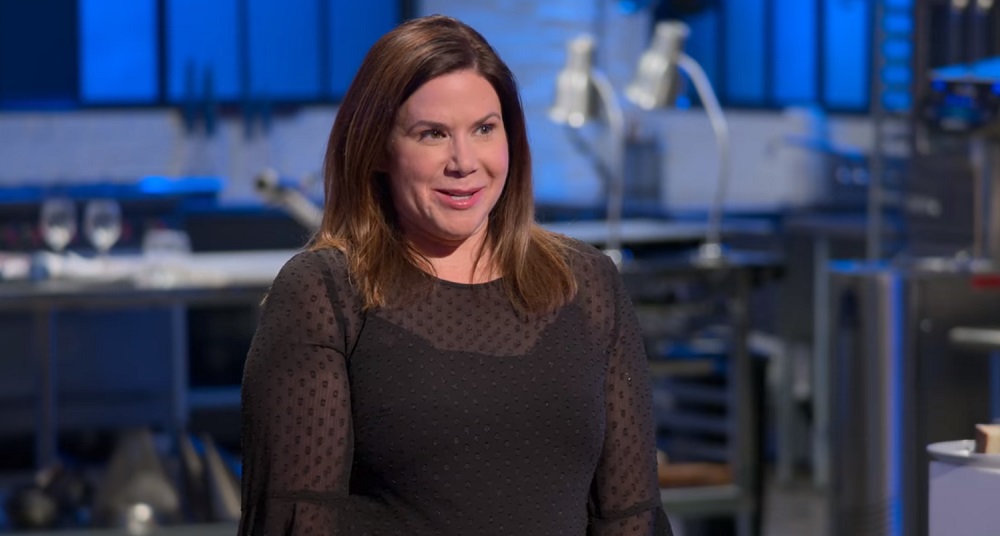 As a proud mother, Jennifer was delighted that her son's Bar Mitzvah would be adorned by a creation of one of the bakers from the popular Netflix show. She ended up choosing a "Refuelling Station" made by Maya-Camille Broussard that celebrated her son Josh's love for race cars. The event itself went without any hitch, and the birthday boy was delighted by his mother's surprise. The guests could not help but marvel over the sweet creation, which only hyped Jennifer even more, whose top priority seemingly remains her family to this day.
Where Are Fatin and Omar Now?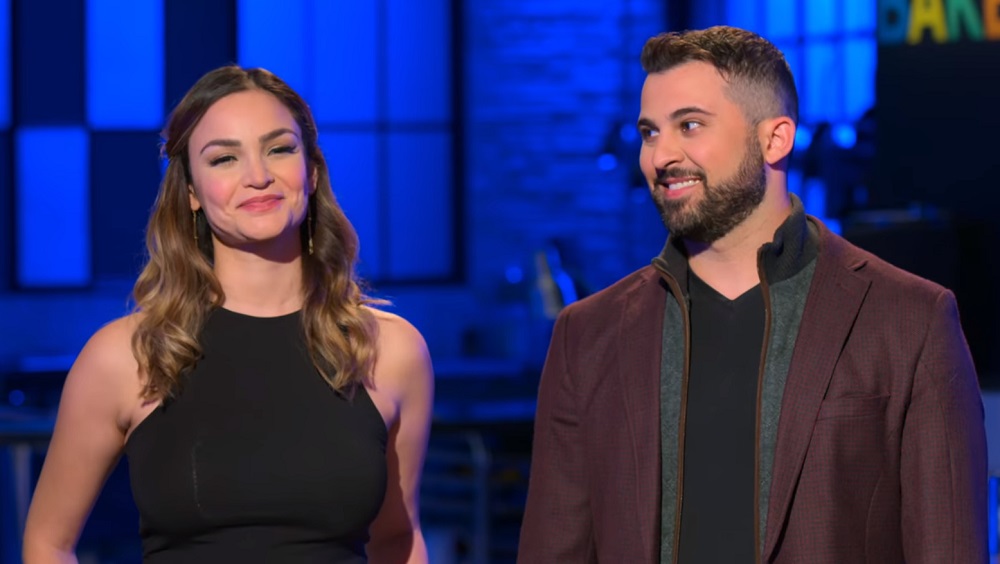 Celebrating a happy occasion is always a joy, but combining the two of them is certainly much better. Keeping this in mind, Fatin and Omar, the happily married couple who had recently moved to California, decided to use their housewarming party as the occasion to announce their pregnancy. The duo wanted the bakers to create a dessert that would serve as a surprise reveal and utilize the flavors of Palestine and Lebanon to celebrate their heritage. Needless to say, the realistic crib made by Christophe Rull got the message across, which only seems to have enabled their dream for a happy, healthy family, just like they deserve.
Read More: Bake Squad Season 1: Where Are They Now?