'Bard of Blood' is based on a book by Bilal Siddiqui which goes by the same name. Produced by Shahrukh Khan's Red Chilli Entertainment, 'Bard of Blood' is a multi-lingual spy series starring Emraan Hashmi. Before I begin explaining the plot, a quick word about Hashmi's performance: Don't be fooled by his appearance because this might actually be one of his best performances till date.
For the most part of it, 'Bard of Blood' is a generic spy series that has all the necessary twists and turns to keep you hooked. With decent pacing and rarely any dull moments, the series ends on a cliffhanger that leaves you begging for more. Pretty much like 'Sacred Games', this ending of season 1 leaves doors open for season 2. For those who could not really wrap their heads around the baffling moments of the last few episodes, we will break it down for you right here. But be warned, spoilers lie ahead.
Season 1 Recap
The first season is set in the year 2014 and it opens up with Quetta, Balochistan, where four Indian spies get caught by Taliban leaders who are secretly seeking shelter in Pakistan. They instantly decide to behead them in public, but because of the interference of Inter-services Intelligence, they are forced to back off in favor of a bigger scheme. These leaders then demand that India must release four Pakistani terrorists in custody and in return, they will peacefully return their spies. After receiving their video from the dark web, the Indian Research and Analysis Wing refuses to comply with their rules.
This is when three Indian spies are sent on an unsanctioned mission across the border to rescue the four spies and bring them back home safely. This deadly mission is led by Kabir Anand. With the help of many other reliable sources in Balochistan, the three spies are able to successfully execute their mission. But in the end, they realize that their mission is far from over and a much bigger conspiracy is starting to unfold.
Facts Vs Fiction
There is absolutely no doubt about the fact that 'Bard of Blood' is based on a fictitious story, but many parts of it play out with a backdrop of real global events. Some of these events include the terror attacks on the United States of America, the aftermath of the rise of Islamic terror in 2001, the Western war on Afganisthan and most of all, the obvious geopolitical tension between Pakistan and India. This involvement of real history makes the story more believable, especially the parts where heavy ties have been suggested between terror organizations, the Pakistani government, and the ISI. Also, even the part where India starts supporting the separatist movement of Balochistan seems quite convincing as it aligns well with history.
Apart from the aforementioned events, even the dates and names are all factually correct. Though there's one exception. Mullah Omar, the Taliban chief, had died in the year 2013 but the series, set in the year 2014, intentionally brings him back to life. This is probably because familiar names can easily evoke fear in the minds of the viewers without too much character development. Other nefarious names that have been picked up from real events include Taliban's Mullah Abdul Ghani Baradar, Al Qaeda's Ayman Al Zawahiri and Yasin Bhatkal, one of the men Pakistan wants in exchange of the four Indian spies.
Kabir Anand's Backstory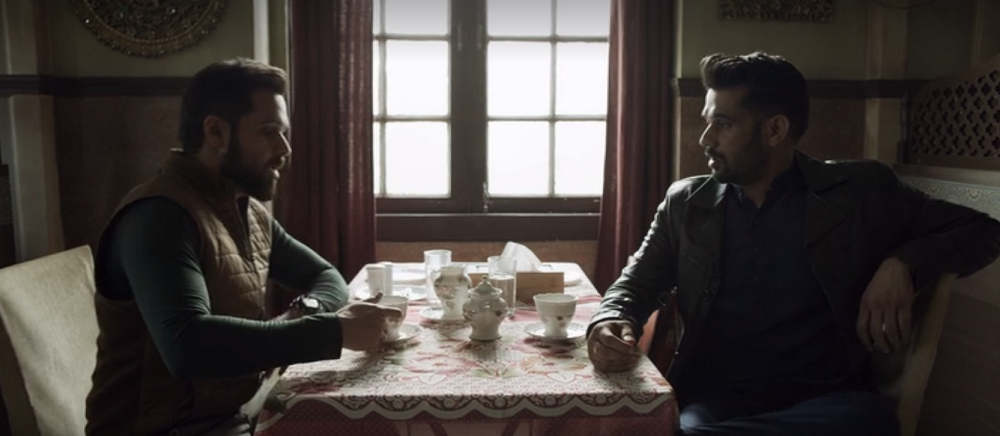 Episode 4 may initially seem quite insignificant to most viewers because of its involvement of a light-hearted romantic sub-plot that revolves around the protagonist and Jannat. But in my opinion, this is just a distraction for all the foreshadowing that is subtly growing in the backdrop. Kabir Anand, for the first time, starts to open up about his past. He starts off by talking about a fellow agent named Bhushan whose death was dismissed as "accidental". But after not being convinced with the fact that an agent would accidentally die in his bathtub, Kabir and his best buddy Vikramjeet, are sent to Balochistan to investigate.
Both disguise their identities and start of their research mission which has been strictly labeled as a "non-combat" mission. A lot goes on after this and Vikramjeet suddenly disappears from the story. Meanwhile, Kabir gets romantically involved with Jannat who even helps him with his mission much later. But the crucial part of this flashback comes when Vikramjeet reappears. With no concrete evidence, Kabir theorizes that Bushan's murder was ordered from Delhi itself because he had discovered that a Pakistani Naval Base is being constructed in Gwadar. Convinced by his theory, Vikramjeet claims that they must find solid evidence to prove it. After not being able to find any leads for a very long time, Kabir suddenly finds a man who is willing to share everything about Bhushan's murder. This is where things get a little fishy.
We'll explain how this whole thing turns out to be a trap but it's just a little strange how a trained spy easily falls for it. This is when Shehzad disguises himself as a victim of the Taliban's atrocities and somehow convinces him that he knows who killed Bhushan. They make a deal with him and decide to meet him later. The two men arrive at the location only to find that someone has discovered their true identities and that's when they are attacked by enemy forces. Kabir and Vikramjeet go separate ways to fight these unknown men who are determined to kill them and this is when Kabir mysteriously finds his friend on a pressure-regulated bomb. This is another scene that just abruptly shows up and makes sense much later. All this while, Vikramjeet was nowhere to be found but he suddenly showed up in ticking pressure bomb. Vikramjeet then "sacrifices his life" and this leaves Kabir traumatized for life. But there is a lot more going on this scene and we have explained that in the next section.
The Ending: Who is the Mole?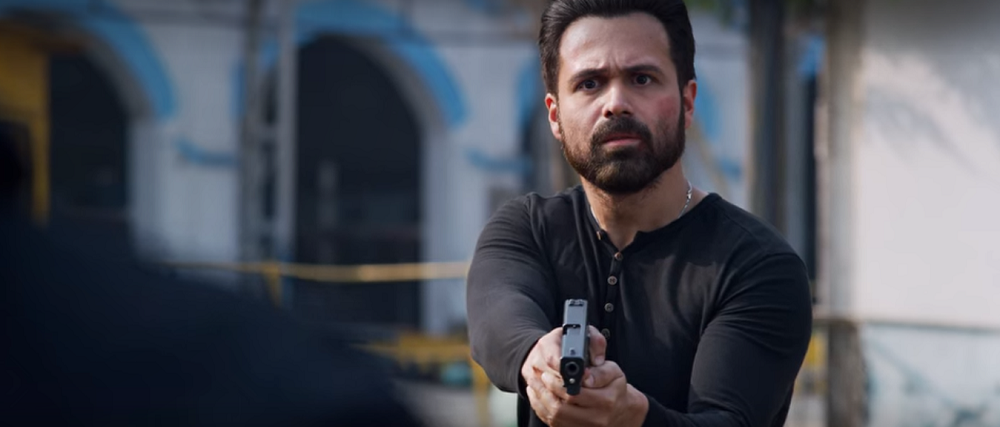 For the most part of it, 'Bard of Blood' is a game of cat and mouse where Kabir Anand, along with his team, tries to rescue the Indian spies who are being held as hostages. Everything seems pretty linear and somewhere around the beginning of the sixth episode, Kabir Anand manages to save the day by perfectly executing his mission of saving the Indian spies. Along with this, he manages to expose Tanveer Shehzad and also kills the Taliban's, Mullah Omar. In the end, it seems like a typical happy and patriotic ending where it's major win-win for India.
That's when the plot takes an unexpected turn and directs you towards a much deeper storyline that was being foreshadowed all along. Kabir Anand receives a call on Tanveer Shehzad's phone who is already dead. The person on the other side of the call claims to be a former Indian Army officer named Colonel Chhetri. With a guilt-ridden voice, Chettri tells him that he is the man who killed Sadiq Sheikh and now his life is in danger. Following his lead, Kabir Anand arrives at his location, along with two other agents, only to find his "bunker" empty. One look at this old rusty room and you can tell that Colonel has been plotting out something very significant all this while.
Soon they discover that Colonel Chettri was dismissed from the Indian Army because of his poor mental health. His grudge against this Indian Army because of their neglect towards the dead soldiers of Arunachal Pradesh, makes him a very easy vulnerable target for the enemy. Since Aftab, Mullah's son, is still alive, all three Agents firmly believe that Chettri is now operating under him. But when they confront him and ask him who recruited him, he claims that he thought he was working under the ISA but has no clue what's going on now. After telling them that the Chinese Premier's assassination is being plotted and making it clear that Aftab is not involved anymore, he gets shot by a sniper.
Kabir Anand runs behind the sniper and tries to catch him to know his true identity. When he finally gets to him, the hooded sniper reveals his identity and turns out to be Kabir's own friend, Vikramjeet, who had supposedly sacrificed his life for Kabir before the events of the series. He has been the mole all this while and as shocking as this ending may seem, it actually makes a lot of sense if you look back at certain events of the series, especially episode 4.
Vikramjeet was the first one to know about Kabir's convincing theory of who killed Bhushan. Realizing that he is getting closer to finding out his true identity, Vikramjeet devises the perfect plan to completely destroy Kabir Anand so that he never even thinks of his theory again. He involves Shehzad in his plan and by faking his own death, Vikramjeet makes sure that Kabir is removed from the Intelligence Agency and never returns to the idea of catching Bhushan's killer. Also, there's another scene where Shehzad, who is about to be killed by Kabir, claims that he'll be shocked once he finds out who killed Bhushan. So Vikramjeet either killed Bhushan or he simply hired someone to kill him.
What Can You Expect From Season 2?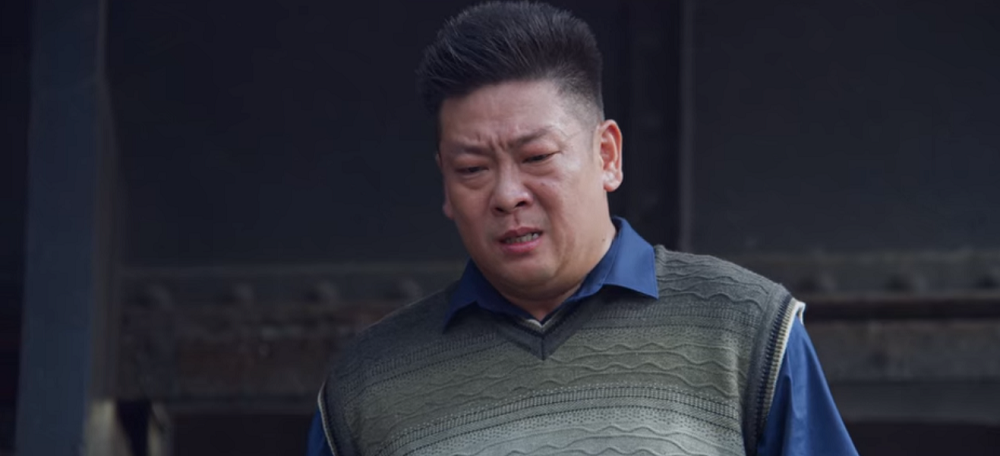 Now before dying, Chhetri informs them that an assassination of the Chinese Premier is being plotted during the upcoming Indo-China Summit. So in the grand scheme of things, the rescue mission of the Indian spies was nothing but a very small part of a bigger conspiracy. In the bigger plot where a lot is at stake, Pakistan probably plans to kill the Chinese Priemer on Indian soil to pit them against the Indians. This could successfully set off a Third World War with India being its absolute epicenter and for obvious reasons, if everything goes as planned, the Chinese will not think twice before waging a war against India.
In one of the episodes, there is also a slight cue for this where a Chinese official expresses his concern on how Indian Spies are getting involved with Pakistan. This growing concern could easily be triggered with an assassination of a major national figure. The first season initially seems to be quite linear with its plot but its the end that makes you realize how brilliantly all of it has been put together. A season 2 is definitely on its way and from what it looks like, Season 2 is going to be even better.
Read More in Explainer: Sacred Games Season 2 | Typewriter