Netflix's 'Beef' is a comedy-drama series that stars Steven Yeun ('The Walking Dead') and Ali Wong ('Love, Victor') as Danny Cho and Amy Lau, two individuals whose distinct lives collide after they end up in a road rage incident. Created by Lee Sung Jin, the series explores Danny and Amy's feud resulting from the road rage incident as they are consumed with getting revenge on each other. As Danny and Amy become embroiled in each other's life, their conflict drastically affects them and their loved ones. Naturally, viewers must be wondering whether Danny and Amy emerge from their beef unscathed. In that case, here is everything you need to know about the ending of 'Beef' season 1! SPOILERS AHEAD!
Beef Season 1 Recap
'Beef' opens with Danny Cho, a construction worker exiting a Forsters store after shopping while a white SUV is driving away. The two car drivers entangle in a way that leads to a road rage incident. Danny follows the SUV, destroying a man's garden along the way. While Danny remembers the car's number plate, he does not see the driver. Meanwhile, the SUV parks inside a house garage, revealing Amy Lau, a small business owner, as the driver. Soon, we learn more about Danny and Amy's personal lives. Danny lives with his younger brother, Paul, and is struggling to run his construction business.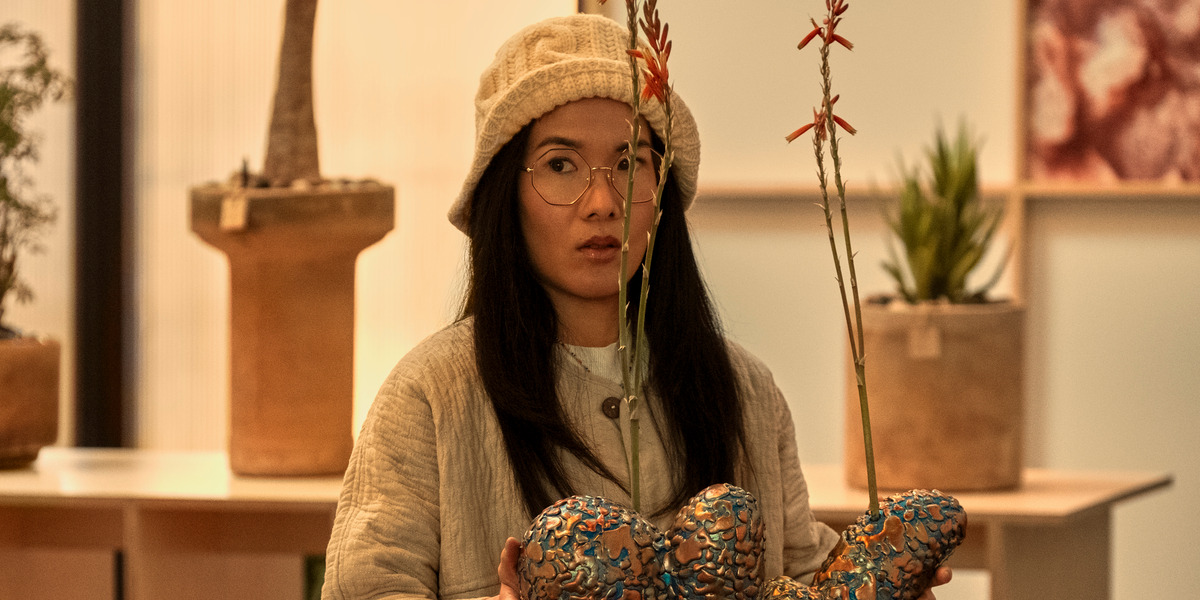 On the other hand, Amy lives with her overly optimistic husband, George, and daughter, June. She is in the middle of selling her plant business to Jordan Forster, the owner of Forsters Retail Stores. However, the deal gets held up when George refuses to sell a chair art made by his father to Jordan. Meanwhile, Danny tracks Amy down to her house and offers to help with some fixtures. However, Danny pees over Amy's floor as revenge for the road rage incident. As a result, Amy develops disdain for Danny.
Meanwhile, Danny tries to run the business with his younger brother Paul and raises some capital after his cousin, Issac, returns some money owed to him. Issac is involved in several shady businesses, which resulted in Danny's parents losing their motel. As a result, Danny wants to earn money to build a house and bring his parents back to the United States. Elsewhere, Amy tries to catfish Danny using pictures of her assistant, Mia. However, Paul runs the Instagram account in Danny's name, and it receives Amy's messages. Soon, Amy and Paul start sharing details about their lives with each other.
While George has an affair with Mia, Amy grows close to Paul, and they have sex. Meanwhile, Danny loses the money he got from Issac and further jeopardizes the latter when they are caught trying to create a problem at a hotel in Las Vegas. Danny joins the church of his teenage girlfriend, Veronica, and her husband, Edwin. Eventually, Amy's meddling costs Danny to lose Issac's money, and he starts bullying Danny. On the other hand, Amy's deal with Jordan is jeopardized after the owner's house garden she and Danny destroyed comes close to identifying them.
Amy escapes the blame by pretending to be covering up for her mother-in-law. As a result, the police suspect either Danny or Issac of being the culprit. Danny escapes the consequences of his actions by sending an anonymous tip that lands Issac in jail for the road rage incident. Danny then uses Issac's money to get his construction business back on track. On the other hand, Amy sells her business to Jordan and earns millions of dollars. While Amy and Danny seem to have fulfilled their desires, they are still unhappy. Moreover, Amy and Danny cannot overcome their hatred for each other, leading to disastrous consequences.
Beef Season 1 Ending: Do Danny and Amy End Their Beef?
During the penultimate episode, things between Amy ad Danny reach climactic heights after Paul reveals his affair with Amy to George. On the other hand, Issac is released from prison. Moreover, Danny's house is burned down, and he suspects Amy of being behind the arson. Eventually, a series of events leads to Issac holding Amy's daughter, June, hostage, and he demands $500,000 in ransom. However, Amy offers to help the kidnapper steal from Jordan's house in exchange for her daughter's safe return. Nonetheless, things go sideways, and police arrive on the scene, resulting in utter chaos. In the aftermath, Amy and Danny find themselves up against each other as Amy chases Danny into the middle of nowhere.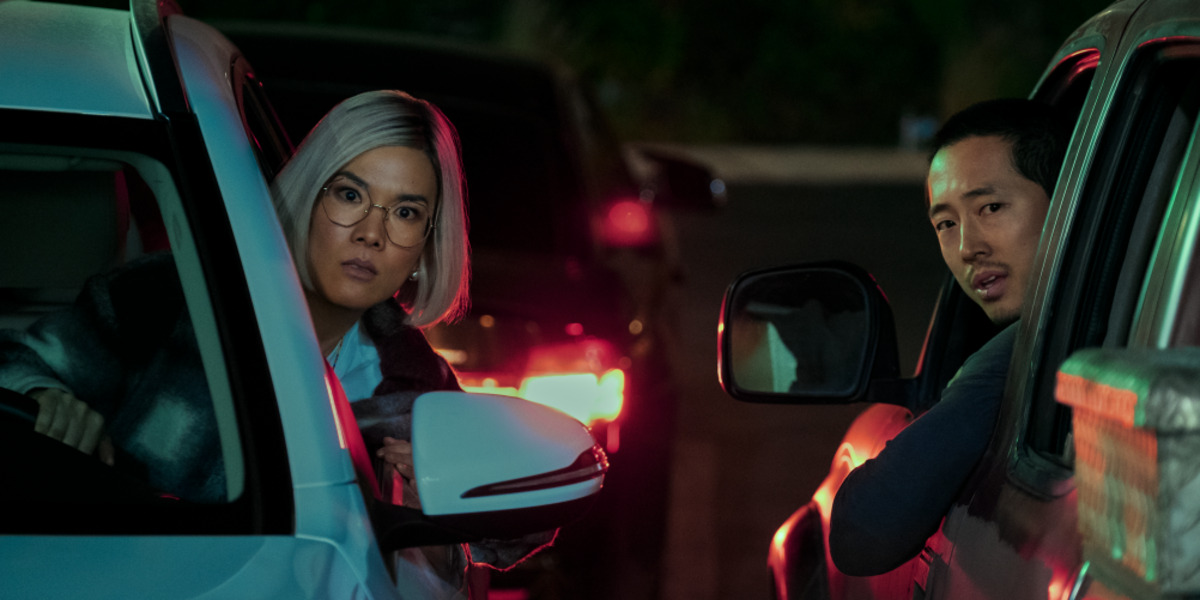 In their blind rage, Amy and Danny drive over a cliff leading into the finale. In the final episode, Danny and Amy are left to fend for themselves in the desert outside Los Angeles. Initially, Danny and Amy distrust each other but quickly realize that they are each other's best hope of surviving. As a result, Danny and Amy start working together to find a way home. In the process, the duo sets aside their inhibitions and has several heart-to-heart conversations. These conversations help them understand that they are not very dissimilar. Danny and Amy both struggle to live fulfilled lives and are the source of their unhappiness.
Moreover, their self-awareness makes it challenging to overcome their depression, and all the good things in their life eventually fade. With a better understanding of each other's motivations and shortcomings, Danny and Amy bury the hatchet and move on from their feud. Ultimately, Danny and Amy realize they were projecting their insecurities onto a stranger while being wrapped up in their subjective worldviews. However, when they finally let their guard down, the duo can see each other's situation objectively and realize they are similar. This newfound sense of familiarity helps Danny and Amy end their beef.
Is Danny Dead? Is Paul Alive?
During the police raid at Jordan's house, Danny and Paul find themselves locked in an indoor garden. The situation is dire for the brothers, who are inadvertently roped into Issac's plan to rob the house. However, the situation's urgency helps Danny realize he has been holding his brother back all his life. Danny and Paul are extremely opposite from each other, and Danny's way of caring for his brother often comes off as condescending. When Paul scales a wall and tries to help Danny escape, Danny asks him to save himself, finally allowing Paul to emerge out of his shadow. Danny reveals that he threw out Paul's college applications when they were younger so the brothers could remain together. The revelation is enough to encourage Paul to leave his brother behind. However, moments after Paul jumps from the wall, we hear a gunshot, implying he died in the police raid.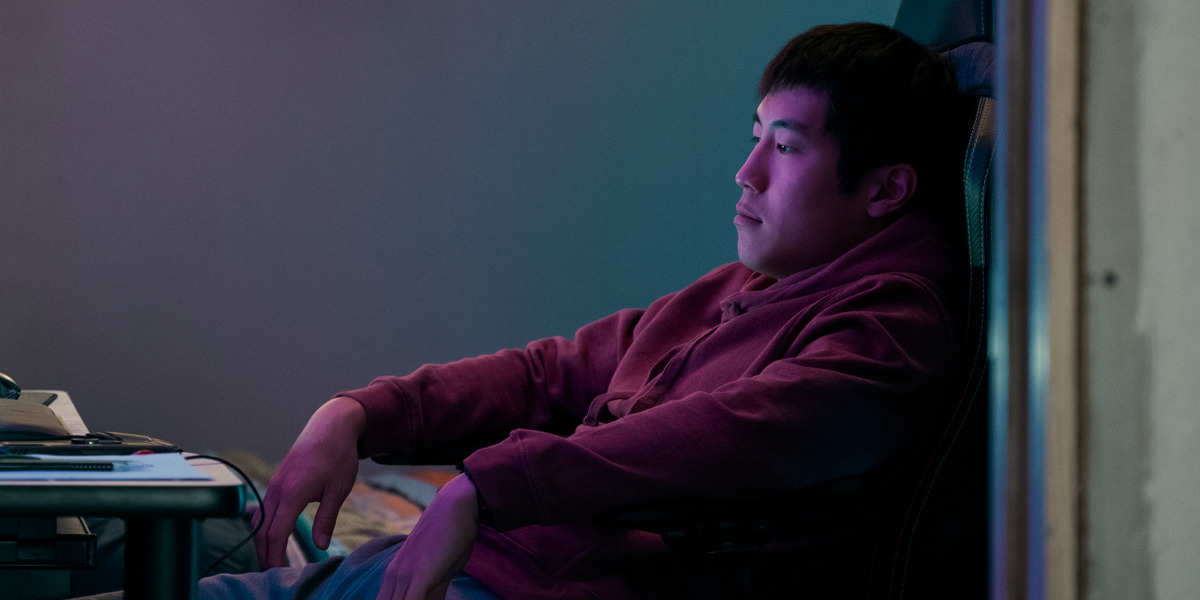 On the other hand, Danny escapes through a vent and gets stuck with Amy in the middle of nowhere. After the duo resolves their issues, they reach an underbridge and receive cell coverage. Danny receives a text from Paul, confirming that he is alive. However, Paul blocks Danny and wants nothing to do with his brother, as he feels betrayed by Danny. Moreover, George comes rushing in search of Amy and finds her with Danny. Believing him to be a threat, George shoots Danny. Amy's blind hatred of Danny rubs off on George, despite Danny befriending George by pretending to be Zane. As a result, Amy's mistake comes back to haunt her as Danny is shot because of her disdain for her road rage counterpart.
In the final moments, we see Danny has survived the gunshot but is in a hospital, recovering from the wound. Moreover, Danny has other injuries from the car crash, worsening his situation. While Danny is still alive, he seems to be in a coma and surviving with the help of life support. The episode closes with Amy hugging Danny as he fights for his life in the hospital. Ultimately, there is no telling whether Danny will wake up from the coma. The incident has undoubtedly left a mark on Amy, who now feels compassion for Danny because of their similarities. Hence, if Danny wakes up from the coma, his life will be drastically different. However, the ending leaves viewers to question whether Danny and Amy will ever succeed in living fulfilled lives.
Read More: Is Beef Based on a True Story?